So, you may have heard the news that Olive Garden is about to start serving breadstick sandwiches.
1.
The breadstick sandwich is available in two varieties: chicken parm and meatball.
Here's the meatball sandwich in real life (left), compared with Olive Garden's promotional photo (right):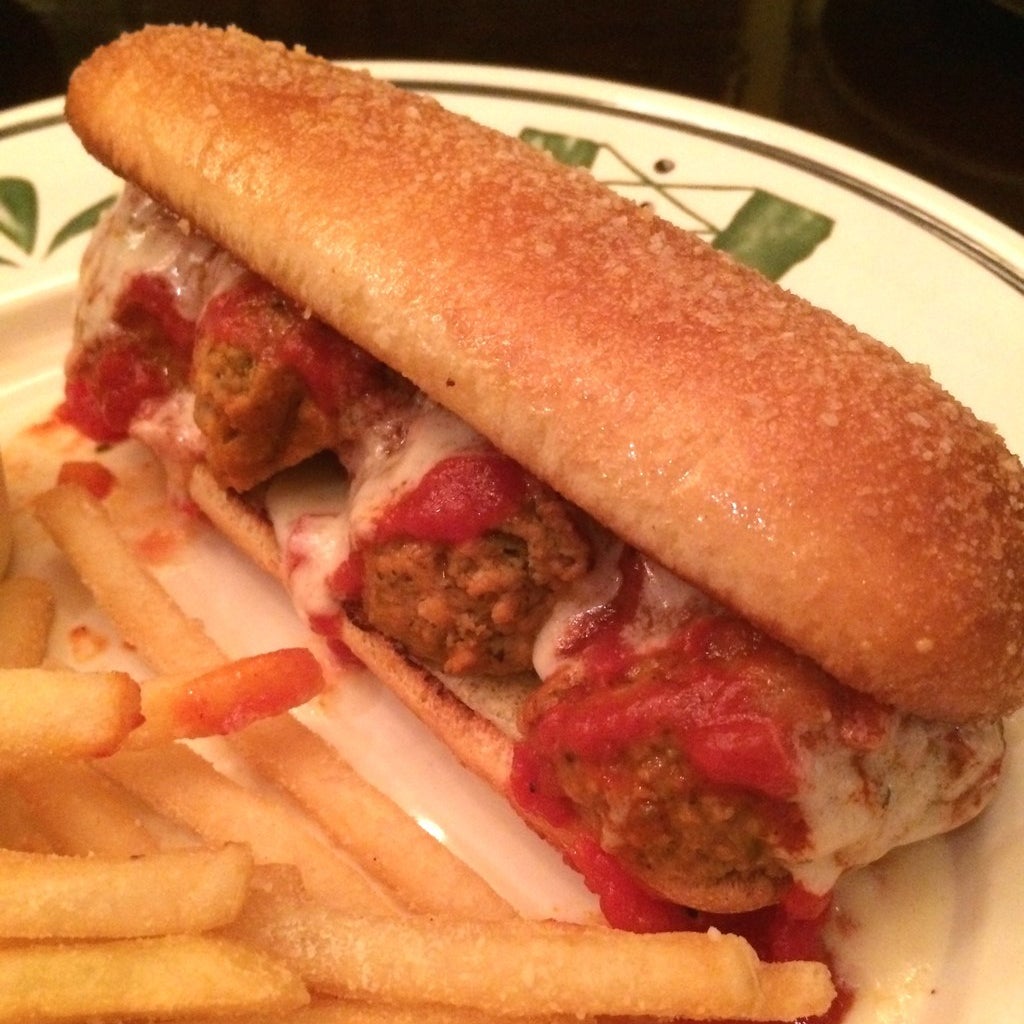 It actually looked MORE appetizing in real life. The breadstick bun was nicely toasted, with a very alluring layer of garlic/salt/oil on top.
And here's the chicken parm: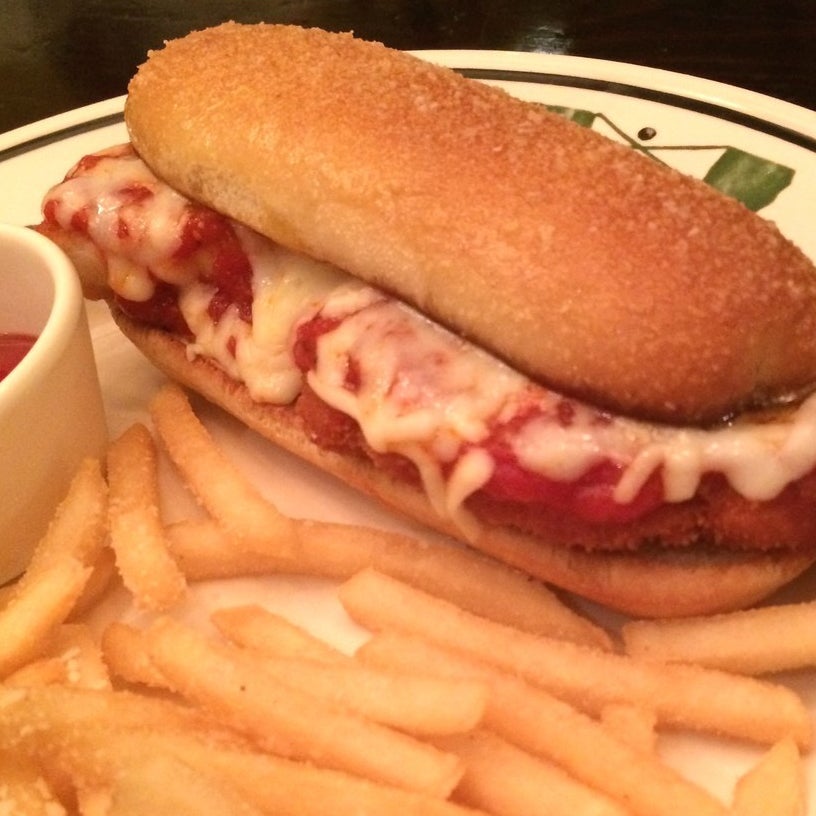 The meatball sandwich costs $6.99 and the chicken parm is $7.99.
The sandwiches are exactly what you think they will be: stuff in between two halves of a breadstick.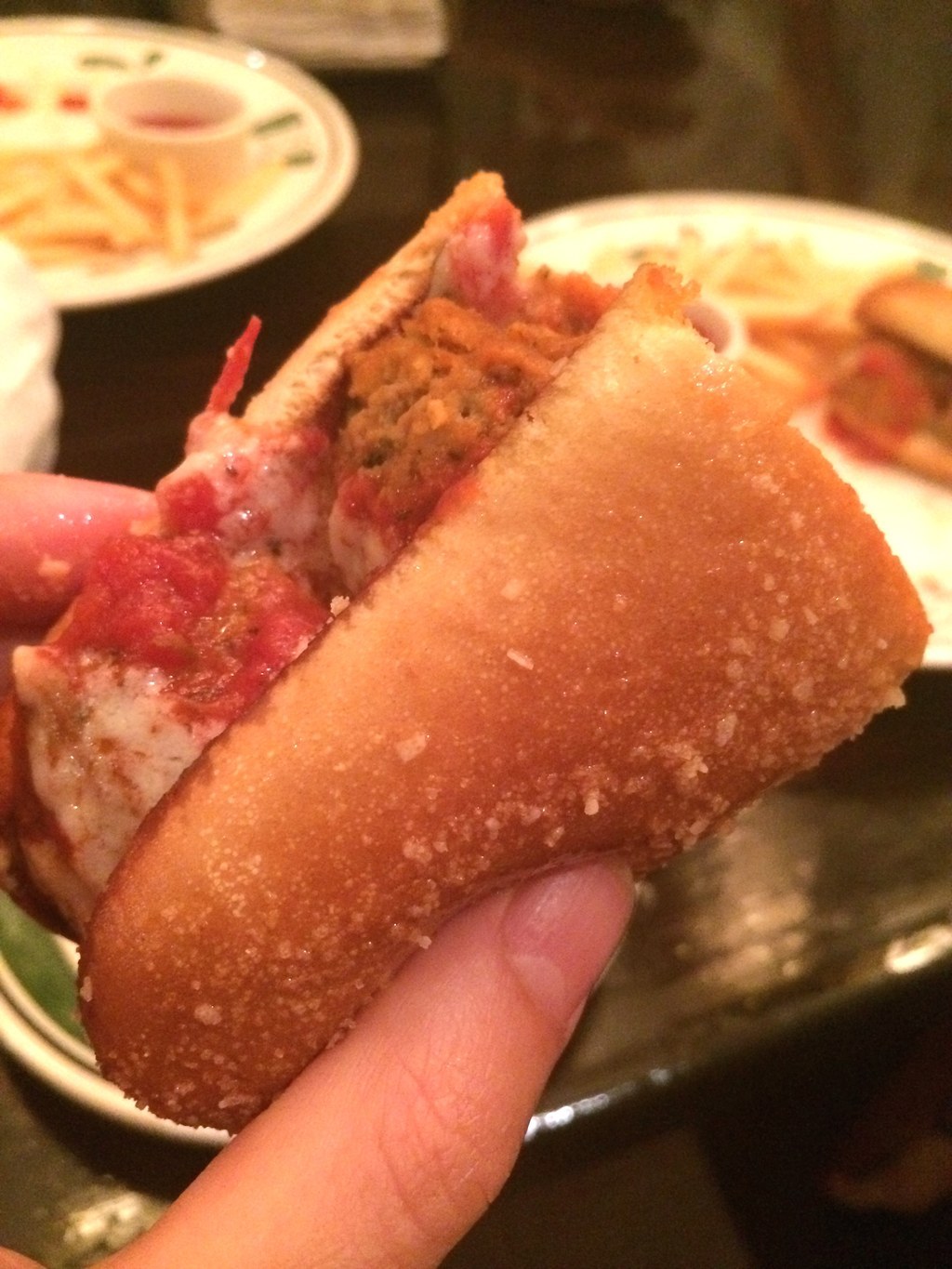 2.
But the sandwich breadsticks are wider and shorter than the classic breadstick.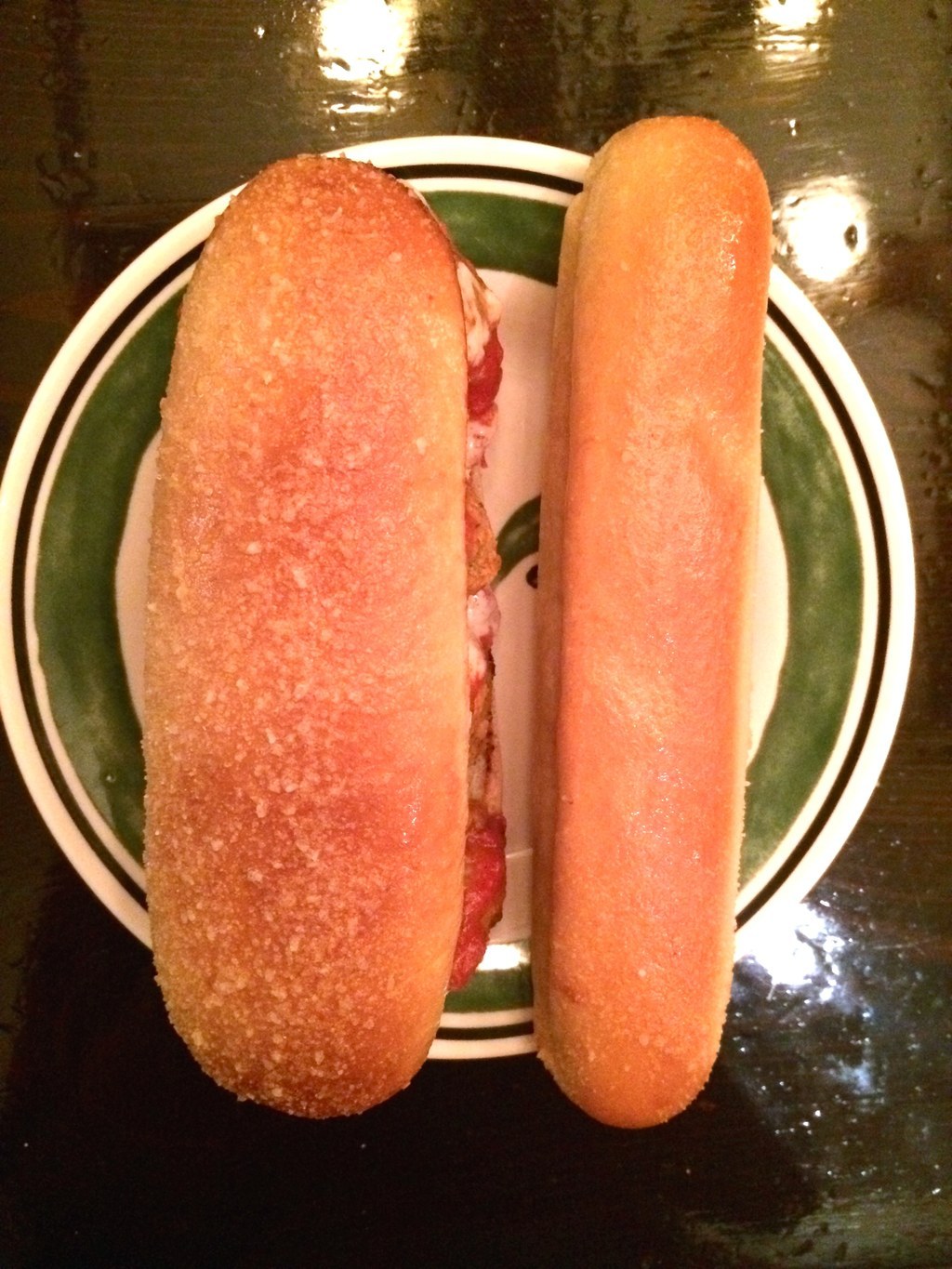 3.
The sandwiches will only be available on Olive Garden's lunch menu, BUT we were told that diners can specially request them during dinner hours.
4.
Olive Garden basically has one goal with this sandwich: to give the people what they want.
"My focus is repurposing [menu items], because that's what customers want," Nuetzi said. "We were already moving in this direction, but once we saw sausage-stuffed rigatoni take off the way it did, that reinforced it and we doubled down on this."
The forthcoming "rollatini" will be another example of new innovation on what Jose Duenas, Olive Garden's EVP of marketing, called "ownable classics" (things like breadsticks and lasagna): That's sauce and vegetables rolled up in pasta, so you never need face the difficulties of eating lasagna in square form again.
According to the Associated Press, Olive Garden also has "at least one more breadstick creation" in the works: crostini!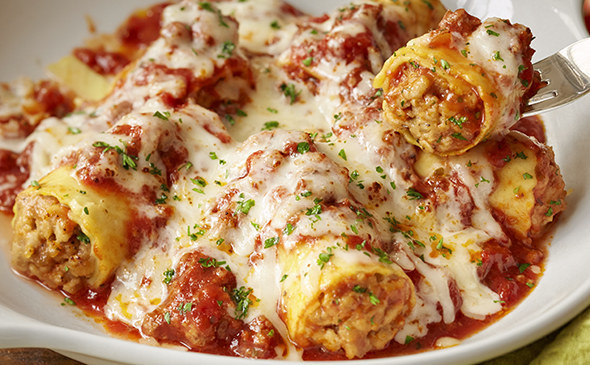 5.
Make sure to take advantage of Olive Garden's unlimited napkins, because this will get very messy.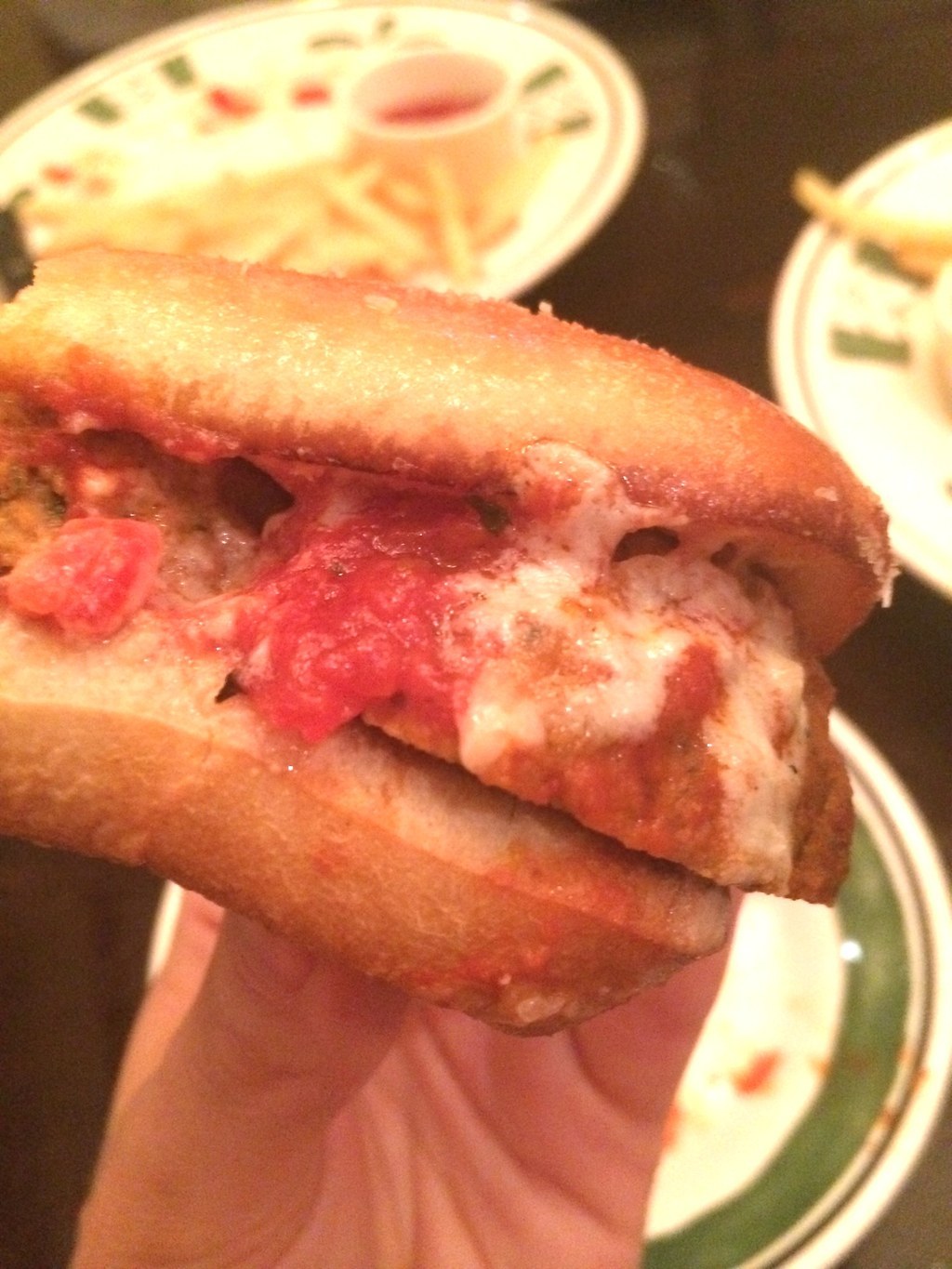 6.
The sandwich isn't huge; a dedicated breadstick enthusiast might even find it slightly small.
The Olive Garden team told us that that's intentional, since half sandwiches are actually a much more popular order than whole ones in their restaurants.
The size is also completely reasonable, considering that...
7.
The most important thing about the breadstick sandwiches is that they also come with unlimited breadsticks.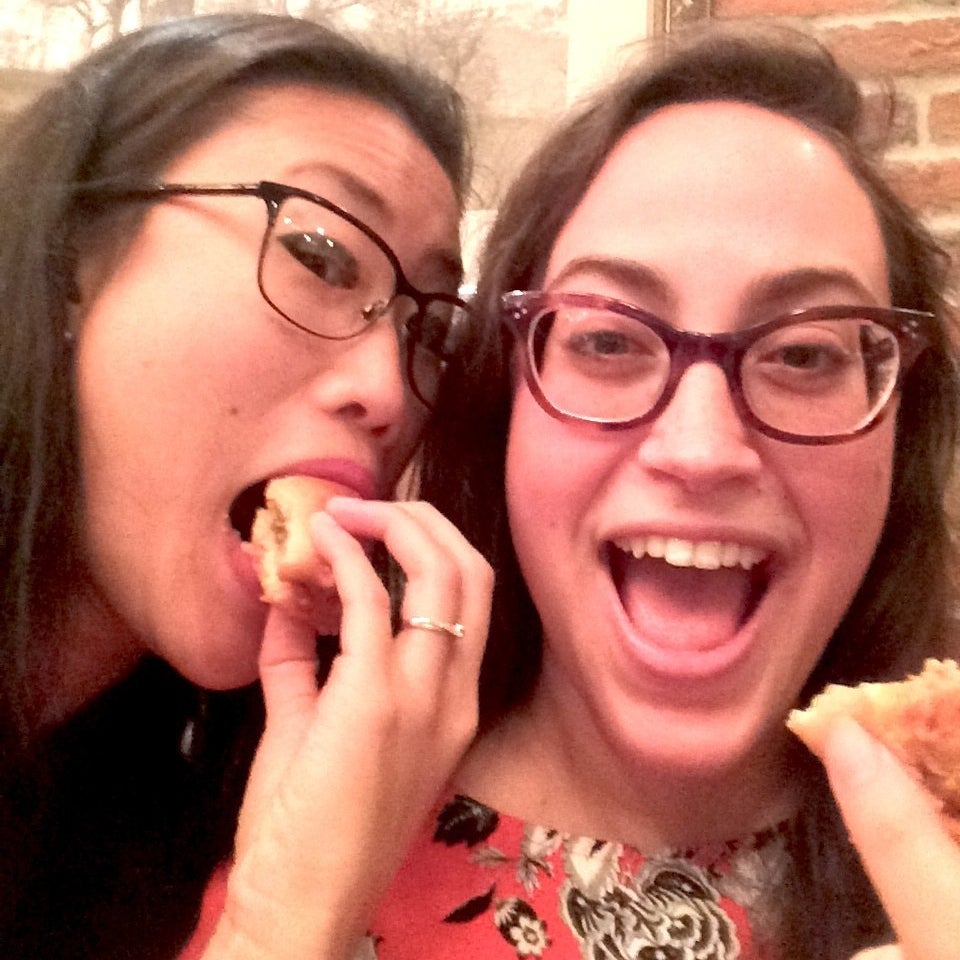 You can order the sandwich as part of a lunchtime combo that includes soup or salad and unlimited breadsticks. Can you tell how excited we are?