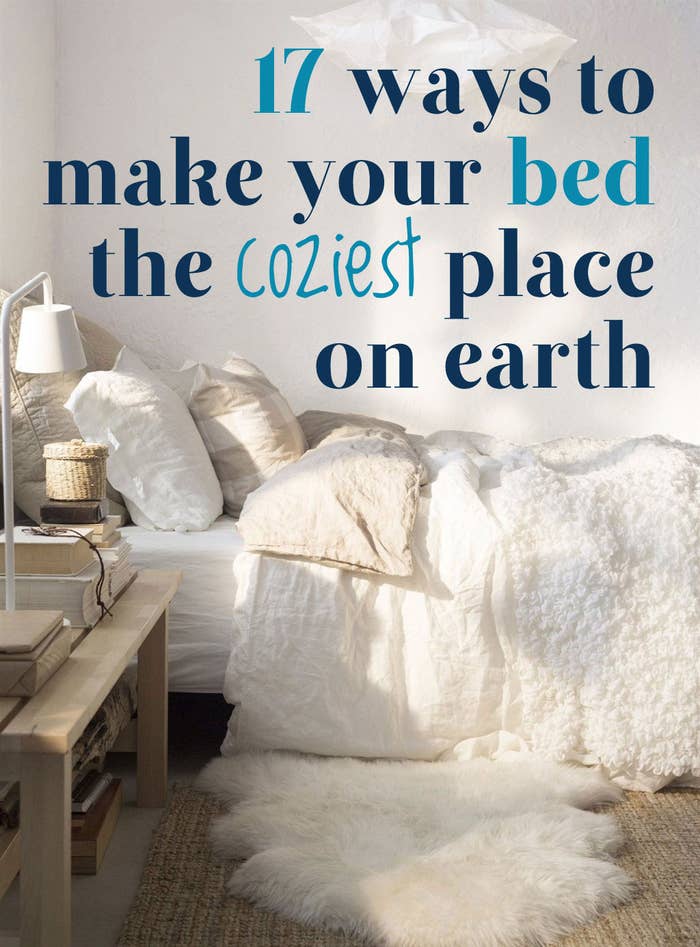 1.
Hang string lights above your bed to add a little magic.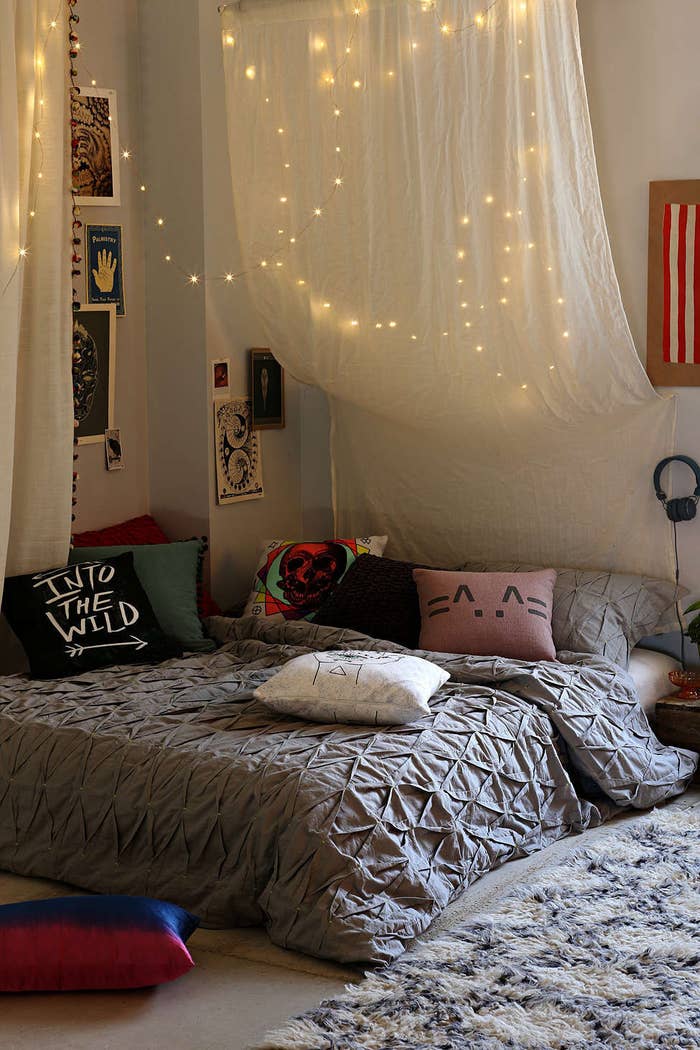 2.
Dress your bed in a giant sweater with a cable-knit blanket.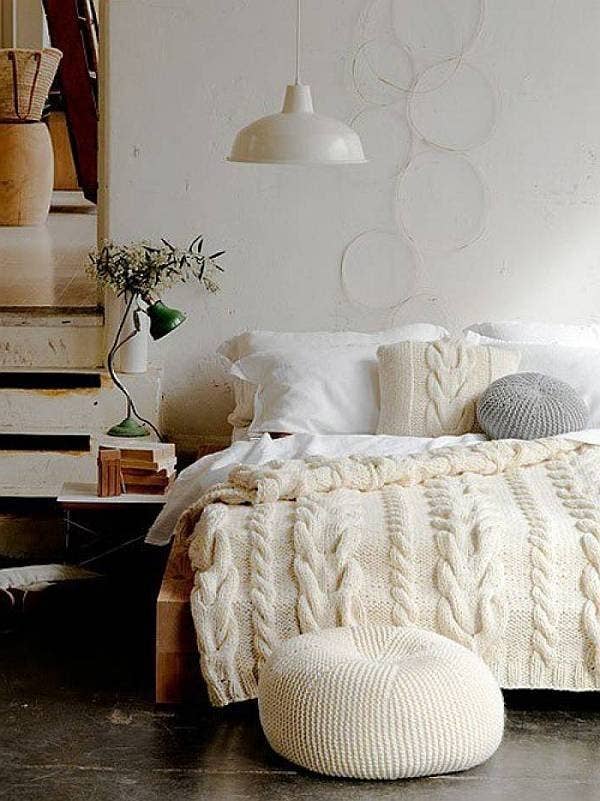 3.
Get a real down comforter.
4.
Skip the top sheet and just put a nice washable duvet cover on your comforter.
5.
Throw down an extra fuzzy bedside rug to make things easier for your feet in the morning.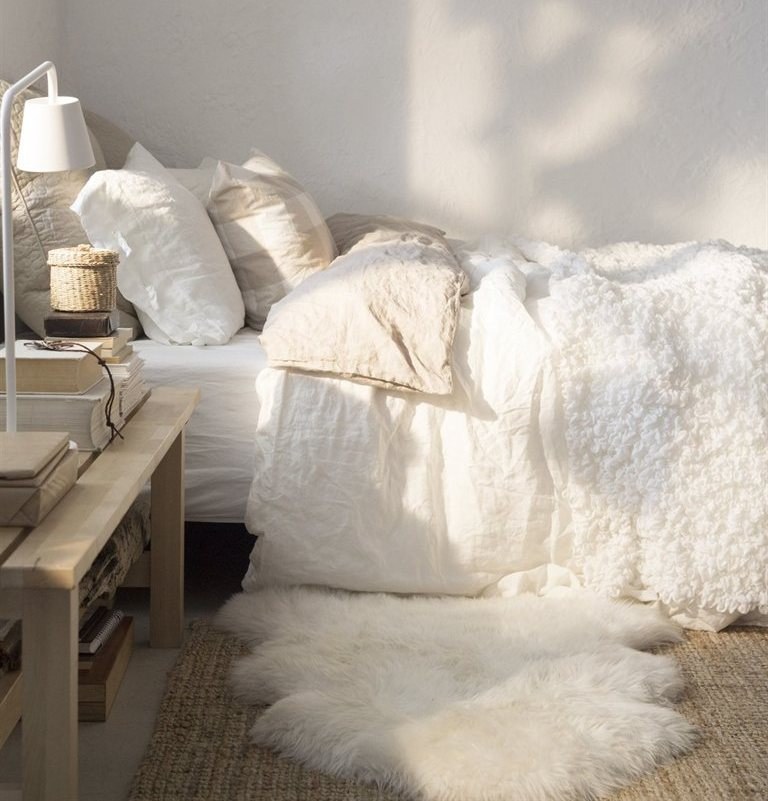 6.
A plushy faux-fur throw on top of the covers will add Hollywood glam to your all-day Netflix sessions.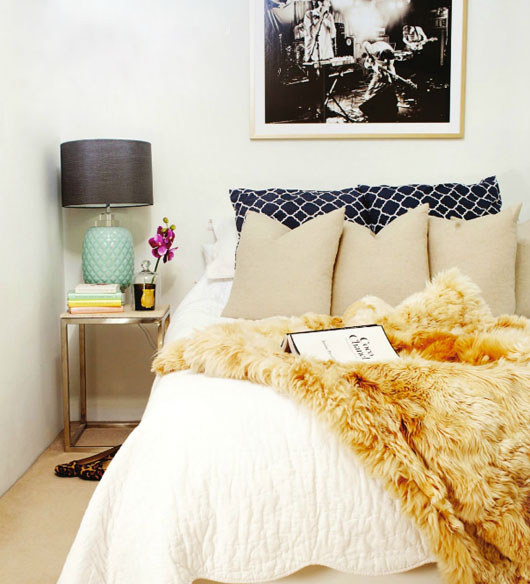 7.
Learn how to tuck in your covers neatly.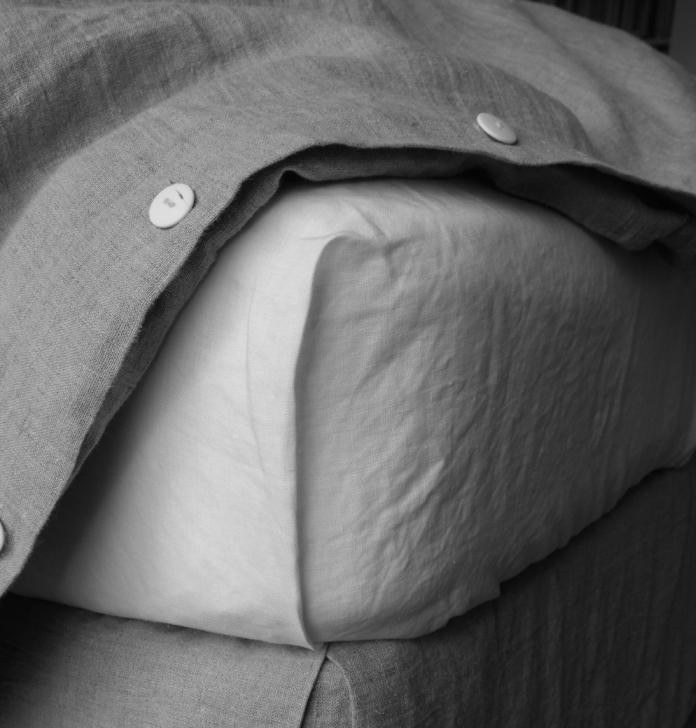 8.
Make your bed every (!) day (!).
9.
When in doubt, add pillows.
10.
If you have basic sewing skills, it's easy to turn cheap bath mats or accent rugs into cuddly throw pillow covers.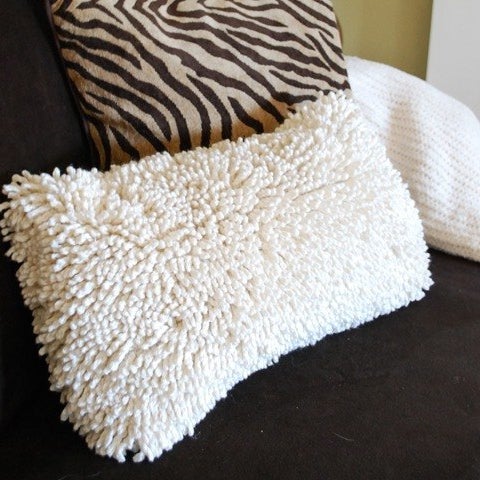 Just make sure they're unused rugs, please. Get more info here.
11.
Invest in a nice bedside lamp so you never again have to get up to turn off the overhead light.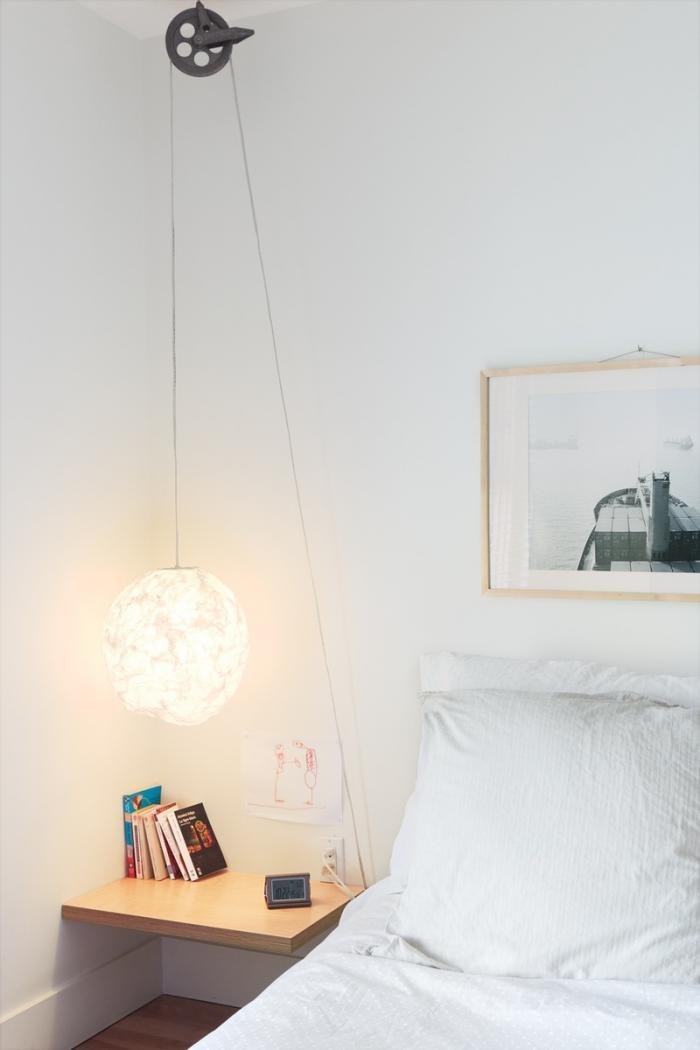 12.
You can save money on a fancy tufted headboard by making your own.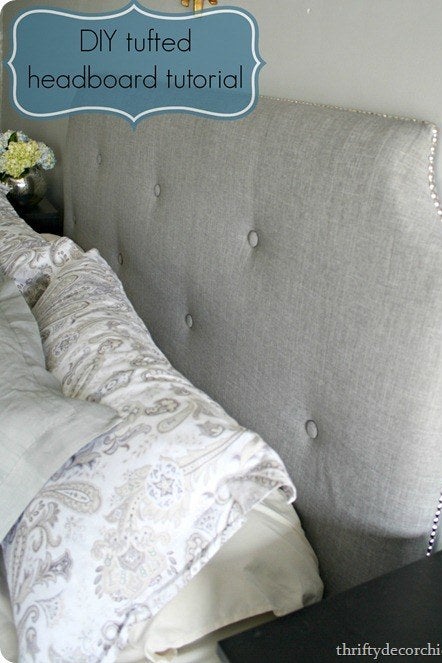 13.
If you're ready to upgrade your sheets, try linen instead of cotton.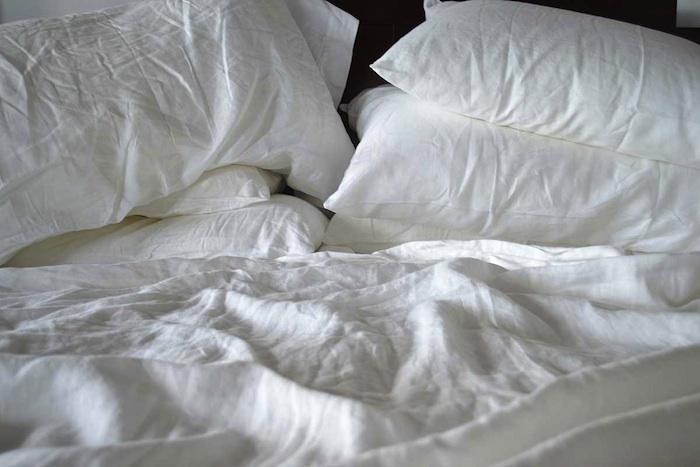 15.
Add a foam or feather pillow-top pad to your mattress to make it softer.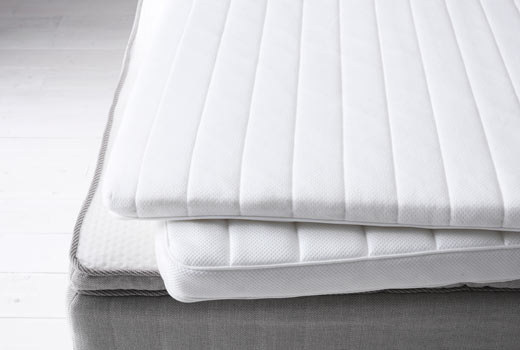 16.
If your bed is in a nook or very small room, you can turn it into a ship-shape hideaway with some curtains.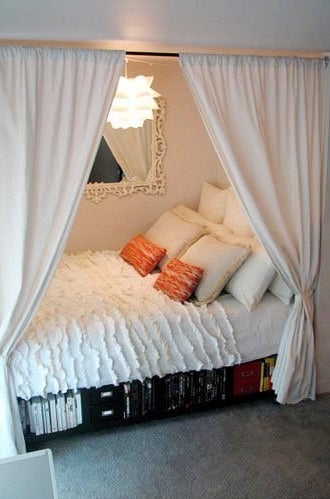 17.
When all else fails: Find someone furry to share your bed with.
Want awesome DIY tips in your inbox four times a week? Sign up for the BuzzFeed DIY newsletter!