This Dad Built A Rube Goldberg Machine For His Kid's Gender Reveal
Gender is a construct but I'm honestly so impressed.
Taylor Calmus, a 30-year-old actor, comedian, daddy vlogger, and DIY enthusiast, has always wanted to build a Rube Goldberg machine.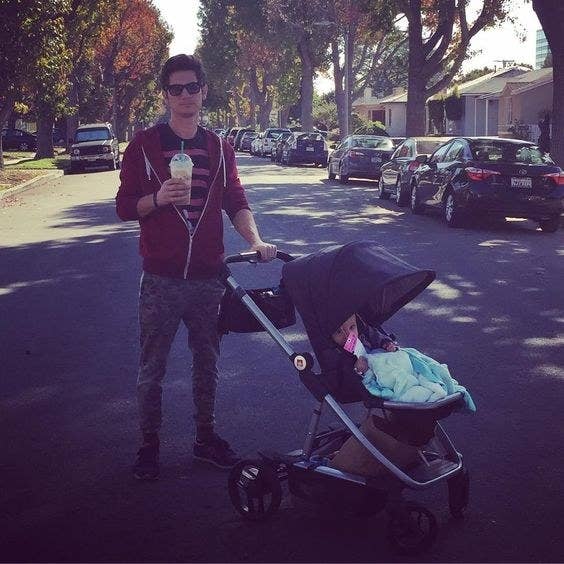 And he recently lived out his dream, creating a multi-story (!!) Rube Goldberg machine to deliver the news of his unborn baby's sex to him and his wife Heidi (and, now, the world).
It starts out with some classic Rube Goldberg shenanigans. The couple's first child,15-month-old Theo, knocks a sippy cup off his crib in the nursery, which triggers this series of events:
You might think it's gonna end there, but you'd be wrong!
There will be several rooms, two sets of stairs, a lot of toy cars, a "you think this is the end but it's not!" fake out, and some very satisfying domino effects before the gender-revealing confetti cannon is finally triggered:
Calmus told BuzzFeed that he built the elaborate contraption with the help of a friend over a weekend while his wife was out of town.
The wildest part? Calmus and his friend didn't plan out the design in advance at all.
The friend loaded the confetti canon so the reveal was a surprise to all of the Calmuses.