FYI, this post contains *minor* plot descriptions/spoiler-ish photos from the first season of GLOW.
1.
Ruth's hairstyle was inspired by 1980s Sigourney Weaver.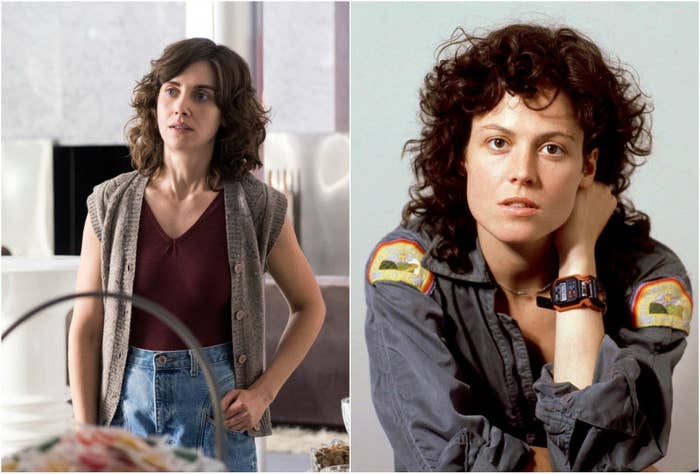 2.
One of the biggest challenges was making sure the wrestlers' makeup didn't look too professional.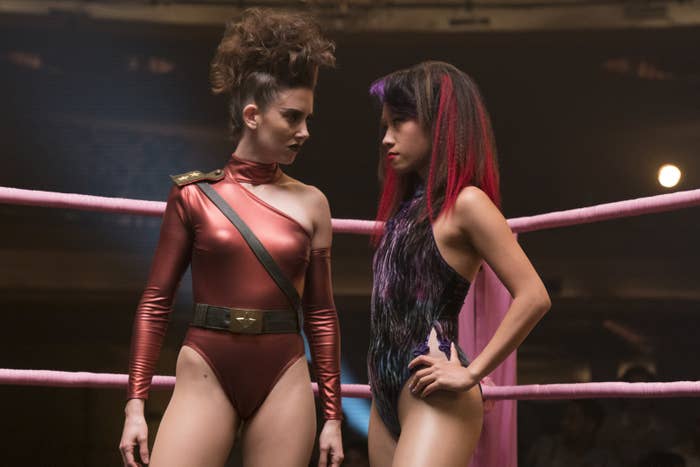 3.
Once exception to that? Debbie.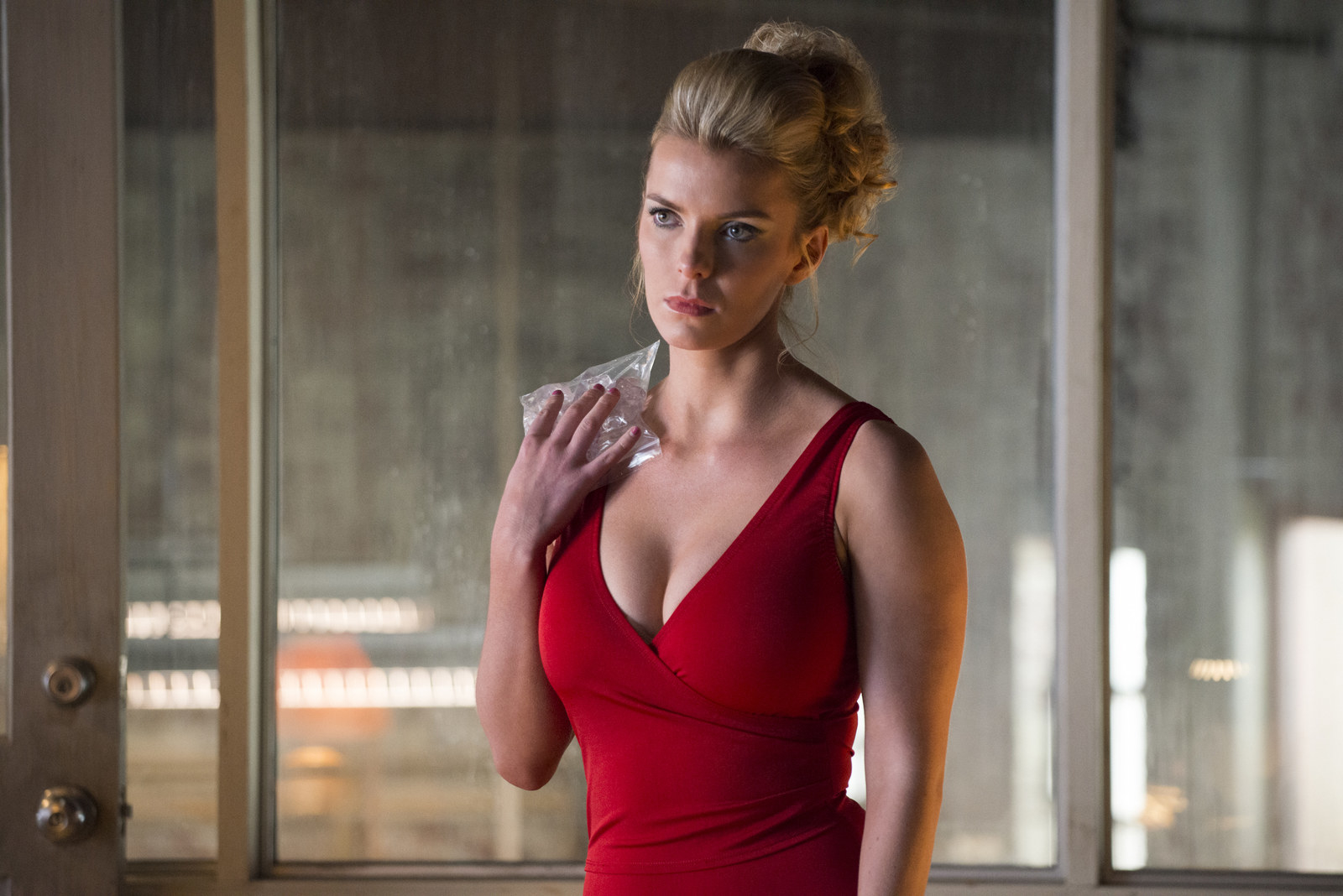 4.
Rivers and Grossman care deeply about historical accuracy and paid close attention to details when creating each look.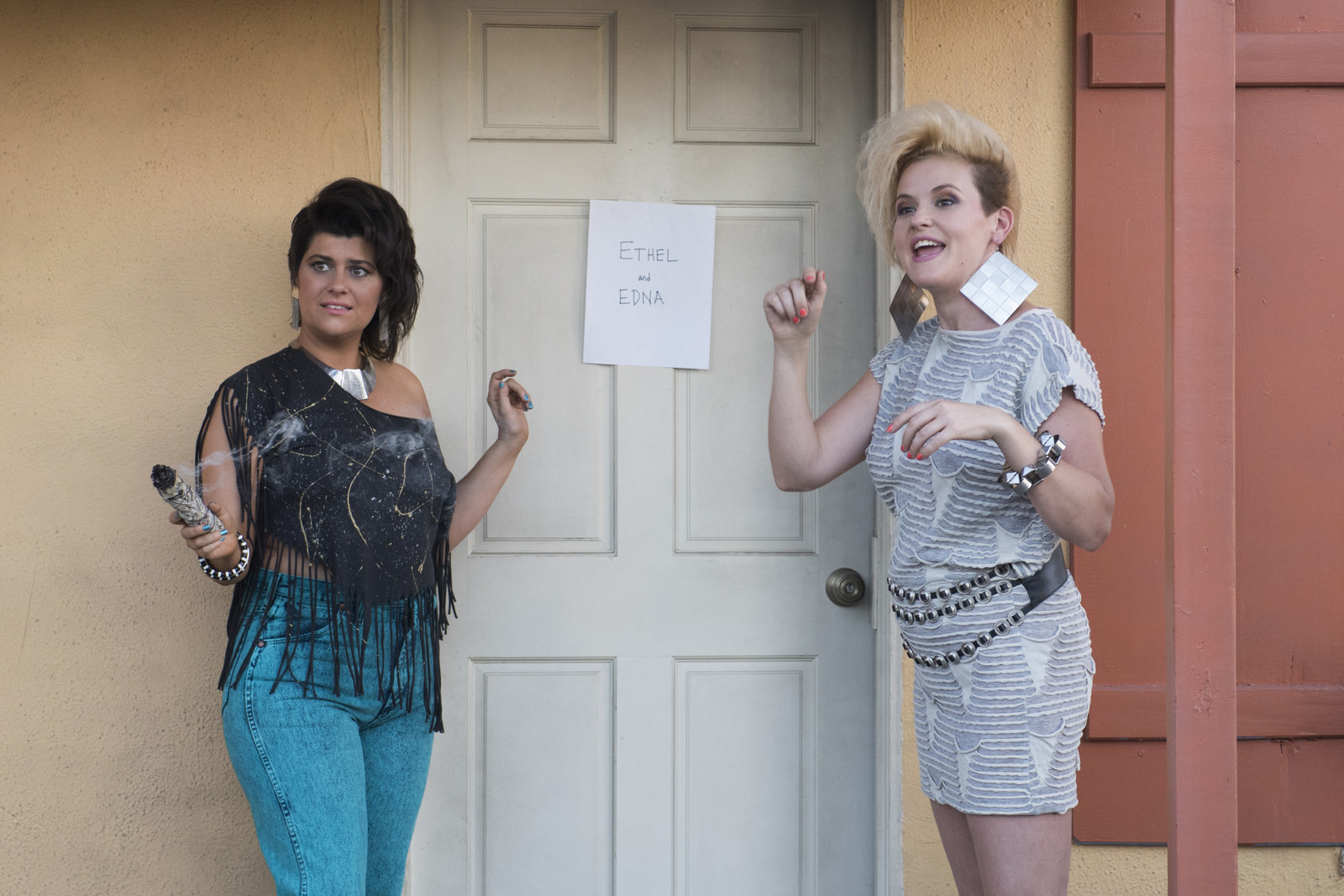 5.
The actresses were told to stop doing their 2017 body hair maintenance.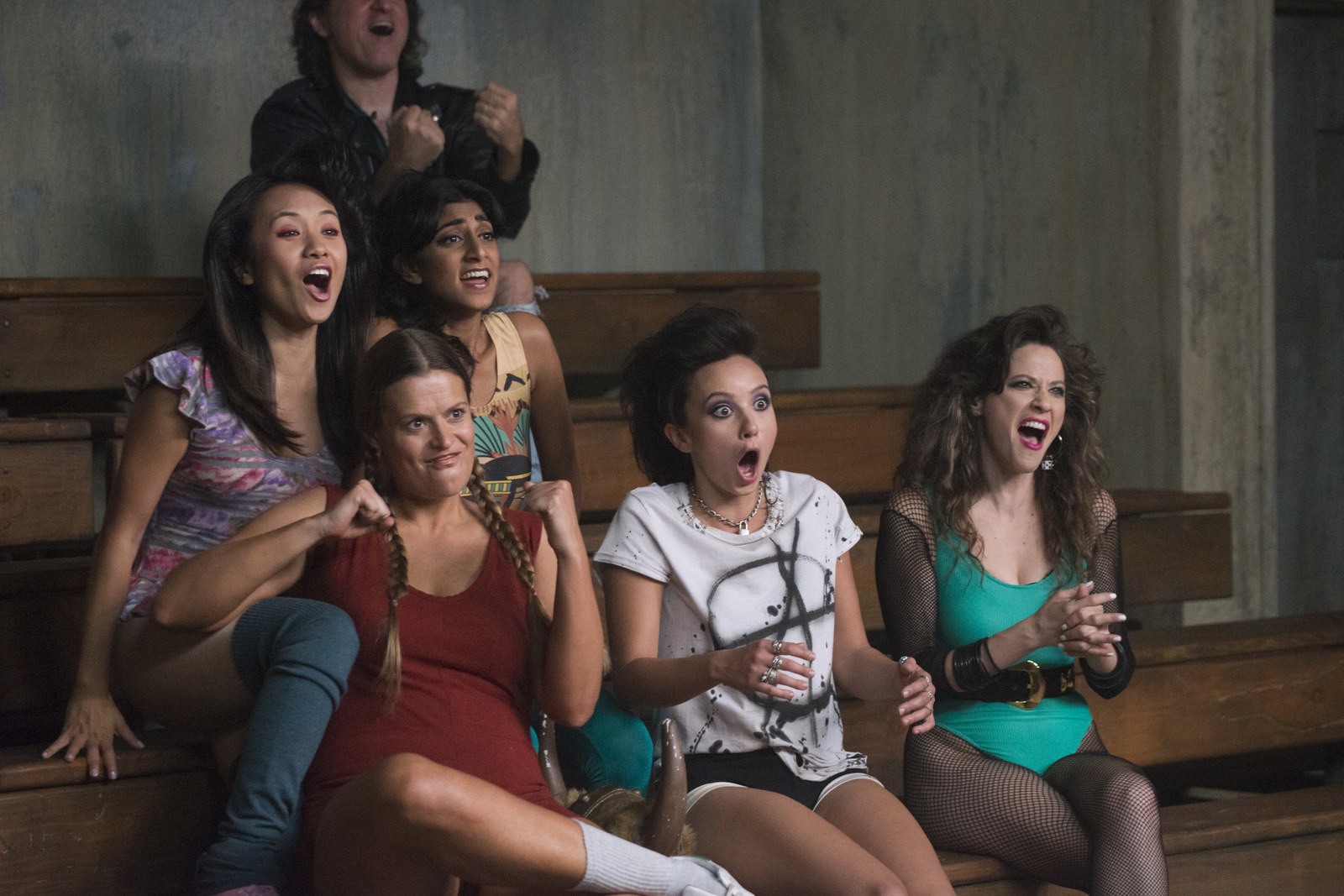 6.
Chris Lowell's Bash got his amazing '80s hairdo thanks in part to a curling iron.
7.
If the actresses got bruises while filming, Grossman wouldn't cover them...and, in fact, sometimes recreated the real bruises with makeup after they'd faded for the sake of continuity.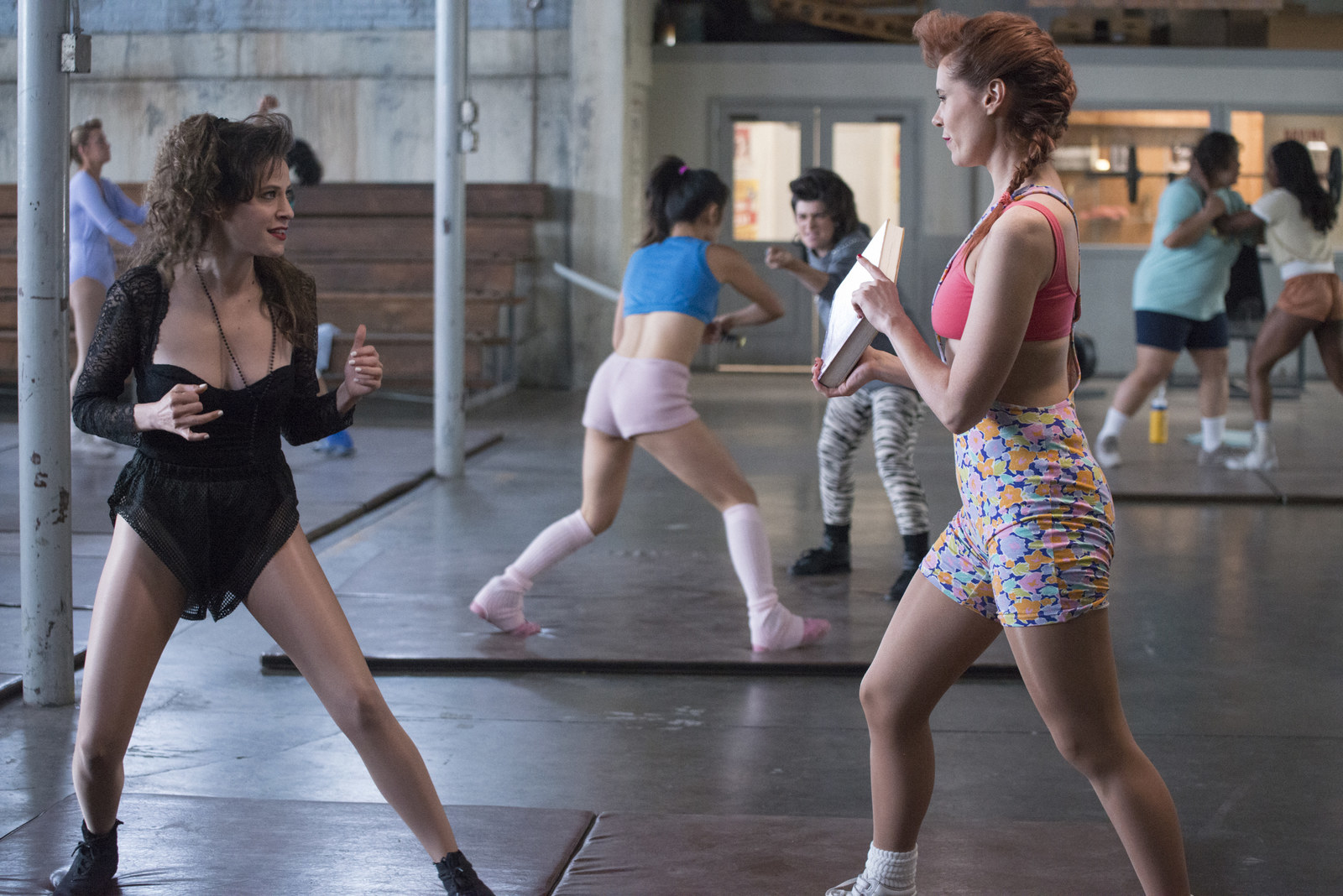 8.
The beads in Cherry Bang (Sydelle Noel)'s hair were coordinated to match her outfits.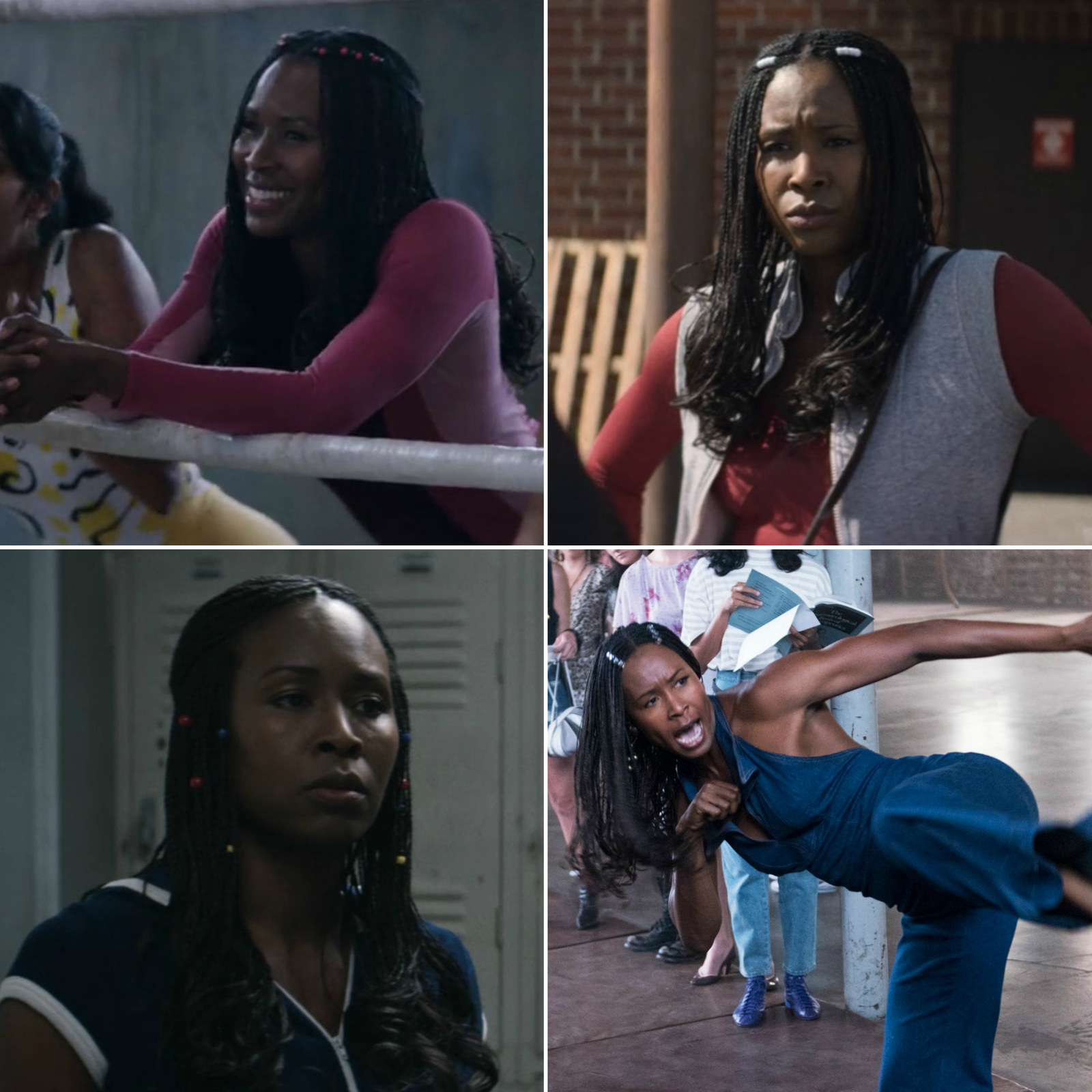 9.
Kia Stevens' Welfare Queen 'do was inspired by Jackée Harry's feathery hairstyle on 227.
10.
The hardest look to nail down was Sheila the She-Wolf (Gayle Rankin), whose hair and makeup are a big part of her character's arc.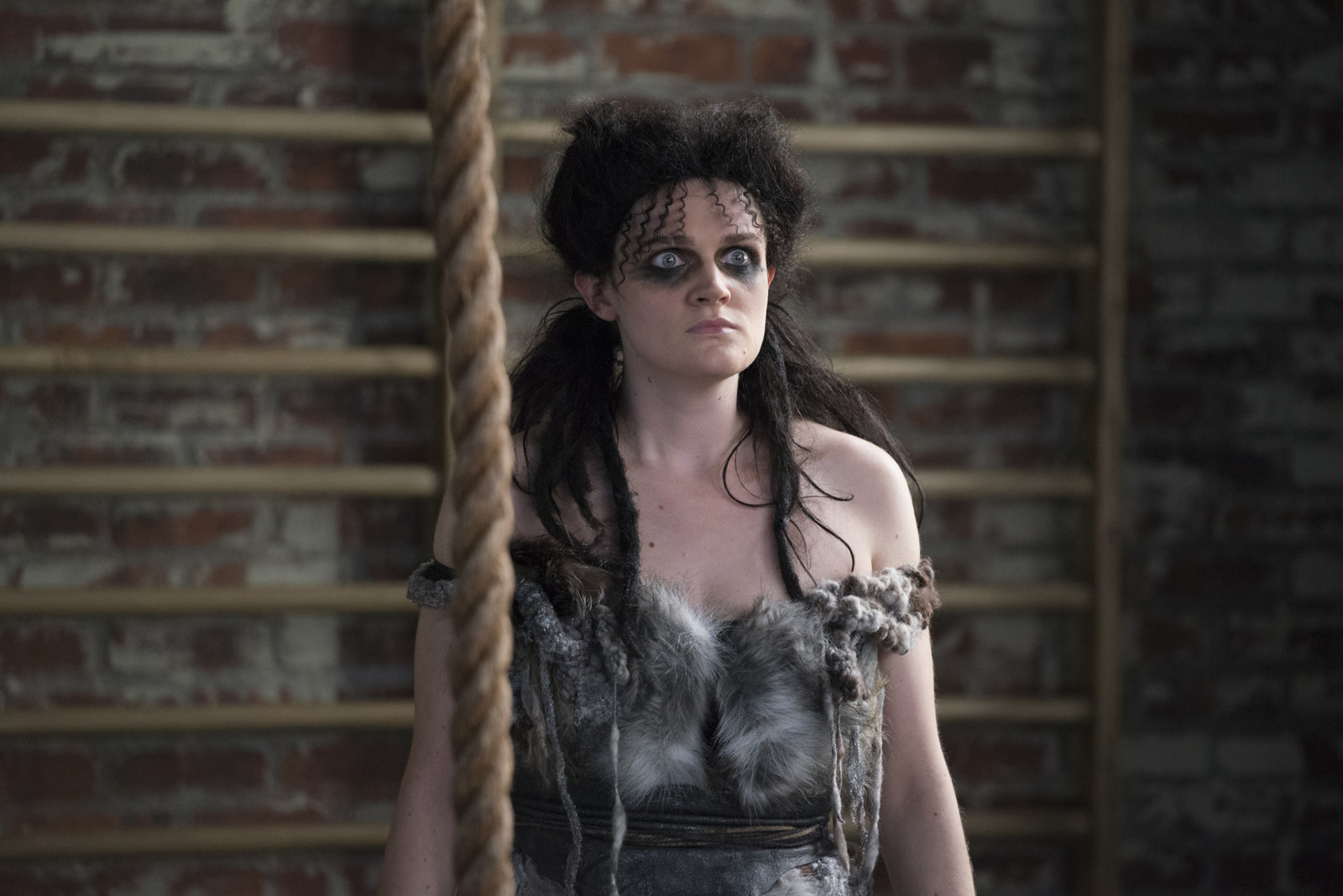 11.
Rivers made Sheila's wig herself.
12.
If you were wondering, Sheila did not paint nail polish on her teeth.
13.
And Bash and Sam (Marc Maron) got spray tans after their characters spent a weekend in Palm Springs.
14.
Britannica (Kate Nash) has what Rivers called "the classic mall bang."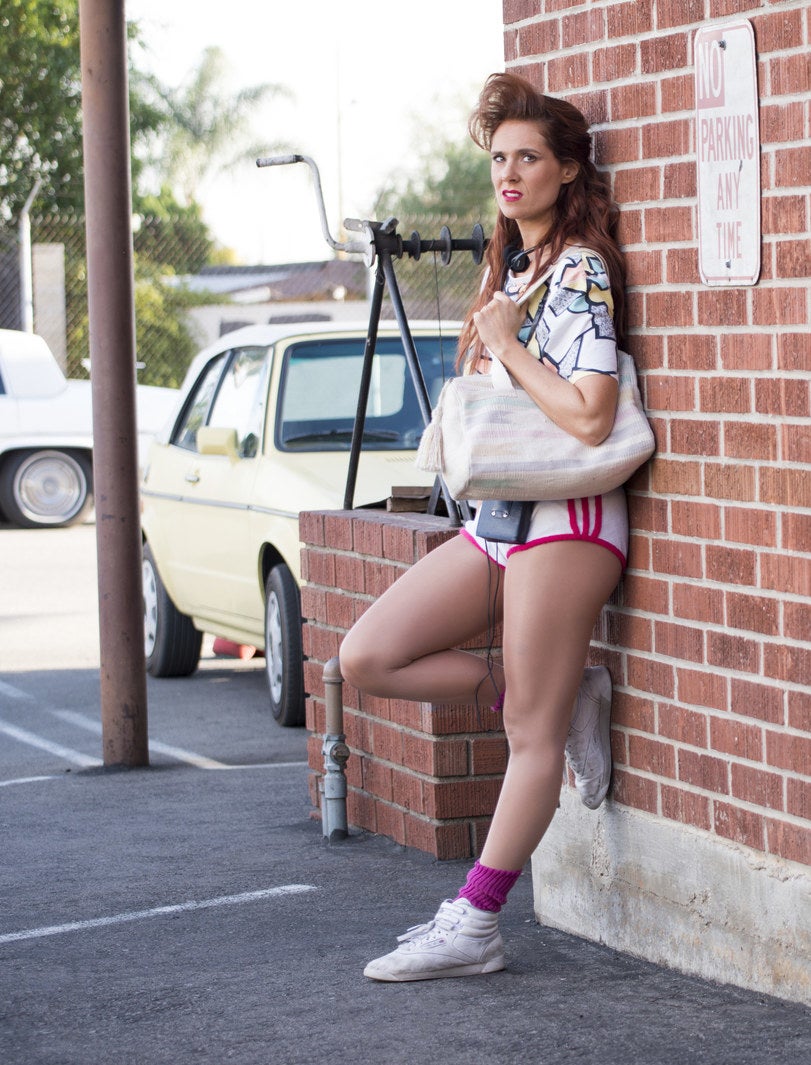 15.
The actresses got manicures every week, but Kia Stevens was the only one who wore fake nails.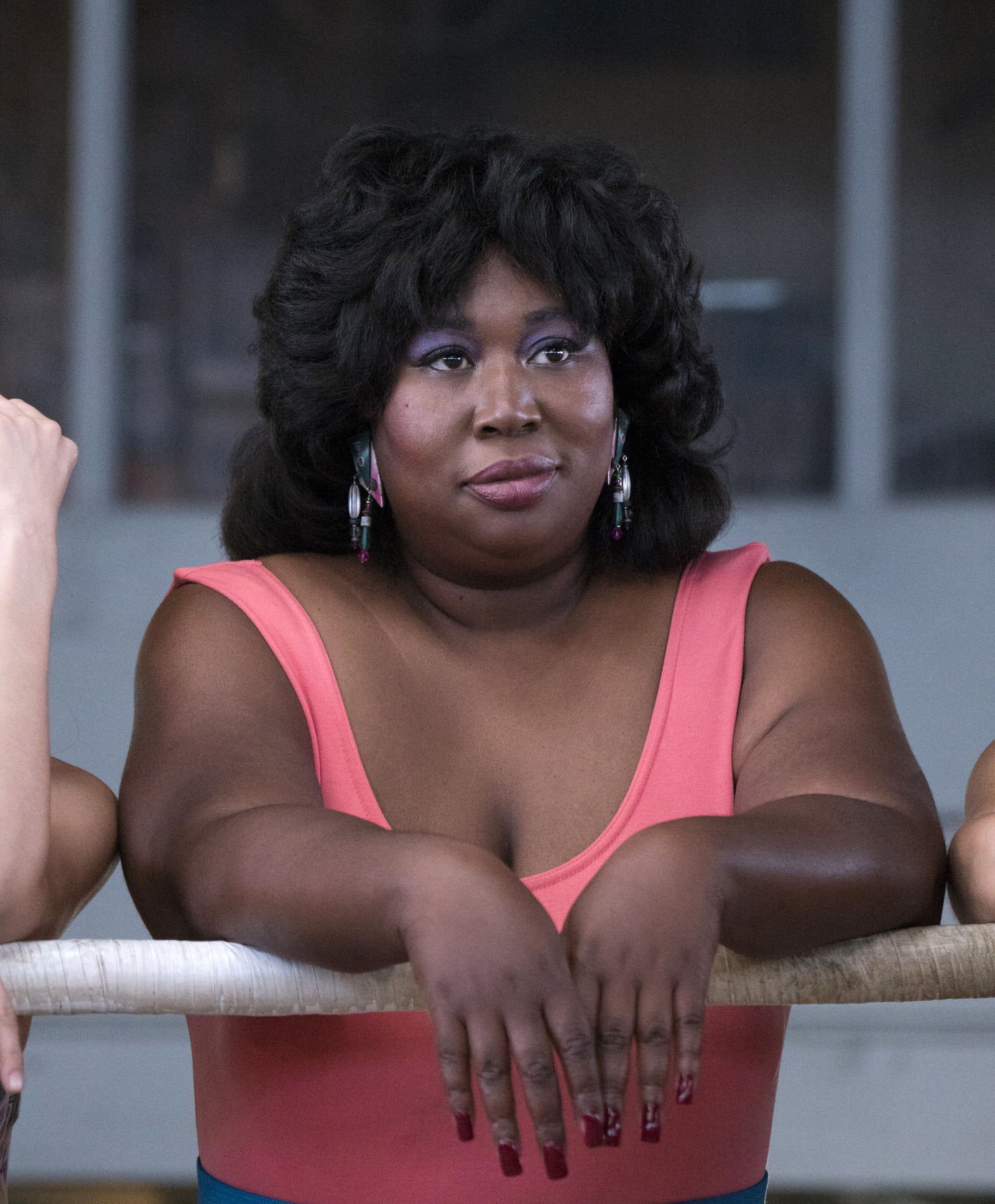 16.
Alison Brie and Betty Gilpin's stunt doubles wore wigs that Rivers made herself.
17.
Sweat was always an issue.
18.
Another challenge? All of the glitter they used for the characters' final looks.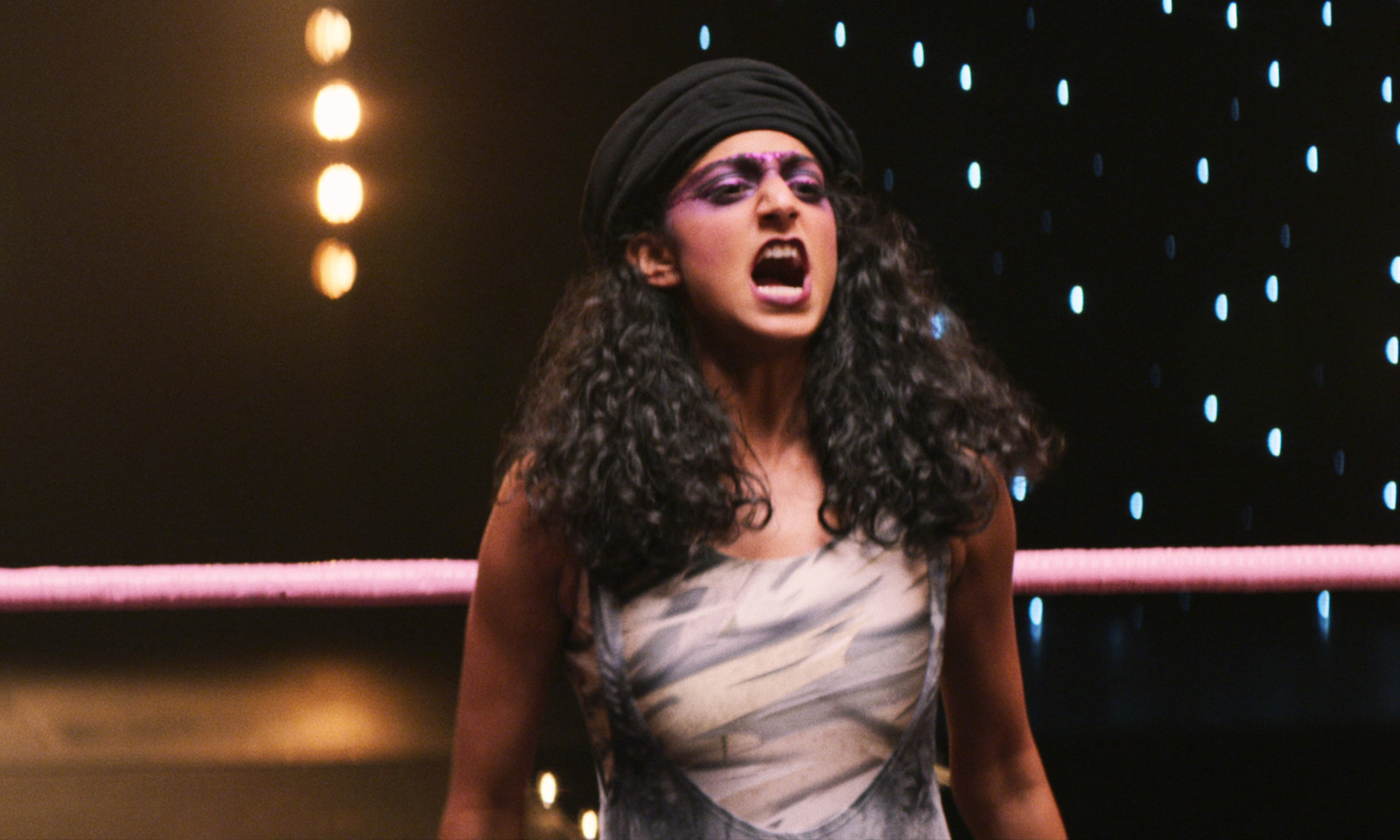 19.
Because glitter is so difficult to get off, they basically had to get the shot where Bash puts on the glitter eye shadow in one take.