When Rebecca Coleman was planning her wedding two years ago, she decided to skip the peen-themed bachelorette party and try something a little more unusual: paintball.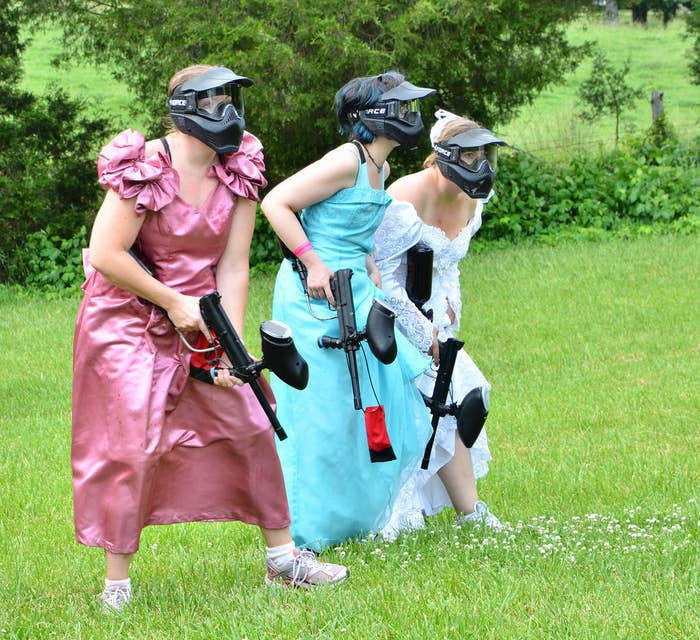 "Like me, my friends don't think of stilettos, cocktail dresses, and table service when they think of fun... it's got to be something more outlandish," Coleman told BuzzFeed Life.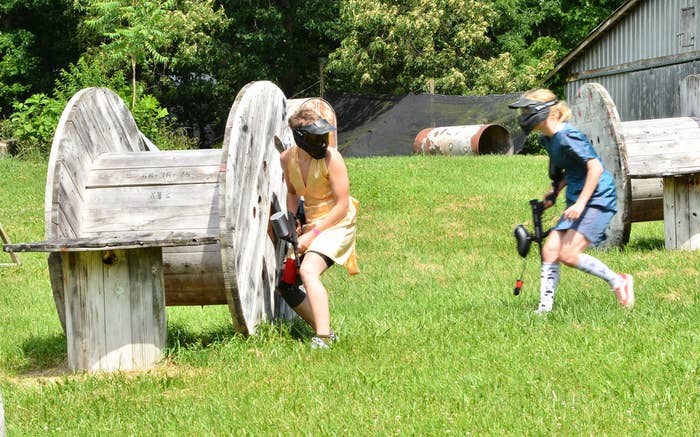 And the group of Virginia friends — many of whom are current or former members of the Charlottesville Derby Dames — were psyched to play paintball in honor of Coleman's upcoming wedding.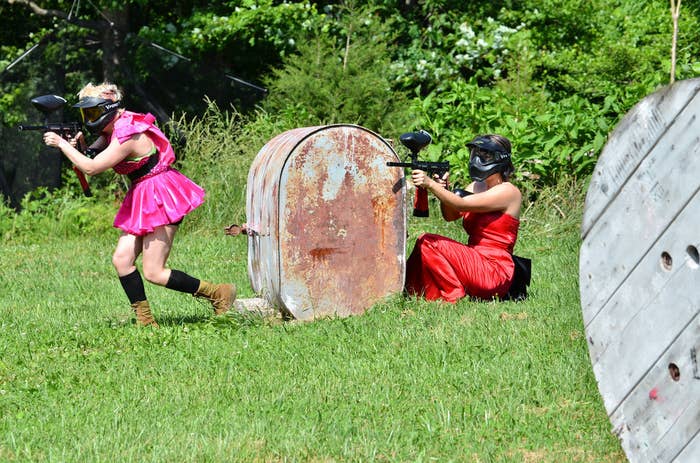 "Gauntlets were thrown, challenges made. There was probably an equal amount of trash talking in the days leading up to the party about who would have the most horrific dress as there was about who would dominate on the field of play."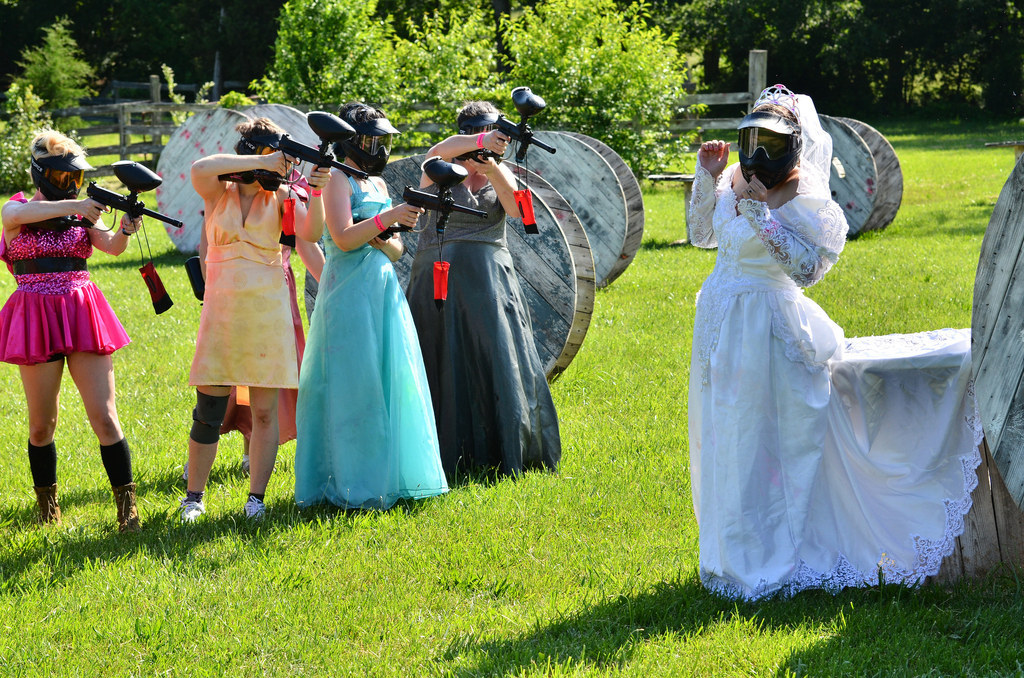 "There was just so much laughter, the whole day," Coleman said. "You haven't lived until you've seen someone diving behind a barricade in a floor-length satin dress, or tripping over a train while trying to make a sneak attack."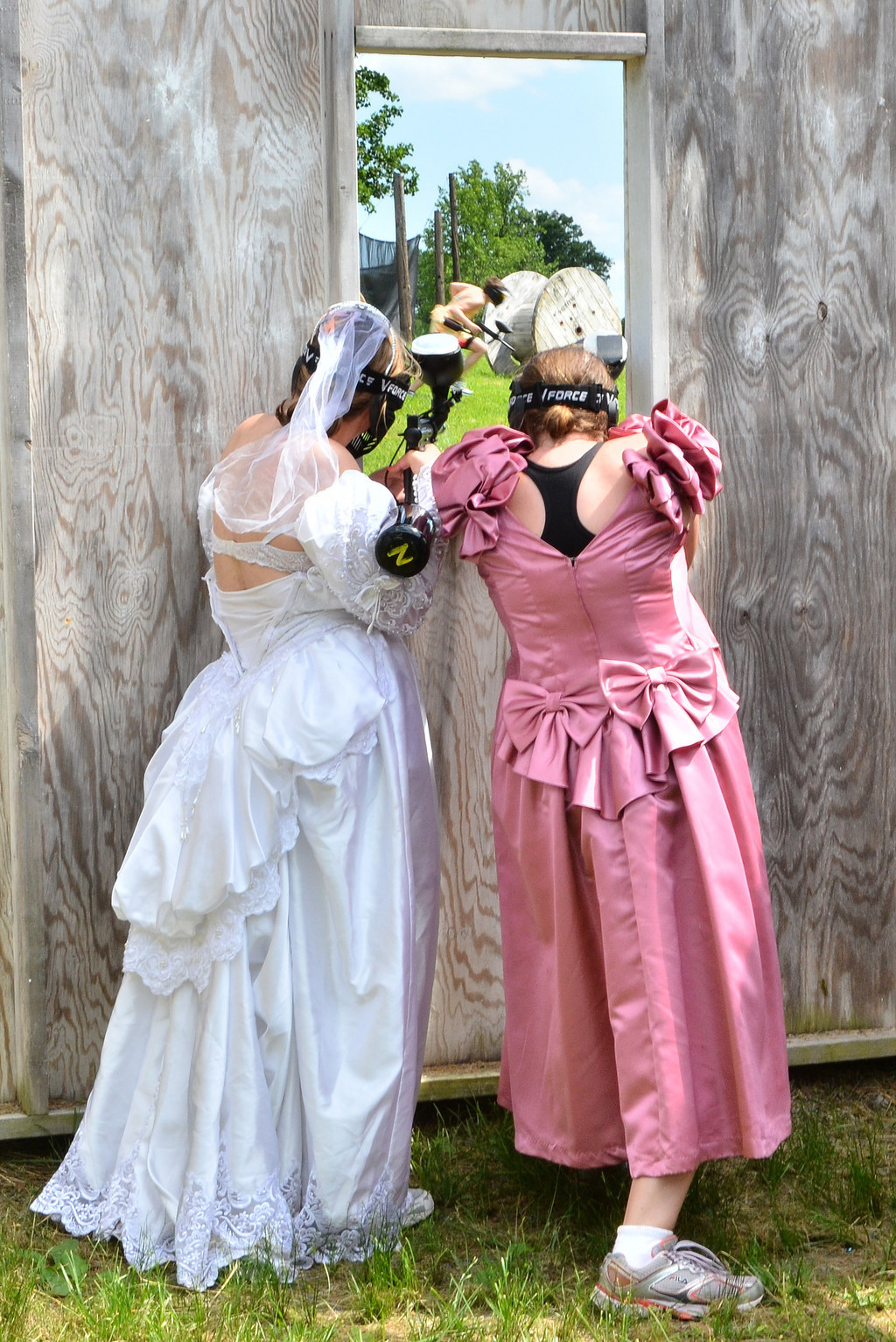 After the event, they headed out to dinner at a local brewery, followed by drinks at different bars... while still wearing their paint-splattered dresses.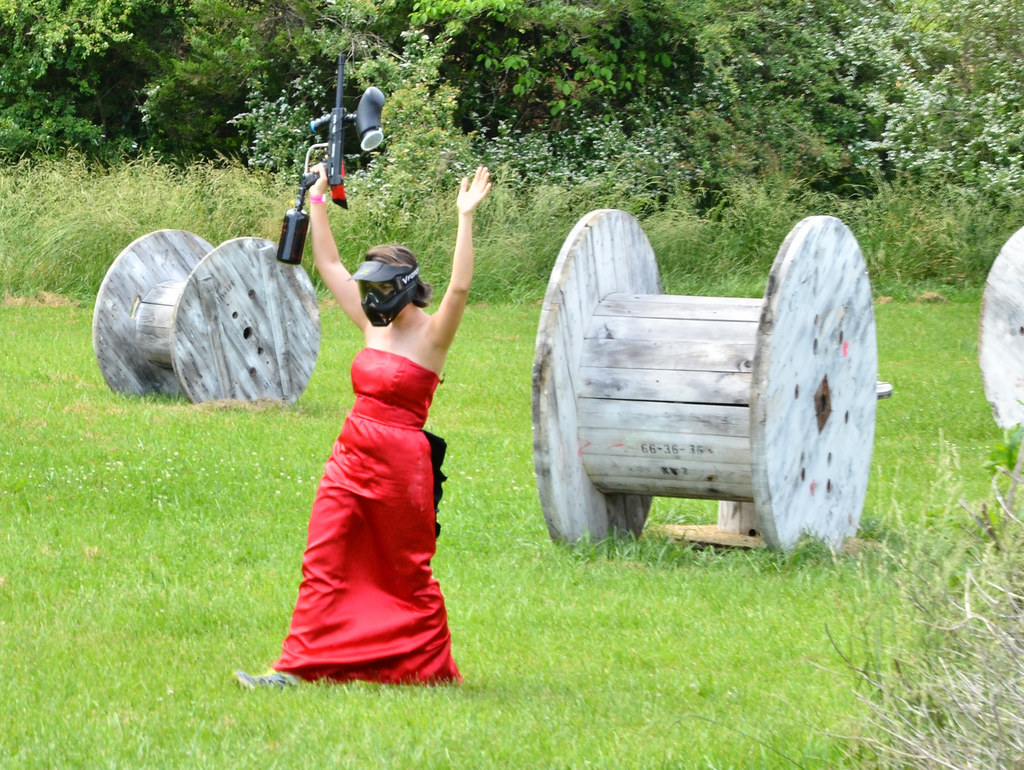 If you're thinking of throwing a paintball bachelorette, Coleman has some tips: