We are gathered here today for the final (for now) installment of Meal Prep Club!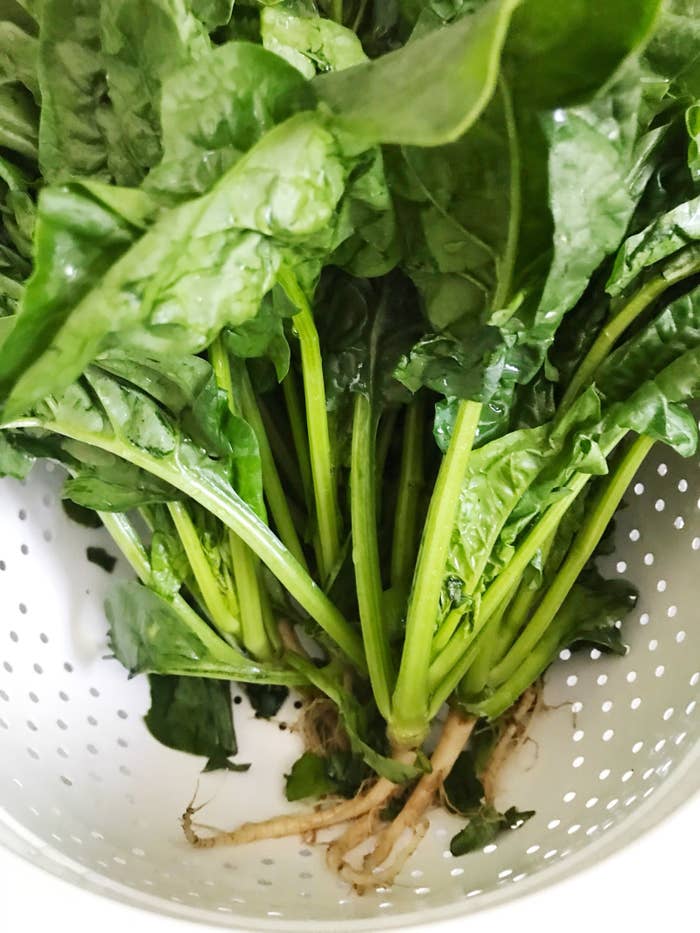 This week, we're making an herby green dressing!
Here's everything I made this week:
• One batch perfect chicken
• Roasted Brussels sprouts (using a method similar to this one)
• One batch of squashed roasted potatoes (recipe below)
• One batch green goddess dressing (recipe below)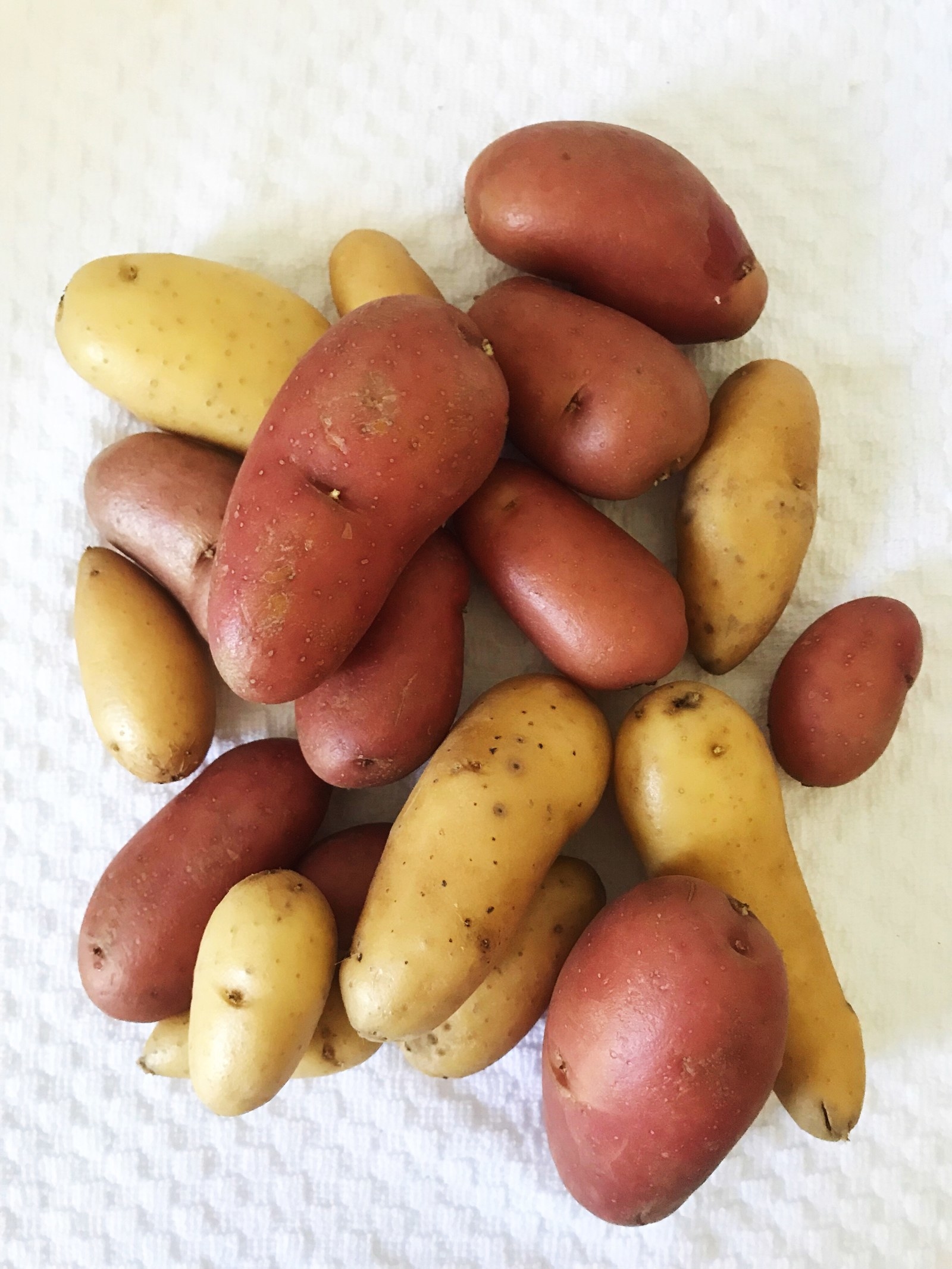 GREEN GODDESS DRESSING
Recipe by Jessica Merchant from her (fantastic!) cookbook The Pretty Dish
INGREDIENTS
1 avocado, pitted and peeled
1 cup fresh spinach
2/3 cup plain Greek yogurt (full fat or 2%)
1/3 cup mayonnaise
1/4 cup chopped fresh parsley
1/4 cup chopped fresh basil
2 Tbsp. snipped fresh chives
2 cloves garlic
Juice of 1/2 lemon
Salt and ground black pepper
DIRECTIONS
In a food processor, combine the avocado, spinach, yogurt, mayo, parsley, basil, chives, garlic, lemon juice, and salt and pepper to taste. Blend until smooth.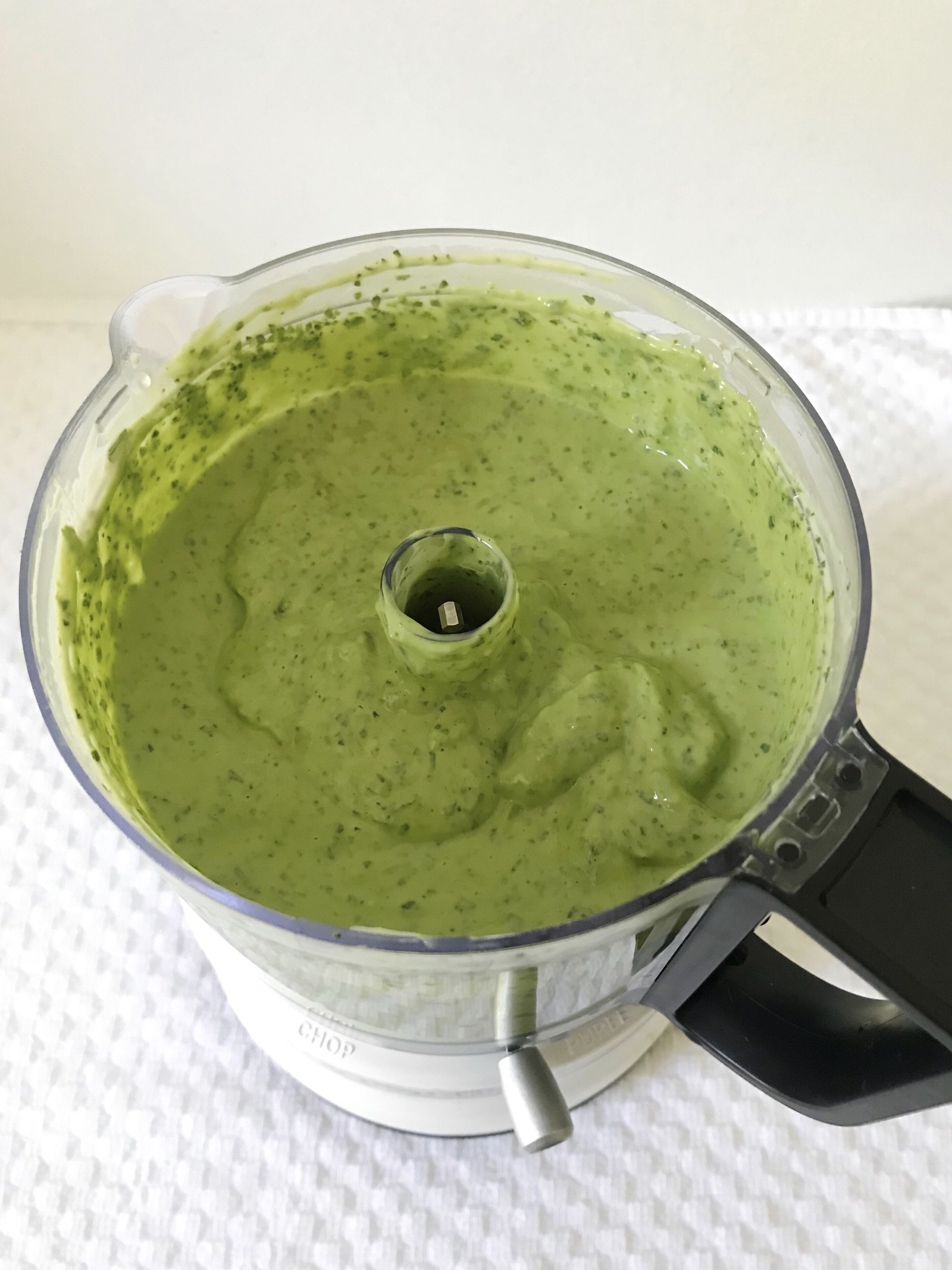 SQUASHED ROASTED POTATOES
Extremely casual "recipe" by my friend Leah, which is why it's kind of one big "IDK, eyeball it???"
INGREDIENTS
~1 lb. fingerling potatoes
Kosher salt and freshly ground pepper to taste
Grated Parmesan cheese, to taste
Olive oil
DIRECTIONS
1. Preheat the oven to 375 degrees
2. Toss potatoes in olive oil so they are lightly coated and then spread them on a baking sheet. Season liberally with salt and pepper.
3. Bake for 25 minutes, or until they start to get golden.
4. Take the potatoes out of the oven and, while they are still hot, smash them with something heavy (the smooth end of a meat tenderizer works best, but the bottom of heavy jar or a clean, heavy pan will work too). You'll want to press on them until they sort of "pop."
5. Sprinkle Parmesan cheese over the potatoes and add some more pepper.
6. Bake them for another 10-15 minutes, or until the tops get golden brown.
Note: These potatoes are *amazing* reheated and topped scrambled eggs, cheese, and other toppings/mix-ins.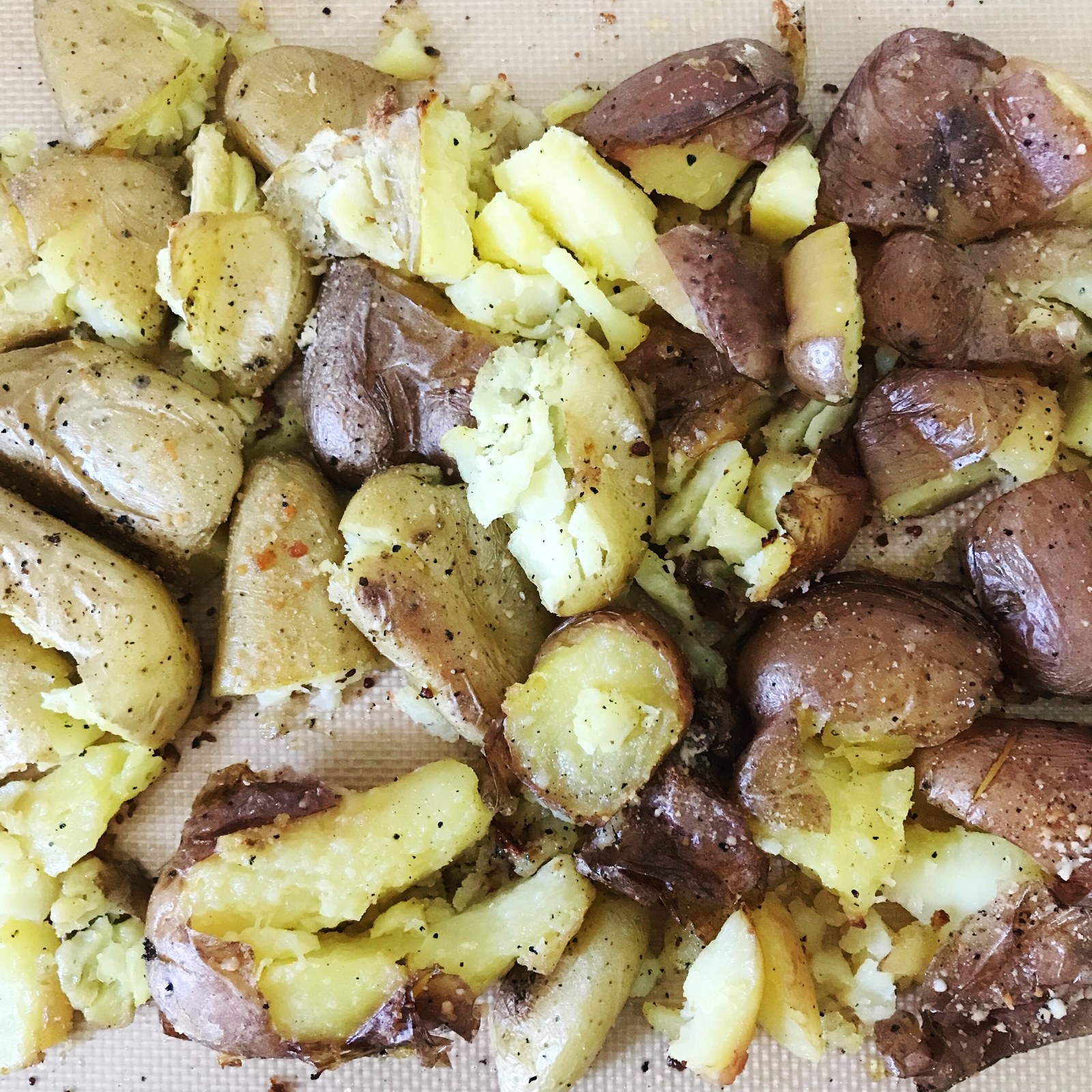 Notes on this week's meal prep:
• This dressing is actually meant to be the basis for a chicken salad recipe (like tossed with shredded chicken), but I decided to just slather on chicken, veggies, etc. It was so great! I normally find herbs kind of exhausting, but they were really manageable here. It's really tangy and delicious, and so easy to make.
• Part of the reason it was so easy? Because I finally bought a better food processor! I'd been using my trusty old Magic Bullet that I've literally had for a decade. It's great but it's small, and I needed something bigger to make Sauce Theory. I bought the KitchenAid mini food processor ($35+ on Amazon) and I have been loving it so far. It's very petite but holds a good amount of food, and it's really easy to use and to clean.
• I made all of this food before a short week where I was going out of town, so I just had it for dinner instead of packing everything up in pretty meal prep containers. (That's also why there's a lack of photos and why this post is so much later than promised!)
• I put all of the recipes from all of Meal Prep Club in a single Google Doc for easier printing/reading/grocery shopping. (Click File -> Make a copy to save a version to your own Google Drive account that you can edit and mark up.)
That's all I got! This was a super simple and easy one.
Annnd that concludes our first round of Meal Prep Club! Thanks to everyone who participated. We may do it again in the future, so keep an eye on Goodful for updates on that, and for other fun clubs and things! 🥑🥦✨