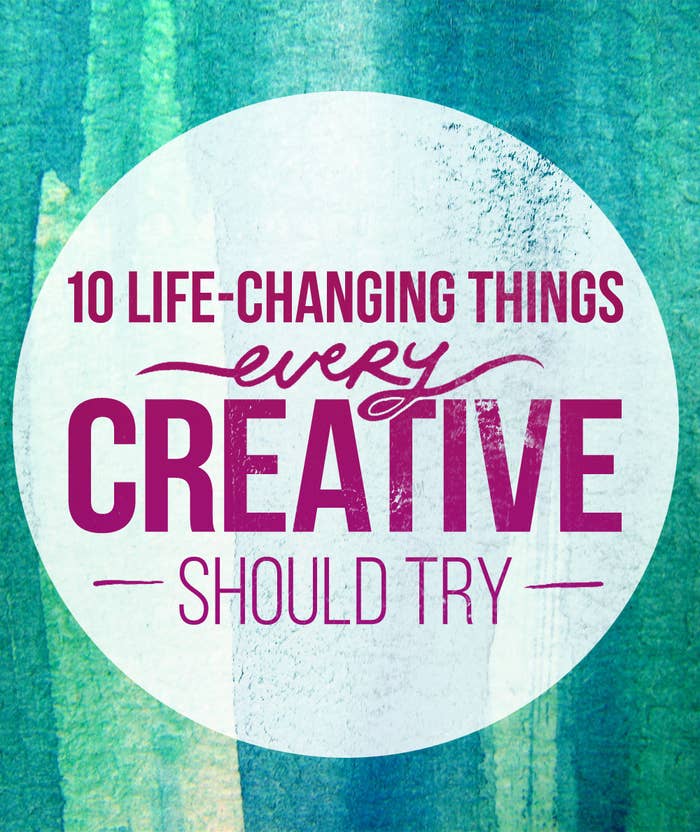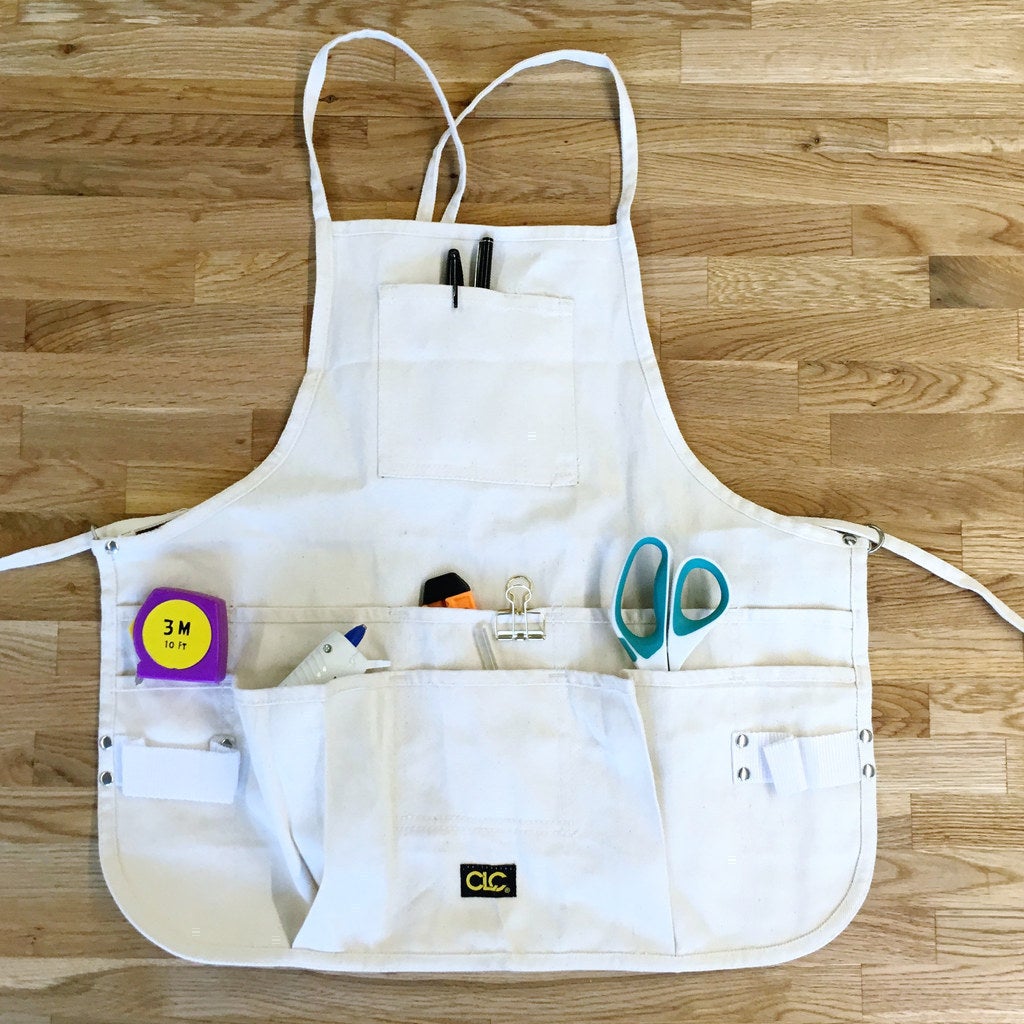 I really like wearing an apron when I cook and clean — I find the pockets very handy, as the pockets in women's clothing ain't shit — and have often joked that I need a tool belt for my glue gun when I'm spending a day making stuff. So getting a legitimate work apron just made sense. When I saw this apron linked to on a DIY blog, an apron literally appeared to be cut from the same cloth as my fancy-ass hipster Millennial creative yuppie expensive tool bag, I was like, Surely this apron is going to be sold by one of those companies that appeals to my love of Americana and is going to cost at least $45, but probably more like $85, and I'm still going to pin it and seriously consider buying it anyway because I am The Worst and I'm so easily marketed to. 😭 😭😭 (Just this week, I came across this apron which proved that this assumption was...pretty accurate.) Um, I cannot tell you how surprised I was when I clicked through and discovered it cost a mere ELEVEN AMERICAN DOLLARS on Amazon Prime!!! ELEVEN.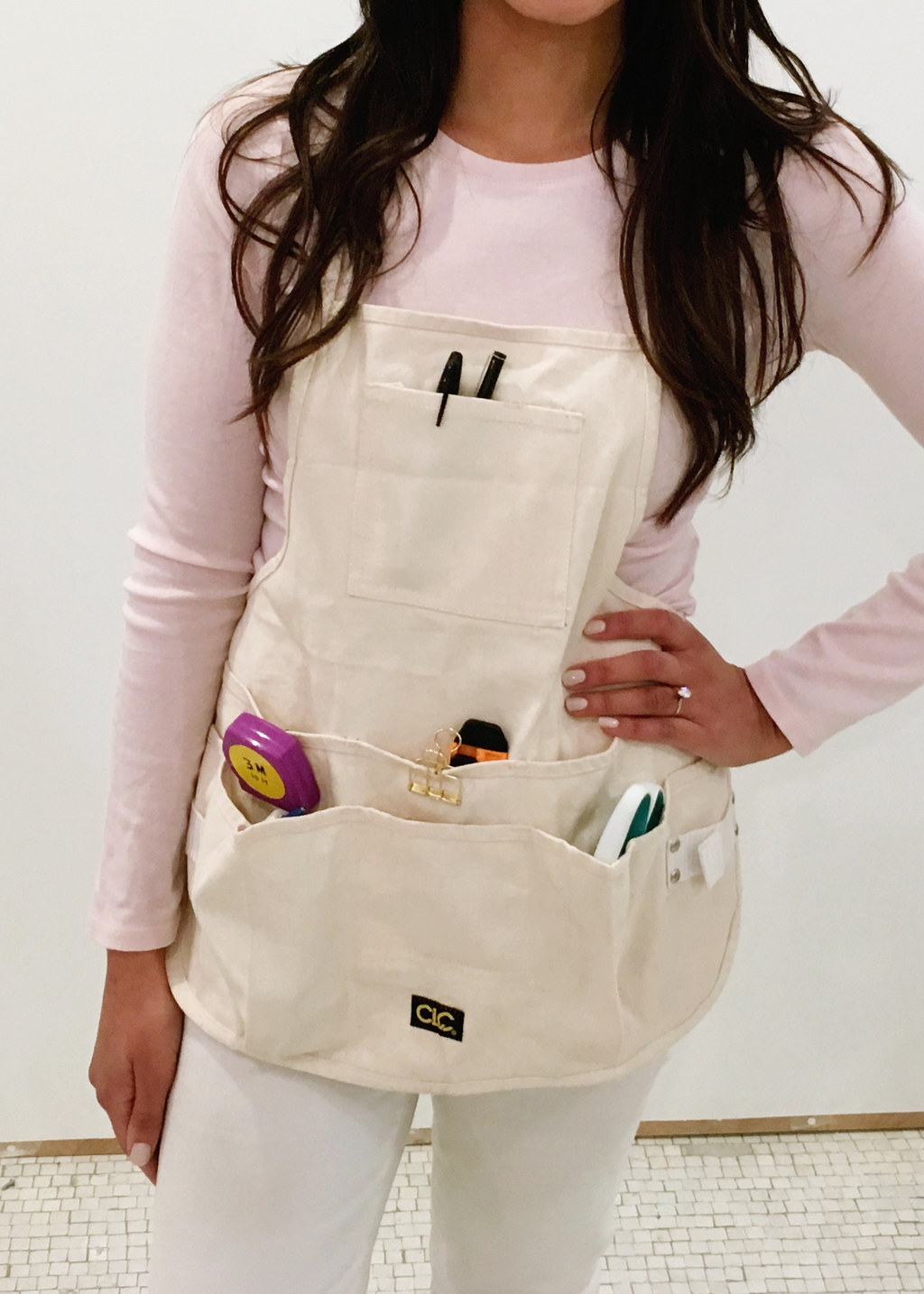 5.
Metallic Paints — ~$5-$7 per tube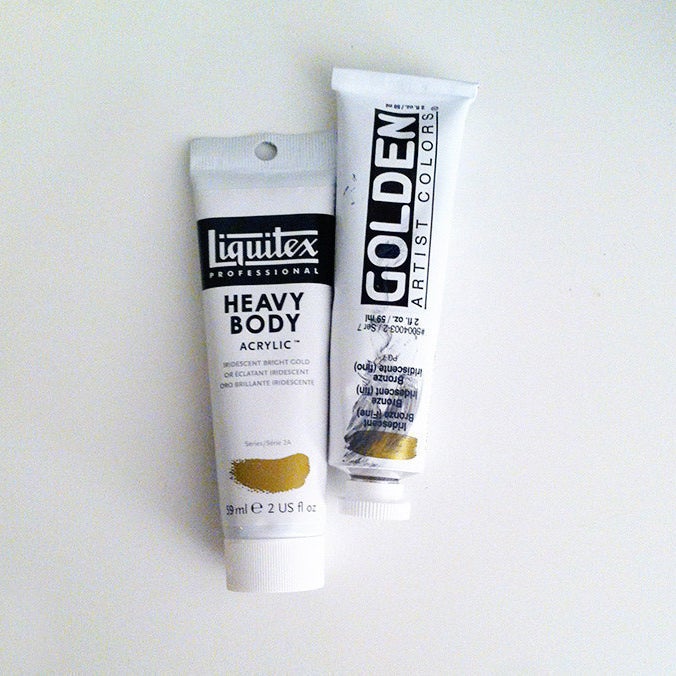 I'm completely obsessed with metallic paints right now. I've been making abstract landscapes using the metallic paint for the land portions. But after I got started I realized someone could just filled a whole canvas with metallic paint textured and it would look amazing, which be such an easy way to have nice art in your home. It also made me want to paint everything I own to make it look more glamorous: the bottom of chair legs, picture frames, mirror edges etc – I haven't gotten around to doing that yet but I plan on it! —Loryn Brantz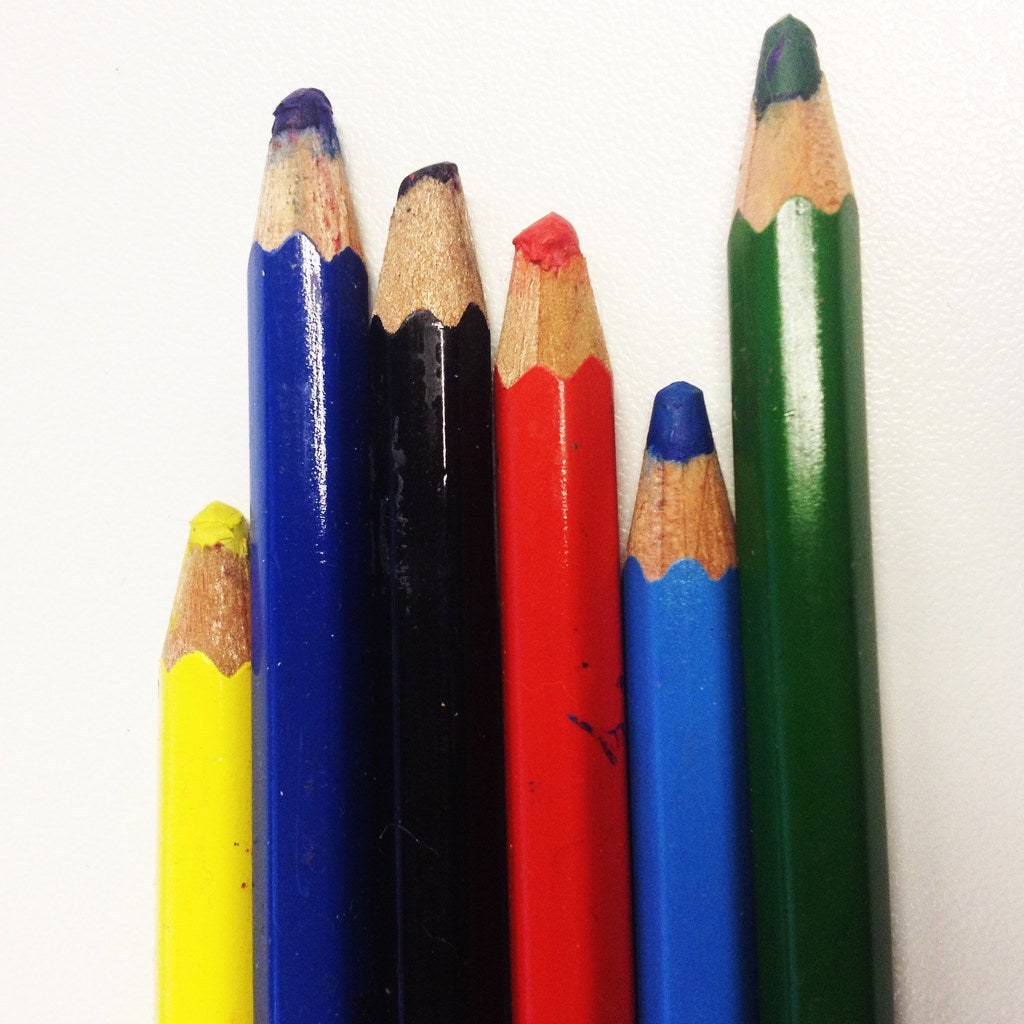 You can paint and draw with these, what more could you want??? I often use these when doodling or making homemade cards for family and friends. You can get a great mix of textures and color intensities while using them, which is great for drawing/painting a variety of things. As with most pencils, they come in different sets that are better for shading/details/etc – so it's best to start off with a set with a mix of them all. —Macey J Foronda
7.
HGTV for Sherwin-Williams Painting Gloves — $3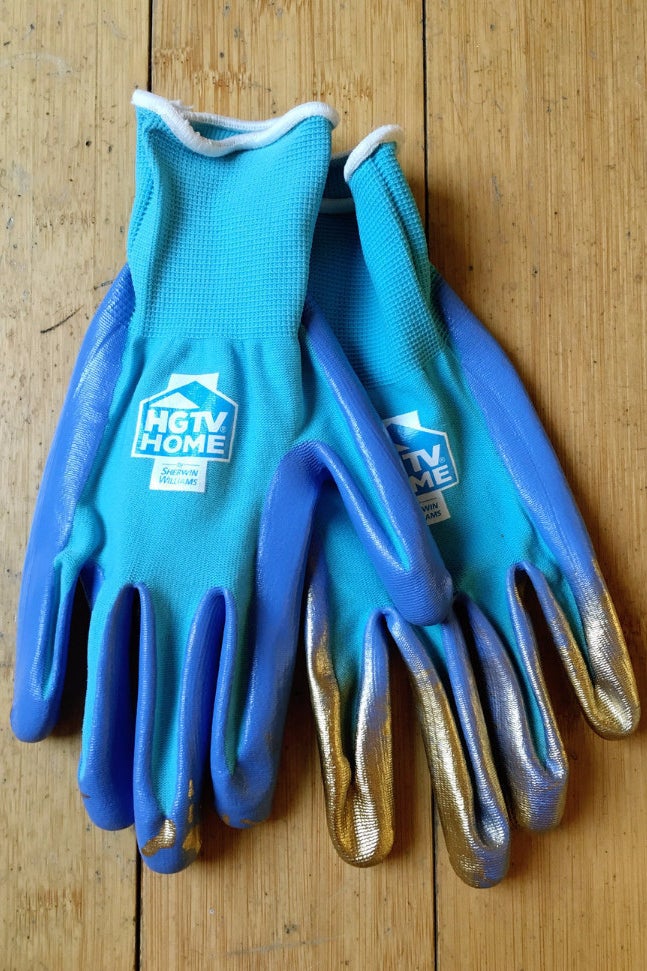 I've mentioned these before, but these gloves are seriously the best. They are thick enough to protect your skin but thin enough that you'll still get a good range of motion when you're wearing them. They are also very soft/cozy and stay in place better than any work gloves I've used. Highly recommend! —Rachel W. Miller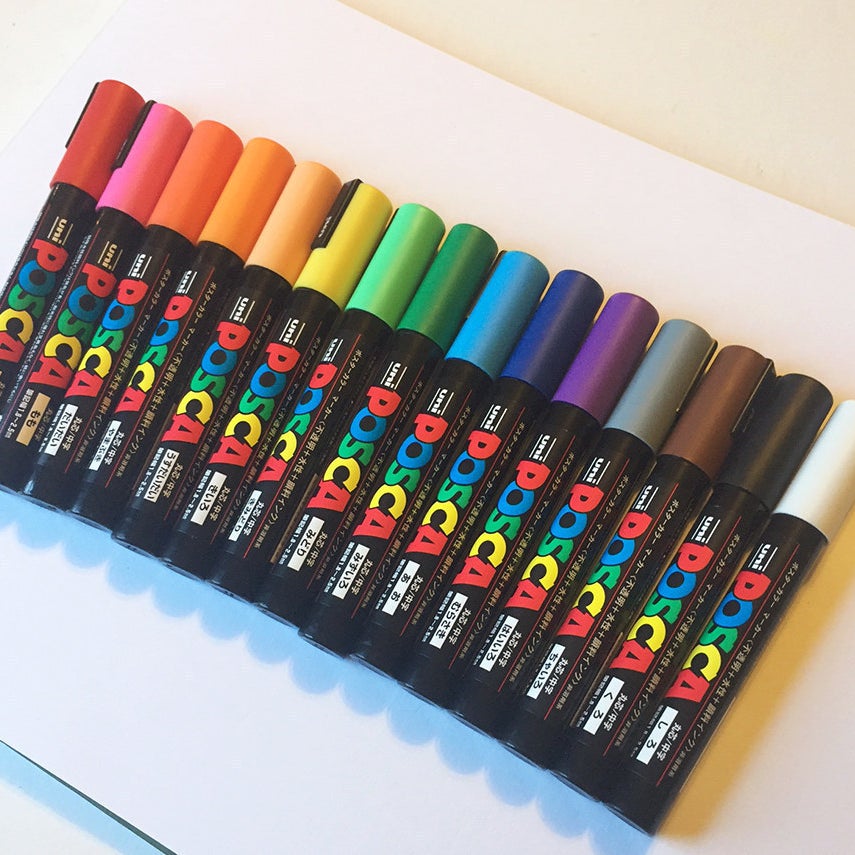 I've always loved the idea of paint markers, but they come with a lot of problems. Paint markers are often oil-based and can smell terrible. They can be very temperamental in terms of getting a smooth line, and they tend to dry out very quickly (which is especially frustrating since they're not cheap). I recently discovered Uni-posca paint markers, and have since become obsessed! I've been using them pretty consistently for the last two months and they've showed no signs of drying out. They're also non-toxic and water based, so they don't smell at all. The markers come in a variety of sizes so you can cover large areas, but also get in for finer details. Another bonus — you can use them to write on a ton of different surfaces like wood, glass, and fabric just to name a few.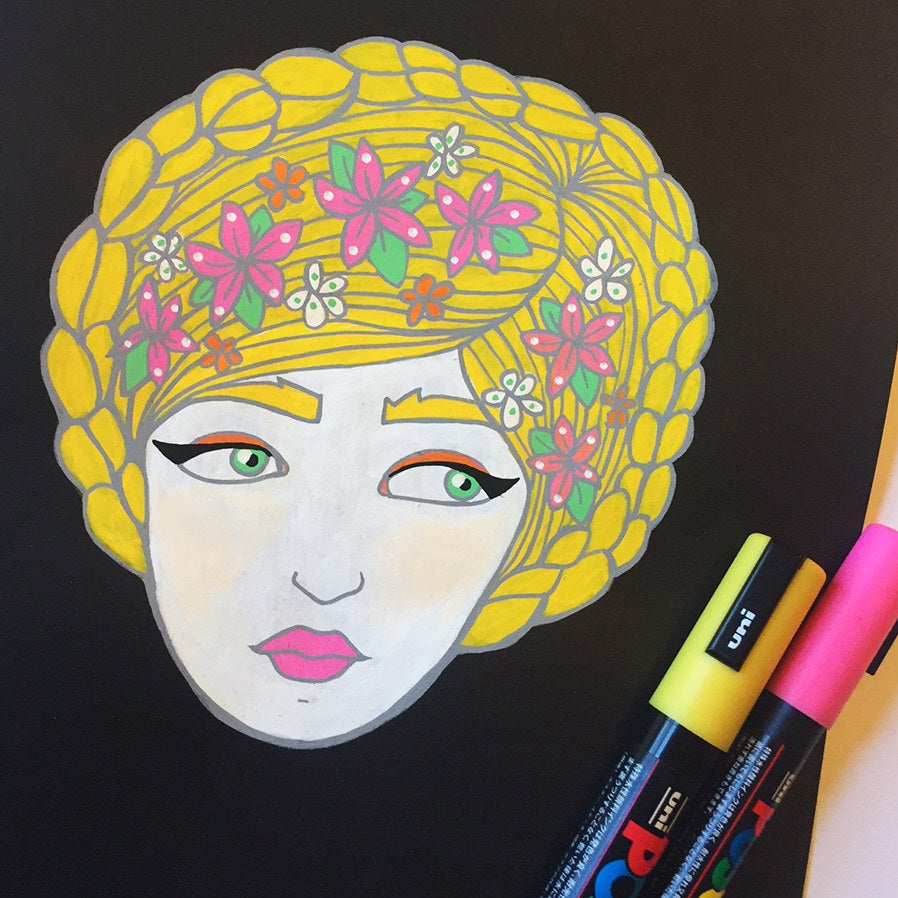 As much as I LOVE these markers, there are a few drawbacks — the biggest of which is that they only come in 15 colors. The shades are all great, but when it comes to skin tones, the options are very limited (there's a peach and a brown). Another problem is that not all sizes seem to come in all colors, and certain sizes are much more difficult to find than others. I've also noticed that with the finer point sizes, if you don't use them for a while, they start to come out a bit watery at first. One last thing to keep in mind when using these is that since acrylic is a legit paint, you have to be careful about your paper choices. I've found that Poscas work best on a thick (100lb) smooth bristol, but they'll tear up any normal drawing paper very easily. All that said, I'm super happy with these and would whole-heartedly recommend them to anyone interested! —Justine Zwiebel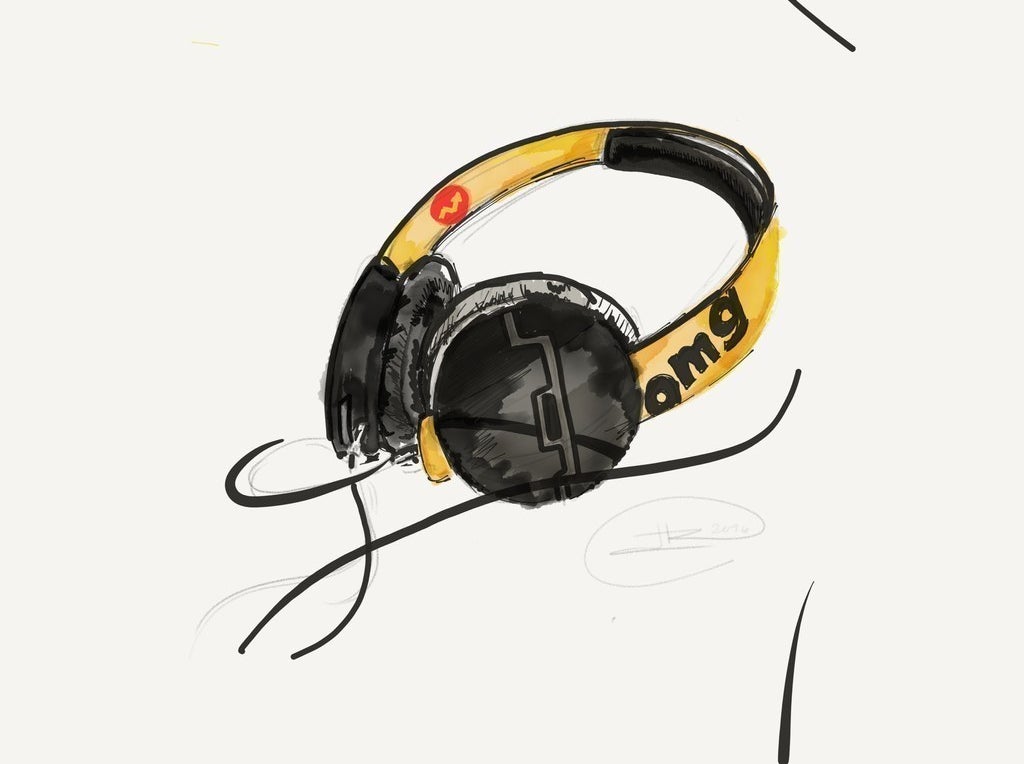 I've been playing around with a free app called Paper on an iPad Pro this month. The app, which can be used on many Apple devices, including an iPhone, is very easy and intuitive to use. I use it for hand-lettering, illustration, and note-taking; it's very fun for making quick illustrations, but I also can spend hours on one piece. I've also experimented with taking photos of my sketchbook and uploading them to the app to draw right on top of them. The headphones image above is the first thing I made with the app, and you can see more of my projects here.
I was really able to understand what all the tools were once I played around with it, but here's a timelapse of it in action:

10.
Invest In A Good Pair Of Walking Shoes (And Then Get Out And Go)