If you're looking for ways to practice self-care regularly, one little thing you can do is create an emergency self-care kit.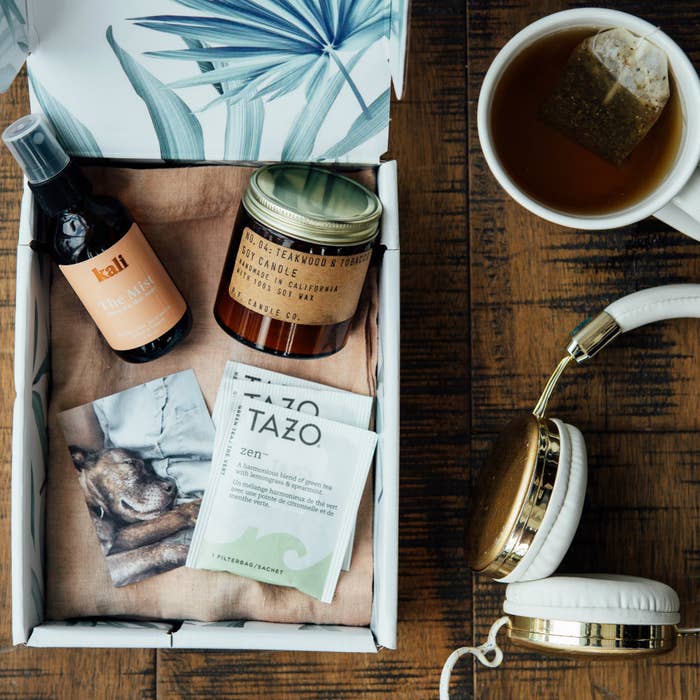 Your kit can/should be super personal to you and your specific tastes, but here are some ideas to inspire you and get you started.
(You could also make a couple — one for your home, one to keep at work, etc. — or you could make a big-batch version of these to send to all your people as a way of showing up for your friends.)
Taste
• Your favorite tea
• A delicious chocolate bar
• Some yummy mints
• That slightly-harder-to-find-in-stores candy you really love
Touch
• A sheet mask
• A face refresher spray
• A pretty rock or crystal
• A container of Pinch Me Therapy Dough ($24 for a large container on Amazon) or a container of Play-Doh
• A fidget spinner
• A mini bottle of lotion or body oil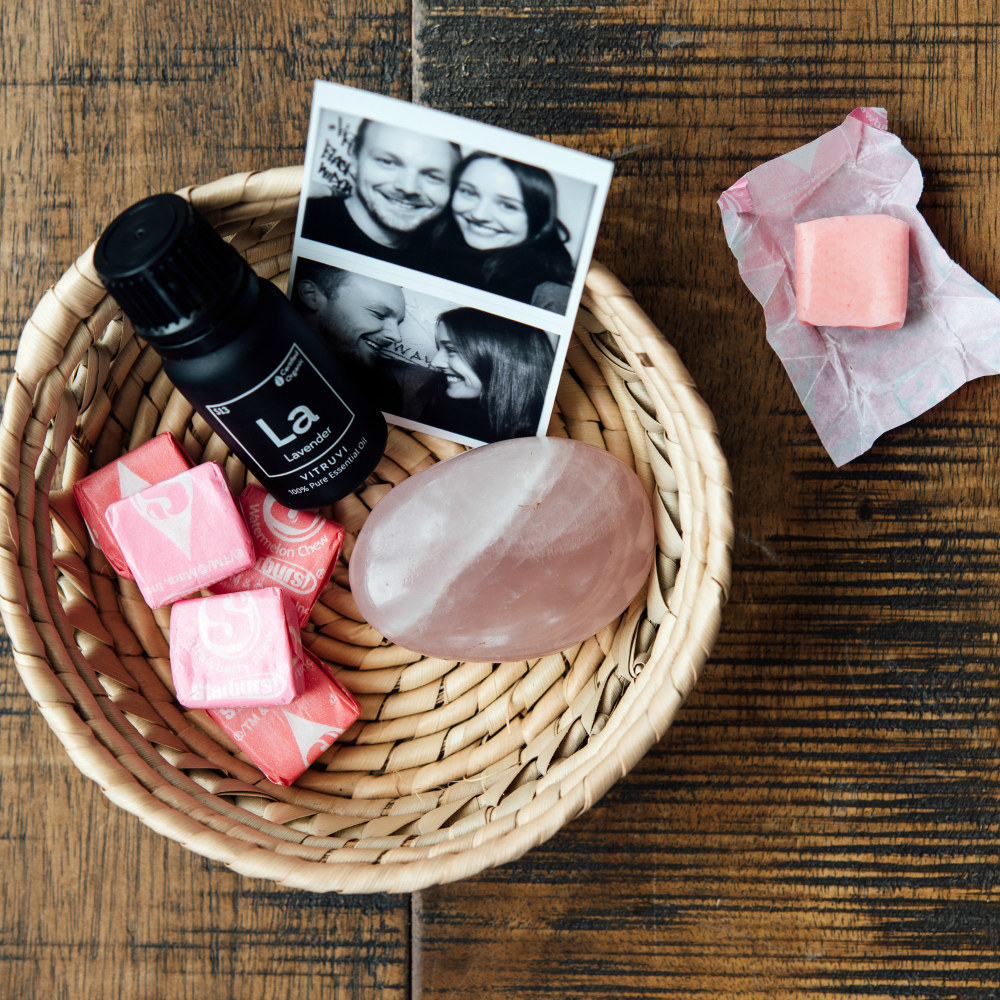 See
• A picture of your pet
• Photos of friends/family
• A list of things you like about yourself or compliments you've received
Hear
• A list of songs to play that will help lift your spirits (or a few different ~mood~ playlists)
• A mantra you can repeat out loud to yourself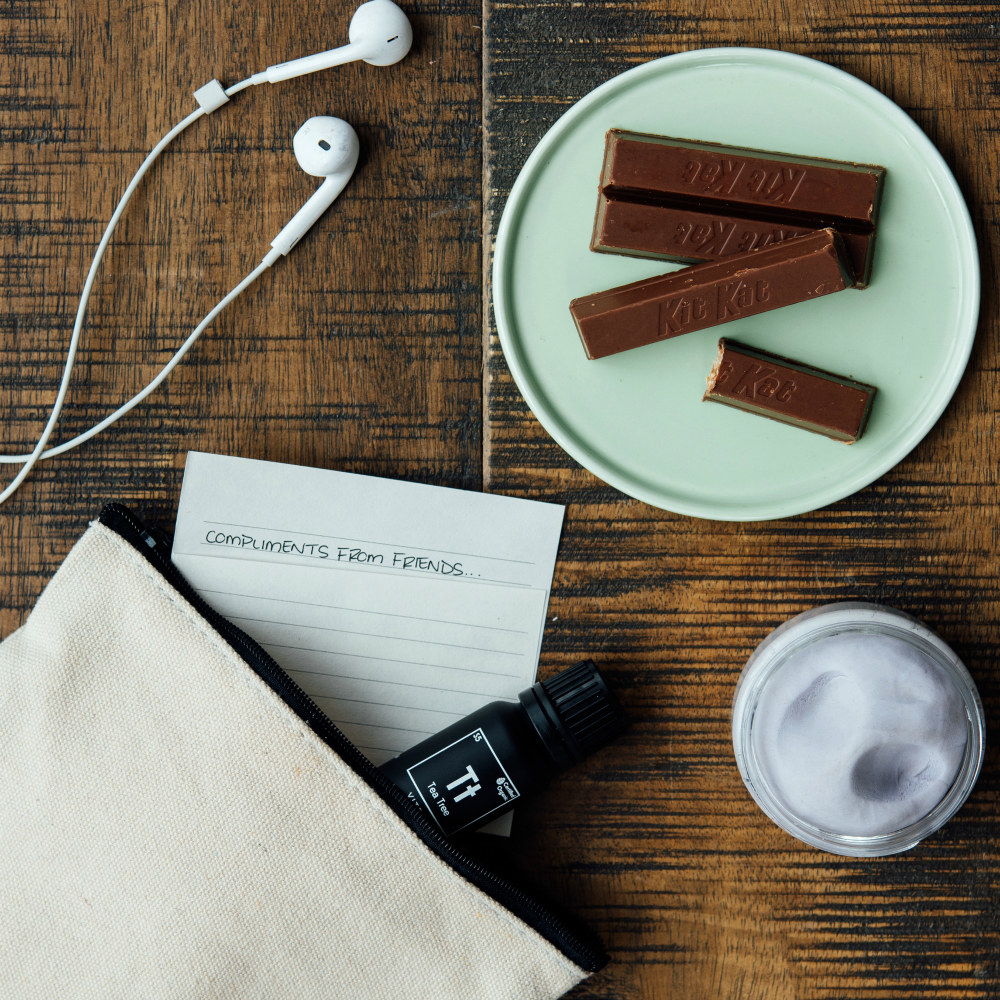 What would you put in your emergency self-care kit? Let us know in the comments!