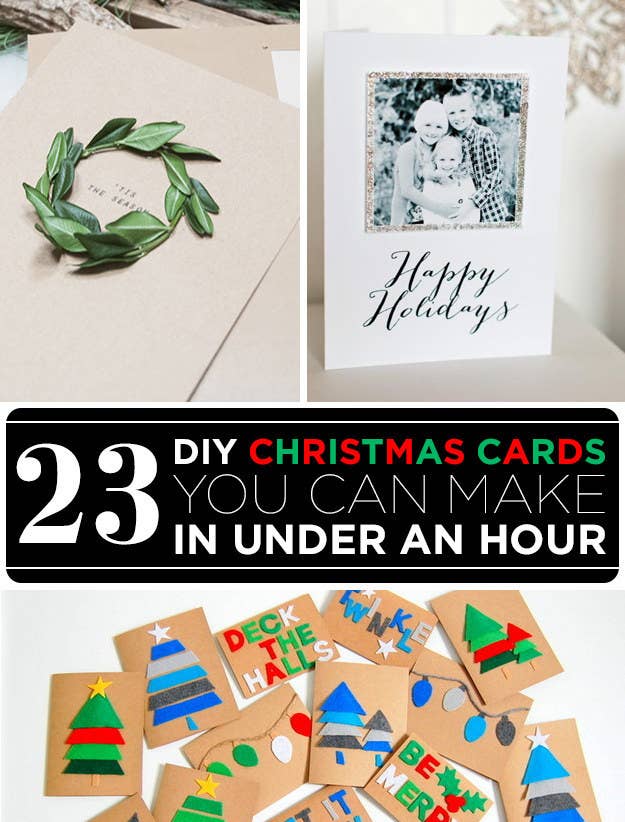 1.
These adorable "reindeer after dark" cards.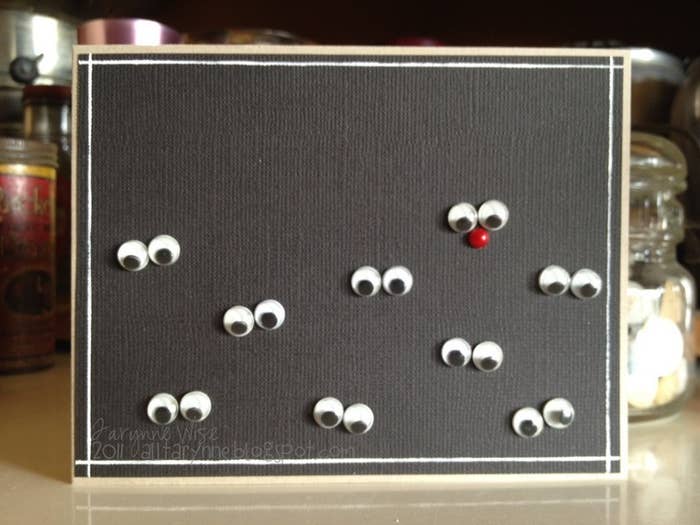 2.
These colorful felt cards.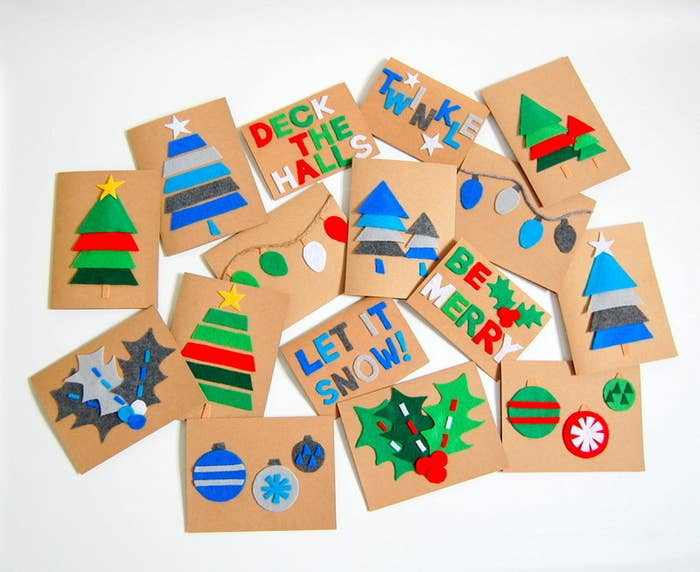 3.
These cute potato stamp snowmen cards.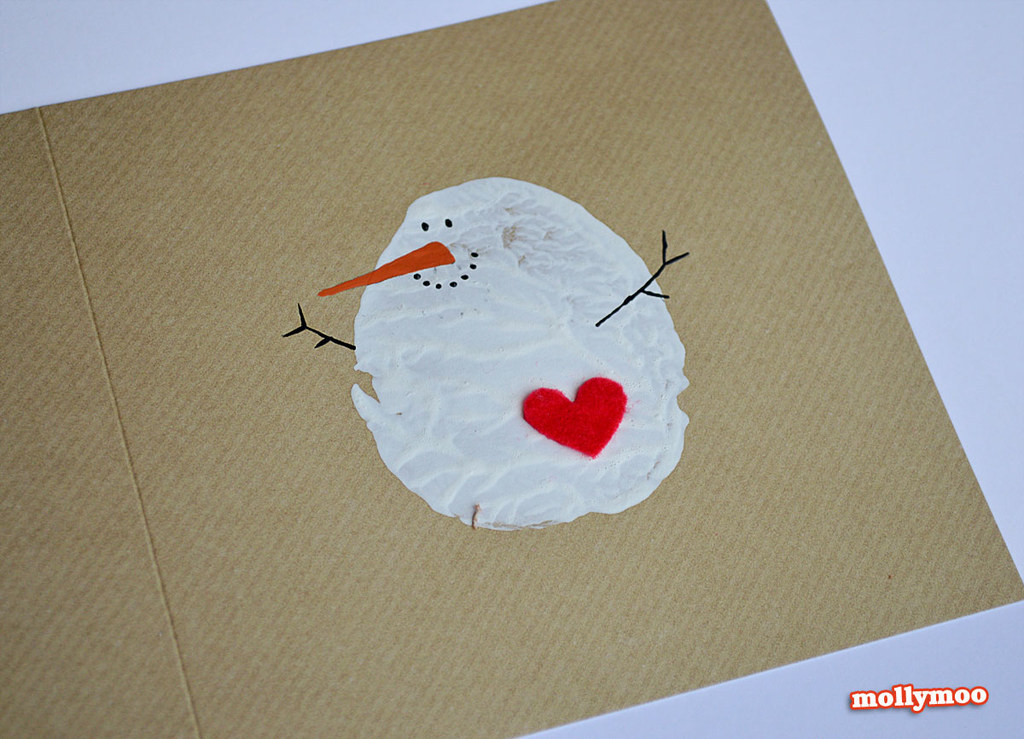 4.
These elegant and inexpensive wreath cards.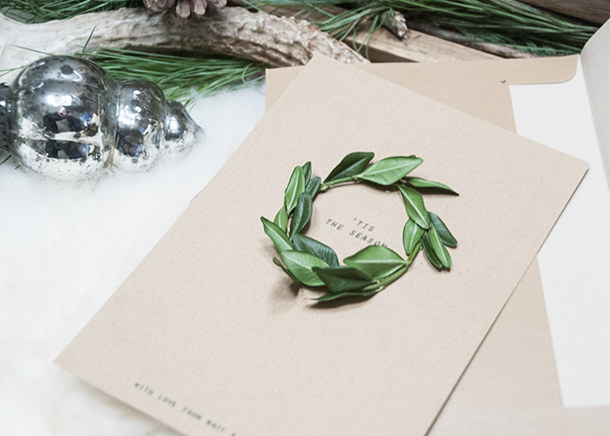 5.
These charming torn-paper Santas.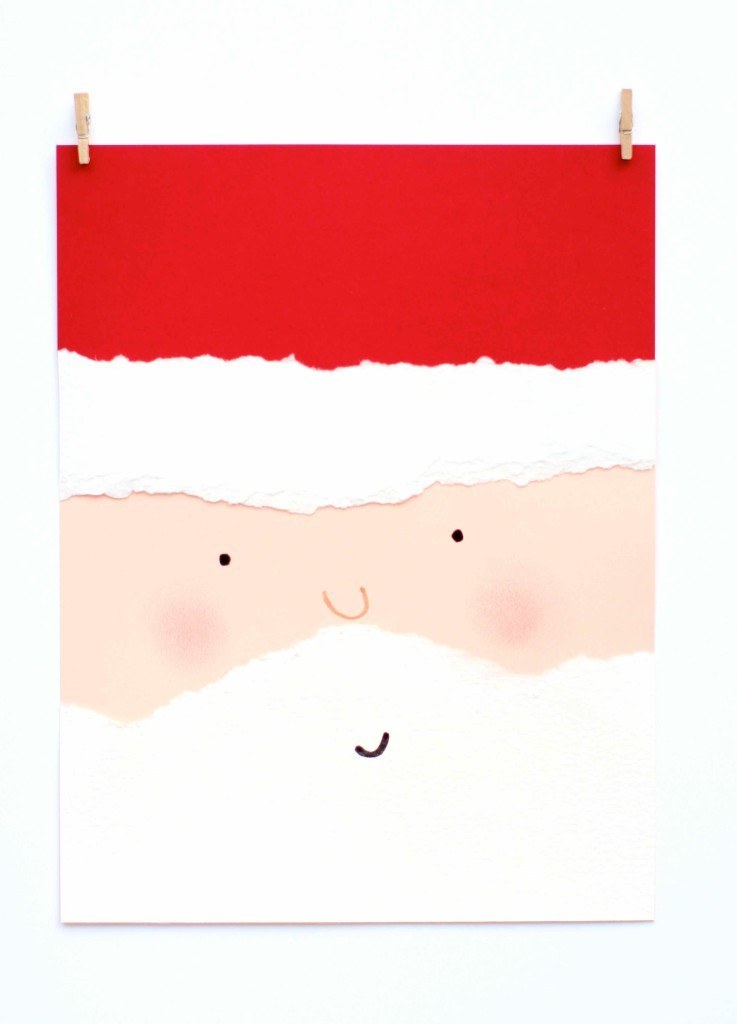 6.
These pretty paper trees.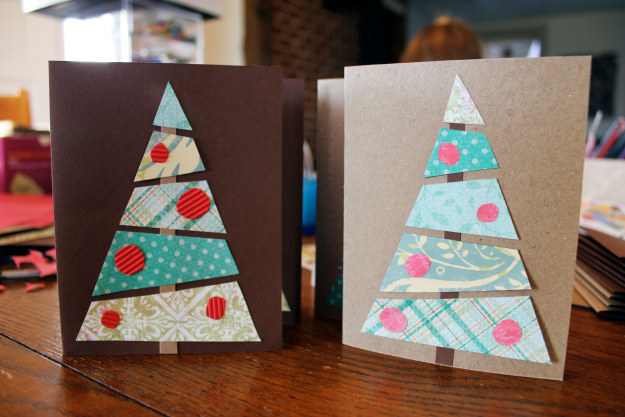 7.
These glittery tape cards.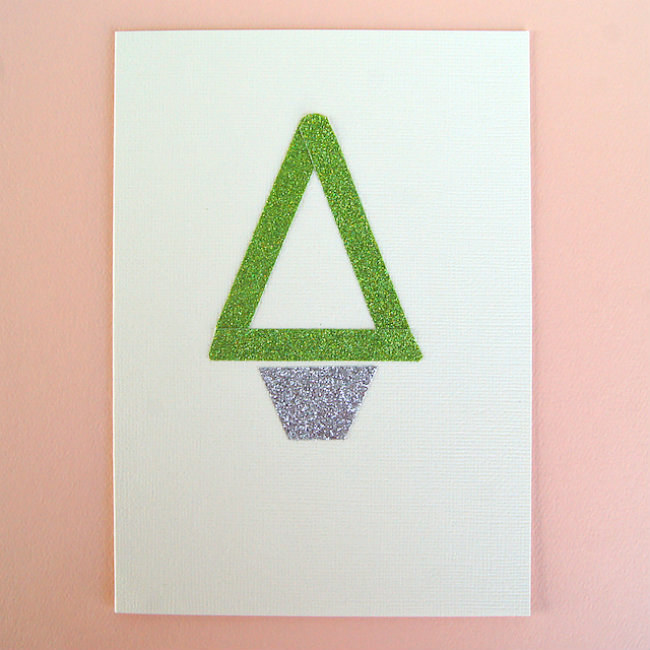 8.
These embossed beauties.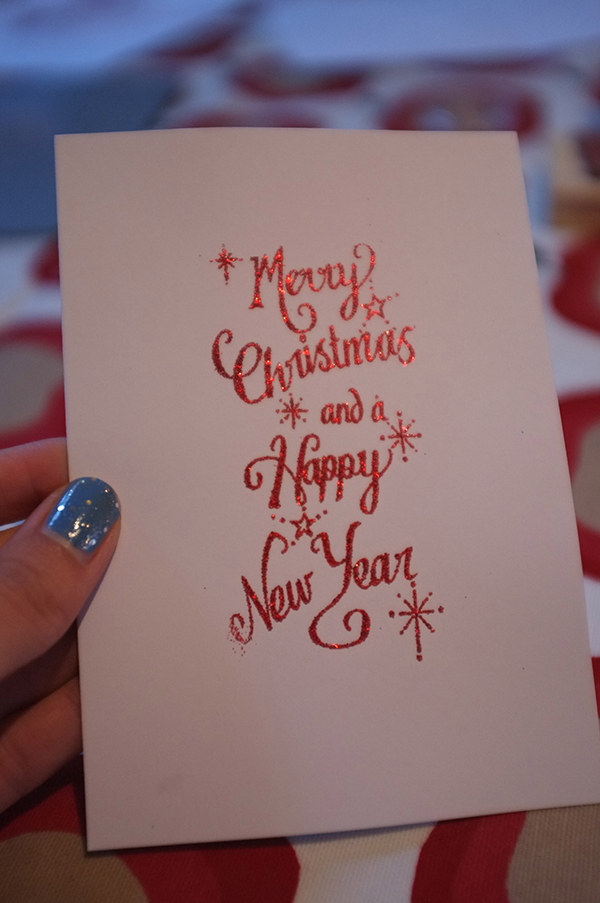 9.
These adorable washi tape tree cards.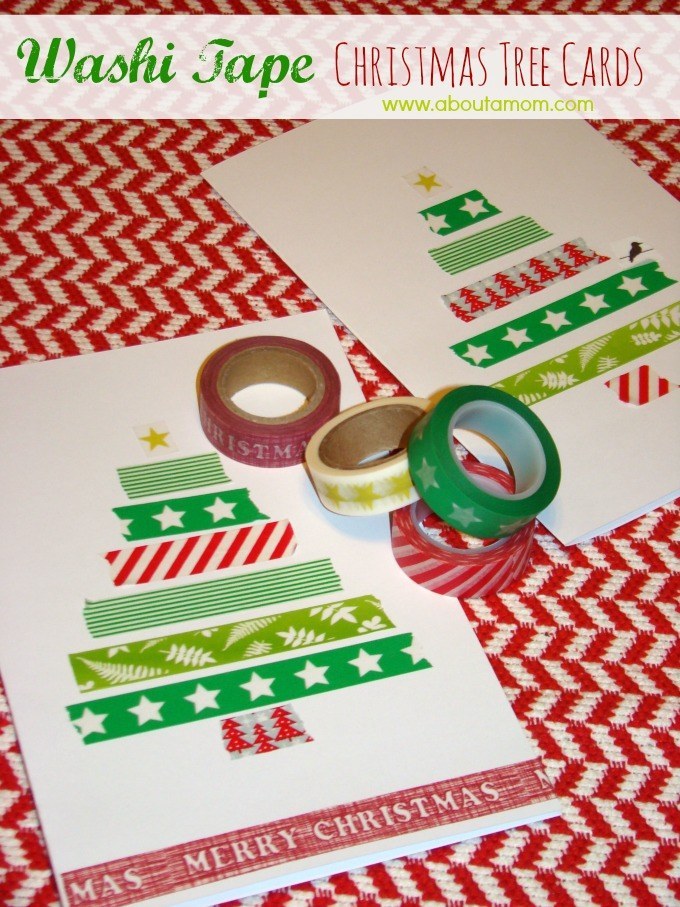 10.
These pretty printable cards.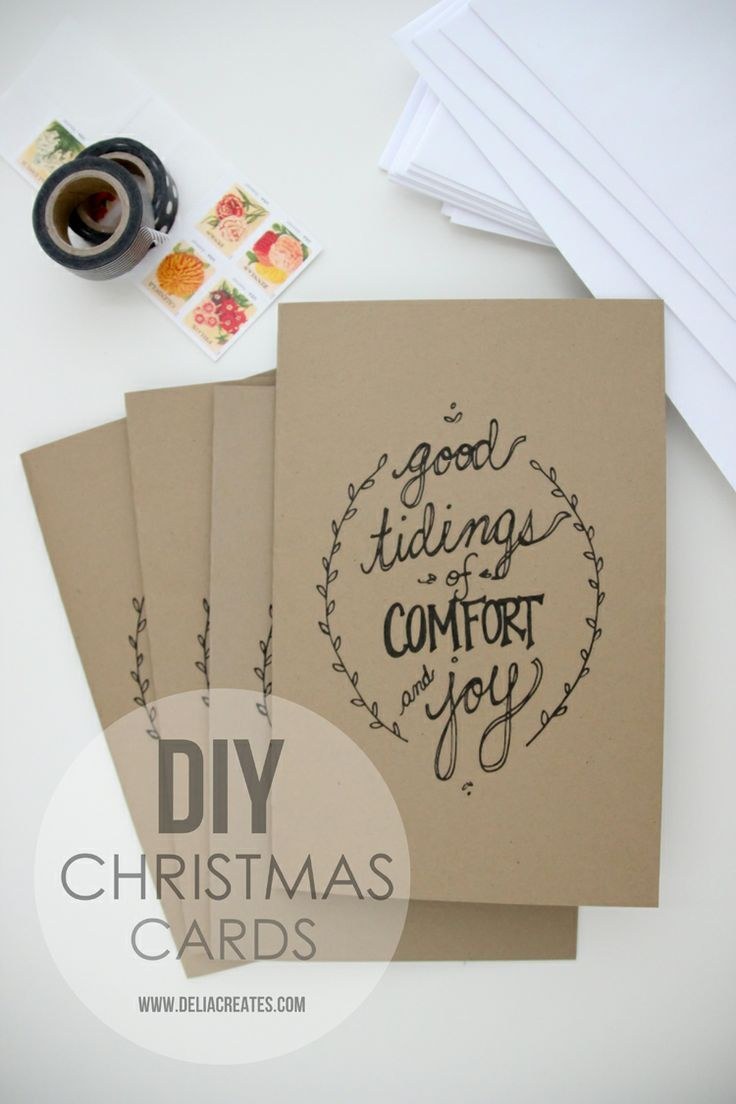 11.
This hands-on Christmas card.
12.
These printed photo cards.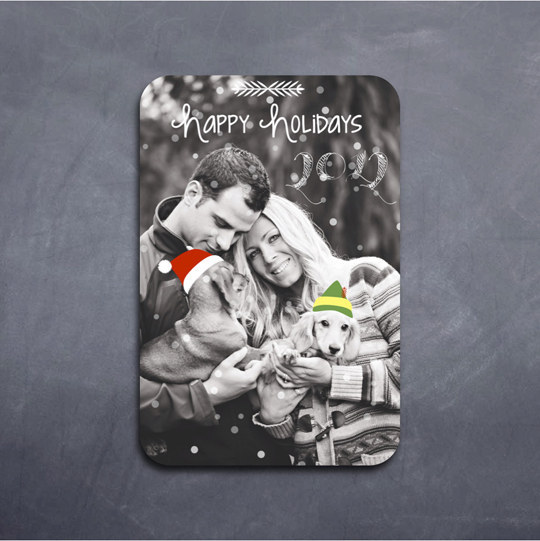 13.
These paint chip Christmas trees.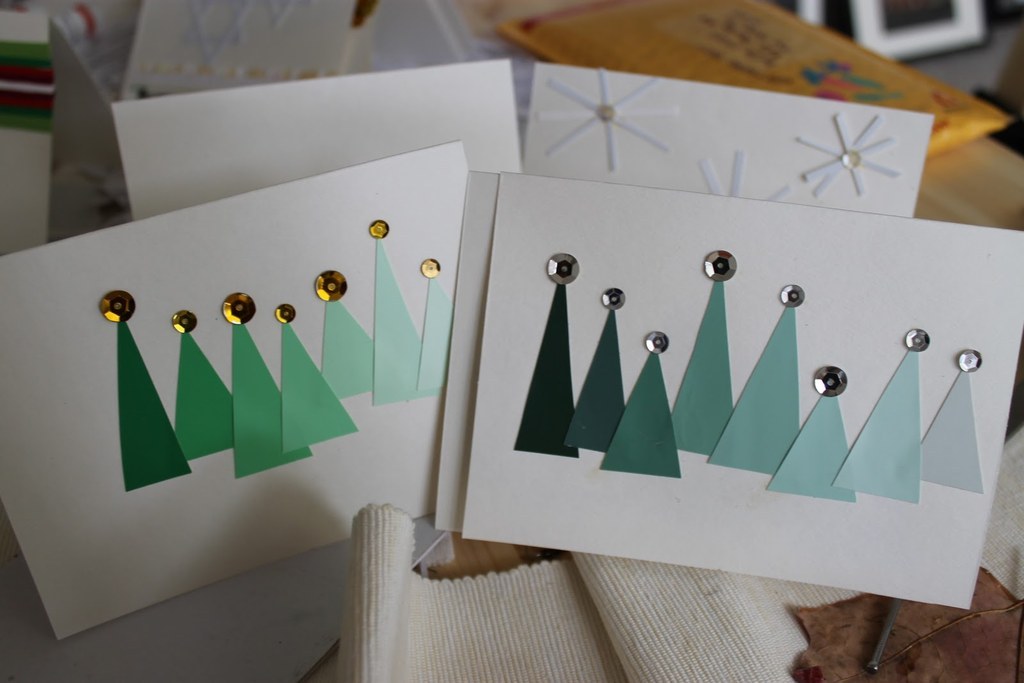 14.
Or paint chip wreaths.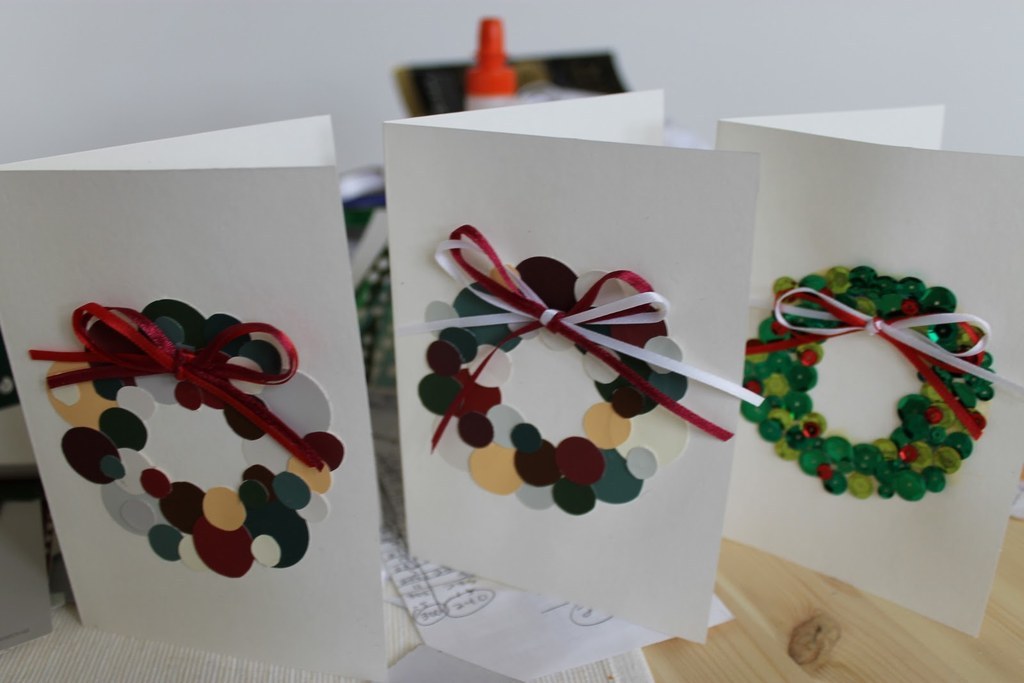 15.
These kid-friendly Santa cards.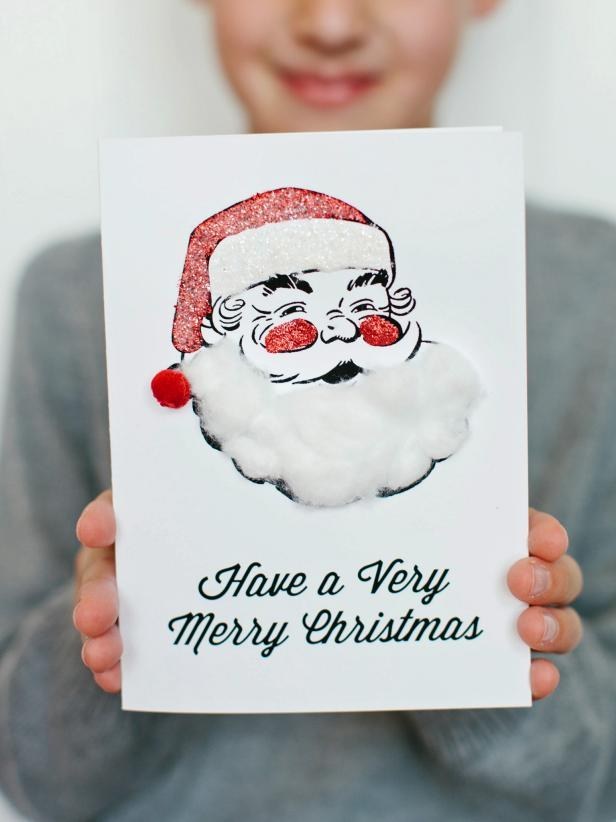 16.
These button ornament cards.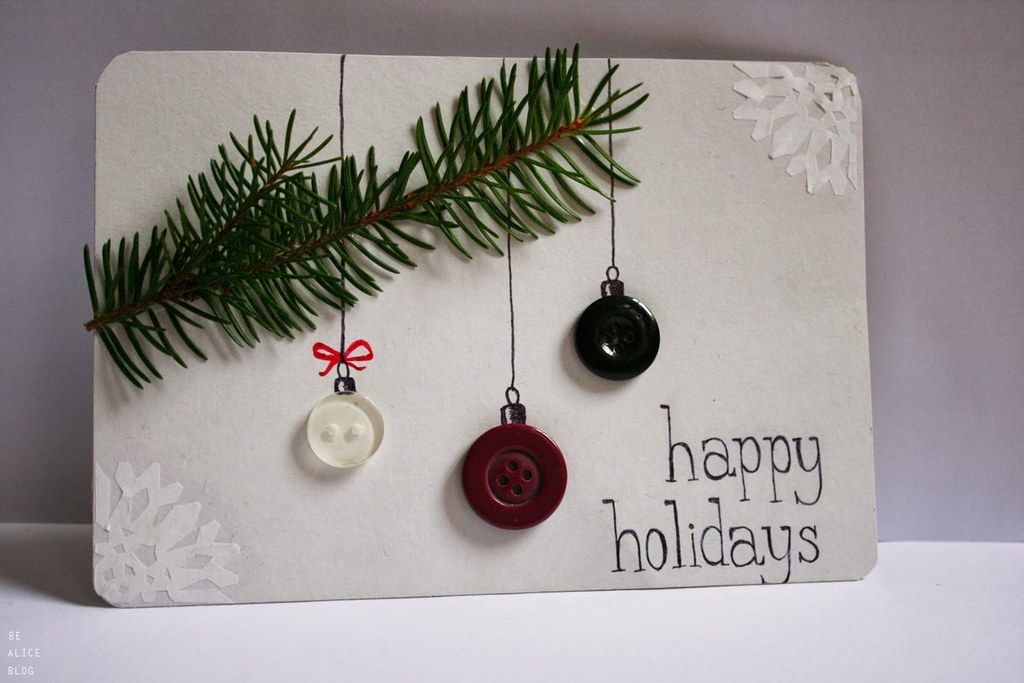 17.
These adorable owl cards.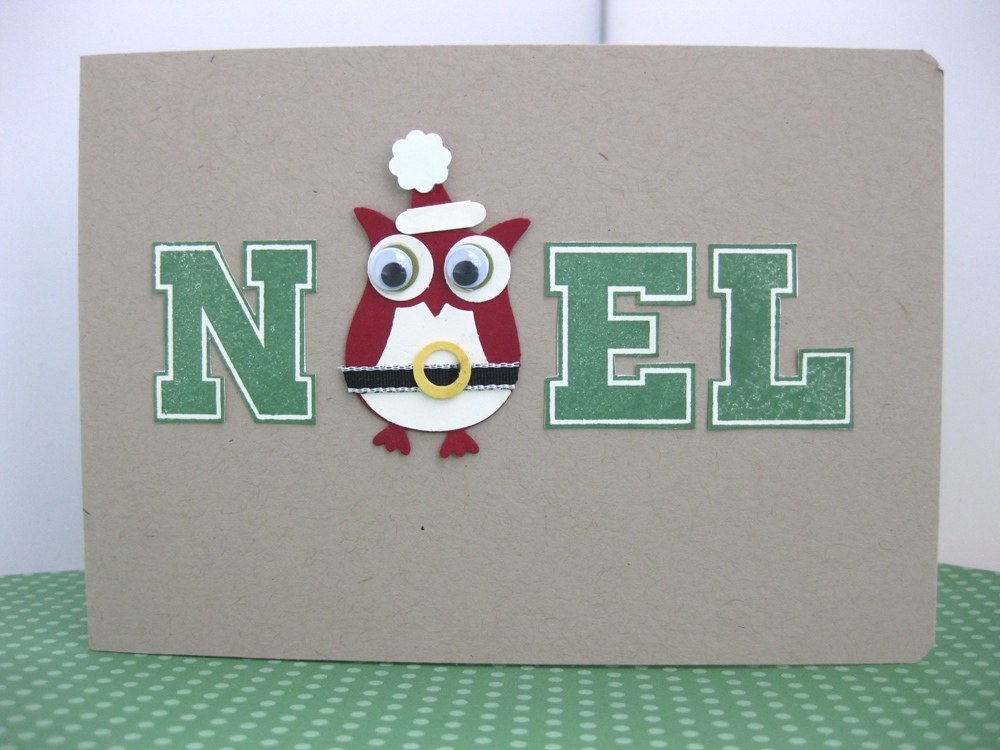 18.
These torn paper tree cards.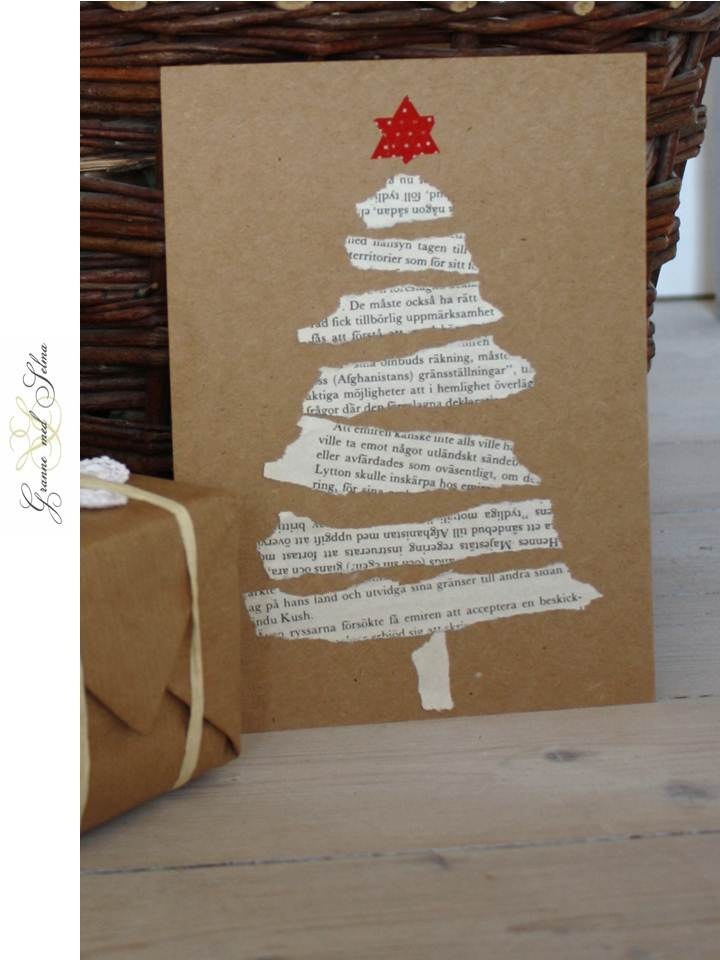 19.
These simple and pretty photo cards.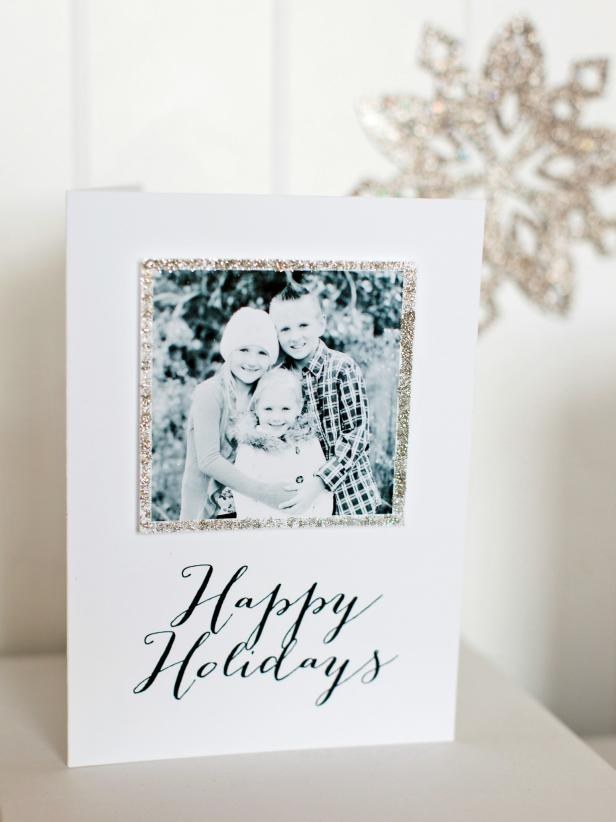 20.
These stylish ribbon tree cards.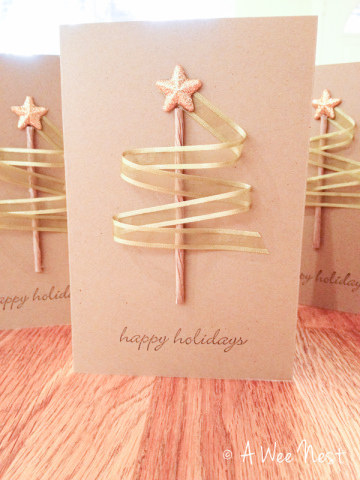 21.
This disco-glam Santa card.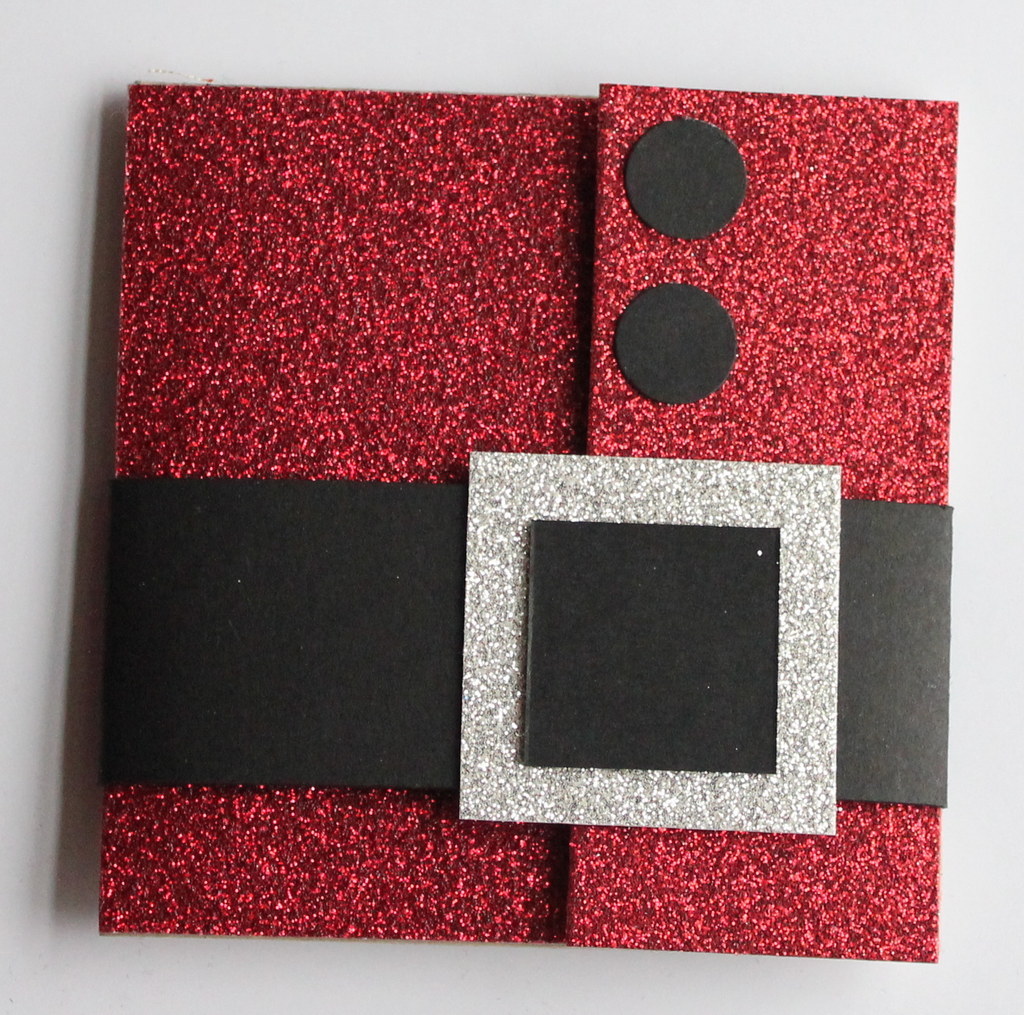 22.
These clever reindeer cards.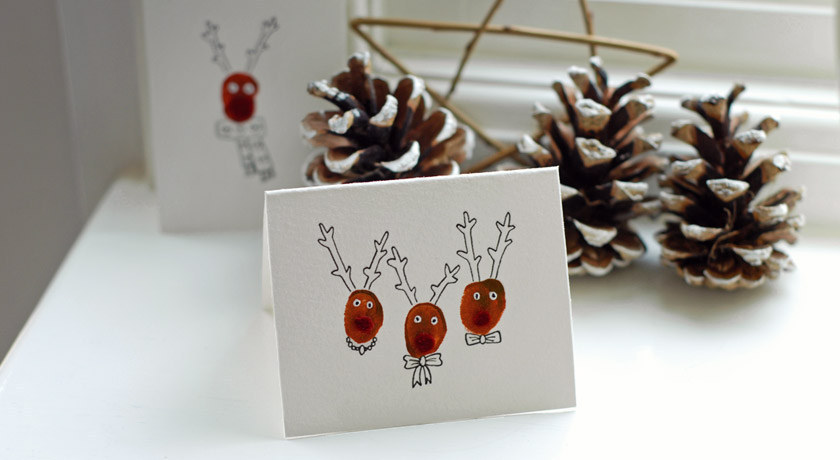 23.
These simple and festive cut-paper cards.