I'm Sorry I Made Fun Of Nick Viall For Wearing A Livestrong Bracelet
:-/
For the first time in my life, I'm watching The Bachelor.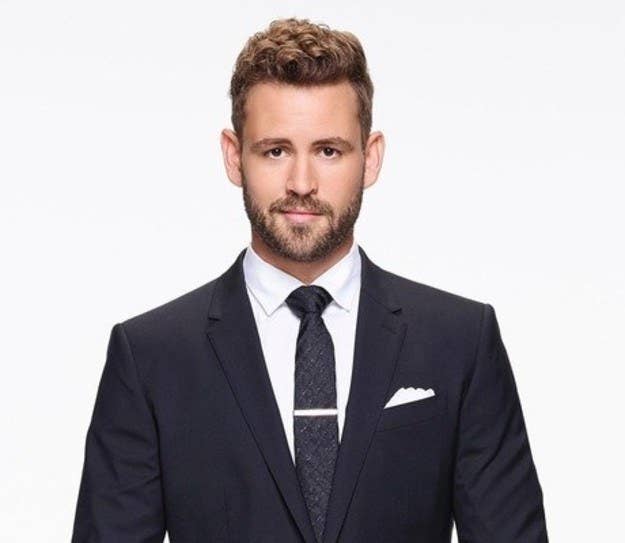 Unlike a lot of people, I actually do like Nick Viall, this season's main man. In fact, my main complaint with Nick is the fact that he wears a Livestrong bracelet, something I first noticed a few weeks ago.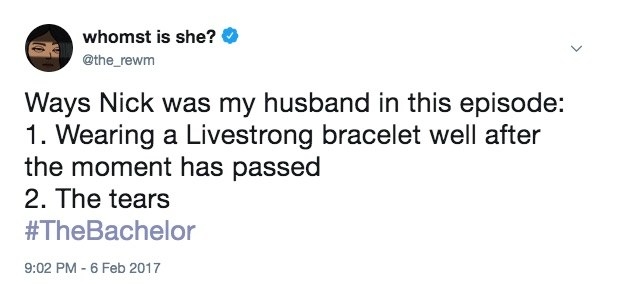 I was so confused/disgusted/charmed by this that I mentioned it in the Episode 6 recap...
"Nick has never met a short short he doesn't like. This episode, he treats our eyes to a vibrant blue pair (and a colorful patterned pair), and walks around like a drunk baby dinosaur in them, an image we will not soon scrub from the recesses of our minds. Nick is nothing if not a giver.
He also appears to be wearing a Livestrong bracelet."
(Terri wrote the entire first paragraph. I wrote the second.)
"Most WTF moment: When Corinne took Nick on a Pretty Woman-esque shopping date and then whips out her credit card to spend more than $3,000 on clothing for him. Also, seeing Nick dressed in a $3,000 outfit but still wearing his Livestrong bracelet."
(Guess which sentence I wrote!!!!)
I just found the fact that this 36-year-old man was wearing a Livestrong bracelet in the year 2017 truly baffling!!!
Well! After our recap this week, someone left this comment on the BuzzFeed Weddings Facebook page:

Anyway, it looked like I might owe Nick an apology! To find out, I went back through the Zero G episode to see if Vanessa was also wearing a yellow bracelet in that scene. And turns out...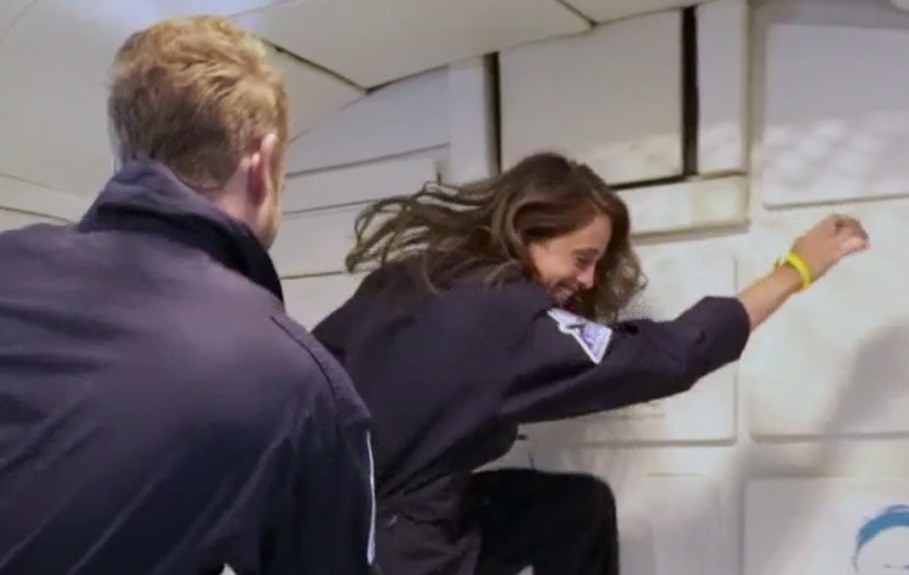 Here's a shot of our lovebirds' yellow-braceleted hands reaching for each other.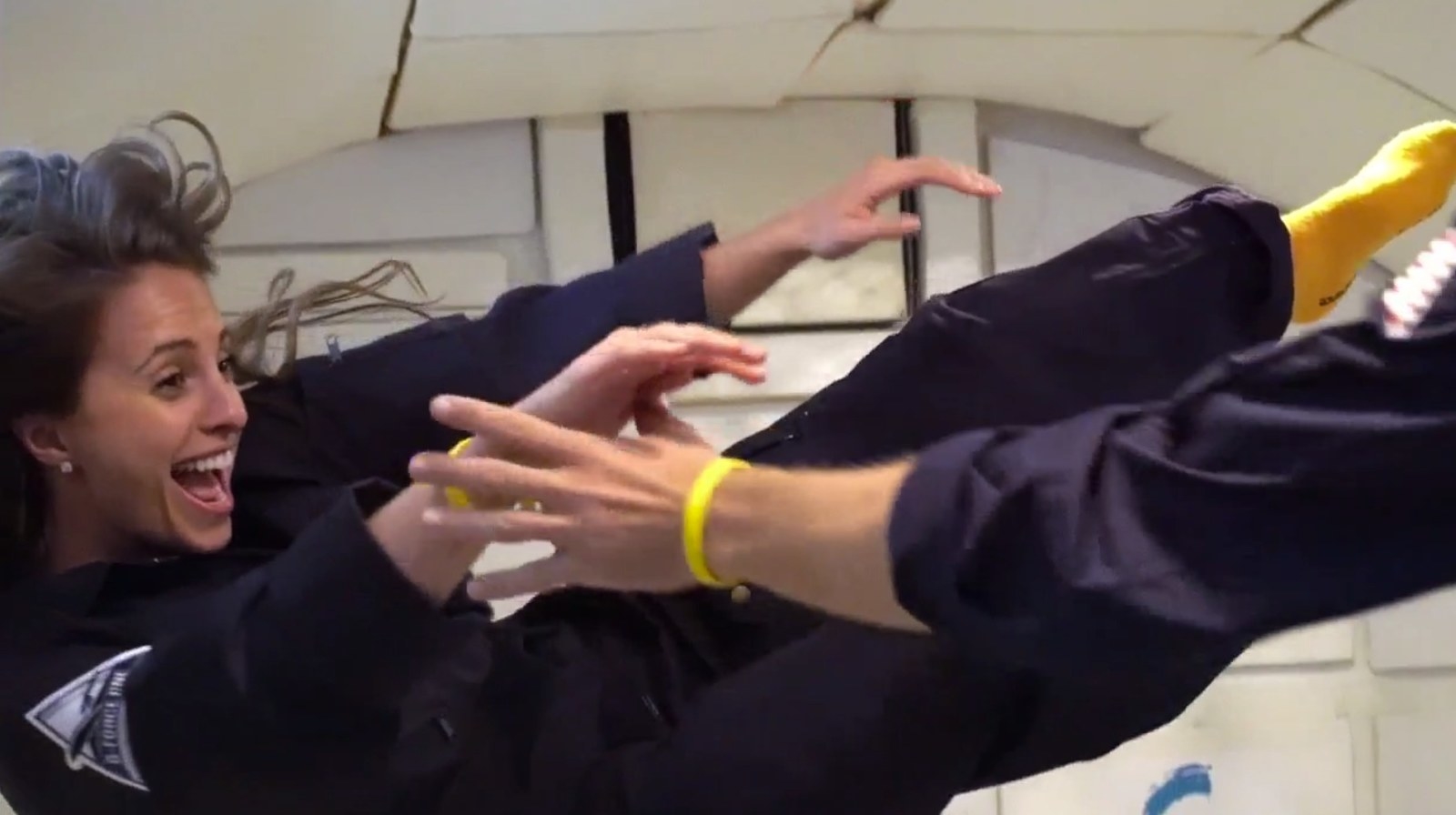 TL;DR: Nick Viall doesn't wear a Livestrong bracelet and I'm sorry for being fake news.