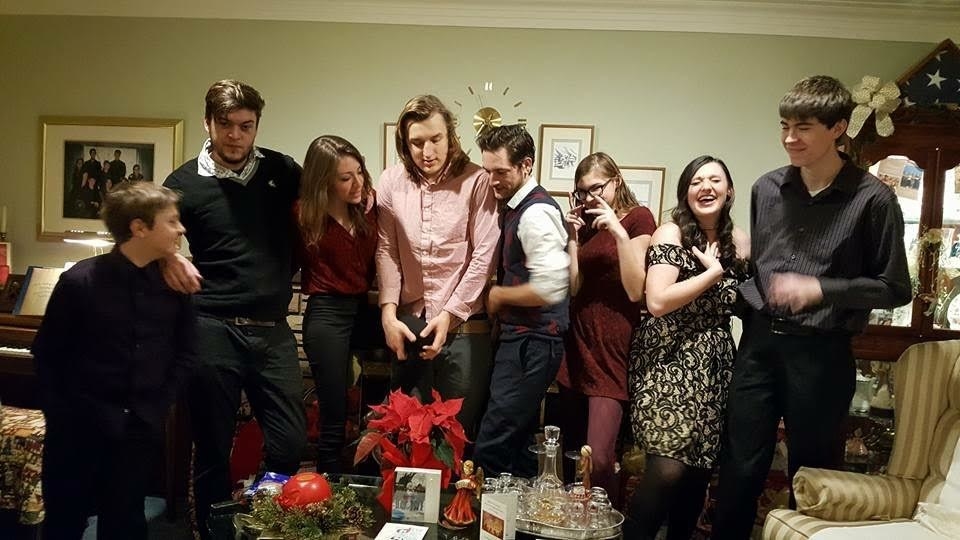 What type of dog would you be?

A chill lap dog that just wants to be cuddled

A Zeppelin (Shihtzu and Maltese Mix)

What's your favorite movie?

Any old time Disney movie where you can see the outlines of the characters

The American President, but National Treasure is a very close second

Cars 3 because Lightening McQueen is new and improved

What do you look for in a soulmate?

Someone who shares my interests, doesn't judge me, and lifts me up when I'm down

Good communication, great sense of humor, a passionate human, an intellectual, hard-working, and a big heart

A bright, optimistic human who has a zest for life, will keep me laughing, and adventure with me

Trust, attractiveness, being the opposite of me

Computer geek, pretty, they have to like me and be nice to others

If you could have dinner with anyone, dead or alive, who would it be?

I'd dine with Nick Cage so we can talk about any potential clues and existential crises

How will the world end?

How the hell am I supposed to know?

The world won't end, but mortals might by destroying themselves from the inside out. Nature is immortal.

The Auntie Anne's Pretzel monopoly is going to brainwash us all

What would you title your autobiography?

My life: All my mess ups and small accomplishments

Invest your time, in what's real

Autobiography: An Autobiography

Just a small human finding my place in a big world

What would be your dream vacation?

A small, cozy cottage near a lake

To dream without waking up screaming

Hiking through the Amazon Rainforest

Time Travel to 2012 to relive the Disney Cruise

Hershey Park, Pennsylvania

What is your worst fear?

Finding out that everyone I care about secretly hates me

Losing my family, or a member of it, to a tragic event that could have been prevented

Needles or not being enough

If you had 3 wishes, what would you wish for?

Less anxiety, more money, and never ending happiness for everyone I love

Longevity, money, be good looking forever

9 more wishes, pizza, and guap

World hunger would end, world violence would be lessened greatly, and to have eternal happiness for ones I love most

To be as cool as Paulie, to beat Paulie in Super Smash Bros, Unlimited Gnocchi

That everyone I love is happy & healthy, endless pizza, and to travel the world

1. End the stupid "world" drama. Just get along. 2. An island filled with just mattresses. 3. End animal abuse of any kind.

Eliminate alcohol, everyone immune to everything that can hurt them, become popular

What inanimate object would you wish you could eliminate from existence?

The Jeopardy game nana has...I FREAKING HATE THAT GAME

The TV show "Secret Life of the American Teenager"

If you took a Disney cruise with your whole family during the summer of 2012, what would be your favorite part?

Finding a spot where people aren't supposed to be and just chilling there with all my cousins and playing games until someone kicks us out

Spending time with family

The unlimited chicken tenders

Exploring the boat, late night chats, and playing games

Pushing the fam off the boat

Participating in an activity where you make a car out of vegetables and race other people, with a man beginning the race by shouting "let loose the produce!"

Enjoying the amenities with the people I'm closest to

If you found out you weren't Nana's favorite, what would you do?

Not really care or be surprised

Call whoever said that a liar

This question isn't feasible

Wow, if I wasn't nanas real favorite, I would probably secretly resent the family till all of eternity

I'm already not her favorite, so nothing different

Take her on Judge Judy with the 20+ emails I have from her stating I am her favorite

Continue on with my life because there's more to life than competing for the throne of "favorite grandchild"

If you were playing Trains with Nana and Max (youngest cousin, 10 years old), and Nana blocked your Train, and your were playing the blue train, what does Max keep screaming over and over?

I wouldn't know, I would tune it out

GOGOGOGOGOGO LIKE AN ARTICHOKE, WAIT WHAT?

If every summer you go camping with your entire family in Port Huron, what do you definitely not want to leave home without?

Tickets for the attached amusement park

If you were part of this family, what aspect would you be thankful for?

Thankful for how close we are and how much love there is in this family

Surrounded by people who care for you

Thankful for the endless love, inside jokes/laughs and how lucky I am to experience you all as people in my lifetime.

That no one forgets to bug me about sending my responses for this quiz

Having a group of loving individuals who have given me a supportive foundation and allow me to learn and grow.

Our versatility - Joking around, playing sports, having deep conversations

What is your favorite Spongebob episode?

The one where Patrick and Spongebob compete to be Squidward's best friend (Naughty Nautical Neighbors)

The one with the illuminati fezes....or the errands episode.

The one where its sea creatures vs. land creatures and the sea creatures go up on the island

The one where Patrick finds this coupon and goes to spend it on ice cream for Spongebob, thinks everyone is trying to steal it, aand falls down a hole into the ice cream shop to find out the coupon is expired.
This post was created by a member of BuzzFeed Community, where anyone can post awesome lists and creations.
Learn more
or
post your buzz!