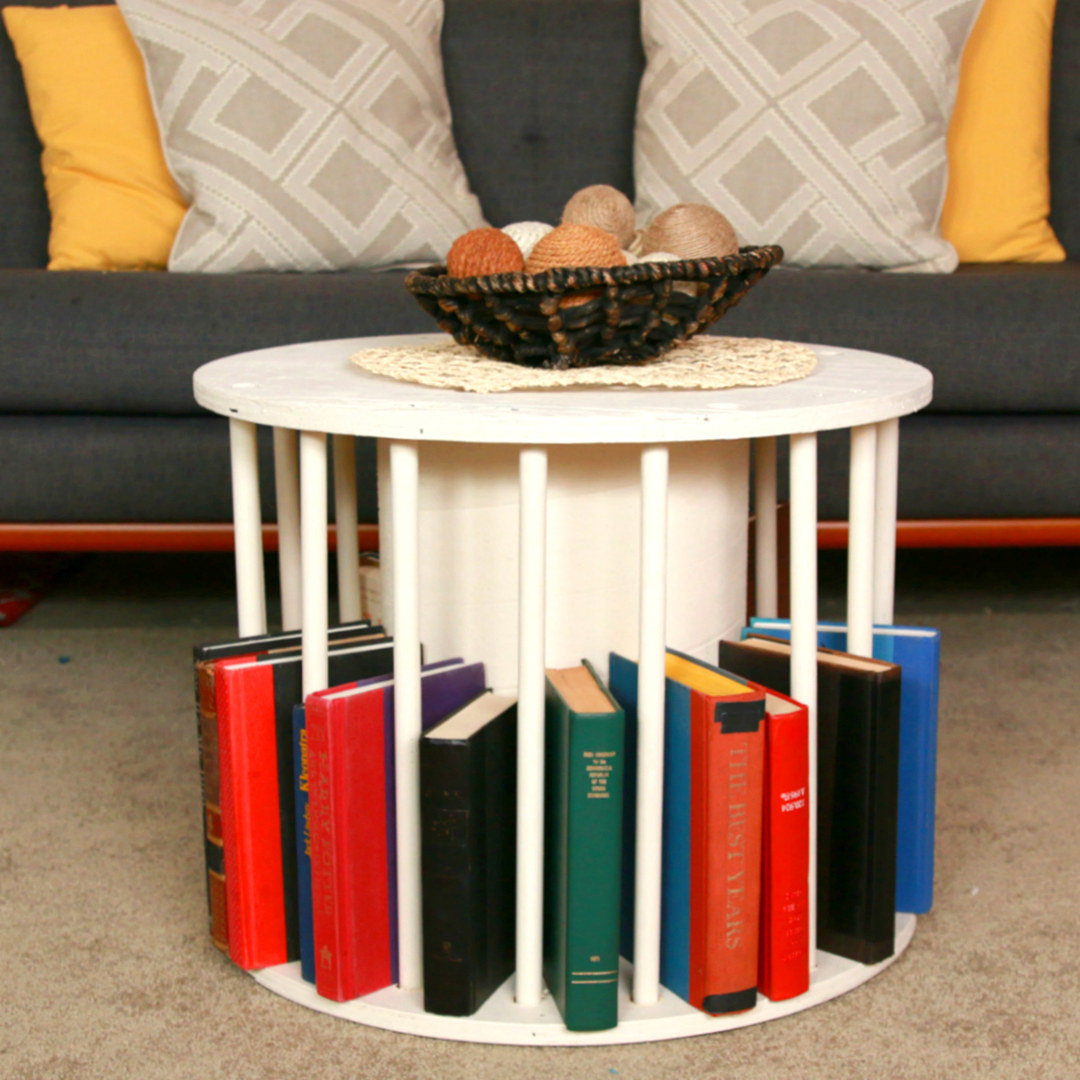 SUPPLIES
Cable spool
24 wooden dowels
Drill
Wood glue
INSTRUCTIONS
1. Paint cable spool and wooden dowels white.
2. Once the paint is dry, drill a hole through the bottom surface of cable spool.
3. Place wooden dowel through hole and mark where the opposite end will be drilled.
4. Drill a hole halfway in the opposite end of dowel.
5. Place wood glue in the hole that was drilled halfway.
6. Securely place the wooden dowel into the second hole.
7. Repeat process all around cable spool
Looks like there are no comments yet.
Be the first to comment!