We hope you love the products we recommend! Just so you know, BuzzFeed may collect a share of sales from the links on this page. Oh, and FYI — prices are accurate and items in stock as of time of publication.
Show of hands: Who here likes to floss?!
While the fact remains that I'd rather have self-cleaning teeth, skin, and hair, the Waterpik Aquarius Water Flosser has swiftly made flossing the easiest part of my bedtime process.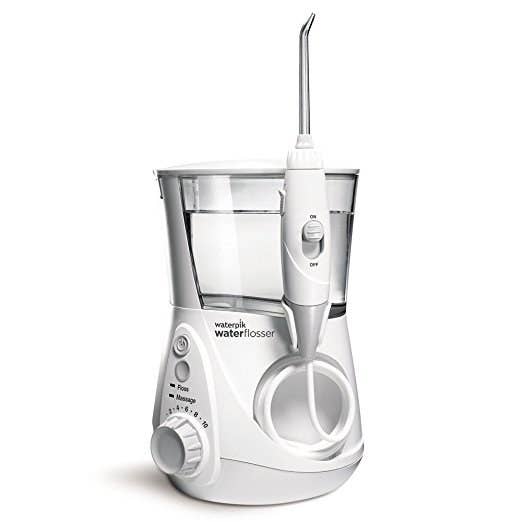 And the Water Flosser did, in fact, do just that: It shoots a stream of water along the gumline and through the gap between teeth and gums, removing any excess food or plaque that a string of floss would normally target.
That said, it's an Amazon best-seller, and with almost 6,500 five-star reviews, this thing seriously has a fan base.
Since I've gotten the Water Flosser, I've used traditional floss here and there, to get the reeeeaaalllllly stubborn plaque out. But for my day-to-day I will certainly be choosing this baby.
This product was provided to BuzzFeed free of charge but we were not obligated to positively review it. Some reviews have been edited for length and/or clarity.