We hope you love the products we recommend! All of them were independently selected by our editors. Some may have been sent as samples, but all opinions and reviews are our own. Just so you know, BuzzFeed may collect a share of sales or other compensation from the links on this page if you decide to shop from them. Oh, and FYI — prices are accurate and items in stock as of time of publication.
My feet are extremely blister-prone. Unfortunately I am also a person who loves hiking, backpacking, or literally just walking all day more than...anything? Luckily, I discovered Injinji toe socks, which keep my feet safe and happy like no other socks can.
Injinji makes many styles of toe sock (there are more than you'd think!), but all of them are designed with blister-prevention, sweat-wicking, and toe freedom in mind, making them the ultimate companion for long hikes, runs, or any other athletic activity, really.
And because I thought I was just going to try them out for a few days but ended up ditching my normal hiking socks altogether, I unexpectedly wore these for uhhhh...five days straight. And guess what? They weren't even that stinky at the end of the trip! Wool really is a miraculous material. Thanks, sheep!
After that trip, I knew that it was Injinji or bust for me when it came to hiking socks, so I asked for more for Christmas and lo and behold I was gifted their Midweight Crew socks ($16+ from Amazon). The thickness is that of a light hiking sock, providing a little more squish and support than the liners, but not near as bulky as a traditional hiking sock.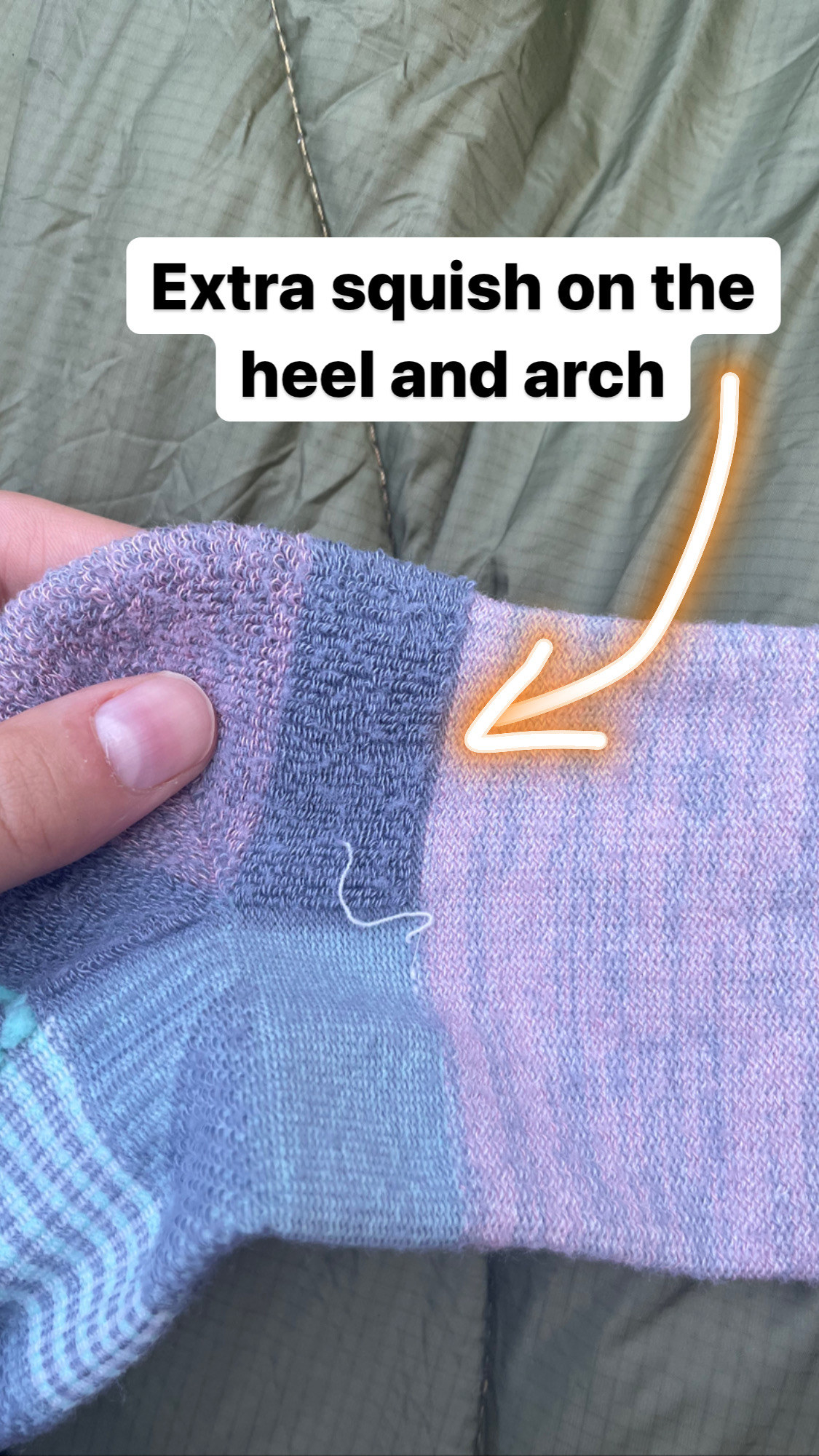 The Injinji Midweight Crew socks *sheds a single tear* are my perfect hiking socks. Paired with my trusty Altra Lone Peak 5 trail runners, my feet can go and go and go for easily over 12 miles a day with no blistering or friction.
I bought the Injinjis for the blister prevention, but I've fully committed to them because they allow your toes to keep their natural, full range of motion, which is critical for both comfort and for getting though more difficult parts of trail.
Rock scrambling, hiking over roots, and navigating other obstacles are all a lot easier when you can grip with your toes to help find your balance — something normal socks can prevent you from doing. This positive effect is *extra* noticible when you pair Injinjis with a shoe or boot with a wide toe box, like any pair of Altras.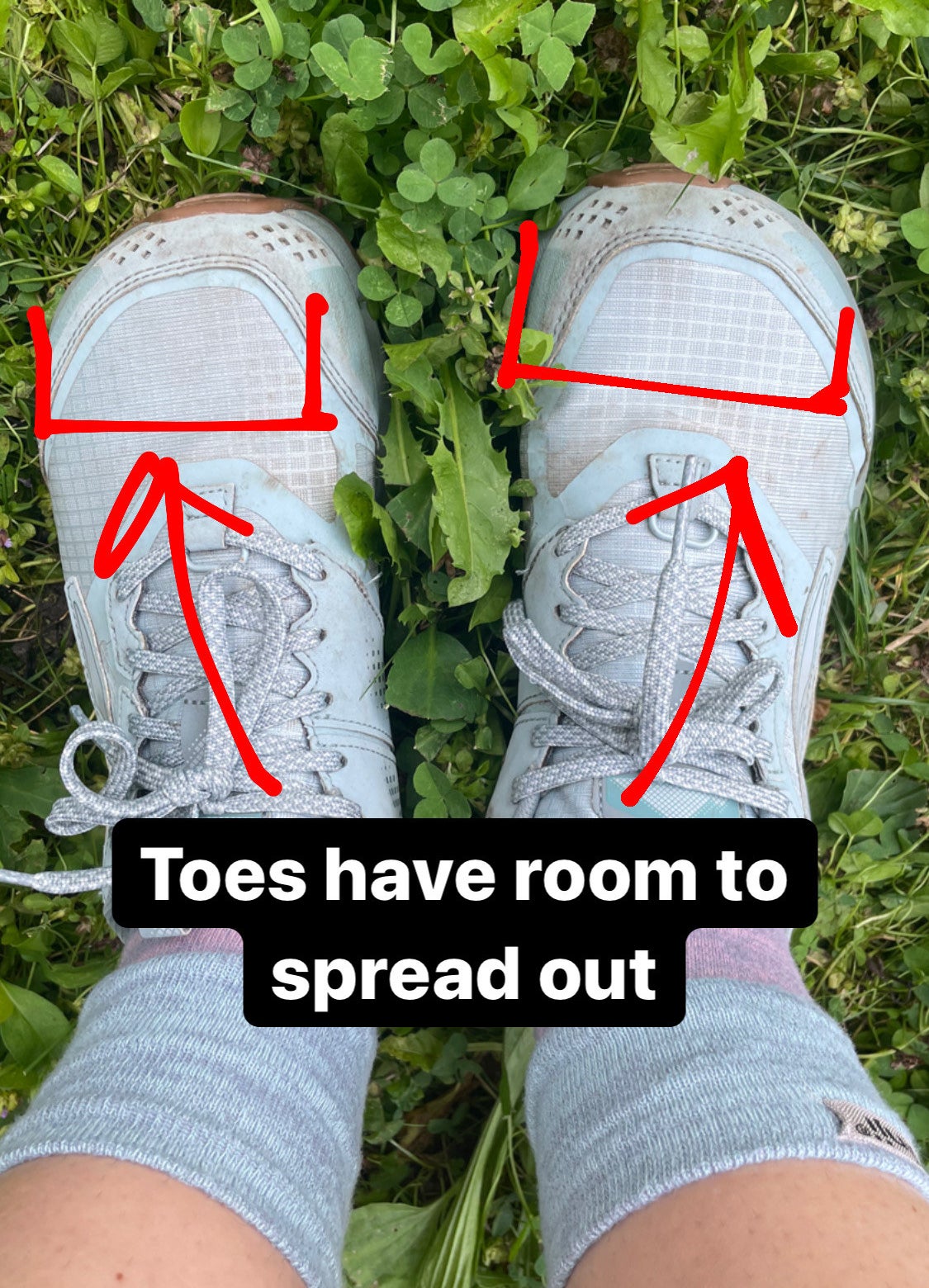 Another unforeseen positive consequence? You can slide into your camp shoes with toe straps while still wearing your socks! This isn't as important in the summer, but on early spring or fall trips when you want to keep your toes warm but you can't wear your hiking shoes for one more second, the Injinjis come in clutch.
And rest assured I'm not the only one who loves Injinji socks of all kinds. Reviewers echo my love for their moisture-wicking, blister prevention, and all-around excellence.
I could talk about these socks for hours, but alas, I think that's enough posting pictures of my feet online for today. Get the NuWool Liners for $13 from Amazon or REI (available in sizes S–XL) and the Midweight Crew Socks from Amazon in "women's" sizes for $16+ and in "men's" sizes for $13.22+. You can also browse all of Injinji's options on Amazon or at REI.