We hope you love the products we recommend! All of them were independently selected by our editors. Some may have been sent as samples, but all opinions and reviews are our own. Just so you know, BuzzFeed may collect a share of sales or other compensation from the links on this page if you decide to shop from them. Oh, and FYI — prices are accurate and items in stock as of time of publication.
Here are some of the best tips, tricks, and jaw-dropping photos they sent over:
1.
Customizing a gown that you find in a bridal boutique is definitely an option. If you've watched Say Yes to the Dress for more than five seconds, you know. You can also get a dress from a bridal shop and take it to a trusted tailor/seamstress for custom work.
2.
Etsy is where it's at! There are so many incredible sellers with designs that are already extremely unique but can be further customized so you get exactly what you want.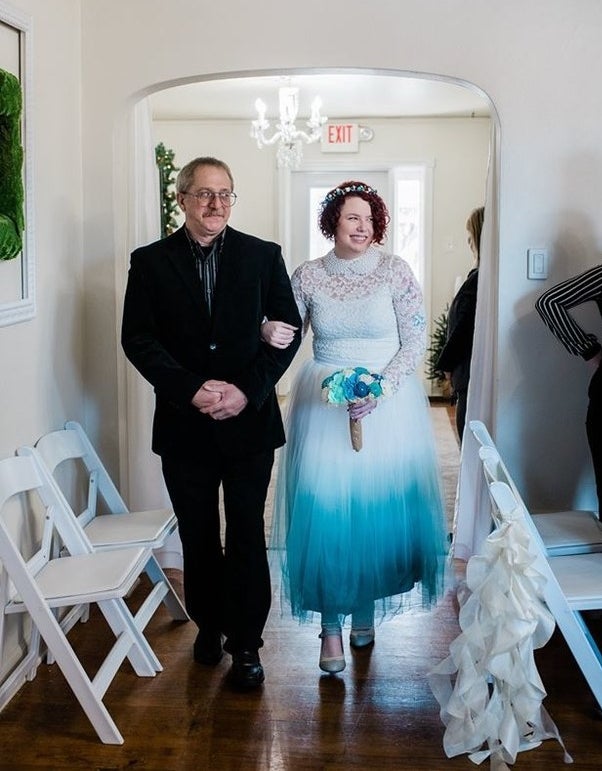 People also love shopping for wedding dresses on Etsy because everything can be customized to your body before it even ships out — and usually at a much better price than buying a piece somewhere *then* taking it to get fitted.
3.
ModCloth, ASOS, Anthropologie, Torrid, and Nordstrom are all amazing retailers to look at if you're looking for a wearable, cute look at a nice price. They also have a quick shipping time that's usually just not possible at a bridal store or Etsy.
4.
Shopping the bridesmaid dress section of any bridal boutique can result in finding some absolute gems at a fraction of the cost of a "wedding dress." Ummm any dress you wear at your wedding is a wedding dress, and if it happens to be a tenth of the price *and* unique...yes please.
5.
When in doubt, DIY! Dip-dye, alter, and sew your heart out. If you know exactly what you want and are confident you have the skills to make it — go for it!
6.
Wearing a nontraditional look is an awesome way to nod to your heritage while staying true to your own sense of style, like this tea-length Pakistani-meets-Texan dress and this unicorn look worn during the bride's Mehendi ceremony.
7.
If a pop of color is what's in your heart, rock it! You need no other reason than "my spouse-to-be and I like green." What you say goes.
8.
Don't forget the accessories! These dresses would have been incredible and unique on their own, but the white Dr. Martens and Misfits logo shoes (!!!!) absolutely make the looks, imo.
9.
If you have a friend or family member who sews or designs clothes, asking them to make a dress for you from scratch can be incredibly meaningful — not to mention STUNNING.
10.
Themed weddings are the ultimate reason to flex when it comes to dress choice. If you want your day to be a *literal* fairytale, let your dress reflect that! I'm sure it'd be a local designer's dream to make, too.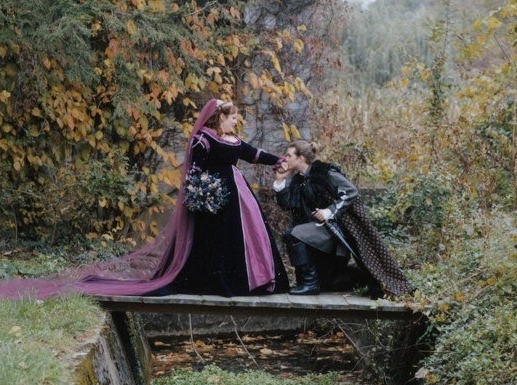 11.
Consider wearing something you already have! Especially if you're eloping or just decided over breakfast to head to the courthouse that day, chances are you already have something you love that's perfect for the occasion.
12.
But above all, make sure what you wear represents YOU! Whether it's donning a bold color, designing something from scratch, or coming up with a unique take on a traditional dress from your heritage, wearing something that brings you joy is what it's all about.
Have fun coming up with your wedding looks, everyone! Want to show off your own alternative dress? Drop pics in the comments below!