This Tool Is Perfect For Dogs Who Hate To Have Their Nails Trimmed
Are your dog's nails a little *ruff* around the edges? There's a solution!
We hope you love the products we recommend! All of them were independently selected by our editors. Just so you know, BuzzFeed may collect a share of sales or other compensation from the links on this page if you decide to shop from them. Oh, and FYI — prices are accurate and items in stock as of time of publication.
We all know that dogs are the best thing about planet Earth, and being a dog owner is a constant, unmatched joy — that is, until you have to trim their nails...
Enter the Dremel 7300 pet nail grooming tool ($30) — or more simply — the perfect solution to all your dog nail woes. Dog days are over, baby!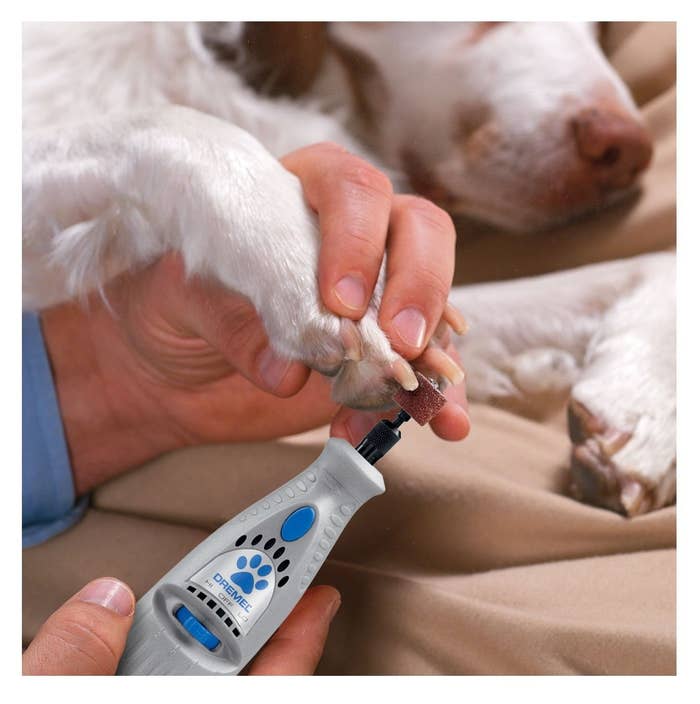 People love what this tool does for their pup's health and their own peace of mind sooo much that out of over 4,000 people who reviewed it, 81% were four or five stars!
These before-and-afters are a ~doggone~ miracle. Dixie, pictured below, is a flawless icon slaying the game with perfectly groomed paws.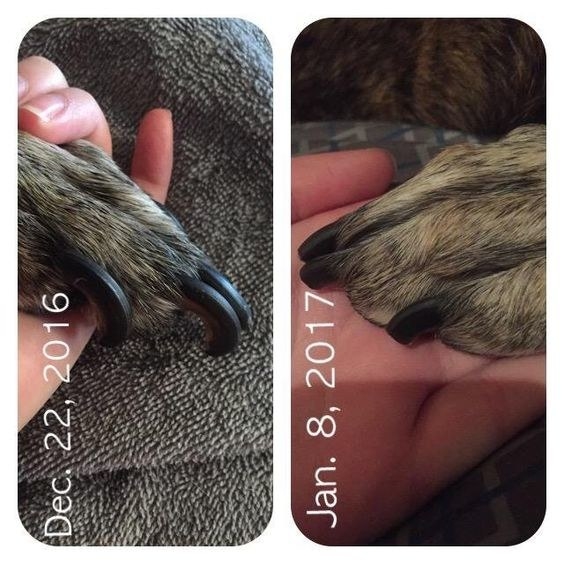 Owners find that their beloved pets are much calmer around the Dremel than they are during a traditional clipping, especially when treats are involved! It also leaves a smooth finish, as opposed to the splintering that can come with normal clippers — which simply will not do!
Gaze upon this calm legend, handling trim time like the champion she is, and looking fly to boot!
Treat your dog AND yourself to the stress-free Dremel way. And don't forget to show of those lil' paws to anyone and everyone you pass on walks!
Looking for the perfect gift for any occasion? Check out all of BuzzFeed's gift guides!