If you watched Emily in Paris, chances are you have some opinions on her style. Whether it's positive or negative, you have to admit there is something to be said about her bold outfits.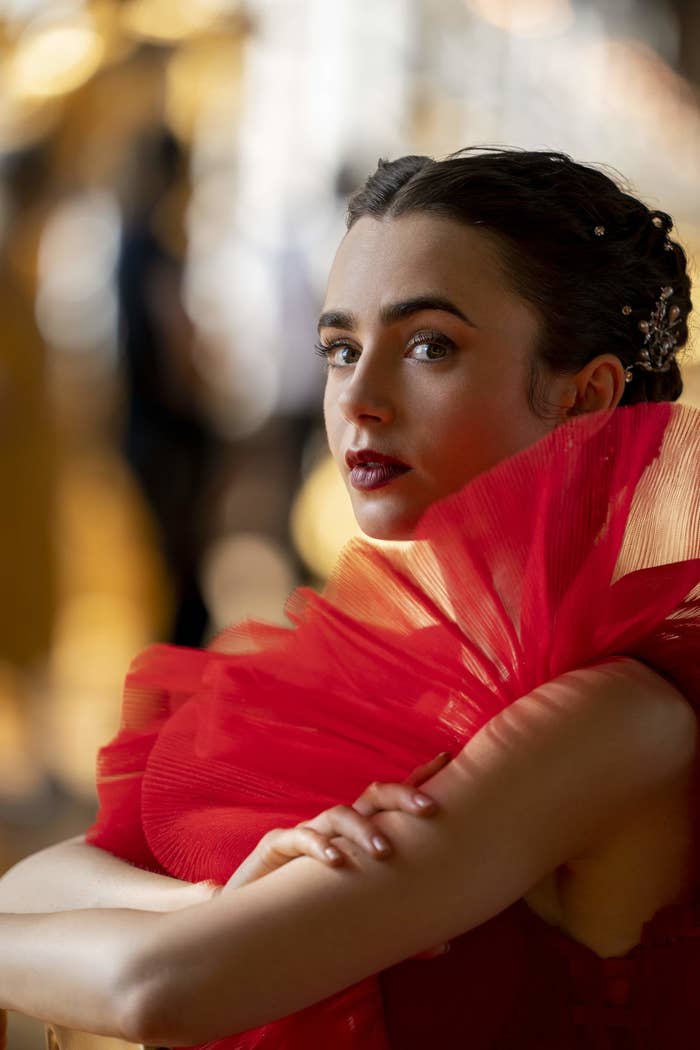 With the second season coming out this week, I thought it would be fun to dive into some of my favorite outfits from all the characters on the show (because, let's be real, they all have their own unique style).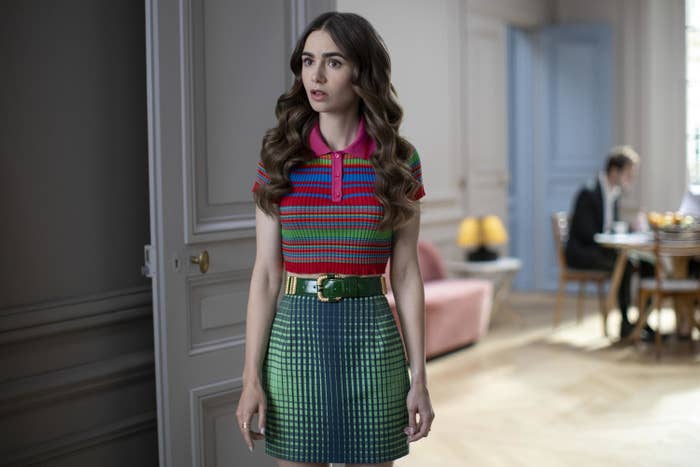 Suffice to say, whether you love it or hate it, the show definitely brings some fashion choices to discuss. Ahead, here are the best outfits from the second season of Emily in Paris!
Warning: Light spoilers ahead!
1.
The black and white band jacket, loose black trousers with gold buttons, chic black bag, and black boots that Camille wore to lunch with Sylvie and Emily. TBH, it's a true showstopper, and we can all admit that we would *actually* love to wear it.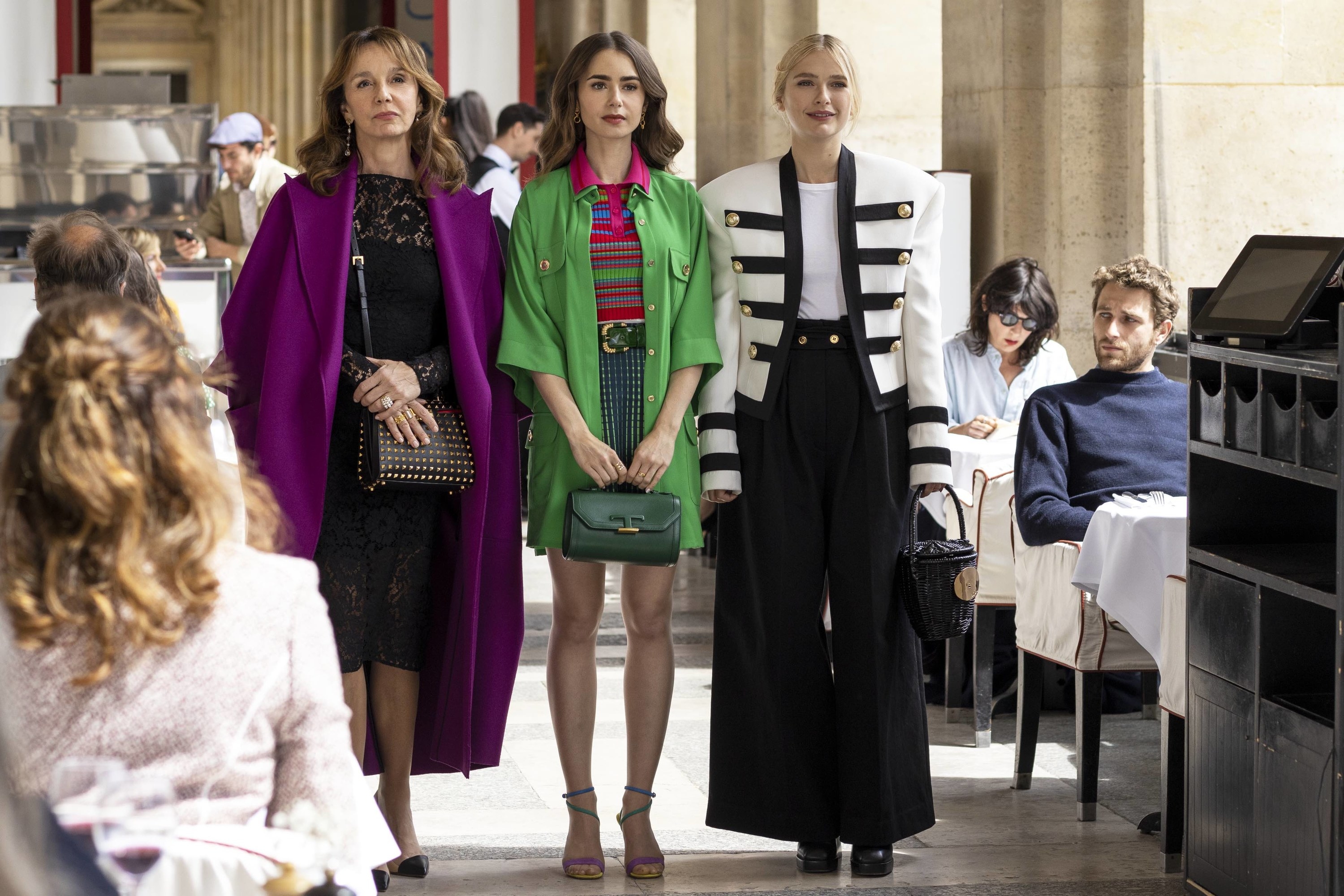 2.
This multi-patterned ensemble with a black and white hat, colorful beaded bag, and nude heels that Emily wore while exploring the streets of St. Tropez.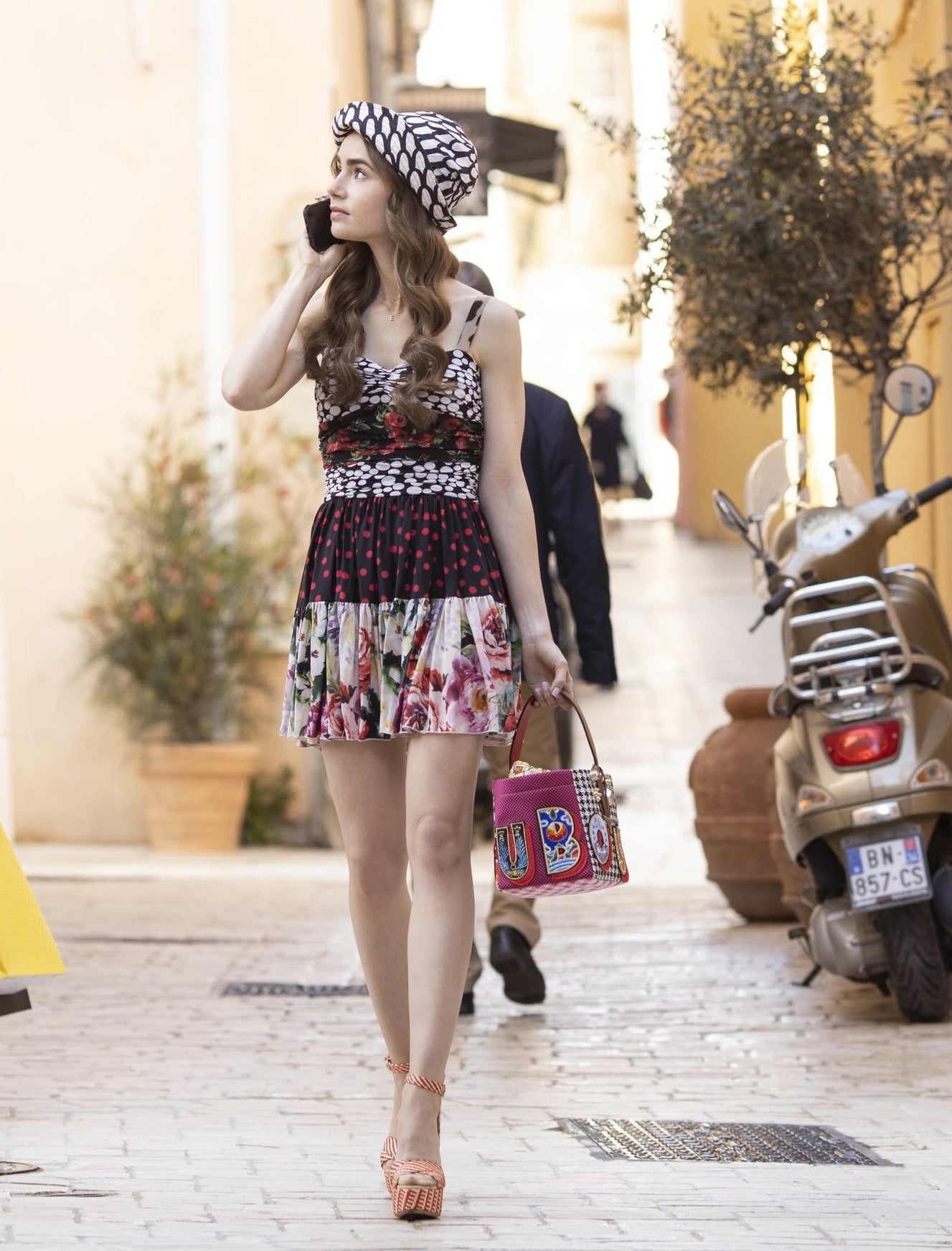 3.
This yellow beret, plaid yellow, red, and green short sleeve jacket, patterned black floral dress, and yellow Prada bag that Emily wore to Alfie and Gabriel's soccer game.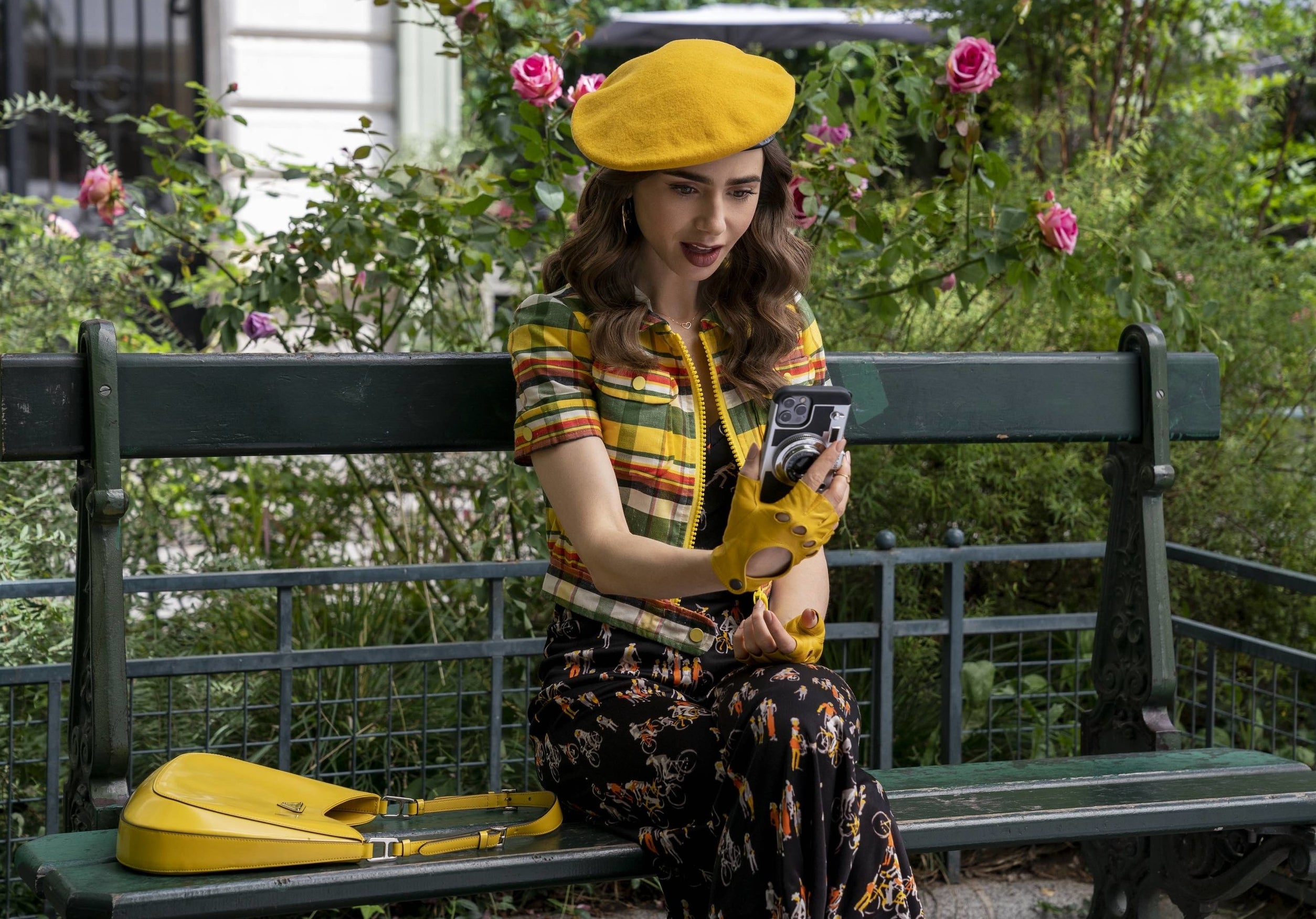 4.
This beaded sparkly bustier top, feathered black and white skirt with rhinestones, and green bag that Mindy wore to the opening of Gabriel's restaurant with Emily. Talk about a *gasp* style moment!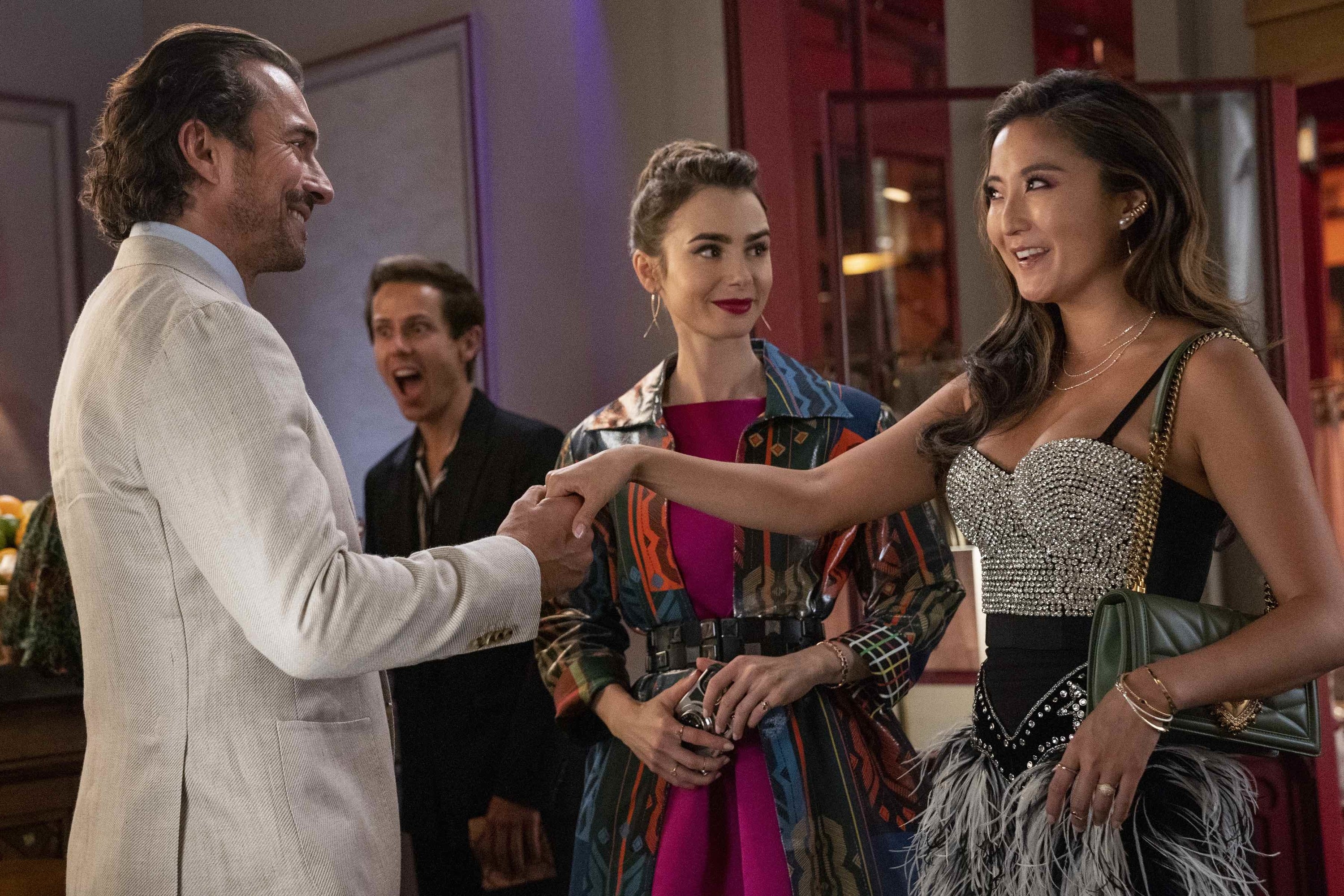 5.
This yellow blazer, checkered black and white shirt, colorful painted skirt, lavender boots (yes!!), and romantic Dolce & Gabbana bag that looked fabulous on Emily. *Sigh*, it's so chic!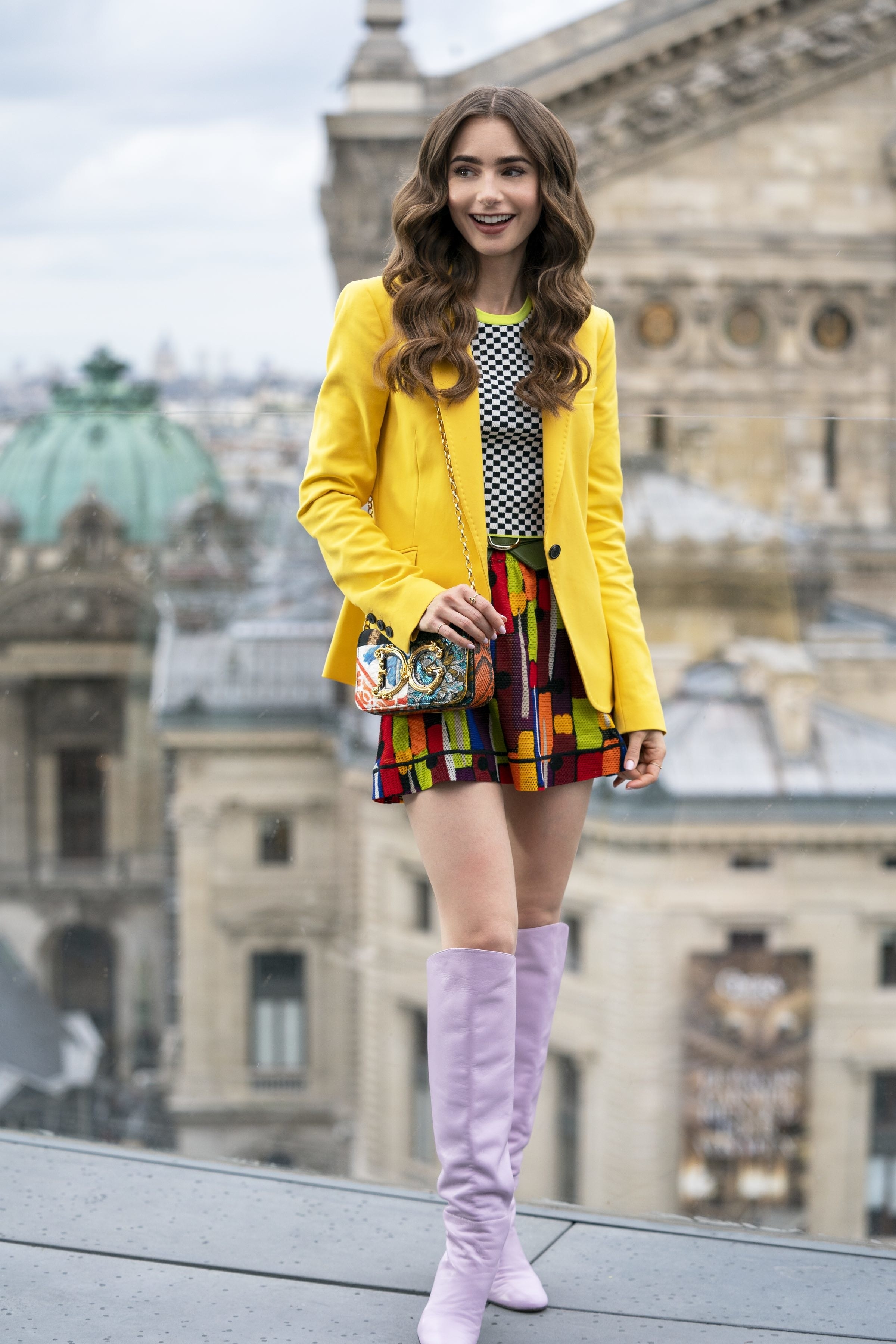 6.
This incredible heart dress, white satin headband, and red bunny ear shoes that Emily wore to the Chopard party. Honestly, this dress is *everything* and we need it immediately.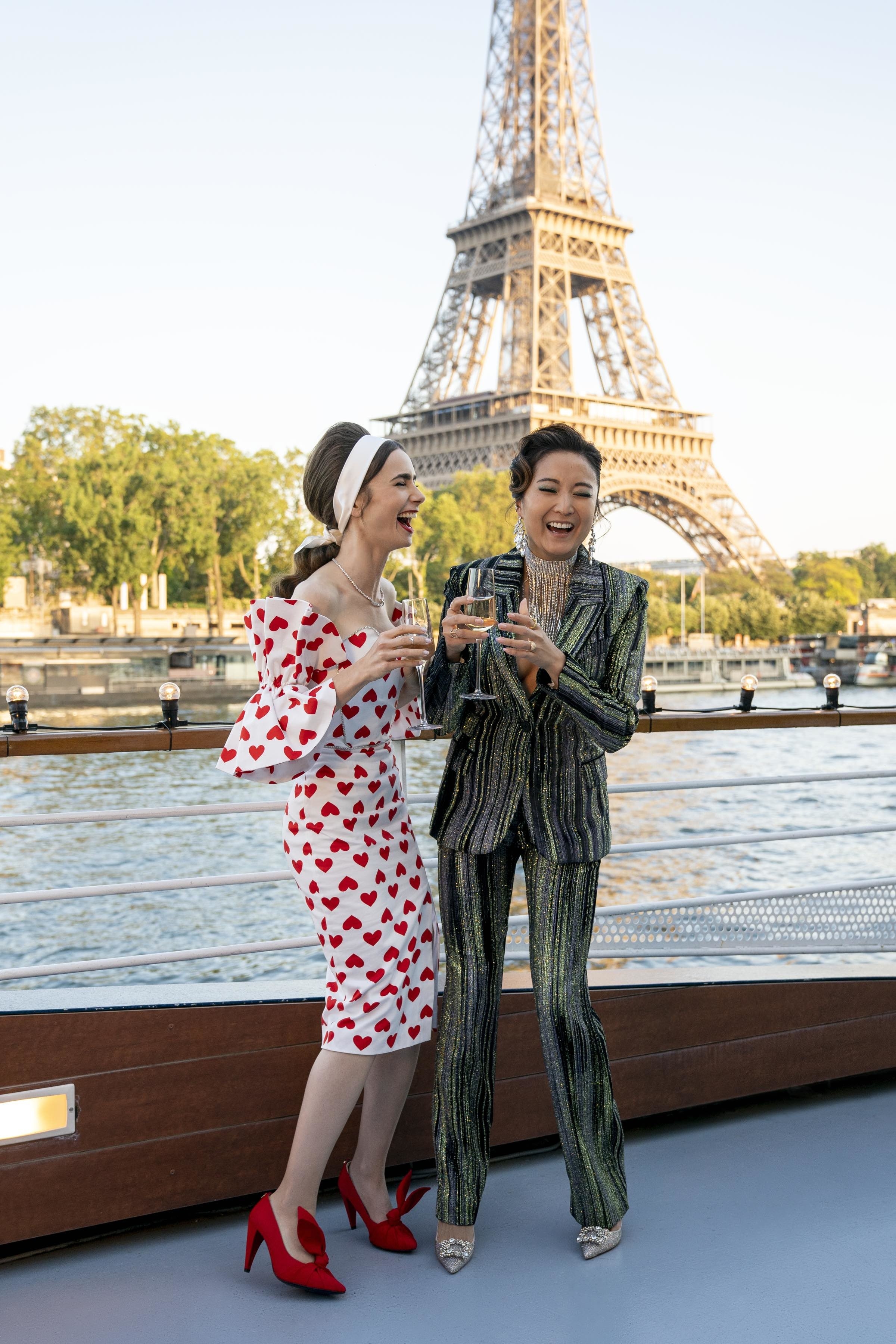 7.
The outfit Mindy wore to her first performance in the drag club. It was half a tuxedo and half a sparkly dress, and it was 10/10. Watch the episode to see it in all its glory — this photo does not do the spectacular 'fit justice.
8.
The red tulle ruched puffy dress that Emily wore to the fashion show. The dress itself is something else, but her hairstyle with all those different gorgeous clips is also a moment in itself, ya know?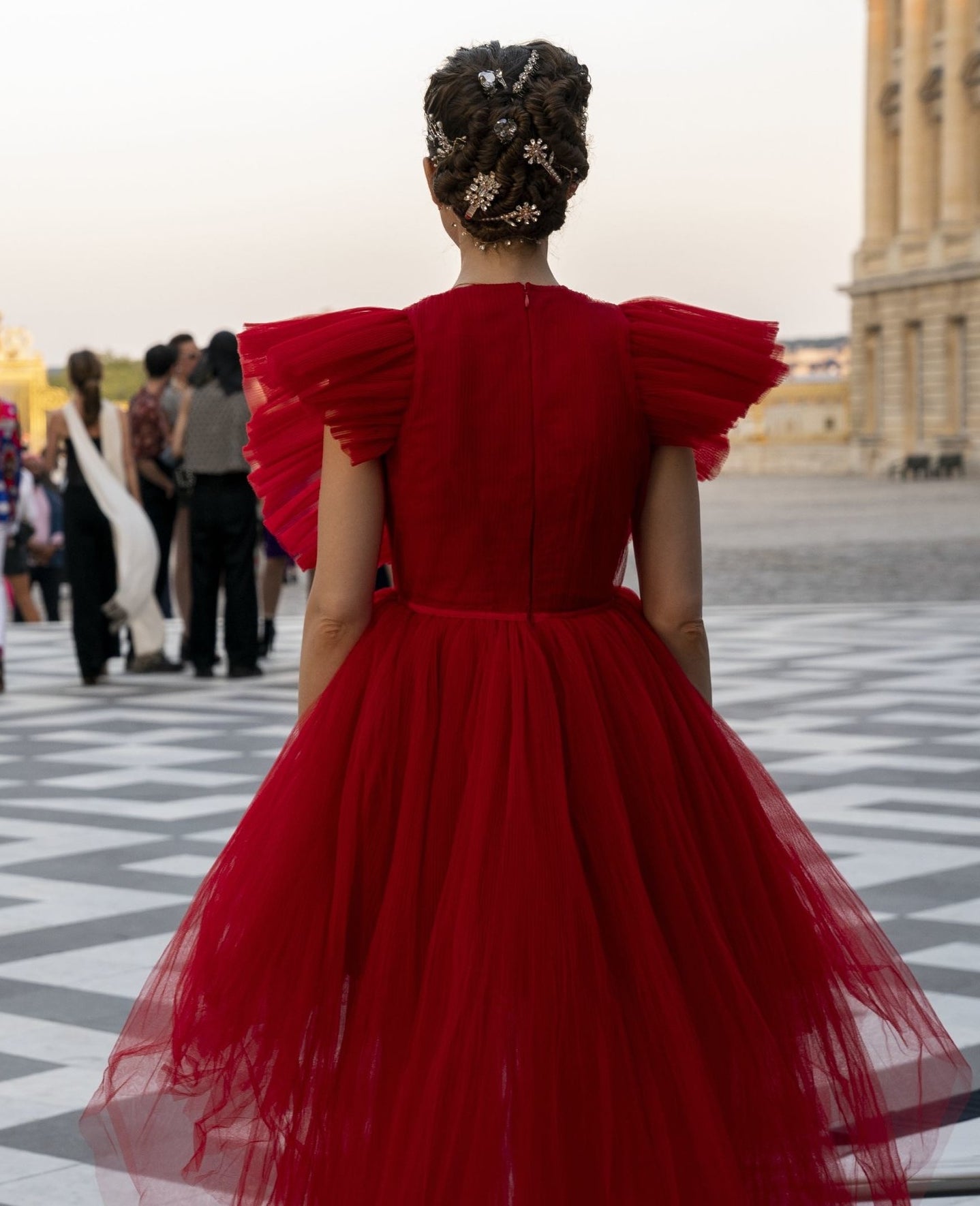 9.
The sparkle suite and long silver beaded necklace that Mindy wore to sing at the Chopard party. It shined almost as bright as the Eiffel Tower does.
10.
This gorgeous multi-color patterned trench coat over a bright pink dress that Emily wore to Gabriel's restaurant opening. Even though she was working the event, the coat is a *major* statement piece.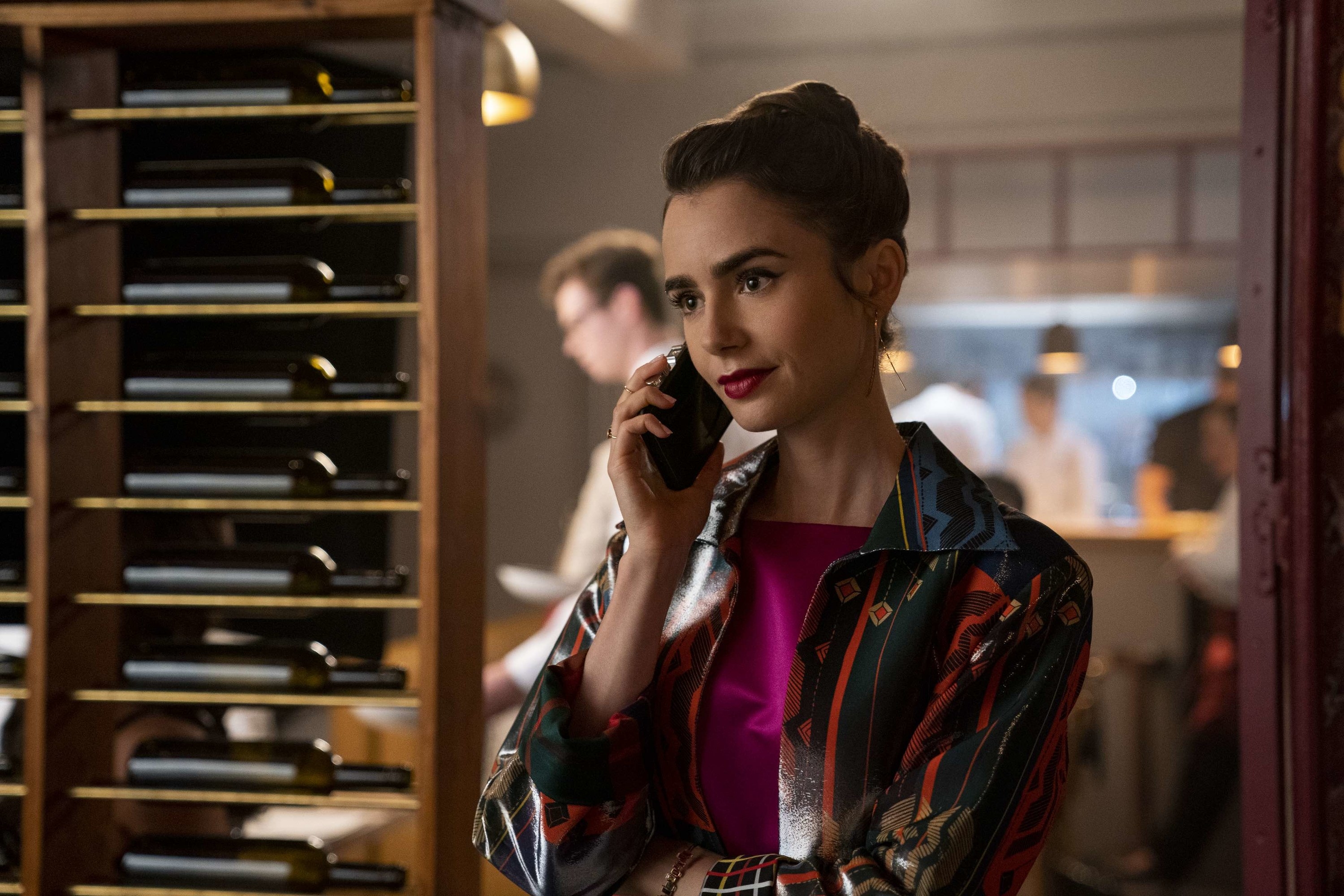 11.
And this other coat moment that Emily has with Alfie on a balcony with views of the Eiffel Tower. The pattern, the colors, and the print make it *worth it* — do I need to say anything else?
12.
Lastly for coat moments, this gorgeous red and white oversized jacket in yet another adorable moment with Alfie. Enough said.
13.
This black dress with a massive bow and kimono-like coat that Emily wore to celebrate her birthday. All eyes were on her with this one — and we get it.
14.
Any and every Pierre Caduit moment, but especially at the fashion show where he rocked this suit with silver triangles. A true *fashun* moment.
15.
This black and white button-up dress that Emily wore for a day at the office. Definitely different than most of her colorful outfits in the season, but, TBH, it's *chef's kiss*.
16.
The purple dress and rainbow heels that Emily wore, yellow off-the-shoulder crop top, lavender shorts, and silver heels that Mindy wore, and the oversized white blazer and mules that Camille wore while in St. Tropez. Two words: Trés chic!
17.
The sheer pink top over a graphic T-shirt, pink bucket bag, and skirt moment that Emily wore to hang out with Mindy.
18.
This multi-shades of yellow ensemble that Emily wore with Camille to her house. Stays business chic yet looks like sunshine.
19.
This red off-the-shoulder top, pink button-up skirt with gold buttons, pink heels, and rectangle bag on Emily that proves that the red and pink combo is invincible.
What were your favorite looks from Season 2? Let us know in the comments.