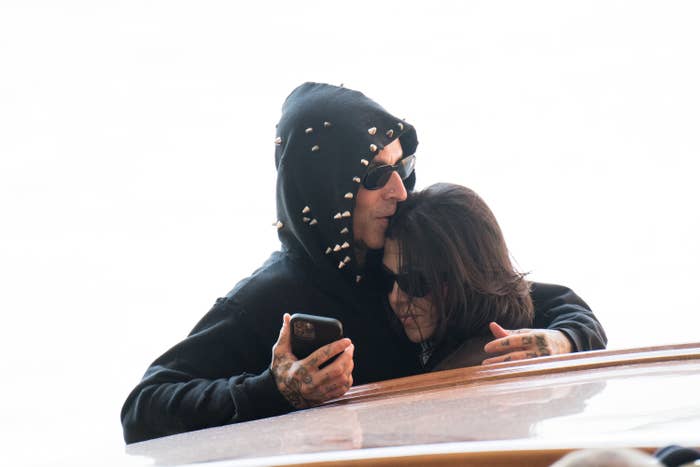 Quick recap: Over the weekend, Kourtney and the Blink-182 drummer were at the Dolce & Gabbana Alta Moda show in Venice, Italy.
They had a good time, they kissed a lot, good for them, etc.
Kourtney's ex Scott Disick, though, appeared less than pleased at the PDA, and allegedly reached out to another ex of Kourtney's, Younes Bendjima, for a little vent sesh.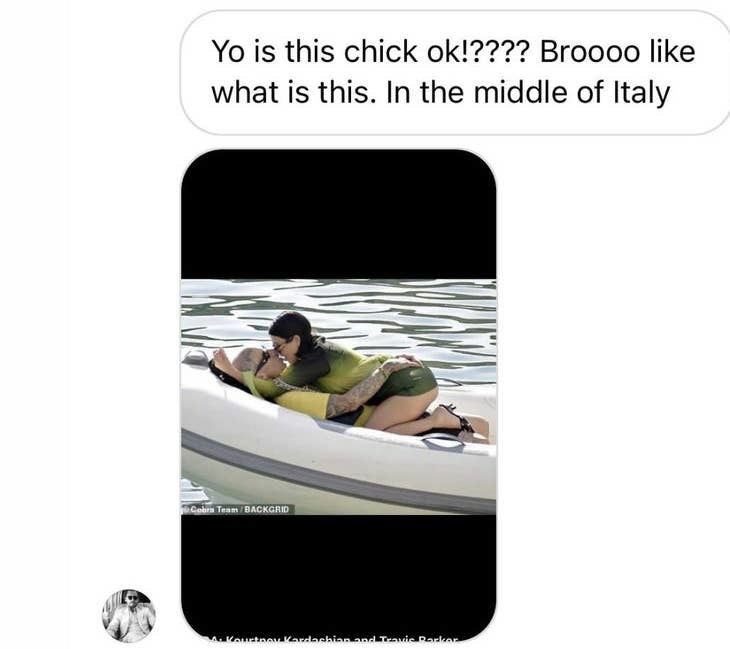 But Younes wasn't about to join in. He responded with, "Doesn't matter to me as long as she's happy. PS: I ain't your bro." Then he put Disick on blast by sharing the whole exchange on his Instagram story.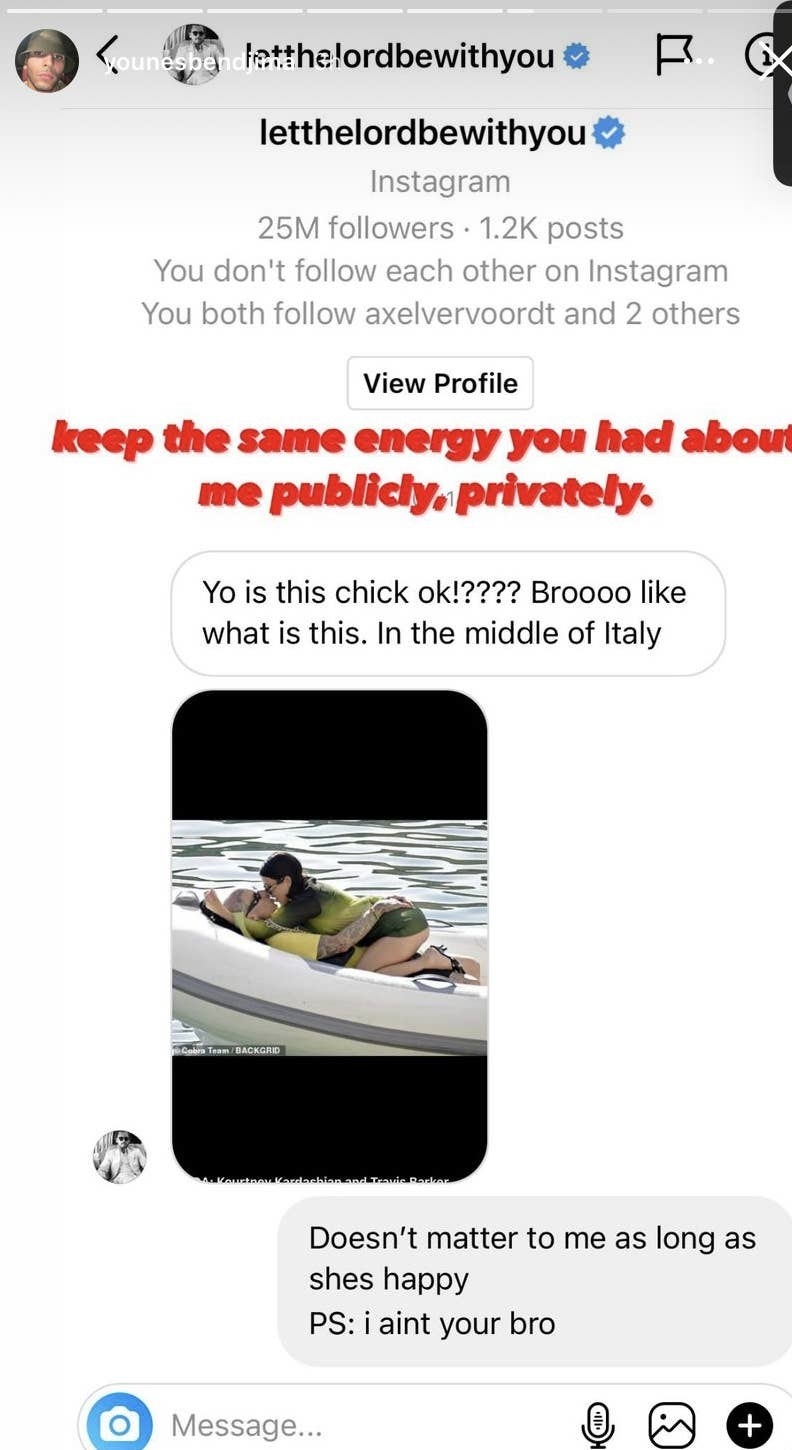 Anyway, Kourtney and Travis have now seemingly entered the chat, with the drummer sharing a photo of Ray Liotta's Goodfellas character laughing on his Instagram story.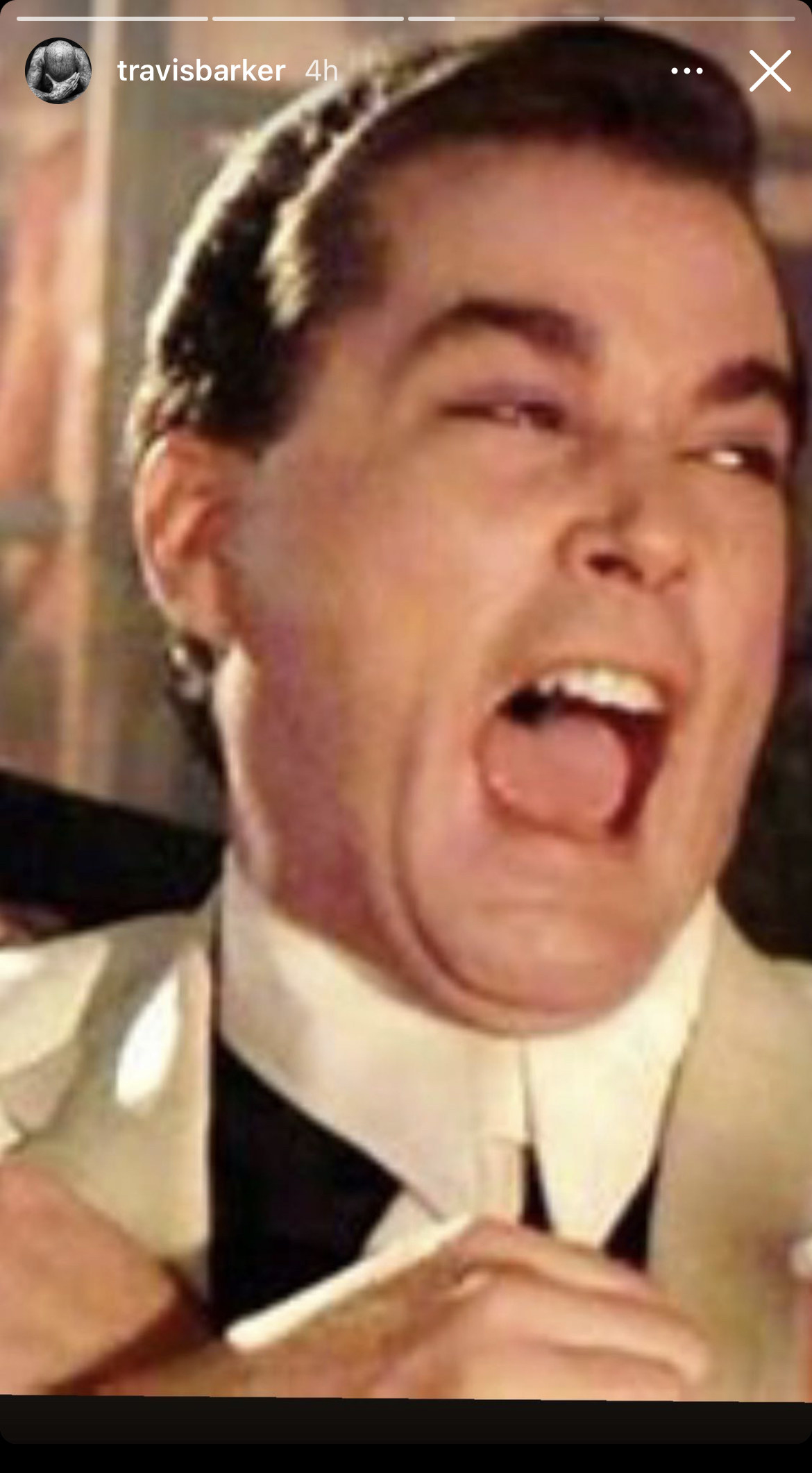 As for Kourtney, who shares three kids with Scott, she tweeted a Bible verse. "John 15:7," she wrote. "If you remain in me and my words remain in you, you may ask anything you wish, and it will be done for you."
And there you have it. Now back to our regularly scheduled PDA!