Guess what? Remember how William Shatner became the oldest person to fly to space aboard Jeff Bezos's Blue Origin rocket, New Shepard? Well, apparently the Amazon billionaire asked Tom Hanks first.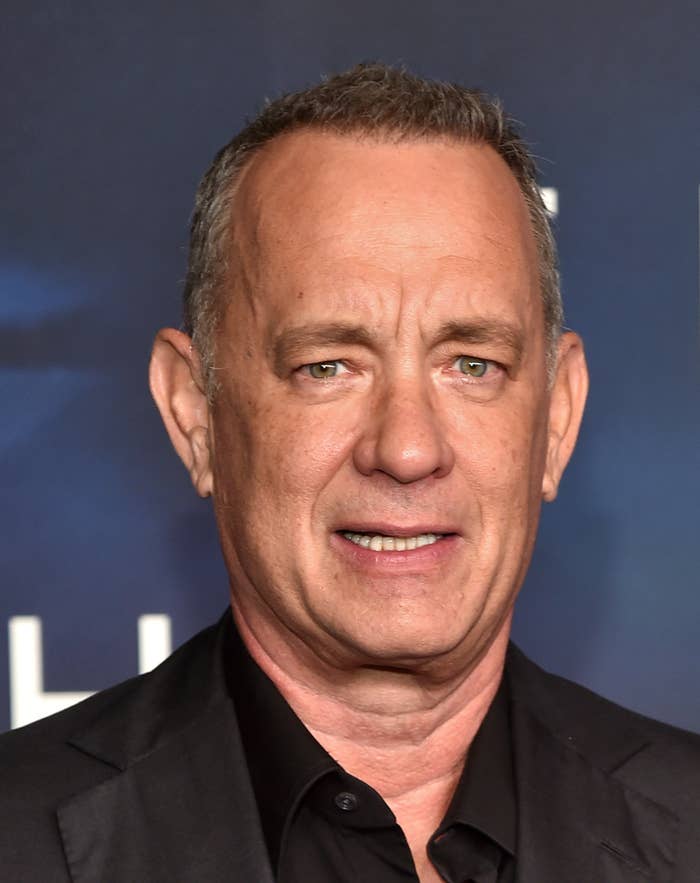 But Tom declined the invite. Because, well, a seat aboard Bezos's rocket will cost you a cool $28 million. "Well, yeah, provided I pay!" Tom told Jimmy Kimmel when the late-night host asked if he'd been offered a spot.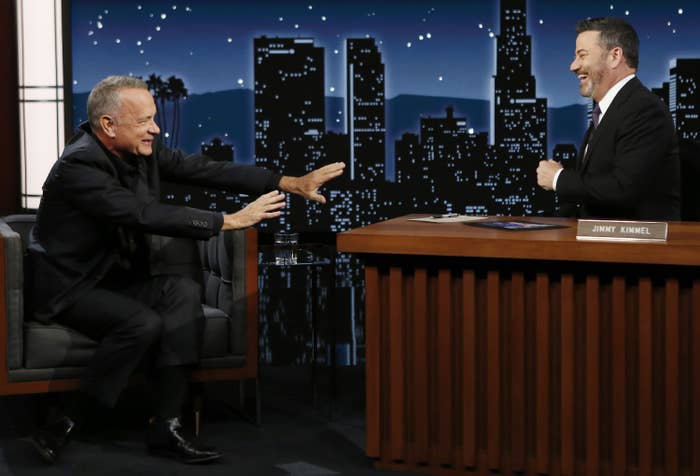 "You know, it cost 28 million bucks or something like that," Tom said. "And I'm doing good, Jimmy. I'm doing good. But I ain't paying 28 [million] bucks."
"You know what, we could simulate the experience of going to space right now," Tom joked. "It's about a 12-minute flight — is that about it? We could all do it in our seats right here."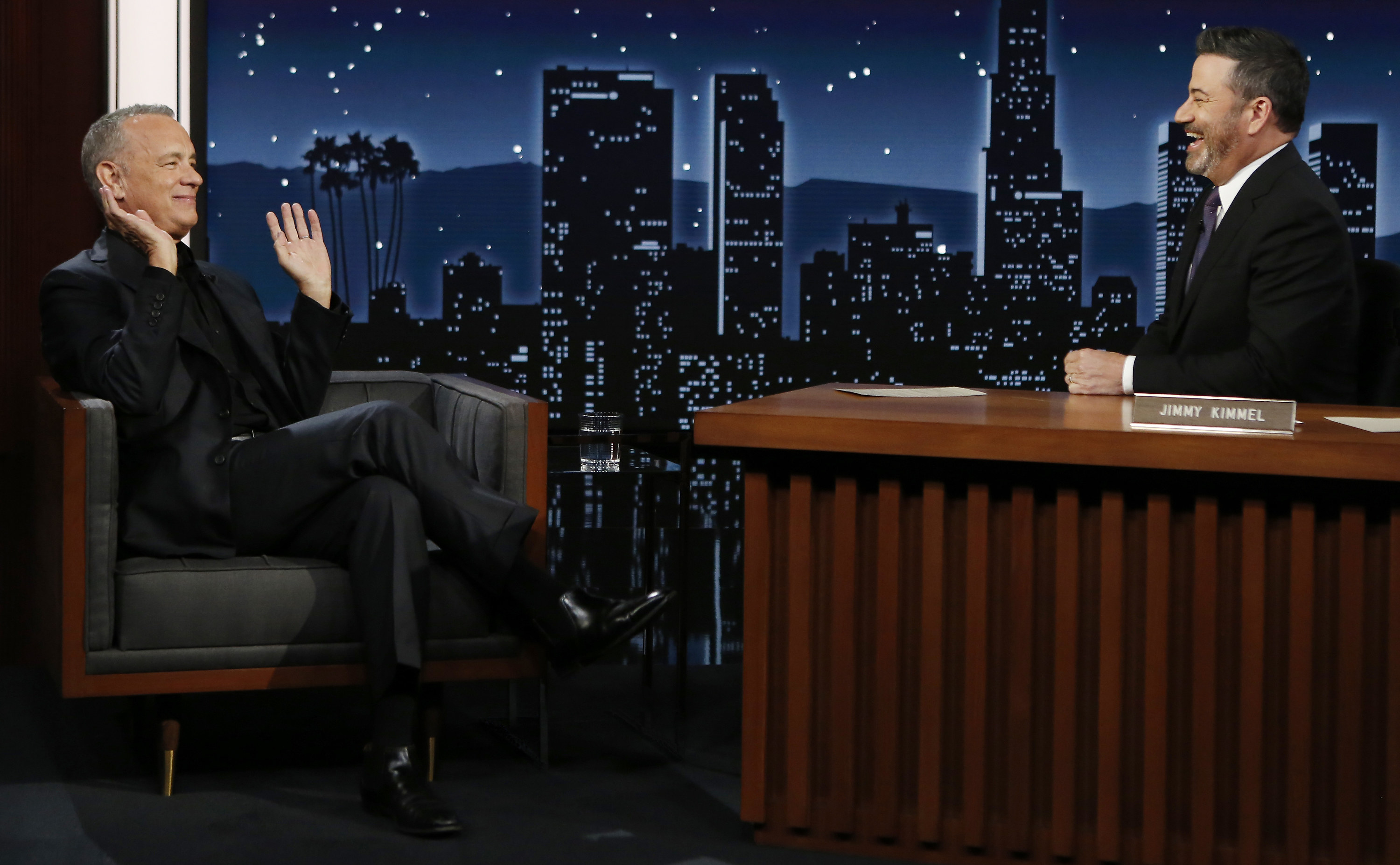 "I don't need to spend 28 million bucks to do that. I can do that at home," the Finch star laughed.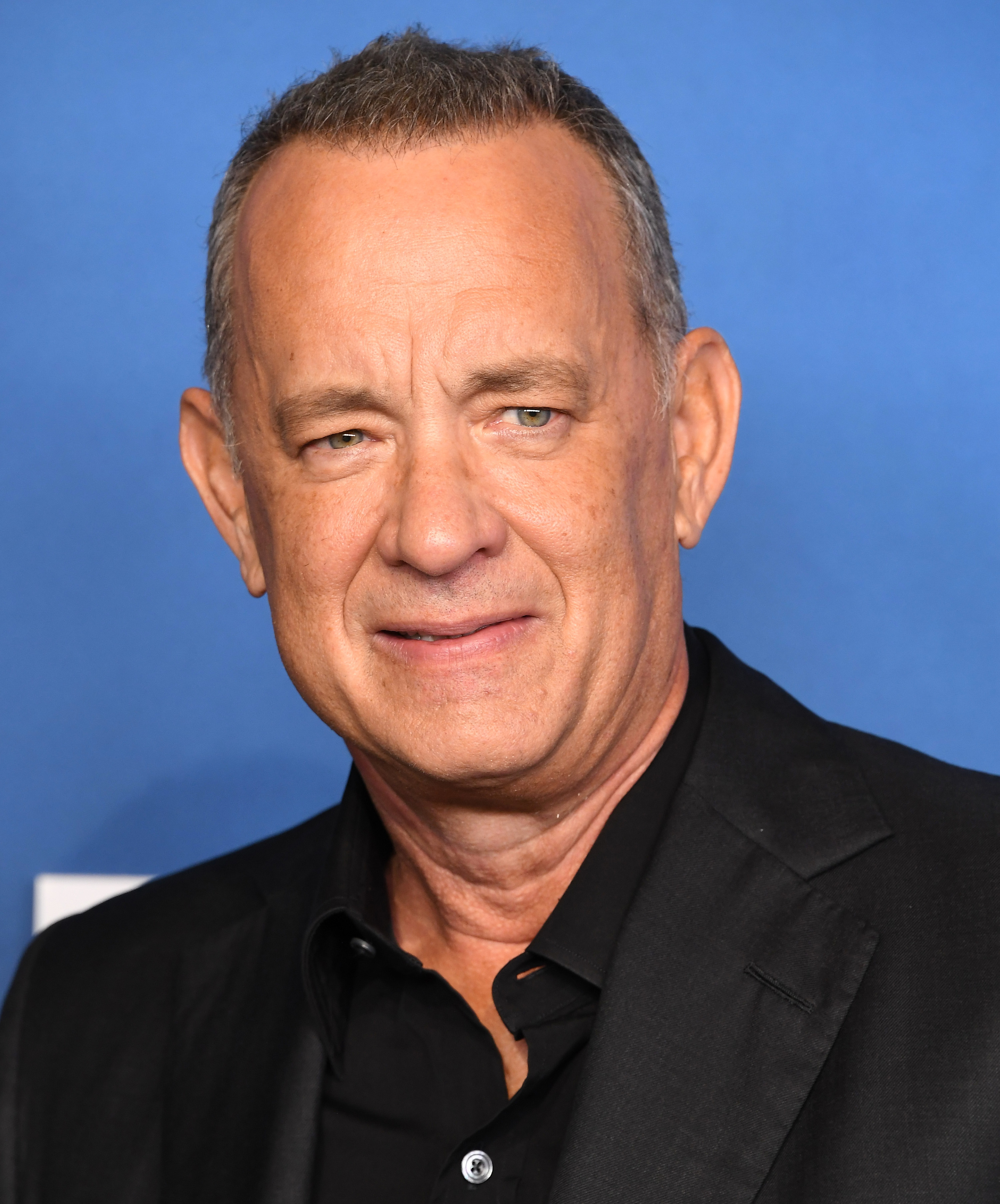 When asked if he'd go to space for free, Tom replied, "I would do it on occasion just in order to experience the joy — pretending I'm a billionaire."
That's not to say that Tom might not still be space-bound. Insider reports that Tom is among a group of celebs vying for a spot on Richard Branson's commercial Virgin Galactic. Tix run about $250K. (Far more reasonable, LOL.)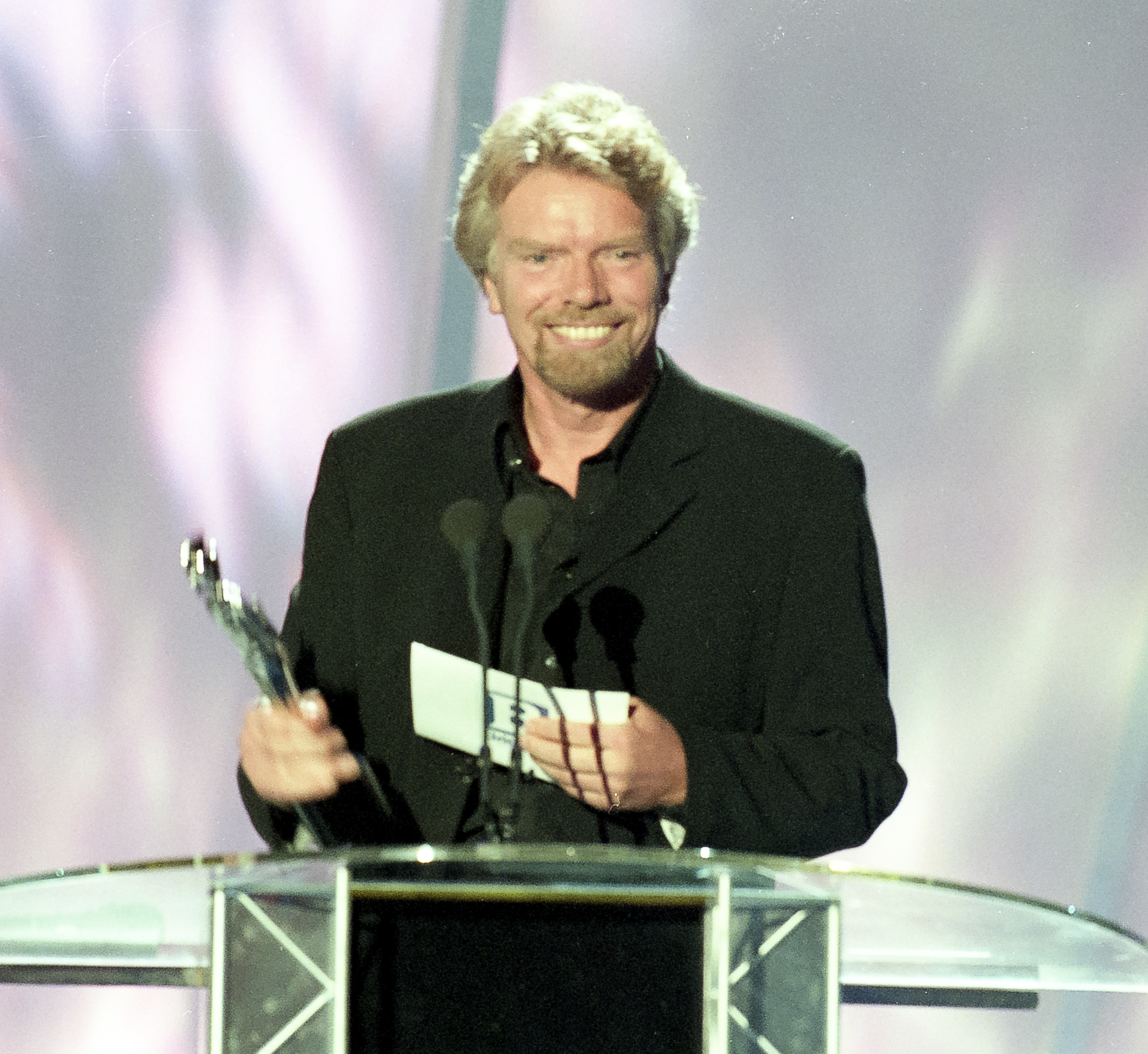 Never stop being you, Tom.