Well, well, well, look at what we have here.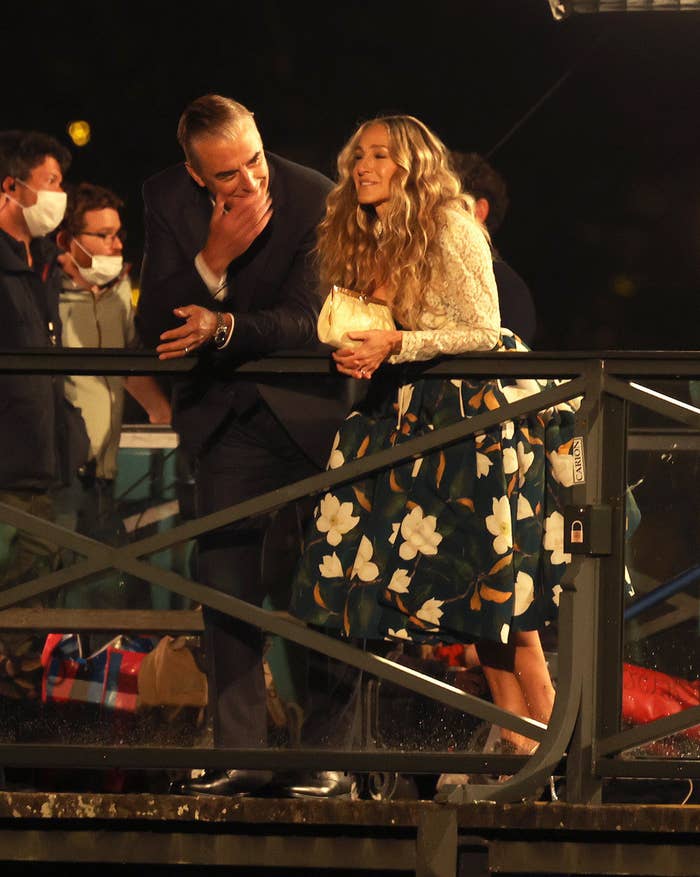 No word on what the scenes could be about, but these pics totally bring back memories of the Sex and the City series finale, where Big and Carrie reunite and have their happily ever after moment.
In the meantime, let's gaze at a few more pics!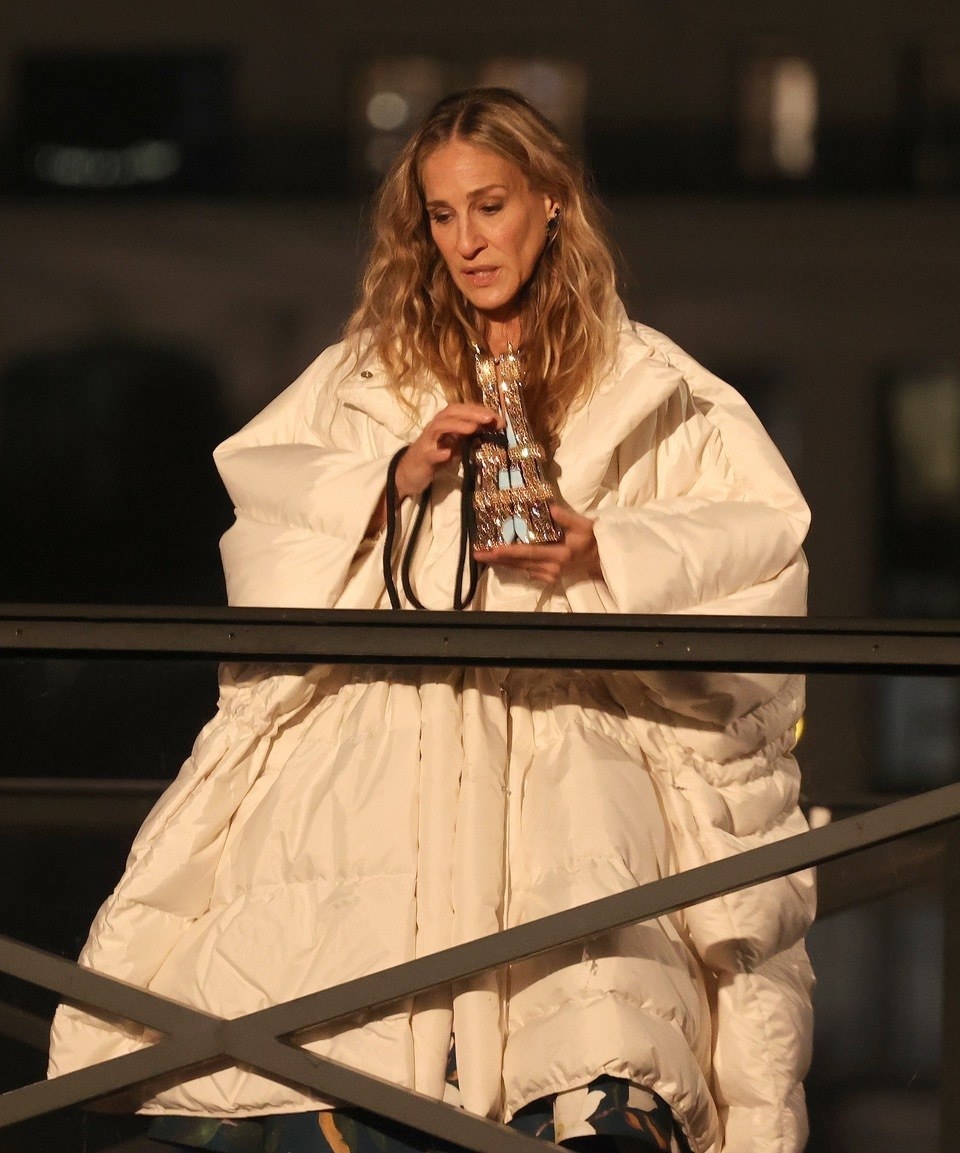 Carrie and Big on a bridge....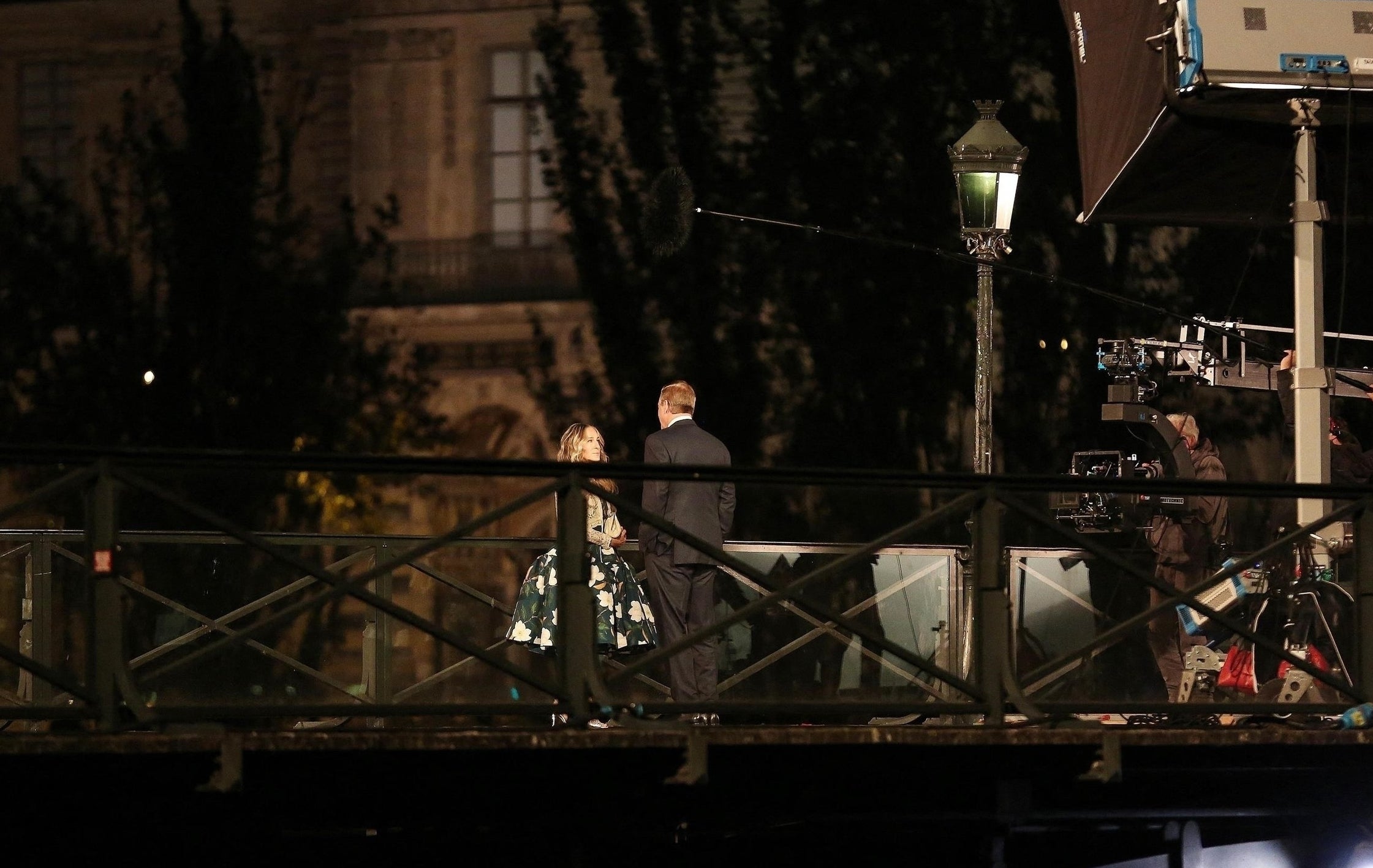 Hmmm, those aren't faces that look overly happy to be in Paris.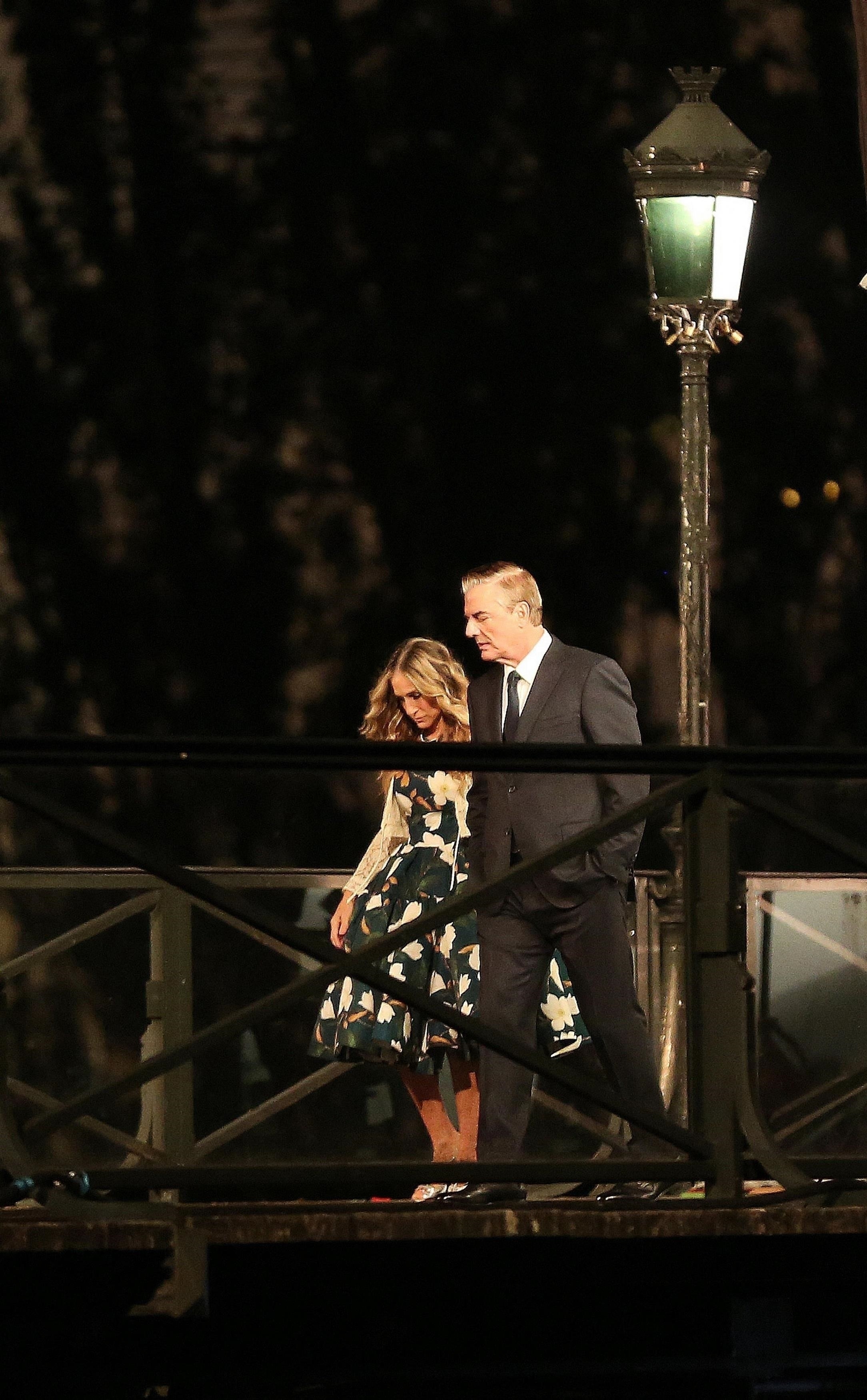 Quite the change of pace from filming in NYC, non?
Guess we'll have to wait and see what goes down between Carrie and Big in Paris when And Just Like That... premieres on HBO Max in December.