Like literally everyone else in Hollywood, singer/rapper Jack Harlow is buds with SNL cast member (and dude, we are inexplicably attracted to) Pete Davidson!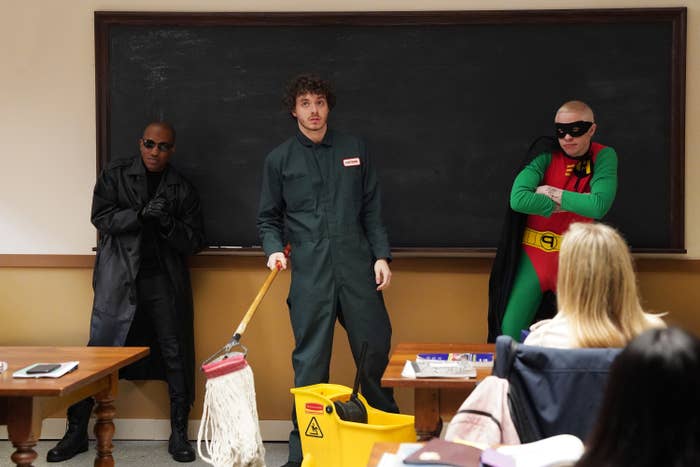 Jack was even recently at Pete's NYE celebration with Miley Cyrus!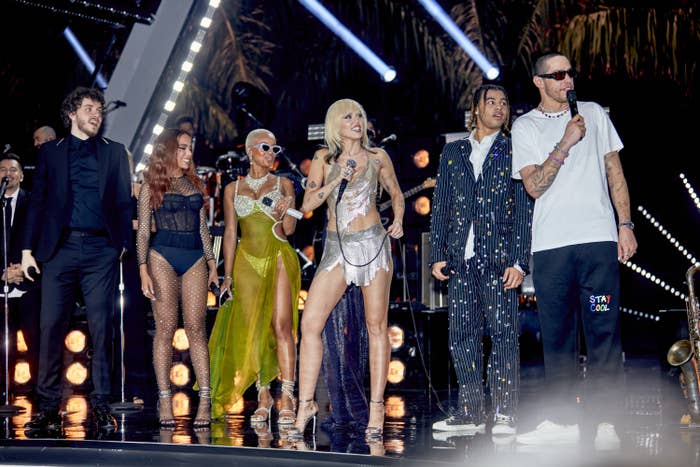 Well, the other night Pete jumped onstage with Jack to help sing "SUVs (Black on Black)."
And this isn't the first time the two have performed together — last spring, Jack was the musical guest on SNL, and he helped explain NFTs with Pete (to the tune of Eminem's "Without Me").
At the end of the performance, Jack and Pete shared a big bear hug.
I mean... Y'all are BOTH legends.