I love a good meet-cute. And it turns out that Nicolas Cage has a pretty awesome one with his wife, Riko Shibata. They got married in Las Vegas last February.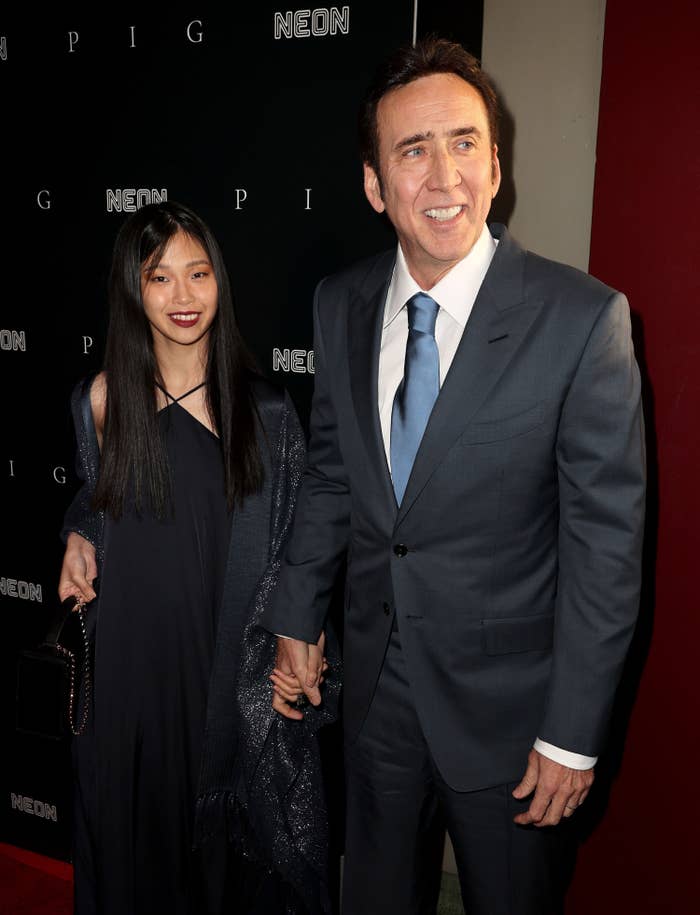 "We met in Japan and I thought she was stunning when I met her. We had a lot in common," Cage told ET.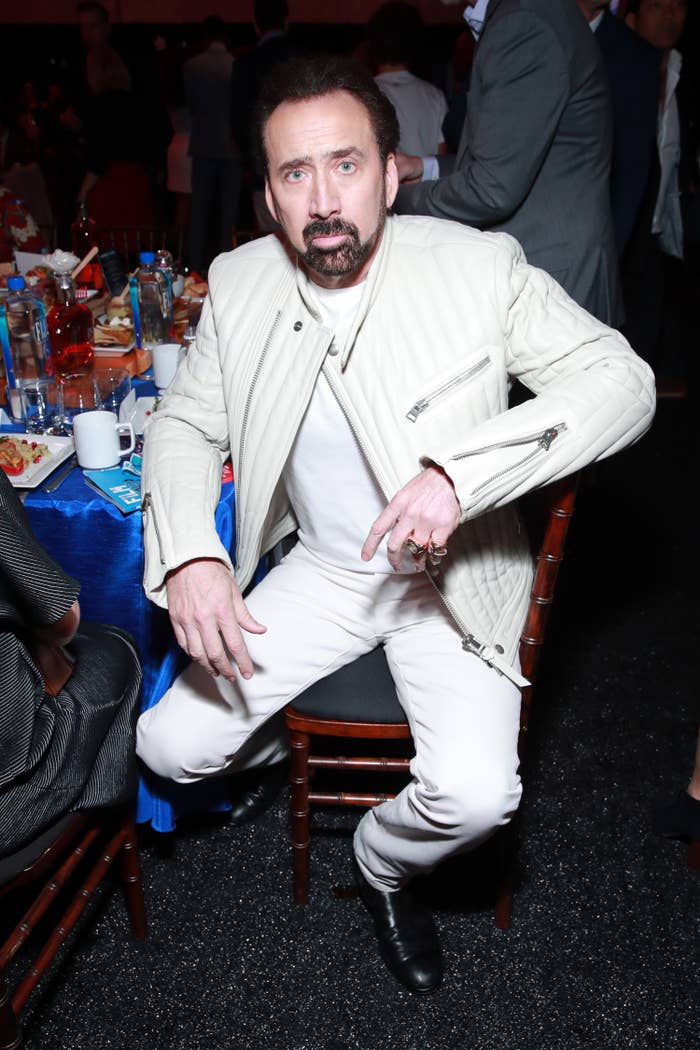 "She likes animals, too, so I asked her, 'Do you have any pets?' And she said, 'Yes, I have flying squirrels.' She had two sugar gliders... I thought, 'That's it. This could work out.'"
"I'm quite excited to take a picture with her," Nic continued, noting how this was the couple's first red-carpet event.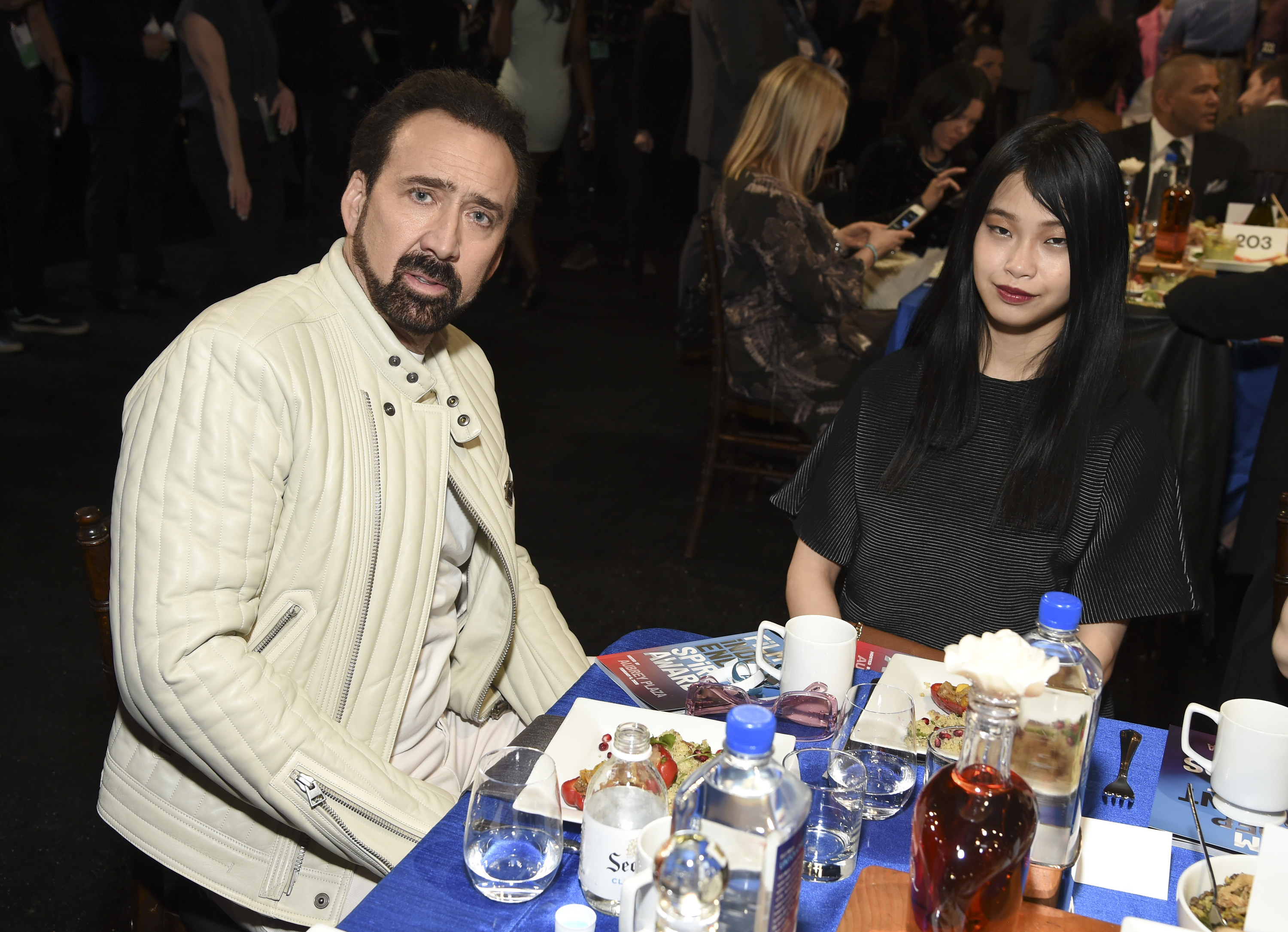 These two make quite the pair!