Helen Mirren and Megan Thee Stallion: two pop culture legends from different arts (film and music, respectively). Here's the "WAP" rapper posing with her Grammys earlier this year.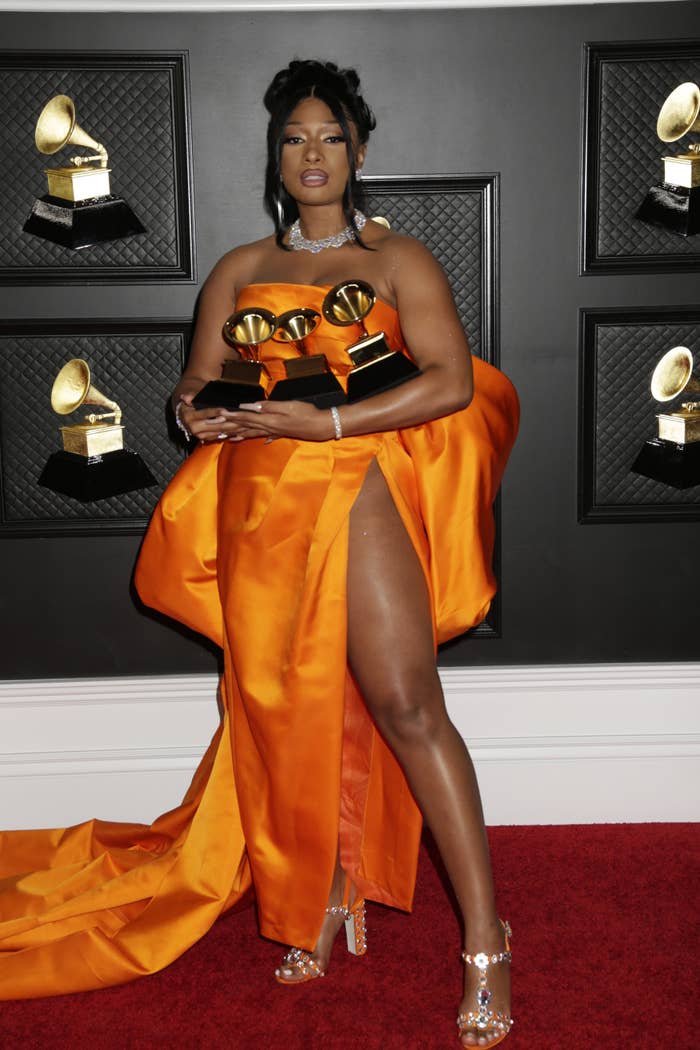 And here's Oscar winner Dame Helen Mirren.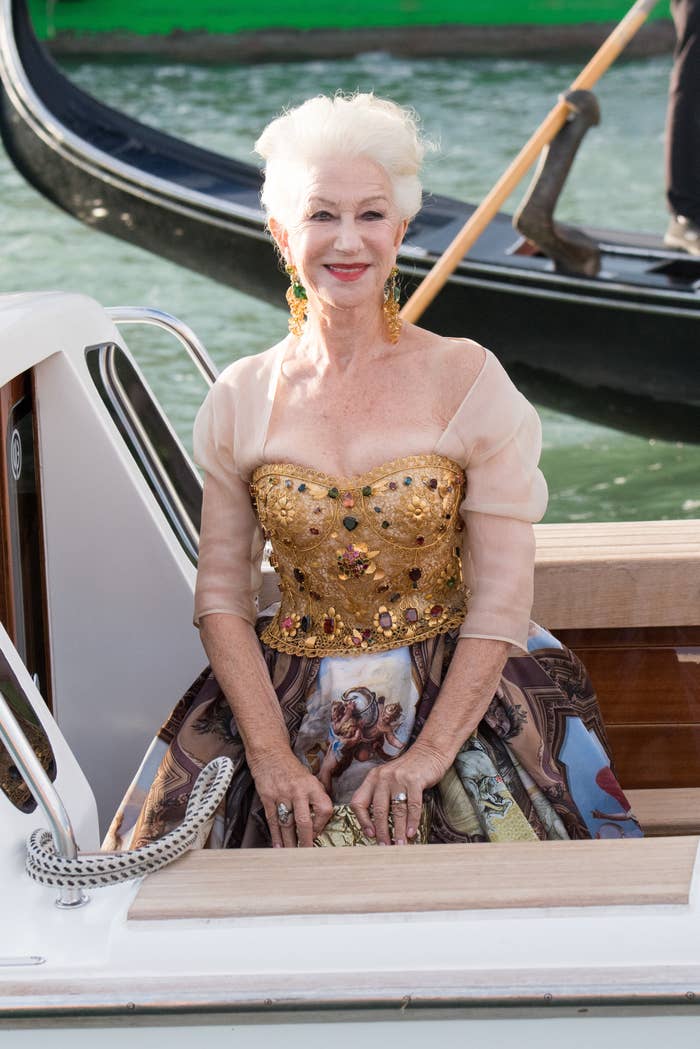 Over the weekend, Helen and Megan attended the Dolce & Gabbana fashion show in Venice, Italy. Here's Megan, looking fantastic on the canal.
And, at some point, Helen and Megan met up, danced, and hugged. Please watch this beautiful moment happen below.
Helen didn't stop there, either. During her trip, she found time to dance in the rain with her Fast & Furious co-star Vin Diesel.
And Helen twirled in a hauntingly gorgeous black gown, next to a dramatic staircase. "There should be an Olympic event called twirling with a big dress," she captioned on Instagram.
Anyway, if you need me, I'll be re-watching the video of Megan dancing with Helen on loop all day. It's a serious pick-me-up.