Machine Gun Kelly is clapping back after a viral TikTok claimed that the singer doesn't play his own guitar.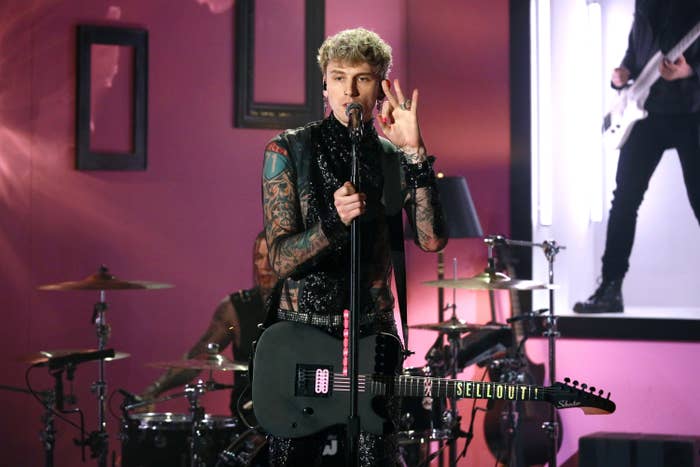 The other day, a TikToker posted a video outlining how MGK might not play his own guitar during his live performances, showing the "off" position of the "kill switch" on MGK's pink Schecter guitar.
In response, MGK posted a duet with the TikToker where he held his own pink Schecter and showed how the "kill switch" can actually be rotated. "He reversed engineered it to look like that." In the caption, MGK wrote, "This guy flipped the kill switch to the opposite direction for his video."
"Go buy the guitar and see for yourself," the singer concluded about his signature Schecter.
MGK kept going, commenting on the user's hat: "You're wearing a Liquid Death hat. I'm also a part owner in that company, so you're promoting me while hating on me — continue though."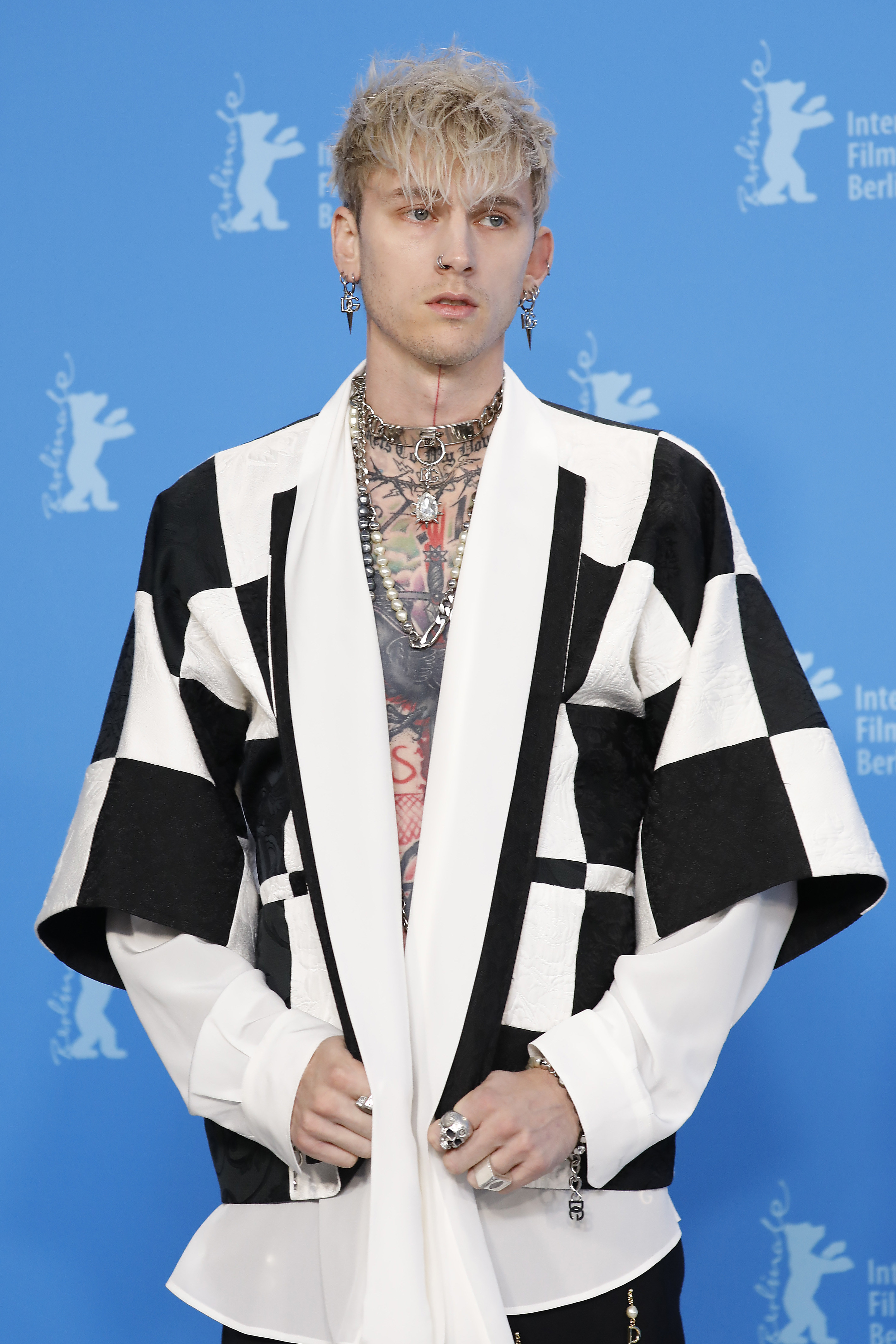 LOL — well, that settles that!