As you probably heard/saw/smelled, last week Machine Gun Kelly and GF Megan Fox were featured in a highly entertaining British GQ cover story.
During the interview, the two spoke candidly about what went down when they met. "I don't remember [his] face," Megan said. "I just remember this tall, blond, ghostly creature and I looked up and I was like, 'You smell like weed.' He looked down at me and he was like, 'I am weed.' Then, I swear to God, he disappeared like a ninja in a smoke bomb.'"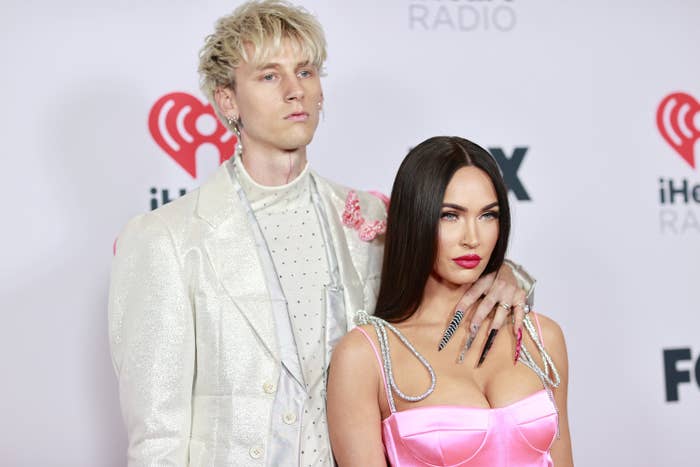 Ever since then, the words "I am weed" have kind of taken on a life of their own, and even Miley Cyrus got in on the trend.
Anyway, MGK must've seen the shoutout, because he re-shared Miley's post in weed-being solidarity: "See, I'm not the only one."
And after, Miley tweeted this gem:
LOL. Happy you found another member of the Being Weed club, Mr. Gun Kelly.