"Going to the chapel @simonhuck @piptherip," Kourtney captioned on Instagram, posing with Travis, who responded, "Our turn next."
Anyway, the two are apparently catching some heat for getting a lil' TOO hot and heavy while attending the nuptial celebration. At one point, Kourtney was seen fully straddling Travis.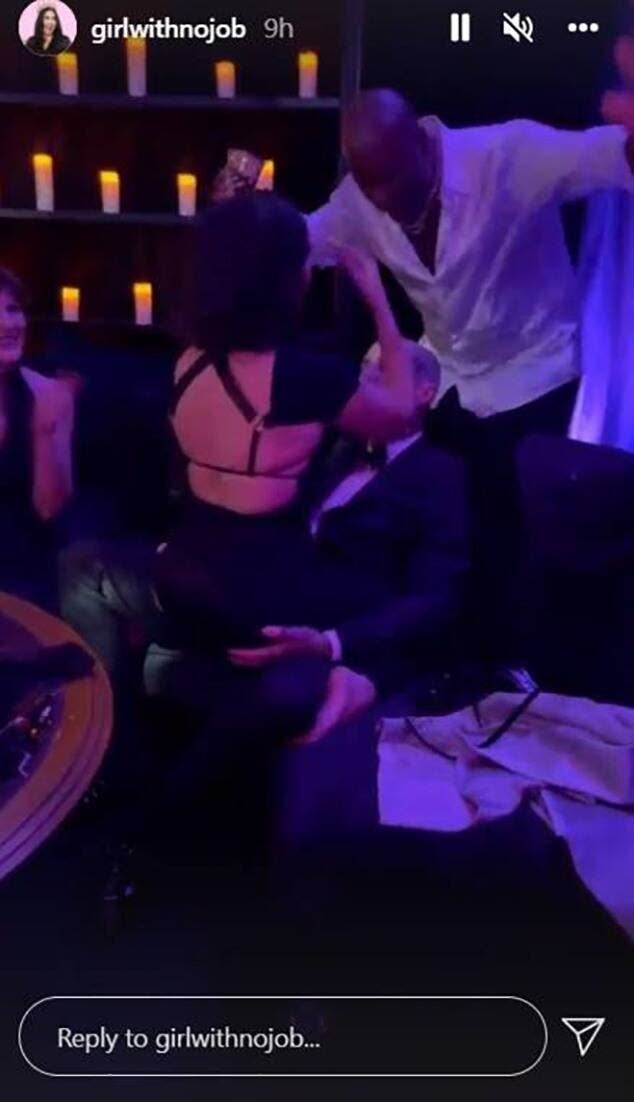 Users on Reddit definitely weren't feeling the love, with one calling the display "tasteless, classless," adding that it gave "teen hormones vibes."
So yeah, Kourtney and Travis, I know you guys are all about each other, but, y'know...it never hurts to acknowledge that other people exist.
The Kardashian-Jenner crew actually aren't doing great with wedding etiquette right now. Last week, Kendall wore this cut-out Monot dress at the reception portion of her friend Lauren Perez's wedding, which earned some backlash.
So, OK, now that we're talking about it, exactly what IS an acceptable level of PDA — for a wedding or for just being out in public? Let us know in the comments!