Vogue cover star Kim Kardashian is a very busy woman. Between running a business empire, raising kids, promoting a new Kardashians Hulu show, and pursuing a law career, I wouldn't blame her if she never watched TV.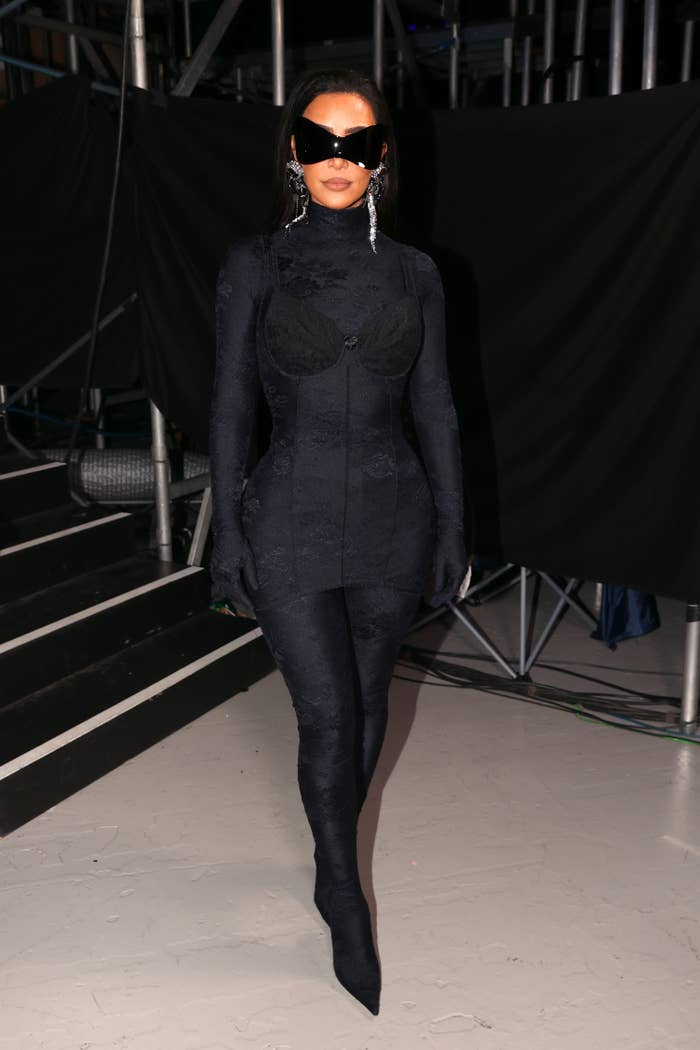 But somewhere in there, she has found time to watch HBO Max's Sex and the City reboot, And Just Like That...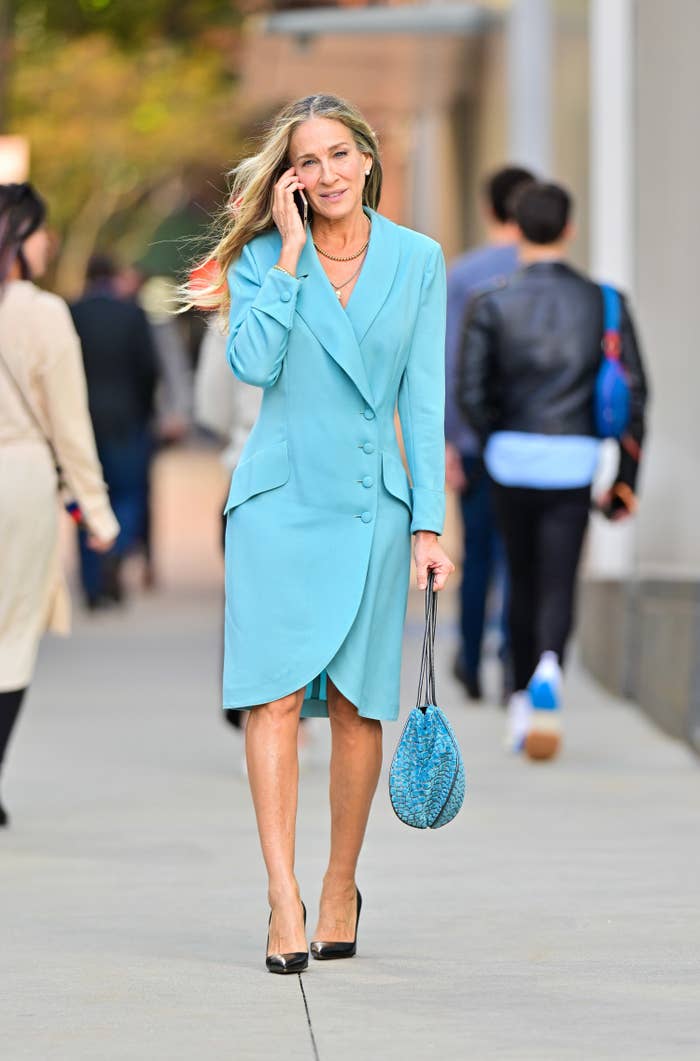 "I'm just finally catching up on last week's episode and this show just makes me so happy! And I'm also really happy that Miranda is a redhead again," Kim wrote.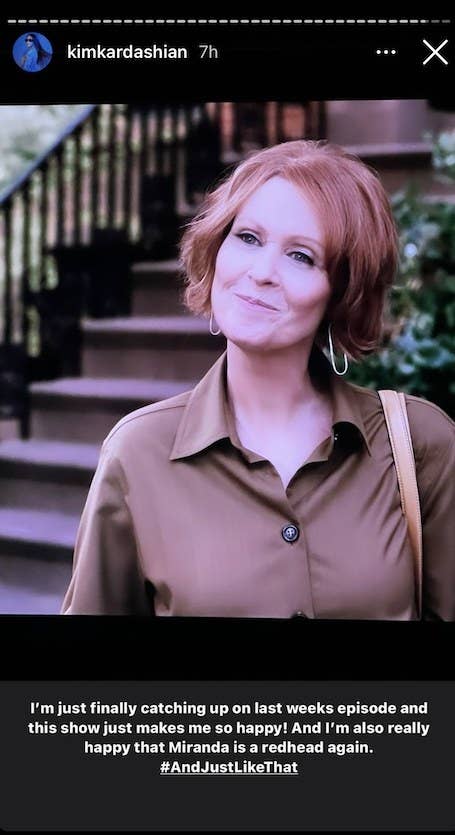 "The most stunning, kindest human being @sarahjessicaparker," Kim added. "This show just makes me so happy!"
Kim also shared a pic of SJP in that giant, sherbet-colored gown from the finale. (The one where — spoiler alert — she's dumping out Big's ashes in the Seine.)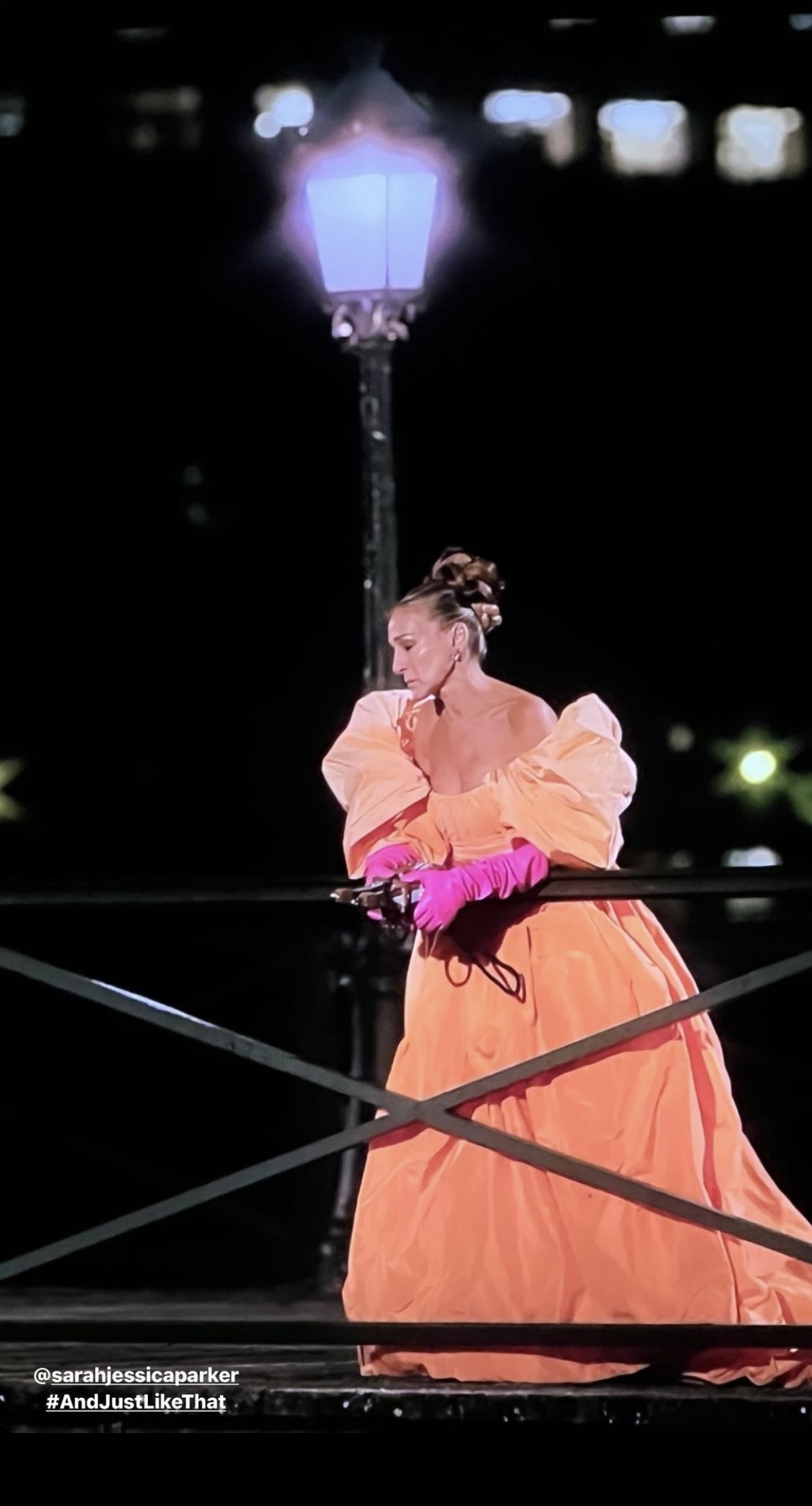 What do you think? Do you agree with Kim? (Personally, I will hear no more until Kim offers a Che take. But that's just me.)