If you were on the internet at ALL over the long weekend, you'll probably have seen red carpet pics of Oscar Isaac and Jessica Chastain promoting their new HBO series, Scenes From a Marriage, at the Venice International Film Festival.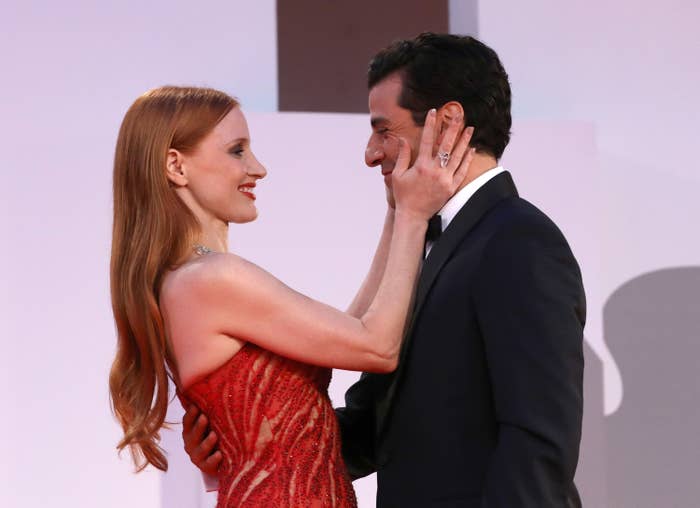 Specifically, the internet lost its collective mind over Oscar fully kissing Jessica's arm.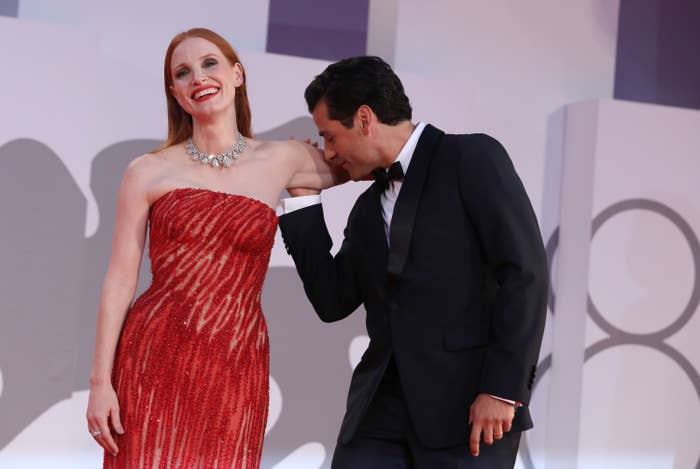 Before you get too excited, please recall that both Oscar and Jessica are married to other people IRL: Jess is married to fashion mogul Gian Luca Passi de Preposulo, and Isaac is married to director Elvira Lind.
Anyway, Jessica still seemed excited to lean into the arm-kissing buzz, posting a pic of Gomez Addams kissing Morticia Addams' arm, along with the show's premiere date.
On Instagram, Jess also coyly responded to Mindy Kaling asking, "Why is Oscar Isaac the only person allowed to kiss your inner arm."
Scenes From a Marriage, of course, is a modern adaptation of Ingmar Bergman's 1973 Swedish series, with Oscar and Jessica playing central couple Mira and Jonathan.
Jess and Oscar's arm-kissing moment might be all marketing, but that doesn't mean their goal hasn't been achieved. Because I will 100% be watching.