Iggy Azalea Has Come Right Out And Denied Those Tristan Thompson Rumors: "I DO NOT KNOW THAT PERSON"
"Y'all are really that bored?!?!"
Iggy Azalea has heard the rumors that she's spending *quality* time with Tristan Thompson, and she is Not. Here. For. It.
ICYMI, vlogger Tasha K recently alleged in a video that the "Fancy" rapper was hooking up with the NBA player, who has been publicly trying to win back his ex Khloé Kardashian, with whom he shares a daughter, 3-year-old True.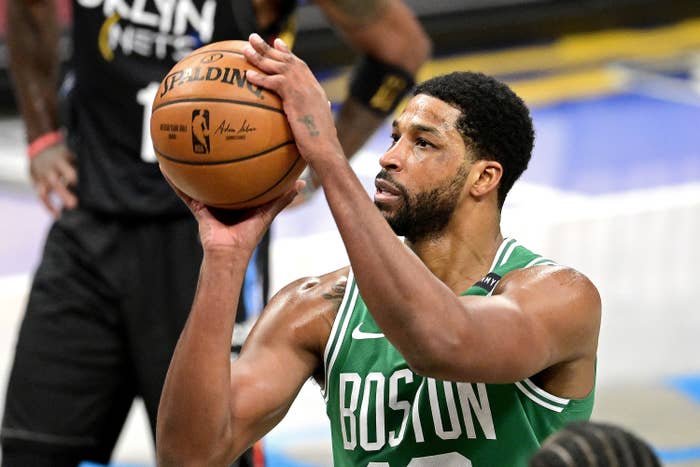 Posting to Twitter, Iggy came right out with a strongly worded denial, writing, "Very weird fake news making the rounds about me dating a man I've literally never met a DAY in my life…. Like… Y'all are really that bored?!?!"
"Making up baseless lies about people for fun is lame because I'm a real person with my own private life that gets disrupted by bullshit, so I'm actually annoyed," she continued.
"Literally have never even been in the same building as that man. I DO NOT KNOW THAT PERSON."
"Shit is very, very weird behavior."
That ought to settle it! Now, back to our regularly scheduled programming...