There's lots of Met Gala news this morning. But the ONLY tidbit I'm interested in is Frank Ocean and his Shrek-green robot baby.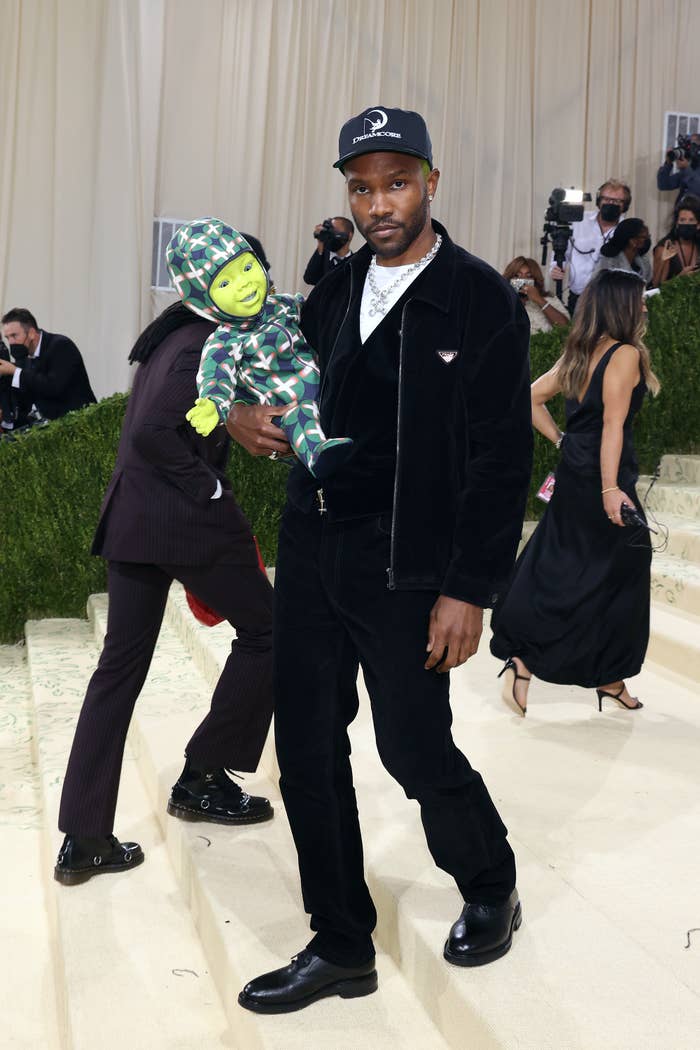 The night's theme, of course, was "In America: A Lexicon of Fashion." How a lime-green robot baby fits into that, I can only begin to guess.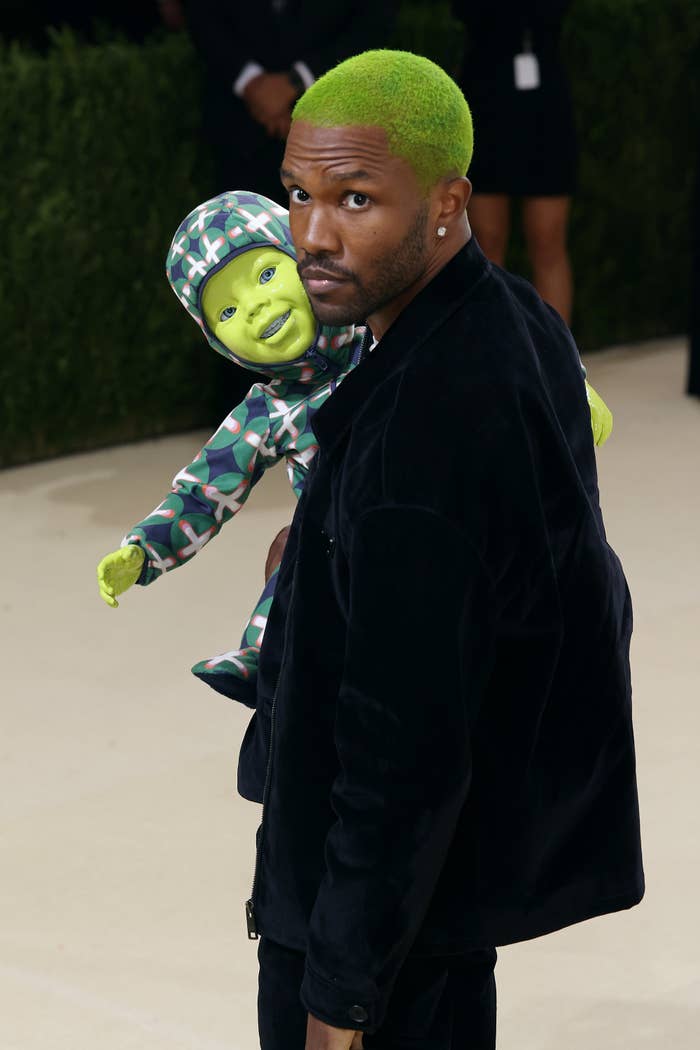 Here's what I know for sure. Asked what the name of his "son" was, Frank replied, "Cody."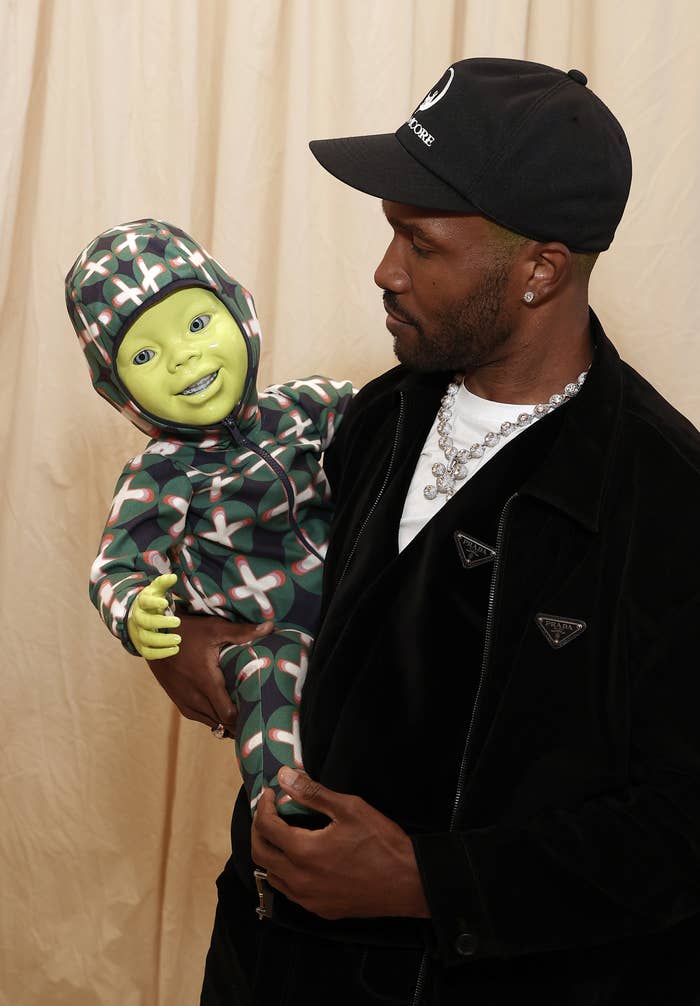 The baby also moved by itself — nodding its head, blinking, and waving at fans.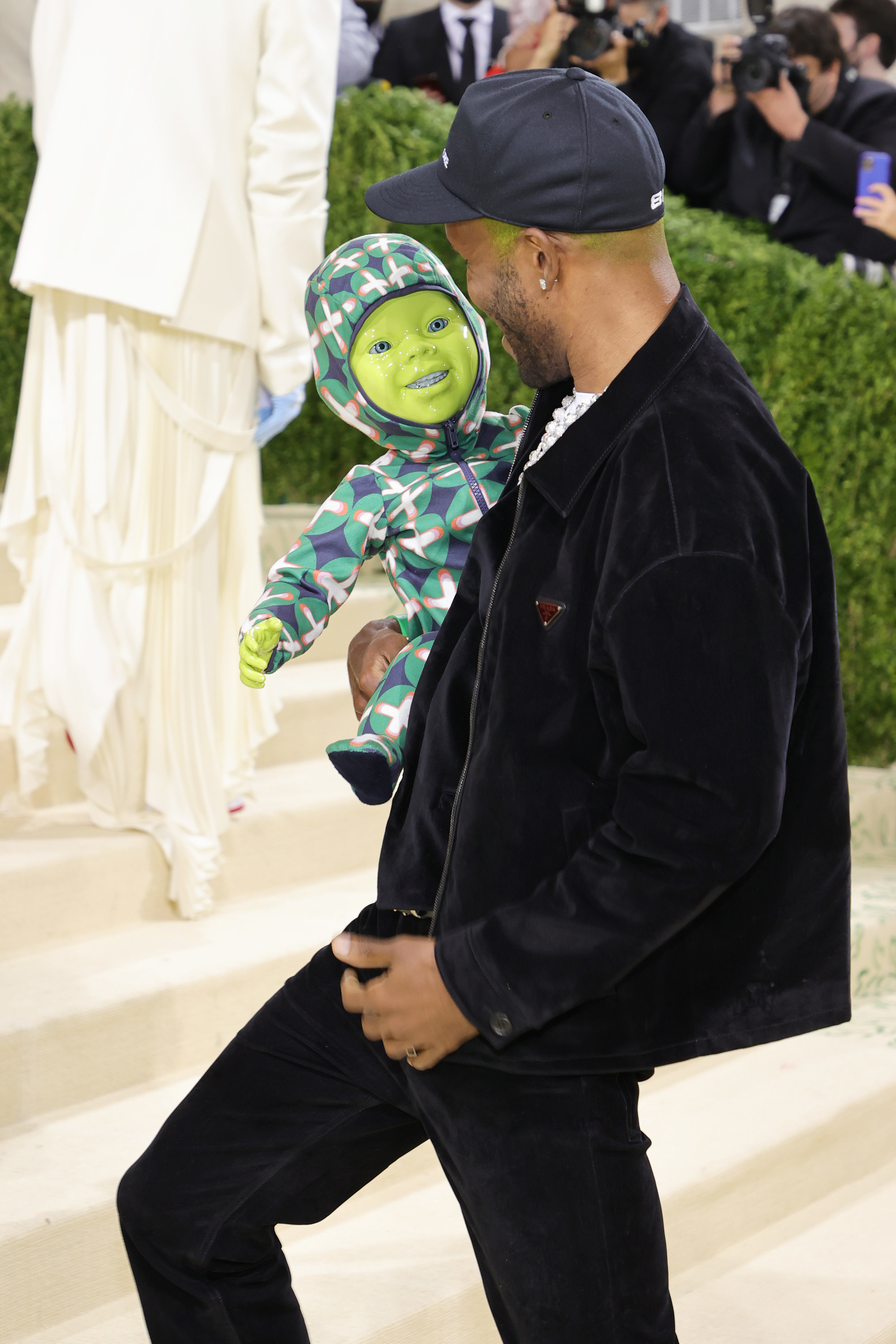 The "Super Rich Kids" singer, who recently launched a new luxury company called Homer, also dressed Cody in a onesie printed with a pattern from Homer's silk scarves.
Frank was equally coy about the baby in an interview with Keke Palmer, who simply called the inspiration behind his ensemble "movie magic" and "America."
And there you have it. Frank, you've done it again, and I wouldn't have it any other way.