You know Lily Allen and David Harbour.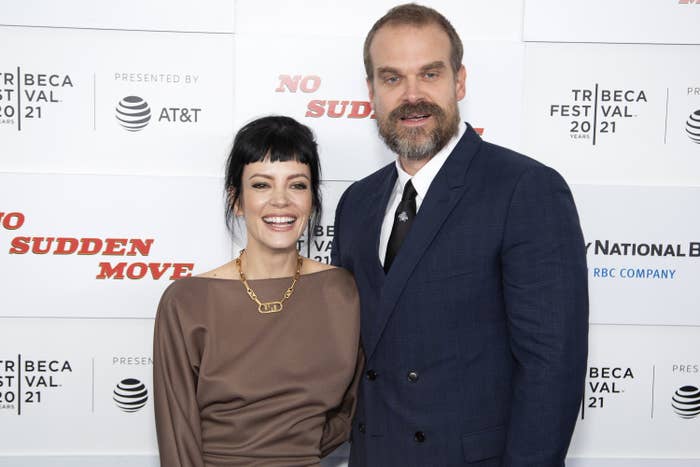 Anyway, David, whom you probably know as Jim Hopper in Stranger Things, currently stars in Marvel's Black Widow as Russian "Super Soldier" Alexei Shostakov.
As tends to happen when you star in a Marvel movie, David got fit. Like, FIT. And apparently Lily has some *thoughts* about that.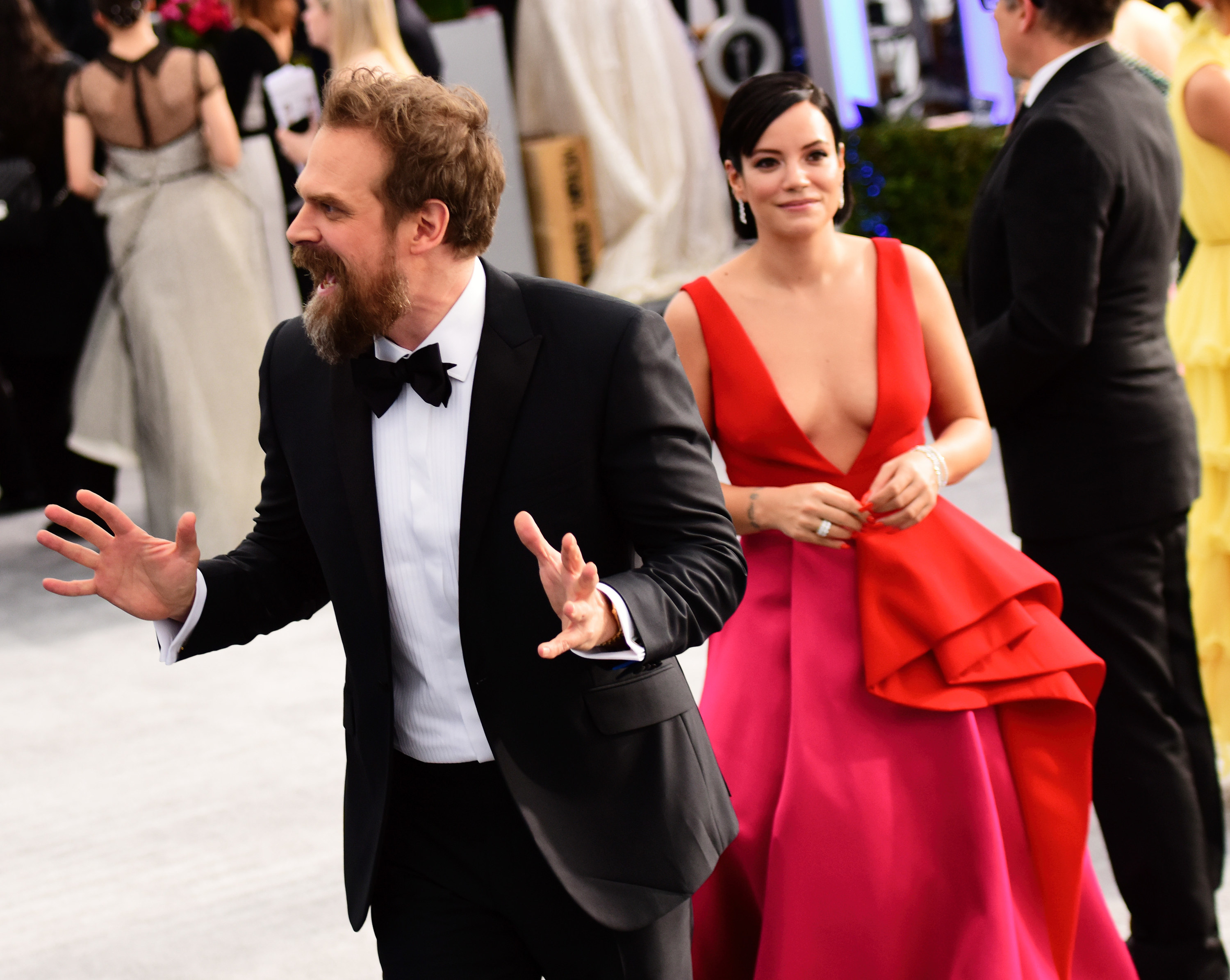 Speaking to the New York Times, David said, "It's a true testament to my undeniable charisma when I say that my wife met me at 280 pounds with this beard and this hair."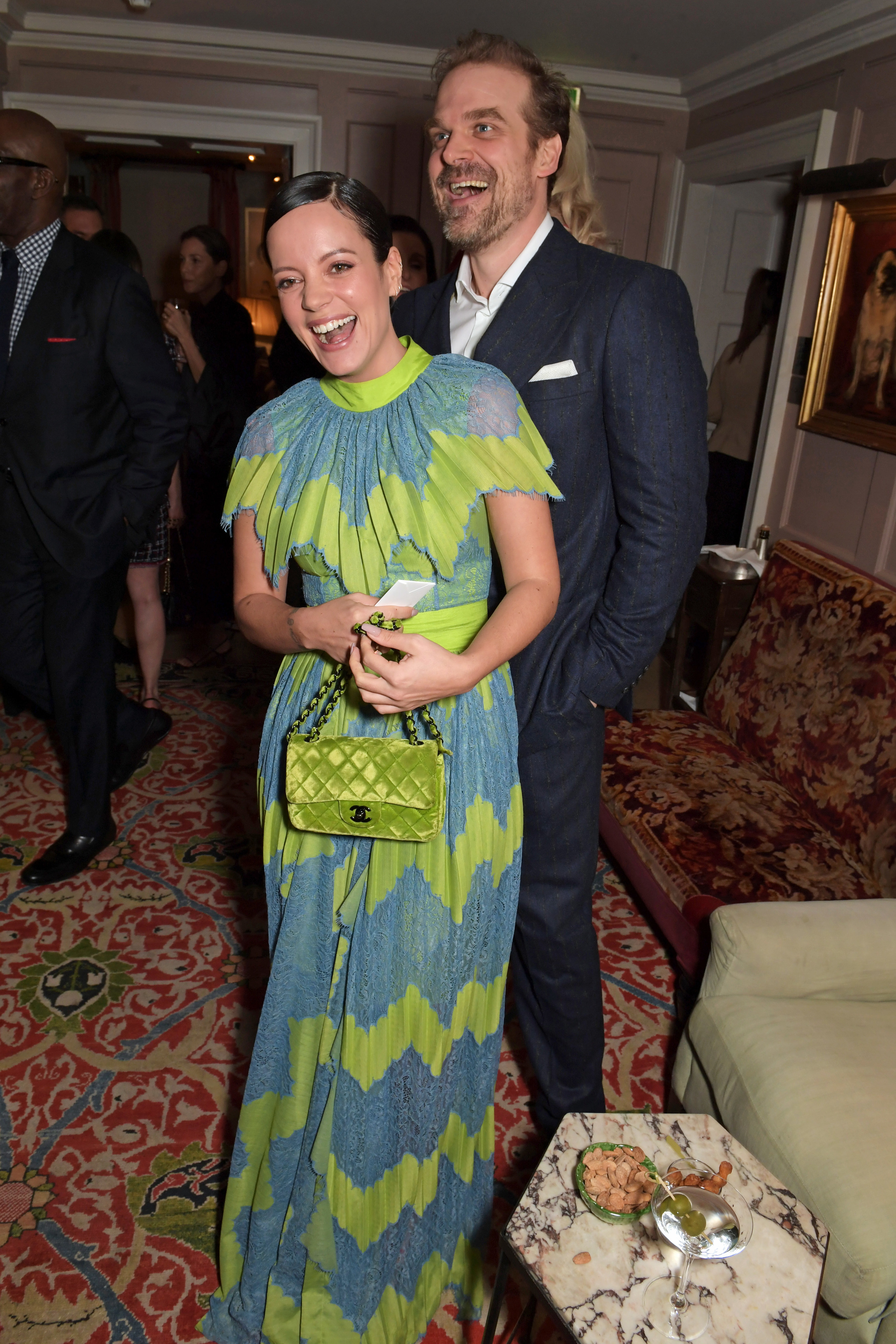 "We went on a date at the Wolseley [restaurant] in London, and she really fell for me at my worst, physically and hair-wise," he continued.
Would ship these two again — 10/10.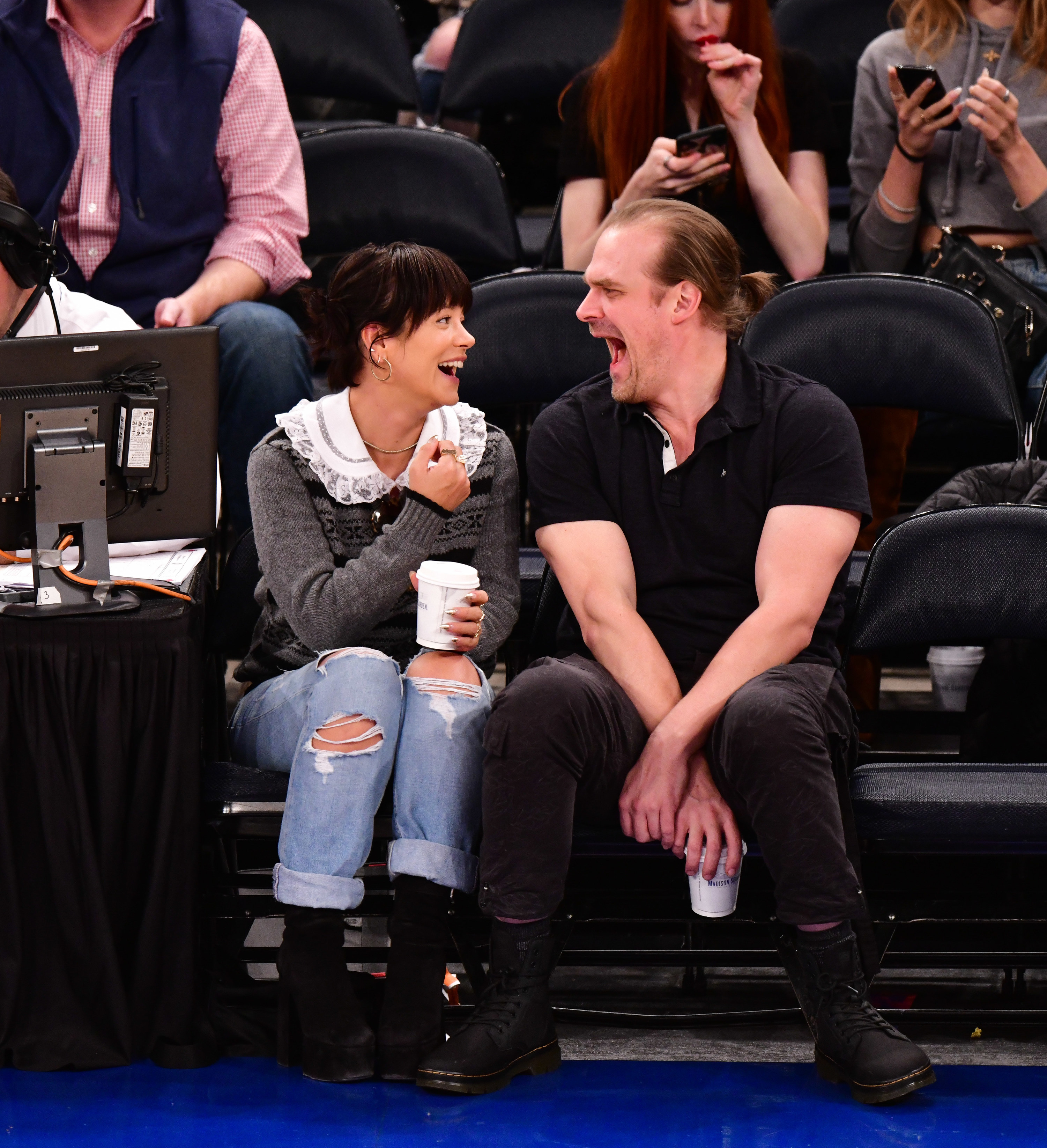 To see David in action, have a look at the Black Widow trailer: