Every now and then, Hollywood gives us a truly unplanned moment, and we all have a good laugh. Today's moment is brought to you by Daniel Craig and Javier Bardem.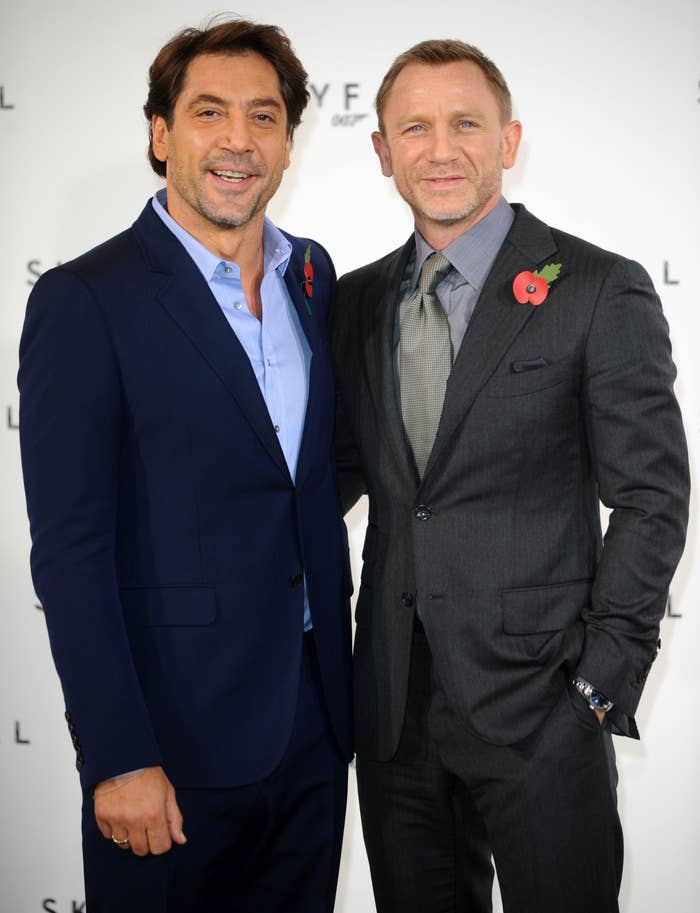 The Skyfall costars did an #ActorsOnActors interview for Variety, during which Daniel was bleeding from the forehead and had no idea.
"Let me ask you this last question my friend, what happened to you here?" asked Javier, pointing to his forehead.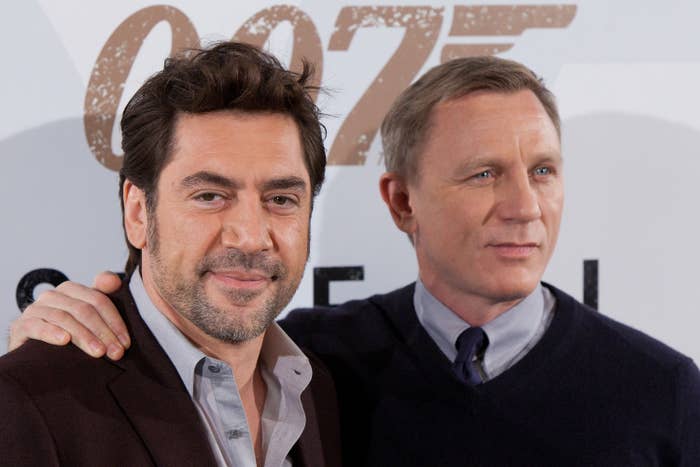 "Where? Have I just got sandwich on my head?" replied Daniel.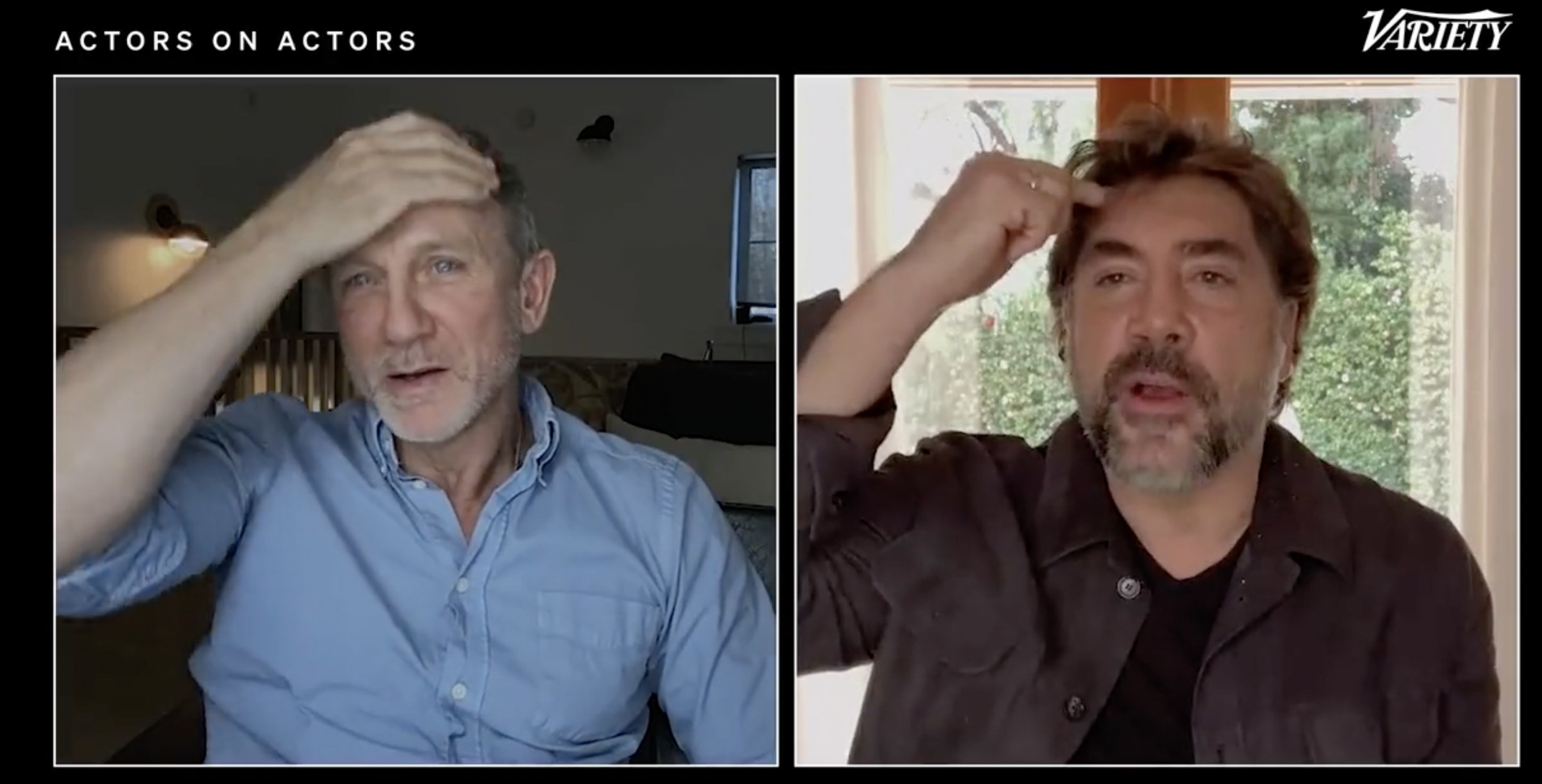 After going to look in the mirror, Daniel exploded with laughter and said, "They've sent me this wonderful ring flash that I've set up with an iPad in the middle of it...and it just fell on my head just before [the interview]."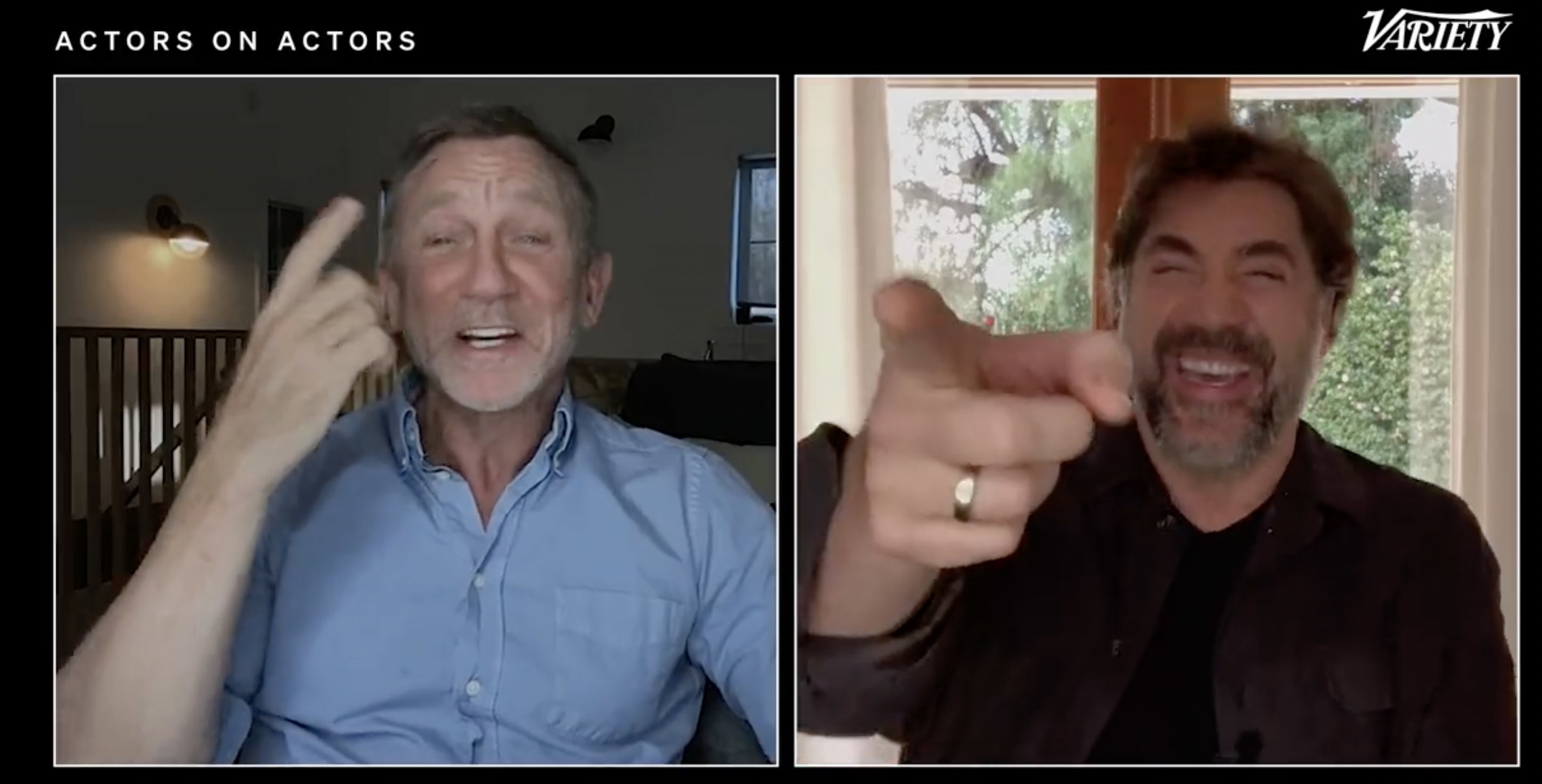 "This is 17 years playing Bond! No wonder I get fucking injured every time I do a movie!" Daniel wheezed.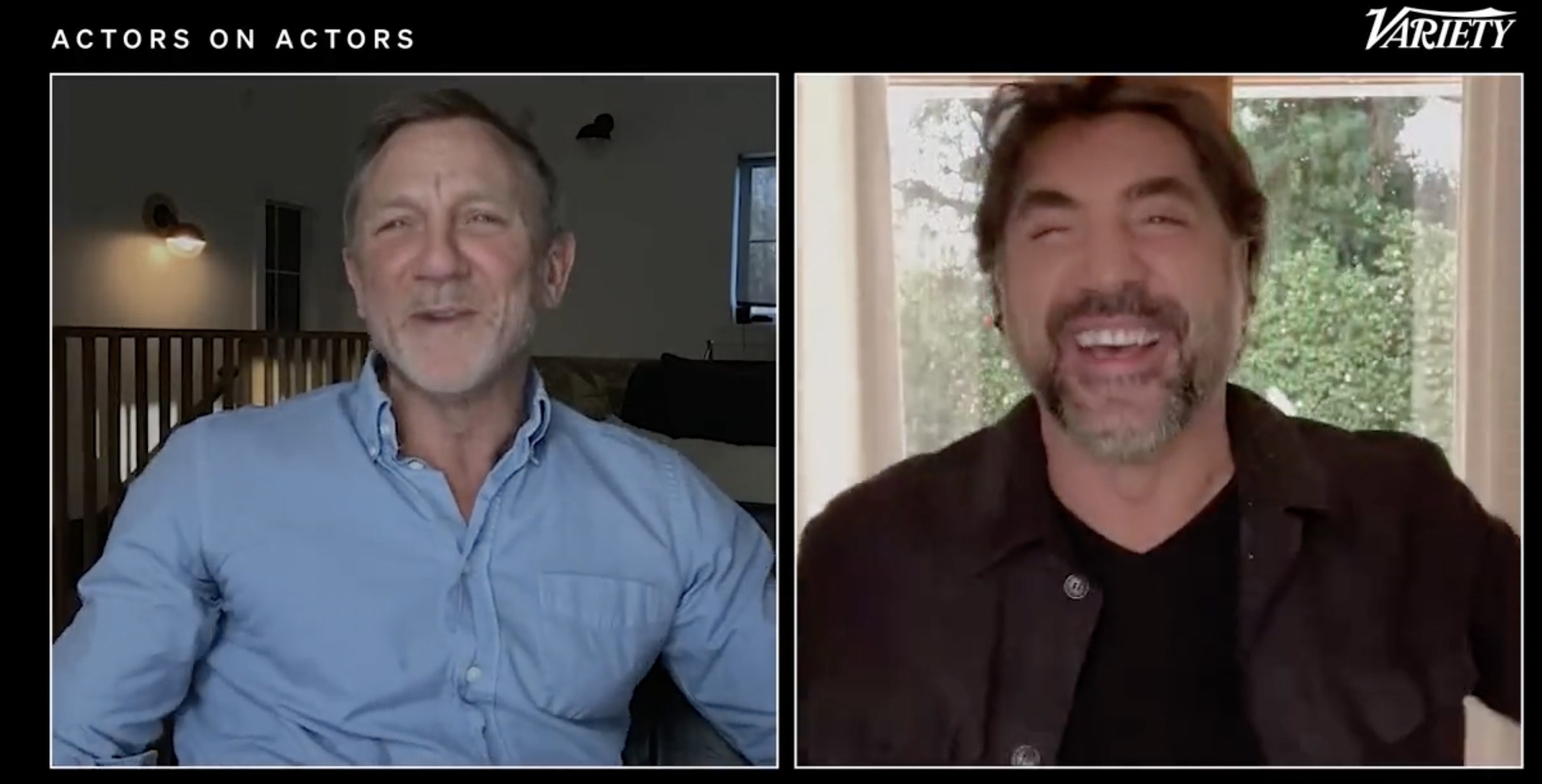 It's true. Daniel has injured himself a LOT while making his many Bond films. Making 2008's Quantum of Solace, Daniel tore the labrum — aka the connecting cartilage — in his right shoulder during an aerial stunt. And while making 2012's Skyfall, Craig ruptured both his calf muscles. AND while making 2016's Spectre, Daniel injured his anterior cruciate ligament (a ligament in the knee).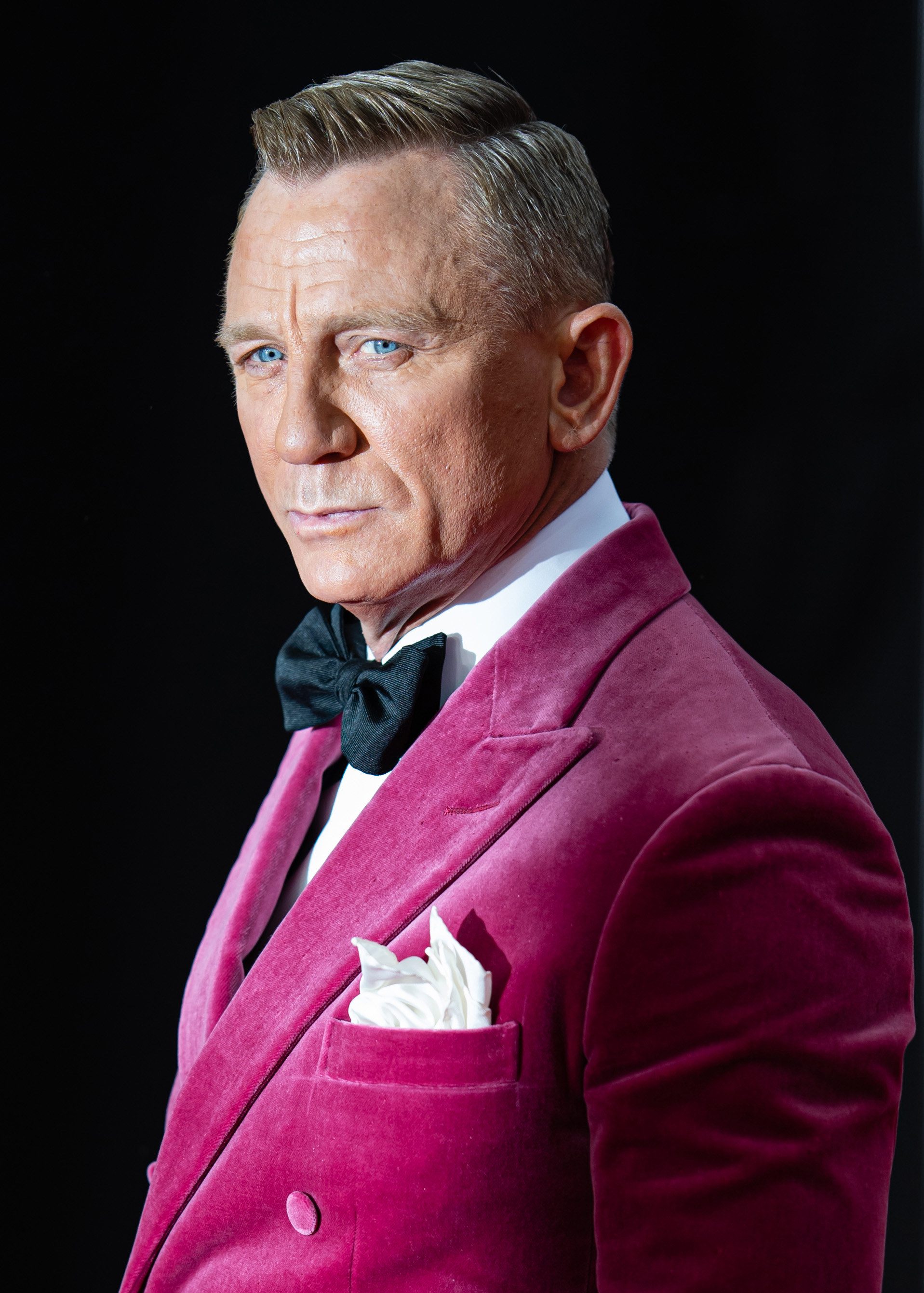 Ow. And to be taken down by an iPad right before doing an on-camera interview?! Well, at least Daniel was an excellent sport about it. What a pro.