As you probably know, Cardi B and Offset welcomed their second child — a boy — earlier last month!
Now, Cardi's getting real about what the birthing process was like, and it's quite the reality check.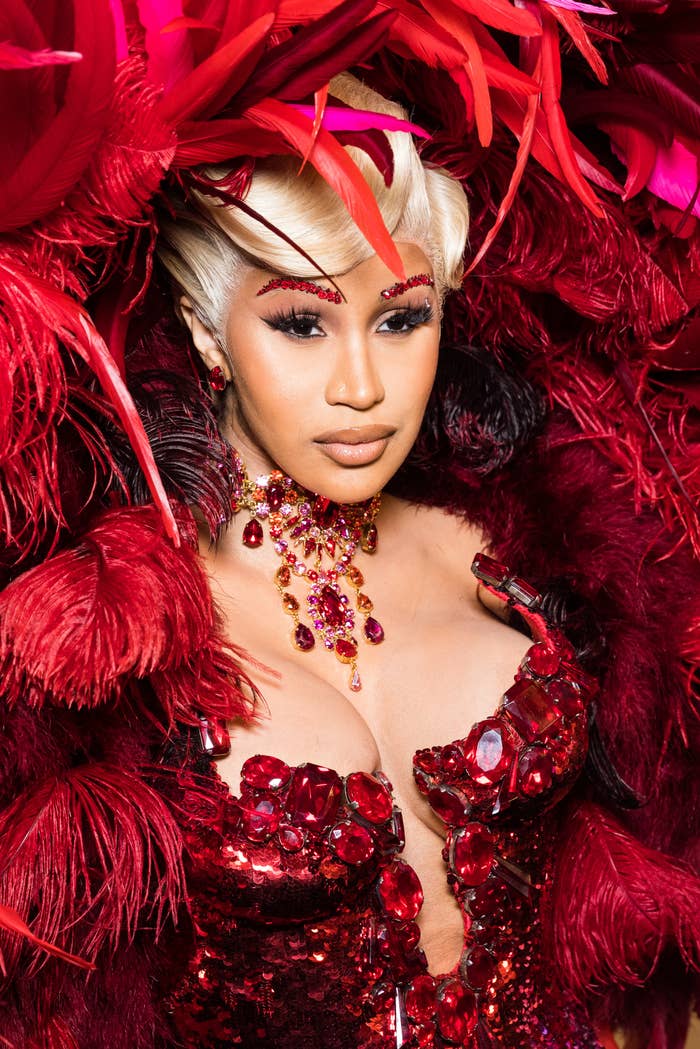 Posting to her Instagram story, Cardi acknowledged how some fans had complimented her on her postpartum body, wanting to know, "What do you do? You did lipo? You had a tummy tuck?"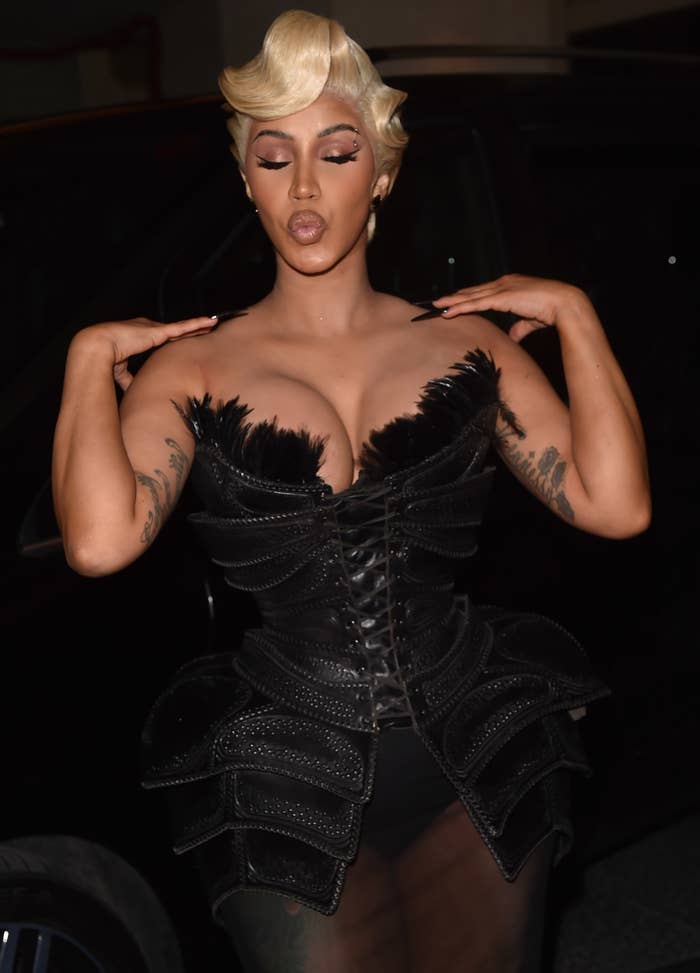 "You cannot do surgery after you give birth, especially me," Cardi said about her "crazy-ass delivery," adding, "I lost so much blood, guys."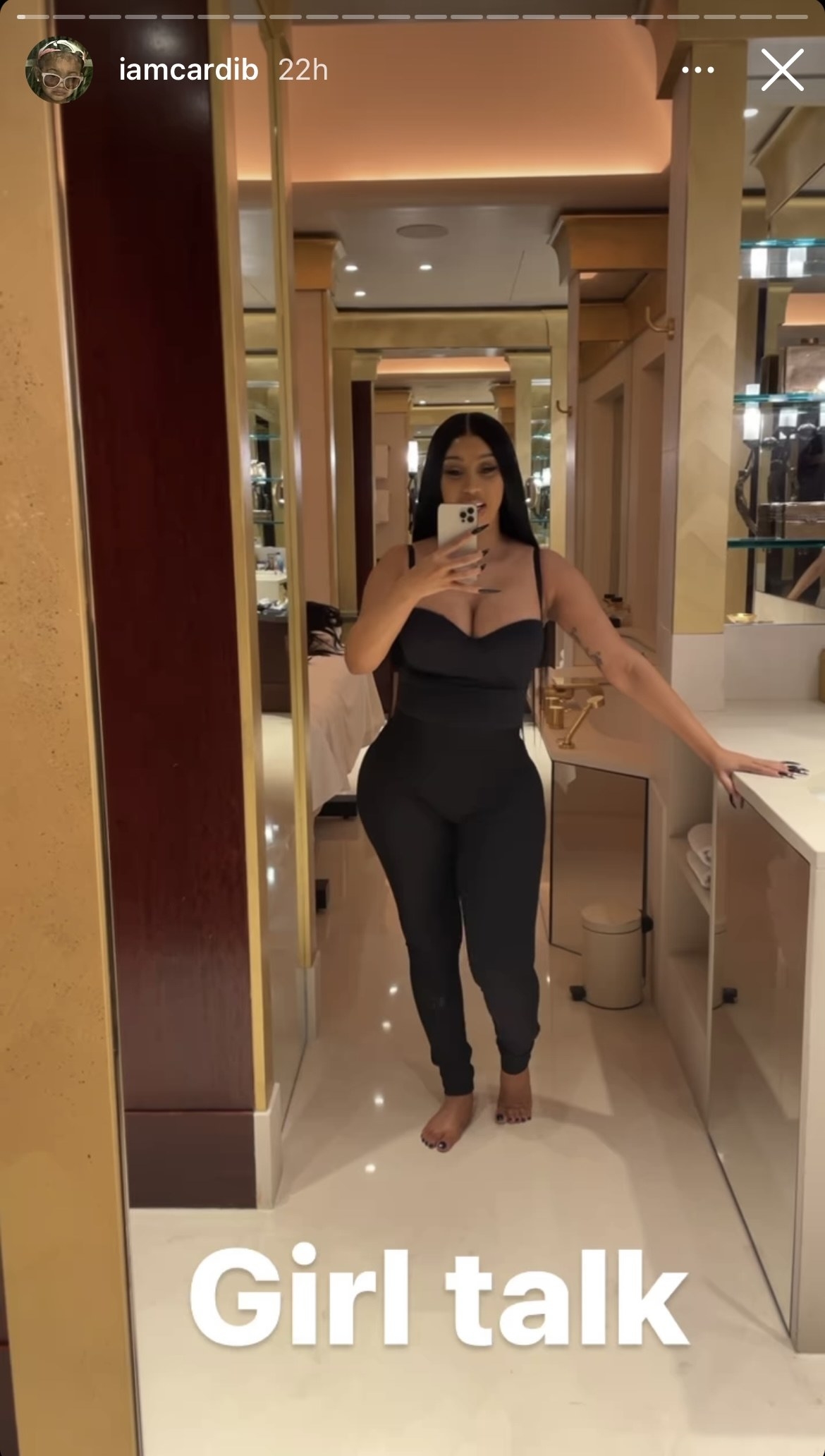 "But anyways, yes, I look snatched," she continued, "Especially when I take these paparazzi pics... You know I like to be real with you guys, and that's because my skin is still LOOSE, and I still got a lil' pouchy-pouch right here."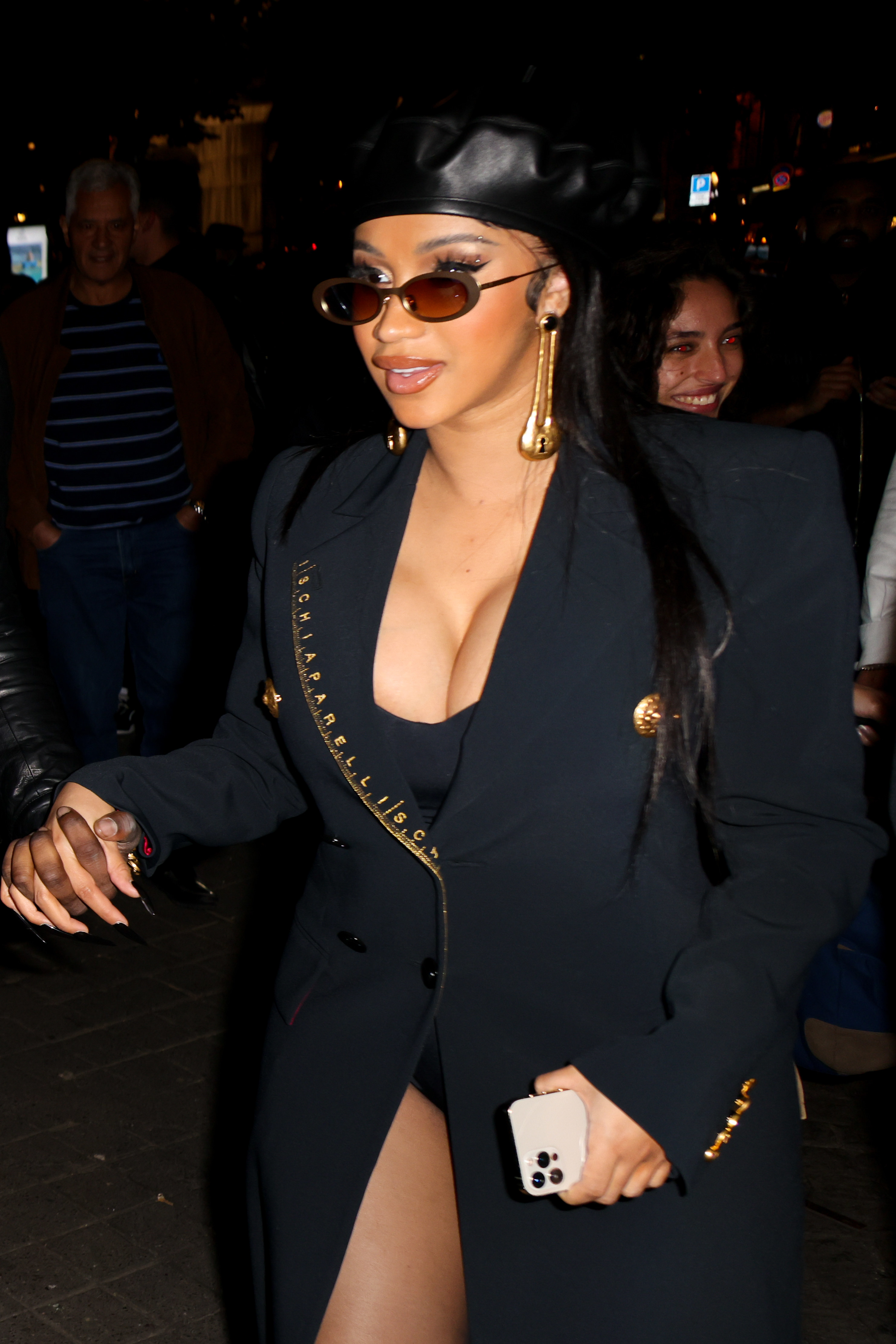 "Fuck it. Take your fucking time," Cardi concluded. "It's really hard dealing with kids, especially when you do two kids, after you give birth."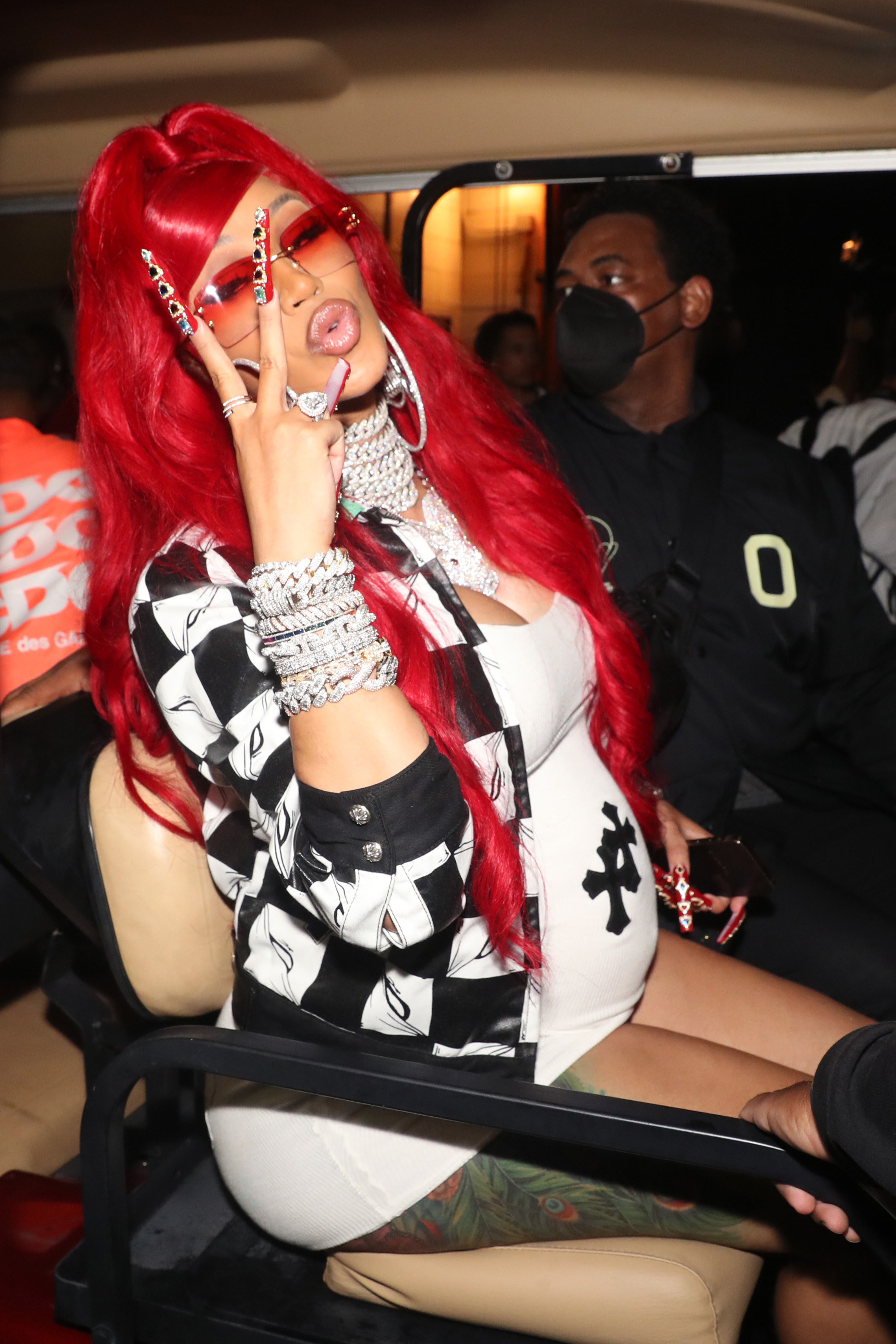 Cardi is 10,000% right! Birth wreaks havoc on birthing bodies, and it takes TIME to recover, both mentally and physically. So: Take. Your. Time.