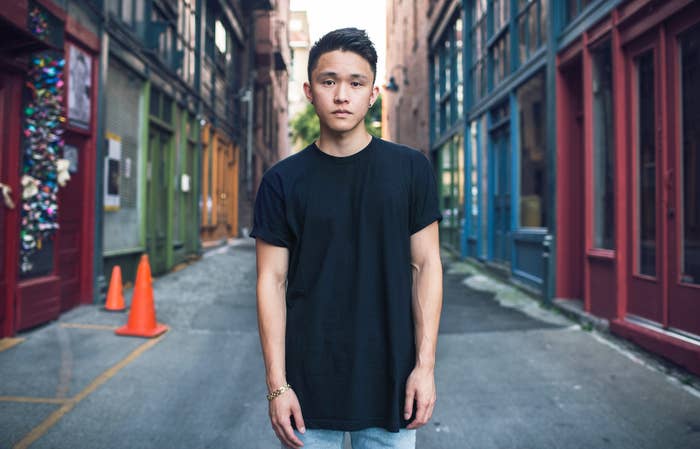 As a martial arts movie star, Bruce Lee dismissed his enemies with ease. But his greatest nemesis was never shown on screen.
In "Year of the Dragon," Seattle wordsmith Troy Osaki reveals an overlooked part of Lee's legacy: the racism he endured as a young actor. For most of Lee's career, Osaki tells us, he was typecast and marginalized by Hollywood studios — deemed unfit for leading roles. It wasn't until he moved back to Asia that he starred in films and wrote and directed his own work.
Osaki's poem was filmed on the streets of Seattle's Chinatown/International District, where Lee lived in his early 20s. The action star studied at the University of Washington (Osaki's alma mater) and then moved to California to teach martial arts and pursue an acting career.
By the late 1960s, Lee had gained fame for playing Kato in "The Green Hornet." But TV cred didn't lead to starring roles in movies. Those would come in Hong Kong productions like "Fist of Fury" and "The Big Boss." He returned to Hollywood for his last film, 1973's "Enter the Dragon," which was produced by Warner Bros.
Here's Osaki explaining, from the perspective of Lee:
"When I started gaining strength in my following
major Hollywood studios finally offered
to manifest my movies…

didn't risk investing in a Chinaman
until they confirmed
he could do the heavy lifting.

I heard all their excuses.

But I knew the reason
why they side stepped my fight scenes
was to avoid staining their screens

with slanted eyes.

I had to finger jab their vision
for America to see me correctly."
The performance couldn't be more timely. This week, negative reviews of an upcoming movie about Bruce Lee have begun to stream in. The reason? The film focuses on a white protagonist, pushing Lee to the margins of his own biopic. Luckily, we have Osaki to tell the real story.
Find Osaki on Twitter or drop him a note about the video on Facebook. In his other poems about Asian American identity, he shares his grandmother's experience as a Japanese American incarcerated during World War II and revisits the 1982 murder of Vincent Chin.