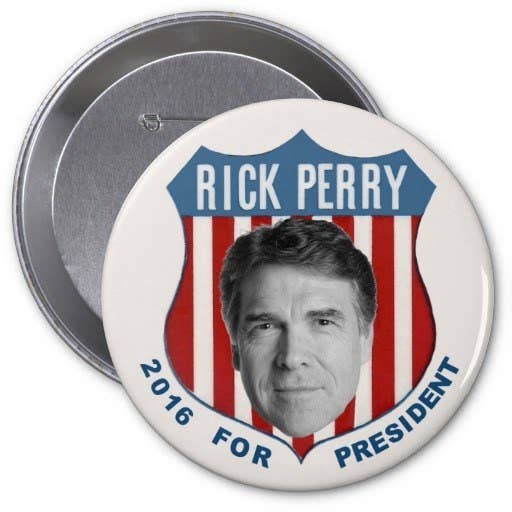 Rick Perry, the time is now to self-assess your track record of commentary. Simply: stop giving the media what they want -- divisive words. Instead, give them a politician with a conservative message and track record of policies that work.
I will be the first to admit that comedians, the public, and media (with the exception of maybe Fox News) often report on the gaffes of Governor Rick Perry of Texas, over his conservative record and substance. But life isn't fair, especially in the game of politics. Sadly, we live in era of fast-track media where entertainment is more important than acute awareness of issues and qualifications of a candidate. In the age of immediate gratification, is anyone really surprised by this?
As a liberal, certainly it comes easy to galvanize on the stupid things that conservatives say. And Rick Perry is prime bait. His statement to defend his support of Texas regulation of abortion clinics by invoking the death of Joan Rivers as a comparison of necessary restrictive abortion law was ridiculous, and insensitive to the Rivers family. More jarring were his comments that immigrants crossing the broader should be screened for Ebola, though Latin American countries had and continue to have no reported cases of the disease.
Let's not forget during his book tour he said, "Even if an alcoholic is powerless over alcohol once it enters his body, he still makes a choice to drink. And, even if someone is attracted to a person of the same sex, he or she still makes a choice to engage in sexual activity with someone of the same." Evidence to prove his theory, well there was none. Of course this comment was all over the news, and not in a good way.
Then there's the racism. You would think the rule of thumb would be to separate yourself from it at every opportunity. Perry however chose to bask in a subject sensitive and deemed by the black community as racist. The issue, the birther movement demanded President Obama show his birth certificate, and so Rick Perry took the bait and commented on the subject, "It's a good issue to keep alive. It's fun to poke at him." All this did was provide an up ticket to the liberal message that conservatives are racist.
The GOP relationship with the black community has and continues to erode. His lack of understanding to this sensitivity only added to the already plagued laundry listed in convincing minorities that conservative policy is better for them.
Yet oddly, with all the gaffes, I still think there's hope for Governor Rick Perry. Reason: his gaffes should not be a substitute for what conservatism is. Here's when Rick Perry spoke like a good conservative:
On bipartisanship, education, and taxes –
"Reforming public education, cutting property taxes, fixing adult and child protective services and funding our budget can all occur when Democrats and Republicans engage in consensus and cooperation - not cynicism and combat."
On the role of government –
"As Americans, we don't see the role of government as guaranteeing outcomes, but allowing free men and women to flourish based on their own vision, their hard work and their personal responsibility."
On America –
"It is time to let America be America again. To return freedom to the people. To stand on our founding principles and reject the cynical politics of the Nanny State."
On the economy –
"As Americans, we realize that there is no taxpayer money that wasn't first earned through the sweat and toil of one of our citizens."
On the environment –
"Texas has long been known as the nation's largest energy producer, but we are equally proud of our distinction as the nation's leading energy innovator."
On social issues –
"When it comes to conservative social issues, it saddens me when sometimes my fellow Republicans duck and cover in the face of pressure from the left. Our loudest opponents on the left are never going to like us so let's quit trying to curry favor with them."
On conservatism –
"I come by my conservatism authentically, not by convenience. And I offer the American people a new direction."
On faith –
"The God we serve does not seek out the perfect, but instead uses our imperfections and our shortcomings for his greater good. I am humbled by my own limitations. But where I am weak, He is strong."
Now, if only he can posture comments like this always. And maybe -- just maybe, we'll be saying President Rick Perry.
About that indictment though? Well that's another story.