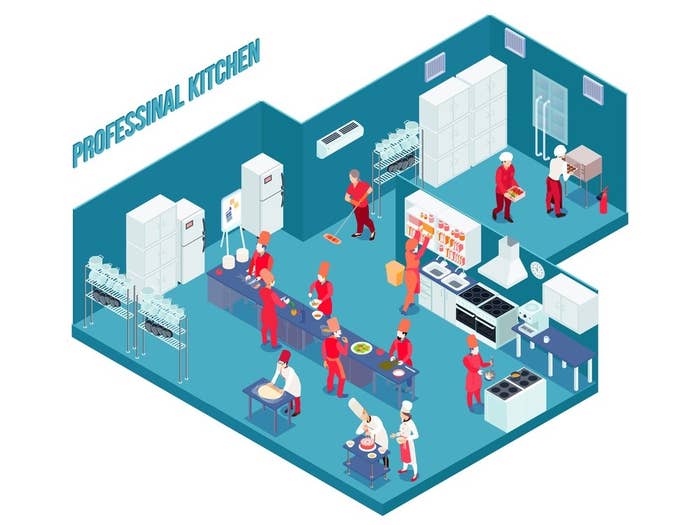 Love Trends
Similar to fashion, food goes through its own trend cycle. Some recent dining trends include avocado toast, poke bowls and specialized teas. Choosing the right trendy food to go on your menu can be a challenging and sometimes an expensive risk. It's smart to start small and make less costly changes that can still capitalize on the trend. Most importantly, keep in mind that trends don't last forever. Be ready to adapt to the next big thing.
Keep it Convenient
We live in a busy world that is filled with options packed amidst our ever-tightening schedules. When it comes to choosing a restaurant, millennials will usually opt for convenience. They want the freedom to order food from the comfort of their home and have it delivered to their doorstep. This trend is why developing an off-premise dining and delivery strategy is so important for restaurant owners.
Food Preferences
Millennials have a clear understanding of all the relationship their food choices have on their overall health. As a result, they seek healthy foods whenever possible. In addition, millennials are concerned about the carbon footprint that they leave through the consumption of food. They'll be on the lookout for restaurants that offer recyclable and green packaging for their food.
Tech Savvy
Millennials use technology for everything and expect the company and services they use to "meet them" there. Many restaurants have already developed their own app to appeal to their customers. We've mentioned off-premise dining in this article once but because it's so important, it's worth mentioning twice. If you're concerned about the influx of traffic from off-premise dining, consider a kitchen display system that keeps your orders coursed and routed.
Shared Experience
Last but not least, millennials want to share their dining experiences. According to a study conducted by the Halo Group, 75% of the millennials interviewed value experience far more than nourishment. Having an exciting brand is going to keep millennials in seats. They want to visit restaurants that have created a brand that they can get excited about. They appreciate the stories behind how restaurants got their start. Sensory details like illustrated menus and quirky lighting will often grab a millennial's attention and is worth a share on social media. Taking these factors into account and applying them to your restaurant will go a long way with millennials.
Inevitably, new generations will come along and reshape the restaurant industry the same way millennials have. For now though, keeping millennials dining preference top of mind will give you a competitive advantage and keep your restaurant in demand.