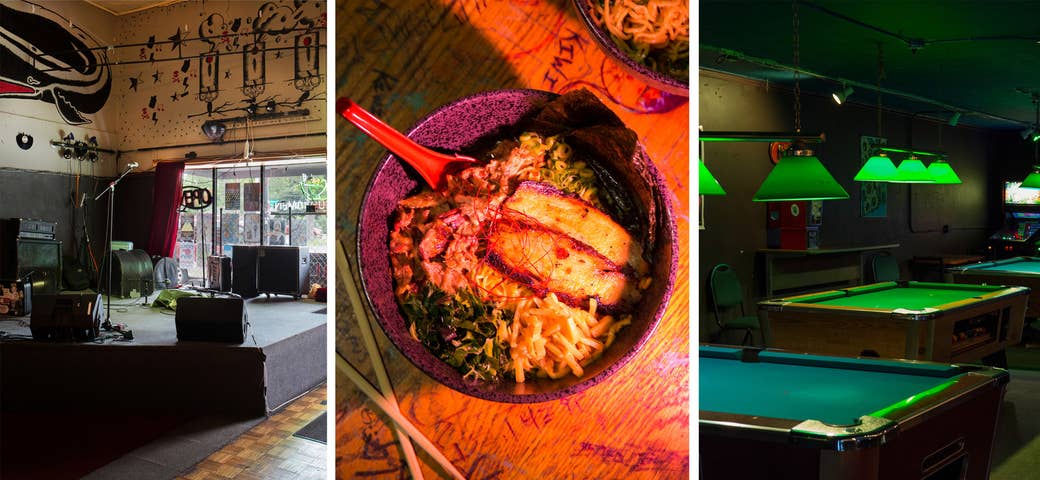 If you're looking for a place to hear live music, shoot some pool, play pinball, and eat killer ramen noodles, look no further than Avenue Cafe in Lansing. The crowd here is young and fun, the walls are decorated with murals, and the best way to describe the vibe is "that cool place all the main characters from your favorite show would hang out if it were set in Michigan." Bonus: When you order the ramen noodles, you get a lot of ramen noodles. Come hungry.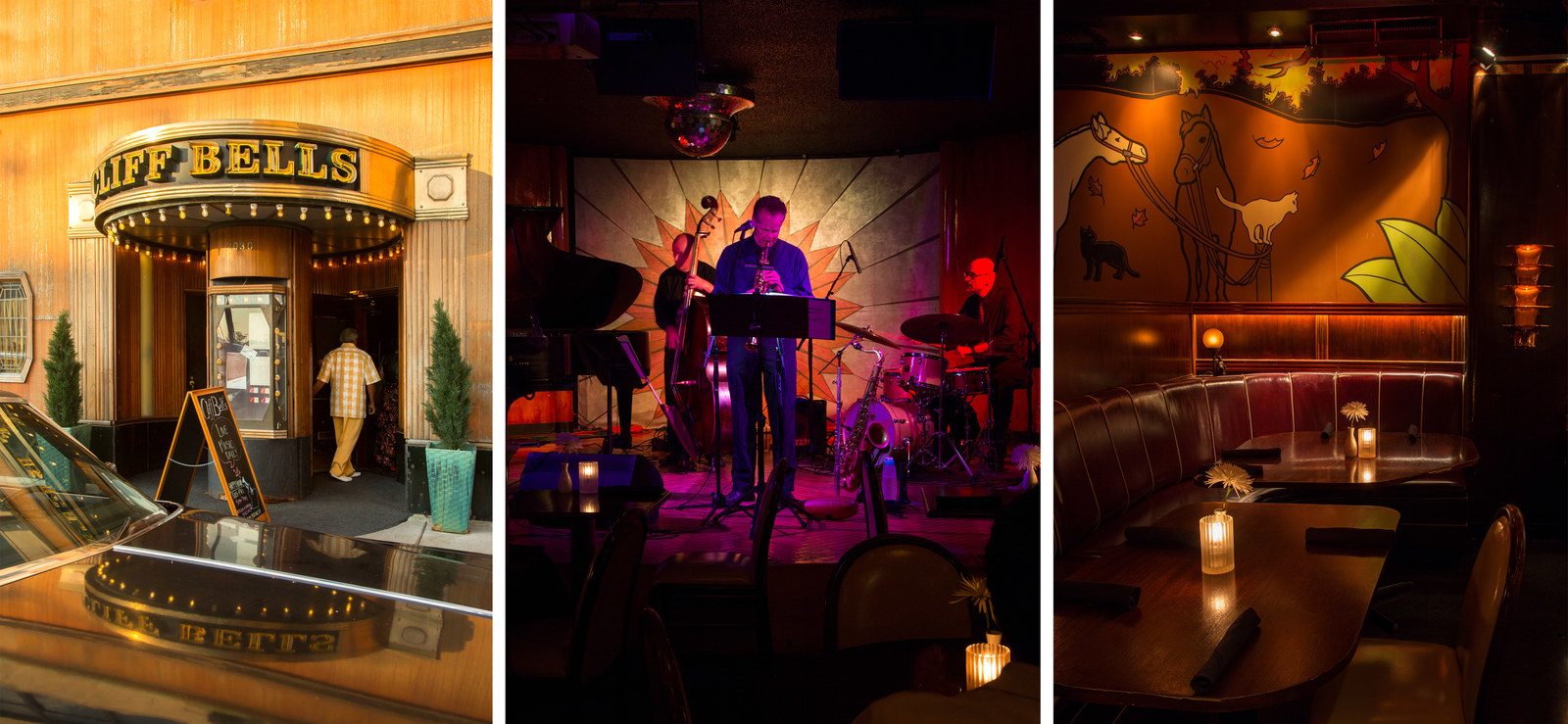 Cliff Bells is like a time machine to the past. This art deco–inspired cabaret club full of history offers an impressive selection of creative drinks. The Detroit spot, located in the heart of downtown, is perfect for a romantic date. Cliff Bells doesn't just dabble in nightlife; it also offeres a Sunday brunch complete with bottomless Bloody Marys and mimosas.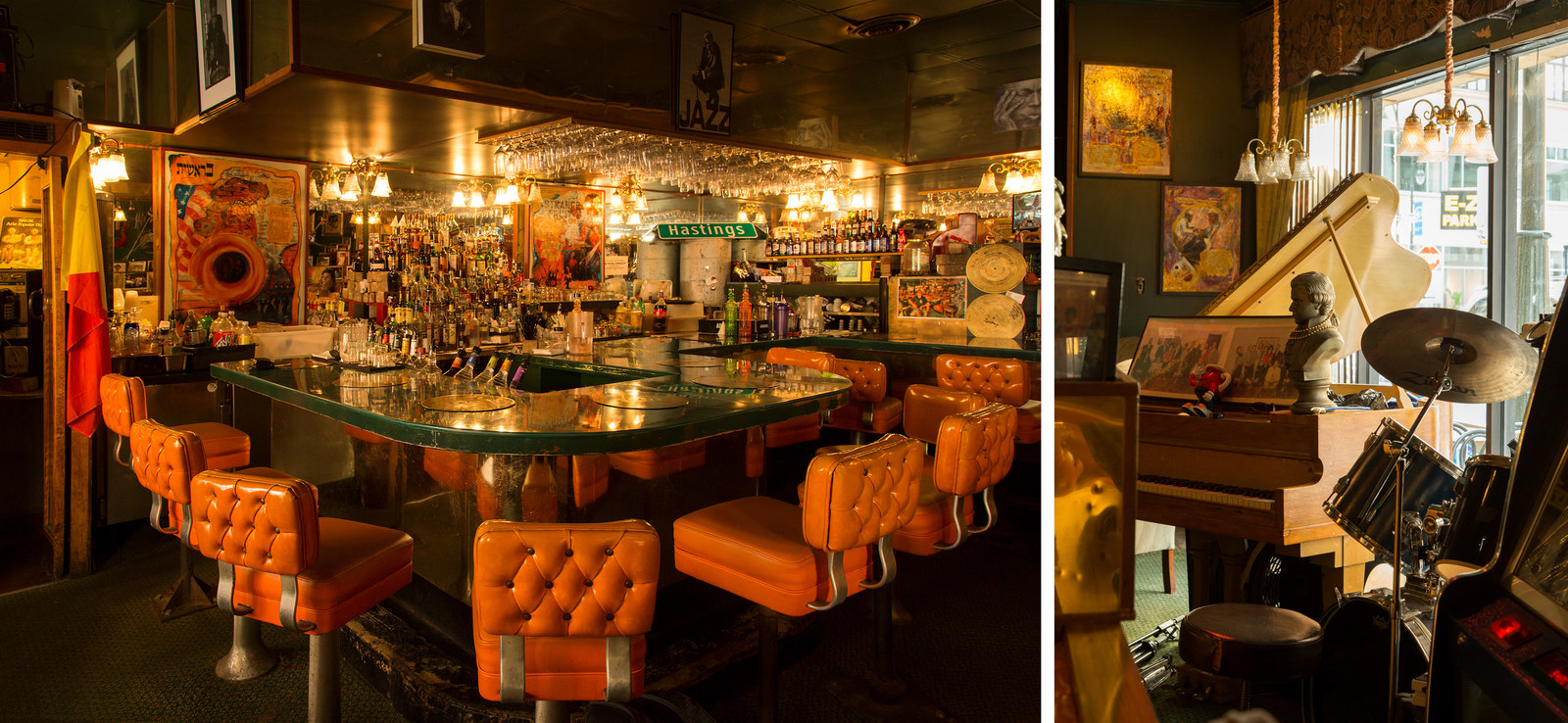 This Detroit speakeasy, complete with live music of all genres, eye-catching decor, and a charming staff, will have you staying until last call. If you're smart, you'll order a grilled cheese. And if you're lucky, you may meet the owner, Larry, and he may read your palm. One of Michael Jackson's suits is hanging inside Cafe D'Mongo's. See if you can find it!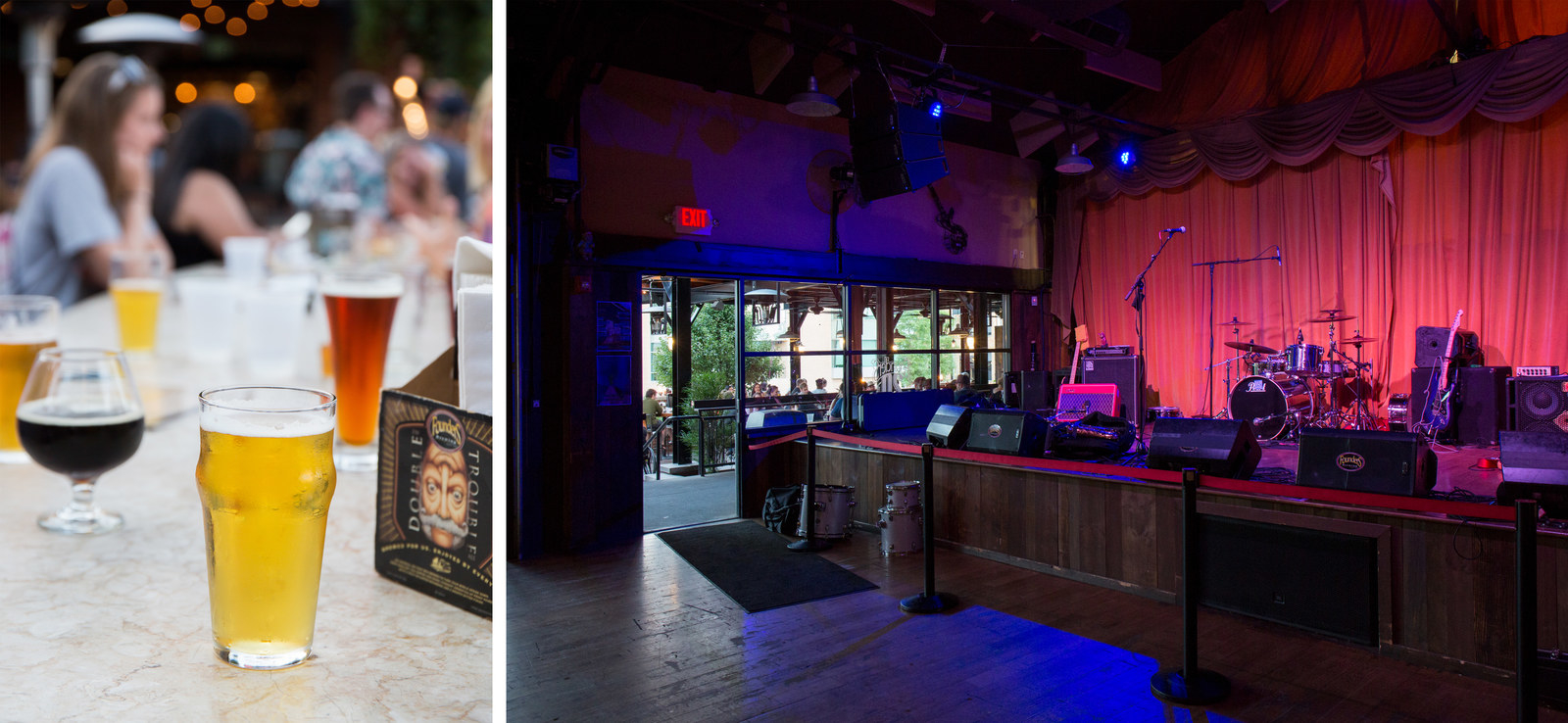 Overlooking the brewing facilities, this multiple-floors Grand Rapids hangout with high ceilings serves craft beer and tasty sandwiches and provides live entertainment seven nights a week. If the weather is nice, Founders Brewing Co. is the place you want to be. But if you really want to get close to the music, sit inside the large dining hall–style room where the stage is located.

This Grand Rapids gem has been around since 1972. Although it's one venue, it's got two stages — the more music the merrier! If you've got a favorite band, this historic spot has almost certainly played at The Intersection. This impressive venue has all the lights and fog you could ever need. The Intersection really knows how to put on a show.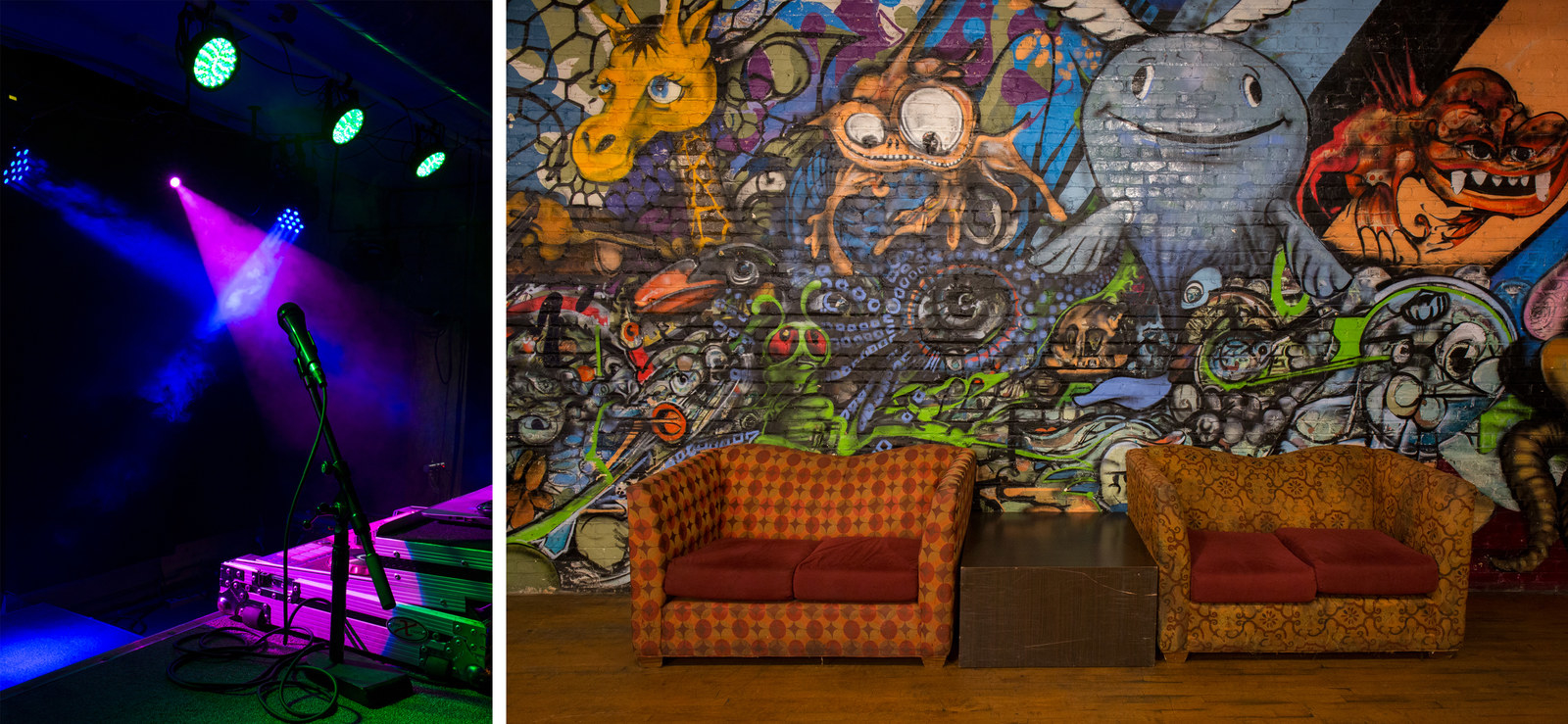 A real treat for music lovers, this intimate bar and music venue located in Lansing hosts independent bands playing all genres. Its graffitied walls and lived-in couches give The Loft a "chillin' in your friend's super-cool basement" vibe. Before your show, stop by one of the cool bars located on the same street. The Loft is the place to see bands before they get big.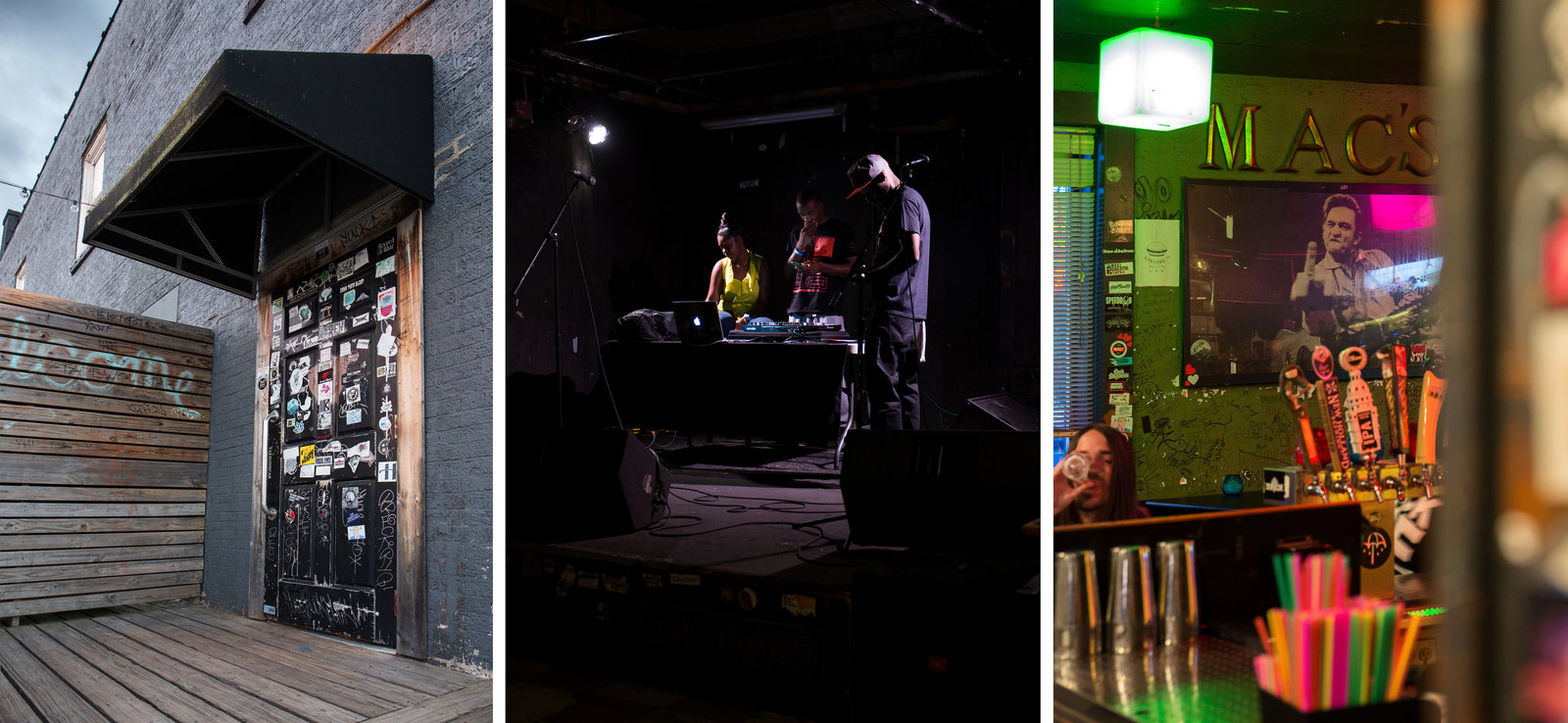 This nationally recognized music venue showcases everything from "cutting edge, extreme acts" to "intimate shows." This venue, located in Lansing, is buzzing with a rich history. Mac's Bar, with its walls covered in stickers and gig posters, feels like the ultimate cool kids hangout. It's both glam and grunge at the same time. To give you an idea: Outside of Mac's Bar sits a Dumpster spray-painted in gold.

This newly renovated space has transformed itself into quite an impressive music venue in Detroit. Come for the music and dancing. If it's nice outside, don't miss Marble Bar's outdoor area. Light-up palm trees, hammocks, string lights, and boxcars turned into stages make the space a fun mix of grungy and tropical.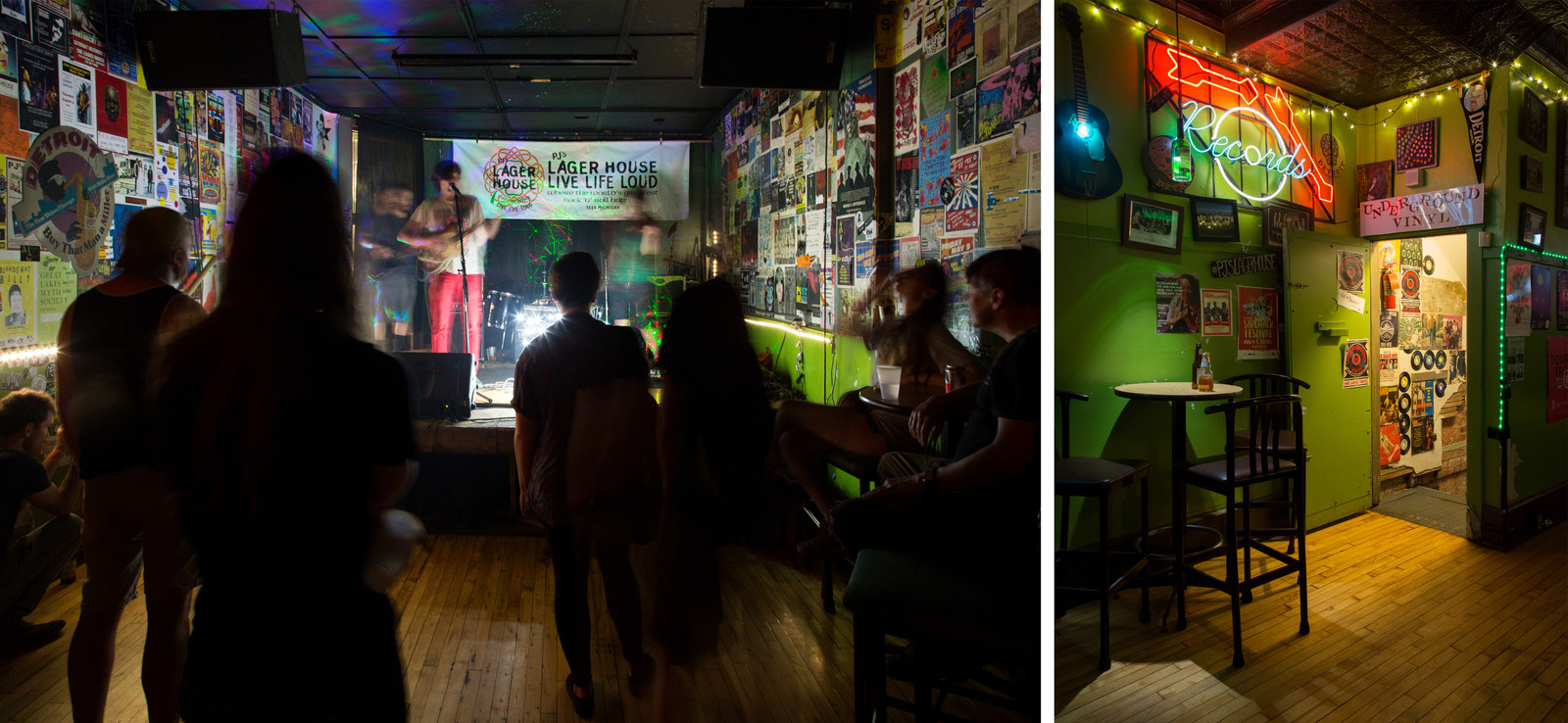 This enduring bar, located in Detroit, serves handmade burgers and New Orleans–style Cajun grub with a side of live rock music. Music lovers of all types will find a home here, as PJ's Lager House hosts a wide variety of musical acts. The stage is in an entirely separate room, so if you're not in the mood for music, you can wander in and out.

This colorful Grand Rapids pub and music venue is where good drinks, artists, and pinball machines come to meet. The bar area outside the stage offers an impressive collection of pinball machines and awesome movie posters and merchandise you can actually buy right at the bar. Seriously, poster lovers will swoon over the posters at The Pyramid Scheme.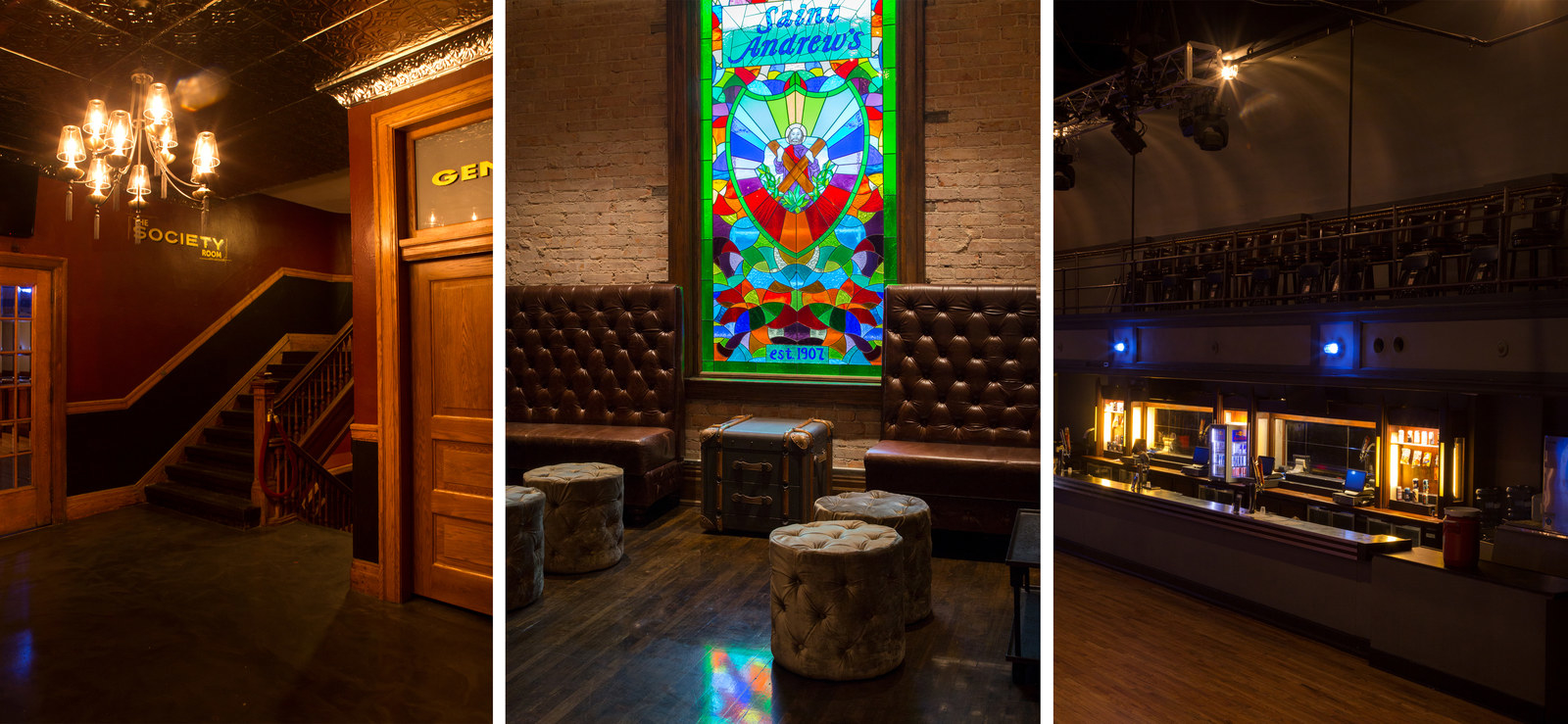 This longtime Detroit favorite has killer acoustics, legendary acts, and great bar service. Saint Andrew's Hall has a long history and has hosted a serious amount of impressive musical acts. You name 'em; they were probably at Saint Andrew's Hall. Recent additions include a totally renovated lofted seating area, new hallways, and sleek bathrooms. And, to top it all off, a super-swanky lounge area located above the stage.

Photographs by Sarah Stone/© BuzzFeed
Design by James Devogelear/© BuzzFeed
No matter what type of music you prefer, Michigan has a place for you. Detroit, Lansing, and Grand Rapids offer a fun collection of venues that will surely have you falling in love with music all over again. See for yourself when you visit Michigan.