And you thought D.C. stood for District of Columbia. Look up the definition of "Dominionism" for more on this type of thinking.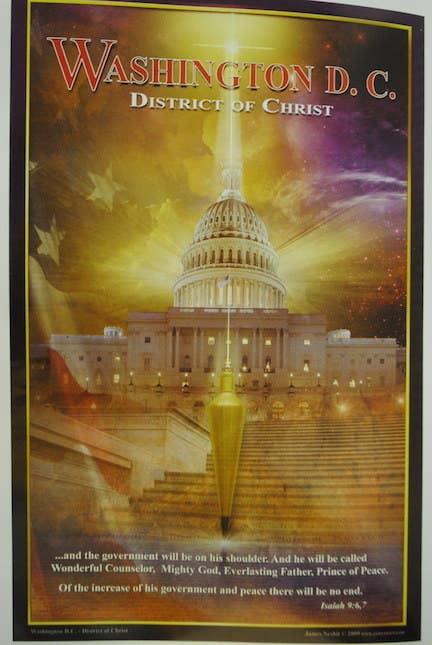 It's also impossible to take the Tea Party seriously with art like this. Guess what? It's not a real quote.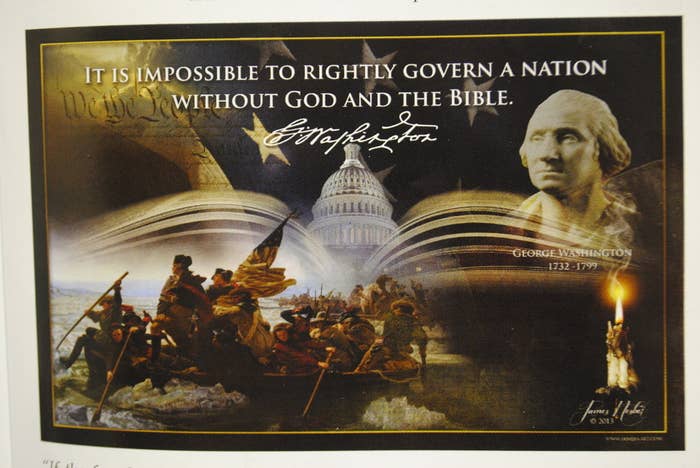 How about appealing to reason first?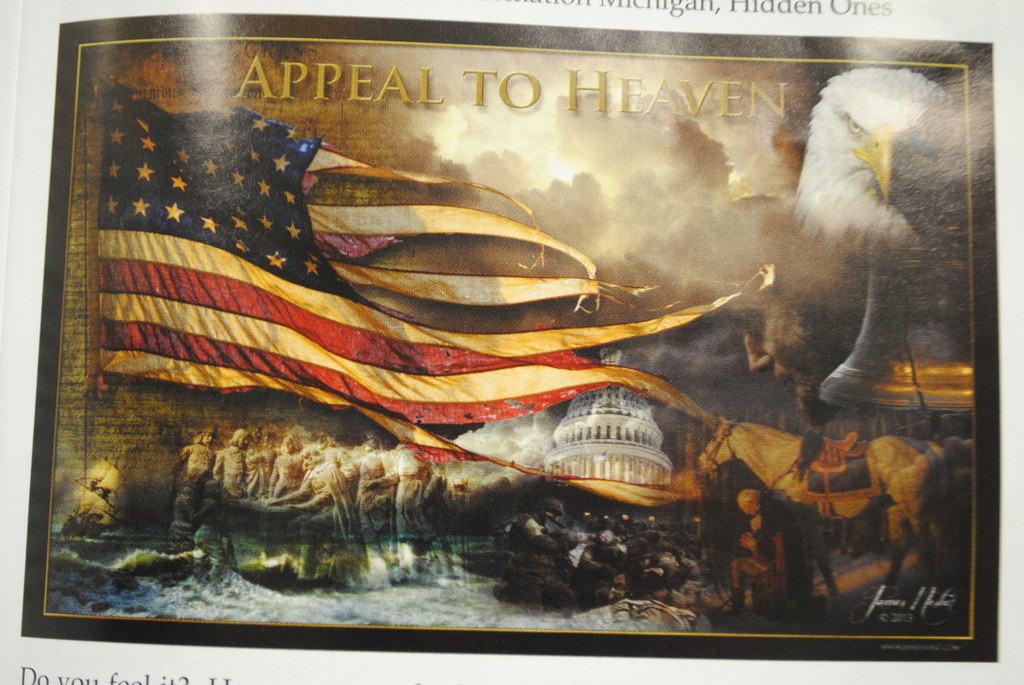 Do you think the artist knows about the symbolism behind rainbows? Hint: Think marriage equality and gay pride.