If you're like most of us, you LOVE dipping your french fries in your Wendy's Frosty. It's tasty, it's fun, and it just makes sense!
But we found something else that's perfect for dipping into your Wendy's Frosty...NEW BACONATOR® PRINGLES®!!!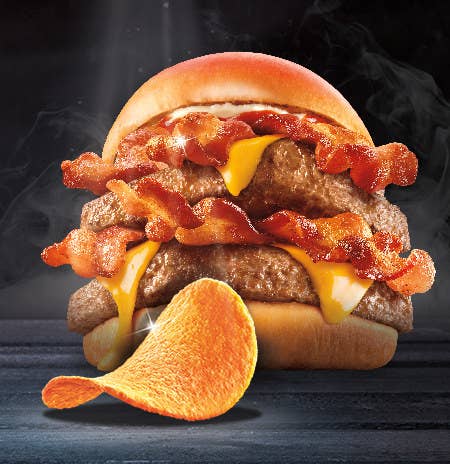 Pringles is known for creating insanely accurate crisp versions of your favorite snacks, and they've done it again by cramming all the bacon-y goodness of a Wendy's Baconator into a single bite!
And here's the best thing about these new Baconator Pringles: THEY'RE DIPPABLE!!!!!!!
The Wendy's name, design and logo, "Baconator" and "Frosty" are registered trademarks of Quality Is Our Recipe, LLC, used with permission.