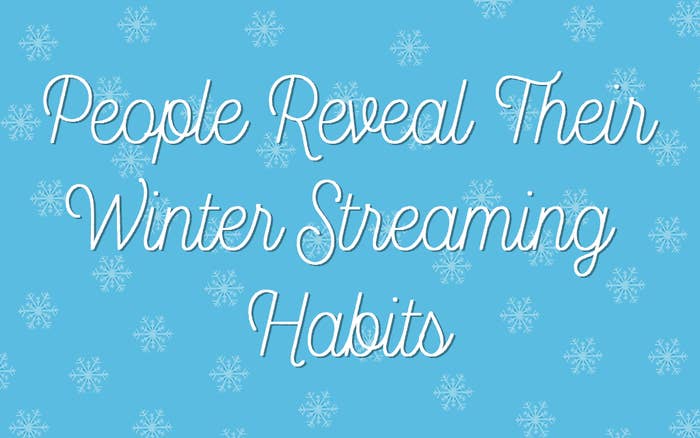 "Every evening before bed, I like to reward myself with an episode of my favourite show at that present moment (right now it's Amazon's Catastrophe). I turn on my Himalayan salt lamp, get cozy as heck, and stream on, baby!"
—Kyle D.
"One of the few pleasures of coming down with a cold, which seems to take up approximately 90% of the winter months, is streaming all the television your haggard heart desires. I like to pick one show to binge while I'm on the mend and spend all of my waking hours watching every single episode until I'm well enough to be a productive member of society again. Then I'll go back to streaming television only most of the time."
—Alex W.
"I watch TV in the morning while getting ready. I put my iPad on the ledge above the sink in my bathroom and watch while I'm brushing my teeth."
—Kemi A.
"I love hot baths, especially in winter. I put my laptop on a chair next to the bathtub and stream a show while soaking in the bath until the bathwater turns cold, at which point I add more hot water and keep going until my laptop battery dies. Then I get dressed and get into bed and continue watching on the TV (until I'm ready for the next bath)."
—Ayla N.
"My cat is just as equally committed to winter streaming as me, as I am a primary source of heat during the colder months. We wake up early so we can dive deep into our favourite shows before the roommates wake up. We also like to prepare large batches of stews/soups/chilis in a slow cooker so we can eat delicious food throughout the day/week without the hassle of cooking for ourselves each day or deciding on what to order. "
—Clark M.
Sweet streams, everyone! Check out your favourite shows on Amazon Prime Video.
Images courtesy of Amazon Video. Additional images by Getty.