Adam Briggs: "There's Nothing More Threatening To A Male Than A Black Female"
The hustle is real.
Rapper, writer, actor and record label boss Adam Briggs knows how to get work, be heard, and get paid. In other words, he knows how to hustle.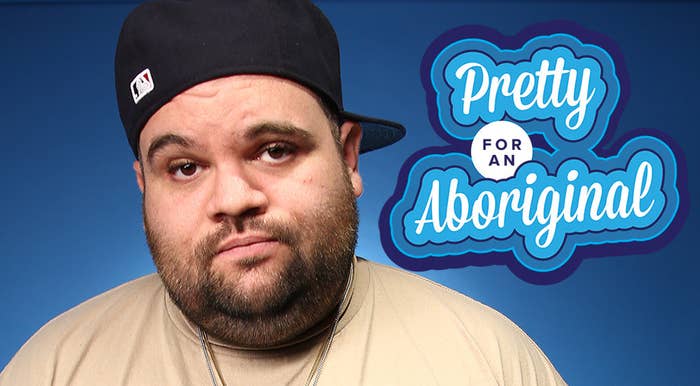 When Briggs joined with fellow rapper Trials to record under the moniker A.B. Original in 2015, after success as a solo artist, he thought it would be a career-ending project.
Listen now:
1. Click the embedded link above to stream the show directly from this page.
2. Pretty For An Aboriginal is available in iTunes.
3. Be sure to subscribe, so you never miss a new episode! Subscribe via Apple Podcasts, Google Play, Stitcher, iHeartRadio, Spotify, or wherever you find your podcasts.
Questions? Comments? Email nicola.harvey@buzzfeed.com
Credits:
BuzzFeed Series Producer & Editor: Nicola Harvey
Producer & Editor: Cinnamon Nippard (AudioCraft)
Audio Mix: Adam Connolly (Audiocraft)
BuzzFeed Designers: Ben King / Dennis Huynh
BuzzFeed Photographer & Video Producers: Nick Wray & Anna Mendoza
BuzzFeed Director of Audio: Eleanor Kagan
Music credits
A. B. Original
"January 26", 2016
Courtesy Sony/ATV Music Publishing Australia and Golden Era Records
A. B. Original
"I C U (feat. Thelma Plum)", 2016
Courtesy Sony/ATV Music Publishing Australia and Golden Era Records
Briggs
"Here (feat. Caiti Baker)", 2017
Courtesy of Fox Sports Australia and Sony/ATV Music Publishing Australia