It's been six months since Pretty For An Aboriginal wrapped season one, but hosts Nakkiah Lui and Miranda Tapsell haven't stopped conversing about all the things Australia has trouble talking about, like sex, relationships, power and...most difficult of all, race.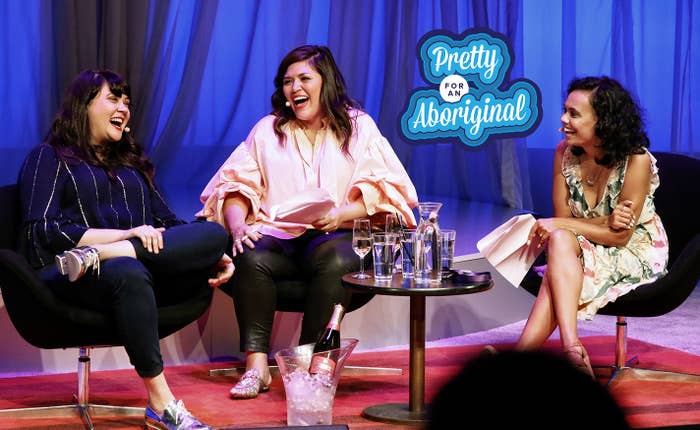 Listen now >> here.
1. Click the link above to stream the show directly online.
2. Pretty For An Aboriginal is available in Apple podcasts.
3. Be sure to subscribe, so you never miss a new episode!
Questions? Comments? Email nicola.harvey@buzzfeed.com.
Credits:
BuzzFeed Series Producer & Editor: Nicola Harvey
Season One Producer & Editor: Cinnamon Nippard (Audiocraft)
Season One Audio Mix: Adam Connolly (Audiocraft)
BuzzFeed Designers: Ben King / Dennis Huynh
Special thanks to: Tod Deely, Ed Nixon, Shane Johnson from the Sydney Opera House recording & broadcast studio, Sydney Opera House event production staff, and the Talks & Ideas programming team behind All About Women.
And, a huge thank you to Uncle Richard Green for use of the audio welcome to country.