This post has not been vetted or endorsed by BuzzFeed's editorial staff. BuzzFeed Community is a place where anyone can create a post or quiz.
Try making your own!
19 Indian Writers You Need To Know
You already know who Salman Rushdie, Arundhati Roy and Vikram Seth are. Here are few others who are just as exceptionally good.
They are the best of the best
1. Agha Shahid Ali


Ali was an Indian poet from Kashmir who completed his education in Kashmir and Delhi and then subsequently held teaching positions across India and the United States of America. His work borrows heavily form his life experiences within India and the States and therefore often portray very honest and genuine concerns about the world around him. His poems are easy to read and rely heavily on storytelling to communicate with the reader.

Other Works: A Walk Through the Yellow Pages; The Half-Inch Himalayas; A Nostalgist's Map of America; The Country Without a Post Office; Rooms Are Never Finished

Accolades: Finalist for the National Book Award in 2001

2. Amish




Amish Tripathi, commonly known as Amish, is the author of the Shiva Trilogy which comprises of The Immortals of Meluha, The Secret of the Nagas and The Oath of the Vayuputras. His books borrow heavily from Indian mythology and the Hindu religion to present a world that is familiar to the common man of India but simultaneously adds a touch of fantasy to enhance the reading experience. In many ways, he is simply retelling age old stories with a pinch of divine intervention.

Other Works: N/A

Accolades: Amish received the Society Young Achievers Award for Literature in 2013; Forbes India has ranked him among the top 100 celebrities in India twice in a row, in 2012 and 2013; Movie rights to the first book have been purchased by Dharma Productions in India

3. Amitav Ghosh




Ghosh is a Bengali Indian writer whose most recent work has been 'River of Smoke', the second volume in the Ibis Trilogy, which was met with much critical acclaim around the world upon release. Most of his works have an historical setting and examine the characters' lives through their surroundings. His books are sometimes heavy on the Indian lingo which causes foreign critics to be harsh, but his work encompasses a certain kind of majesty that cannot be ignored.

Other Works: The Calcutta Chromosome; The Glass Palace; The Hungry Tide; Sea of Poppies

Accolades: He received the Sahitya Academy Award for English in 1989, Arthur C. Clarke Award in 1997, Dan David Prize in 2010

4. Anita Desai




Anita Desai is a novelist and the Emerita John E. Burchard Professor of Humanities at the Massachusetts Institute of Technology. Born to a German mother and Bengali Indian father, Anita grew up communicating in various languages including German, Hindi, Urdu, Bengali and English.
Desai's most recent book, 'The Art of Disappearance' consists of three novellas set in the art world that draws characters form various fields of life and through them she deftly displays the human condition and asks the reader to draw distinction between talent and fame as we know it in the present world.

Other Works: Clear Light of Day; The Village By The Sea; Fasting, Feasting; The Zigzag Way

Accolades: Desai received the Sahitya Akademi Award in 1978; Neil Gunn Prize in 1993; Padma Bhushan in 2014

5. Anjali Joseph




Joseph displays in her debut, Saraswati Park, how the most simple and seemingly common people around us can be woven into a rich tale about self-discovery and passion. She is a natural with her skill and very easily pulls you into a familiar world and makes you look at it from only uncharted territories.

Other Works: Another Country

Accolades: Joseph has received the Desmond Elliott Prize; Betty Trask Prize; Vodafone Crossword Book Award for Fiction

6. Aravind Adiga




Adiga is a writer as well as a journalist and has written for various magazines including Time. His debut effort, The White Tiger, won the Man Booker Prize, making him one of the most well-known writers among this list, outside India. His books generally focus on a few characters through whom he tries to convey or portray a certain kind of social or communal injustice or problem to the rest of the world, from whom it may otherwise stay hidden forever.

Other Works: Between the Assassinations; Last Man in Tower

Accolades: Man Booker Prize in 2008

7. Jahnavi Barua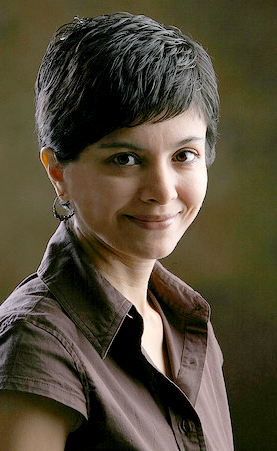 Barua is doctor by profession who hails from the eastern state of Assam, a state that is rooted in the fabric of her stories. Even though her stories are set in the fields and forests of the state, they have a universal theme that any person from around the world can relate to. Her language is simple and it is this simplicity that manages to delve into the psyche of the characters.

Other Works: Rebirth

Accolades: Jahnavi has been shortlisted for Man Asian Literary Prize in 2011 and Commonwealth Book Prize in 2012


8. Jeet Thayil




Thayil is not only a novelist but also a poet, librettist and musician. He is best known for his novel, Narcopolis, which is set in the smoke filled world of opium smokers of the 70s and 80s who huddle together in the streets of Old Bombay. The drugs, money, sex and power all culminate into an eccentric portrayal of a forgotten time in a fantastic manner.

Other Works: These Errors Are Correct; English; Apocalypso; Gemini

Accolades: Thayil received the Sahitya Akademi Award for English in 2012 and the DSC Prize for South Asian Literature in 2013

9. Jhumpa Lahiri




Lahiri bagged the Pulitzer Prize with her debut novel, The Namesake, which was later made into a movie of the same name. Her works constantly echo the pain and sense of separation that Indian emigrants feel once they move away from their motherland, mostly in search of a brighter future. Even though her books tend to concentrate on the lives of Indian Americans, any immigrant living in another country can relate to the characters' anguish and anxiety.

Other Works: Interpreter of Maladies; Unaccustomed Earth; The Lowland

Accolades: Lahiri received the O. Henry Award in 1999; Frank O'Connor International Short Story Award in 2008 and the Asian American Literary Award in 2009

10. Kiran Desai




Desai is the daughter of acclaimed writer Anita Desai and accomplished with her first novel what her mother has failed to yet – win the 2006 Man Booker Prize for The Inheritance of Loss. Her books deal heavily with how Indians inside and outside the country identify themselves and how much they relate to their country. There are characters who are deeply patriotic on one hand and then those who despise the country for all its recent vices. Her characters often go through a journey of self-discovery and self-realization.

Other Works: Hullabaloo in the Guava Orchard

Accolades: Desai also received the National Book Critics Circle Fiction Award in 2006


11. Kiran Nagarkar




One of the most significant writers of India, Nagarkar is also a playwright and screenwriter, both in the English and Marathi medium along with being a drama and film critic. He is one of the few writes who has proved to be proficient in writing in both Marathi and English and his works mostly are set within India and deal with stories of the common man. Love, taking responsibility and adventure are major themes found throughout his works, especially in Ravan and Eddie.

Other Works: Seven Sixes are Forty Three; Cuckold; God's Little Soldier; The Extras

Accolades: He received the Sahitya Akademi Award in 2001 and the Order of Merit of the Federal Republic of Germany in 2012

12. Mulk Raj Anand




Anand is one of the pioneers of Indo-Anglican fiction and his work is noted for the depiction of the poorer castes in traditional Indian society. His work played a great role in shedding light on the caste system of India and Anand rightfully put the phrase 'the pen is mightier than the sword' to effective use. His book, 'Coolie' discusses the plight of a fourteen year old boy who is struggling in life due to his poverty stricken living conditions and the political framework set up around him.

Other Works: Untouchable; Two Leaves and a Bud; The Village; The Sword and the Sickle

Accolades: He received the Sahitya Akademi Award in 1968

13. R. K. Narayan




No list of Indian writers would be complete without the mention of R. K. Narayan. He is one of the foremost Indian writers who was writing in English and appreciated around the world for it. Not only does he have a knack for creating very relatable settings and scenarios but also characters that bring about a sense of nostalgia within the reader. His most famous work would have to be Swami and Friends, set in the fictional town of Malgudi in Southern India. This book along with a few of its sequels was adapted into a television show called the Malgudi Days.

Other Works : The Bachelor of Arts; The English Teacher; The Guide; A Tiger for Malgudi

Accolades: Narayan received the Sahitya Akademi Award in 1958; the AC Benson Medal was bestowed upon him by the British Royal Society of Literature in 1980 and Padma Vibhushan in 2001

14. Raja Rao




Along with Anand and Narayan, Rao is considered to be one of the pioneering Indian writers who wrote in English. He was a devout Hindu and this aspect of his life is reflected through his work. He encouraged the younger crowd to absorb traditional Indian values and not to deviate away from the mother land's culture. His novel 'The Cat and Shakespeare' features two characters who are worlds apart in terms of their outlook and perspective and therefore provide the reader with answers to many philosophical questions regarding life.

Other Works: Kanthapura; The Serpent and the Rope; The Chess Master and His Moves

Accolades: He received the Sahitya Akademi Award in 1964; Neustadt International Prize for Literature in 1988 and Padma Vibhushan in 2007

15. Rohinton Mistry




Mistry's book, A Fine Balance, examines civil life as it was during The Emergency that lasted for 21 months in India from 1975-77. The characters within the book are thrust into a very unreliable environment and the story unfolds as they try to make sense of the things going on around them. It is a story of friendship and love set against the harsh backdrop of uncertainty.

Other Works: Such a Long Journey; Family Matters; Tales from Firozsha Baag

Accolades: Mistry received the Annual Contributors' Prize from Canadian Fiction Magazine in 1985 and Neustadt International Prize for Literature in 2012

16. Samit Basu




A master at writing fantasy, Basu is not just one of the few Indian writers who dabble in the genre but his skill for indulging the reader rivals some of the most well-known fantasy writers of the world. His GameWorld Trilogy is probably his best work and seamlessly unites characters and caricatures from Indian and Western mythology and folklore. Not only is it easy to detect the passion in his work but Basu is sure to make you laugh more than once along his characters' journey.

Other Works: Terror on the Titanic; Turbulence; Resistance (upcoming)

Accolades: N/A

17. Shreekumar Varma




Besides being an author, Varma is also a playwright, newspaper columnist and poet. He has written numerous books for children that deal with events in history or often themes that are considered outside the norm for their age group but does so in a very adept manner. 'The Magic Store of Nu-Cham-Vu' and 'Pazhassi Raja: The Royal Rebel' are books sure to get the younger crowd excited.

Other Works: Lament of Mohini; Maria's Room

Accolades: Varma was awarded the Charles Wallace Fellowship in 2004 and won the first prize in The Hindu All-India Playscripts competition for his play 'Bow of Rama'

18. Tishani Doshi




Known mainly for her poetry, Doshi published her first novel, The Pleasure Seeker, to much critical acclaim. The book depicts a cross cultural love story that spans decades and is nothing short of an odyssey. It has been described by many critics as being 'charming' and 'an old-fashioned story of forbidden love' that is graced with 'luminous comedy'.

Other Works: Countries of the Body; Everything Begins Elsewhere

Accolades: Doshi received the Forward Poetry Prize in 2006

19. Varun Agarwal




Known commonly for his entrepreneurship and film making, Agarwal put out his debut effort in writing in the form of 'How I Braved Anu Aunty and Co-Founded A Million Dollar Company'. The book chronicles his journey as an entrepreneur and how he managed to change a simple idea into a company, Alma Mater, that he is known for today. The titular Anu Aunty becomes a comical villain along his journey who constantly belittles him but ultimately motivates him to do better in life.

Other Works: N/A

Accolades: N/A