1. Reese's
The good ol' peanut butter cup is definitely a favorite during Halloween with the classic pumpkin shaped Reese's. In 2015, they decided to spice things up by making a tree version just in time for the holiday season, but the reaction did not go according to plan:
2. Oreo
In 2013, Oreo reminded companies of the importance of having real-time conversations on social media. During the Superbowl blunder of 2013 when the power went out for a little over 30 minutes, Oreo decided to step in. They took advantage of the situation by bringing a little PR magic to Twitter where fans had retreated to since the Ravens and 49ers were taking a lil' breather:
3. Arby's
Arby's ended up taking a similar approach in 2014 during the Grammy's. The Red Carpet is always a largely talked about topic for award ceremonies and Arby's just had to also play Fashion Police for the night: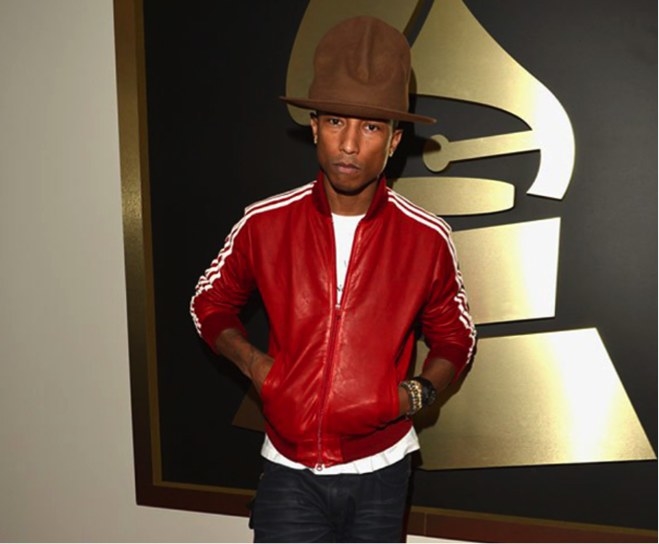 4. Merriam-Webster Dictionary
Who would have guessed that Merriam-Webster Dictionary would be on this list? The well-known dictionary also has a sense of humor that Twitter just loves. As we all know, Donald Trump is a Twitter fanatic which is how we were all confused during his "Covfefe" tweet. Unsure as to what that actually meant, Merriam-Webster took it upon themselves to join in on the discussion :
5. Eggo vs Netflix (Stranger Things)
Sometimes brands will have a little fun of their own on Twitter. Take Eggo for example, who caught on to the Stranger Things fandom and paid tribute to the Upside Down: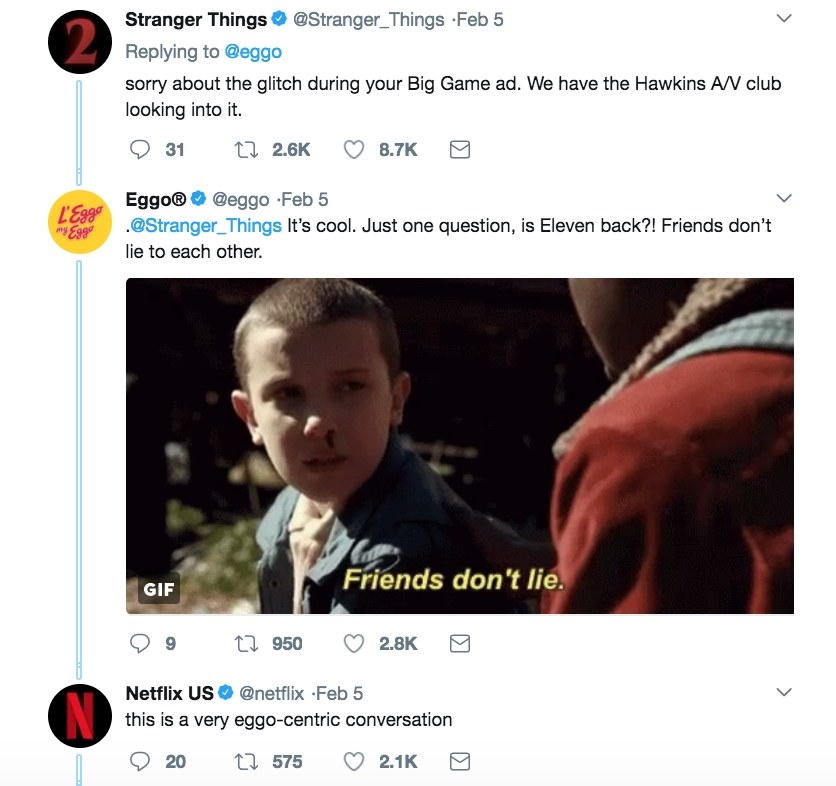 Showing the "human side" of brands can really make a difference as to how we perceive them. Twitter allows us to get closer to brands as they become more relatable and share our interests. Real live updates that are current and relevant to the times shows us which brands are poppin' and which are stuck in the 20th century. We want to be heard and these brands know just the right way to do it. After all, Twitter wouldn't be the community it is without our favorite brands adding some humor to our NewsFeeds.
This post was created by a member of BuzzFeed Community, where anyone can post awesome lists and creations.
Learn more
or
post your buzz!