1.
When Roland Schitt tried to seem woke about queerness: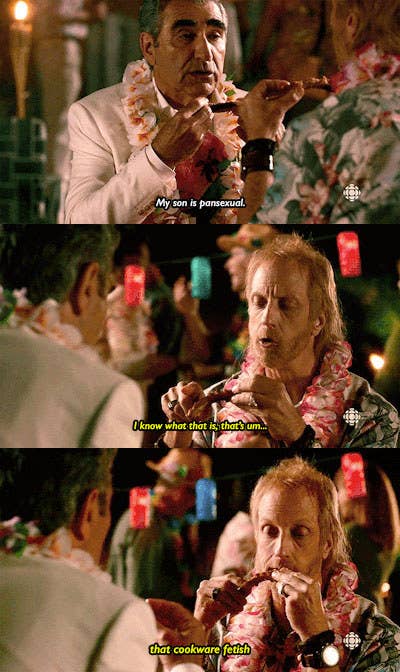 2.
When Moira responded to an RSVP the way all social-commitment-phobes wish they could:
3.
When Moira called out David in a way only she could: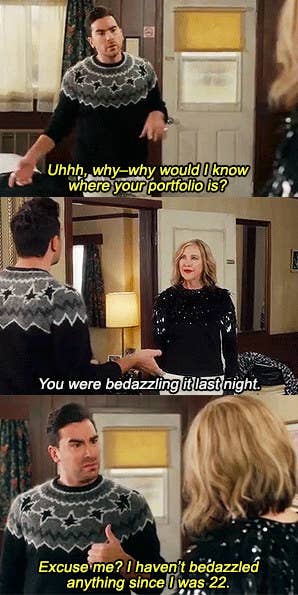 4.
When Alexis told it like it is, and we loved her for it, tbh:
5.
When Moira forgot the middle name she blessed her daughter with:

6.
When Johnny did his best to be a comforting force:
7.
When David called out Moira's fantastical ego:
8.
And when she beat him at his own fashion game: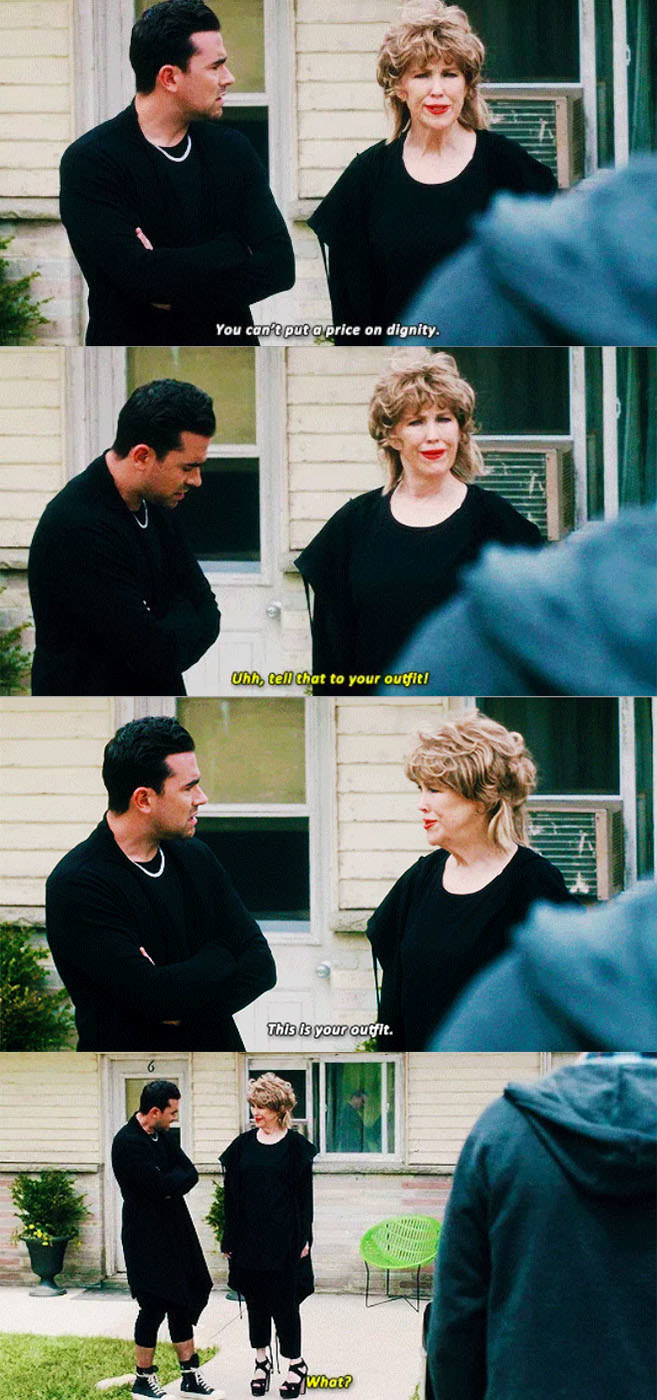 9.
When Mama and Papa Rose encouraged the family in their own language:
10.
When Moira's histrionics were even on display at a car dealership:
11.
When Alexis explained her privileged existence: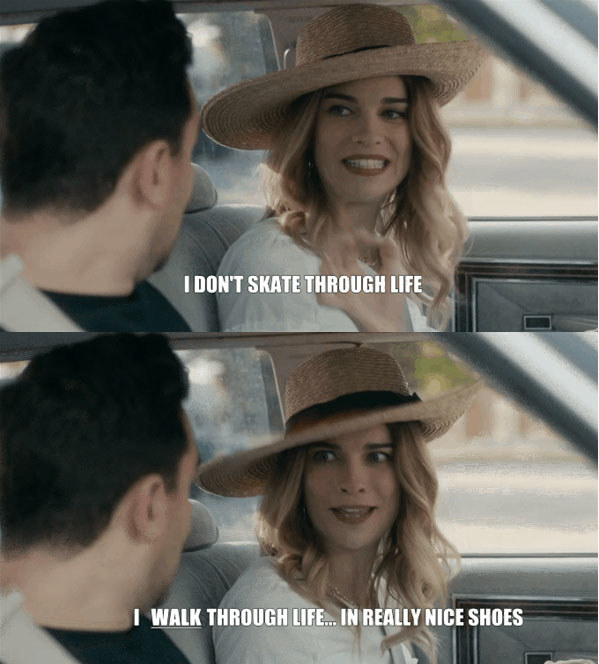 12.
And when David described your perfect night in as an adult: