Earlier this week I decided to listen to this week's episode of This American Life and I was startled. How could a person be willing to vote into office as the President of the United States a candidate who does not fully align with what the voter stands for as a person. I'm sure this young man isn't the first and won't be the last to do so.
In the process of listening to this podcast, I looked down at the calendar on my laptop and it hit me. In 5 short days I will be voting in the Virginia primaries. That's when I realized, I'm about as sure of this election as... well...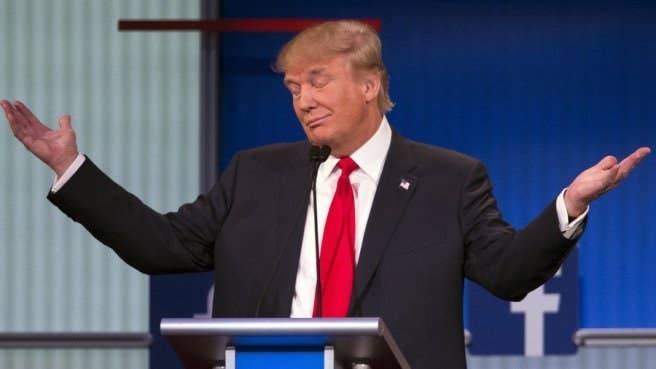 There are plenty of candidates to choose from. The two major political parties have presented quite a few choices (there are also those who are running independently). We are not suffering from a lack of options.
But who do I choose when this is all I see from the front runners:
* A person who changes with the wind to get votes...
* A person who seems unsure of who they are (not Trump)...
* A person who is outspoken about most things needing to be free (noble, but has that ever worked?)...
* A person who is nothing more than a sideshow (yes, Trump)...
* A person who is alright as a person, but has some outlandish ideas...
* A person who seems as if they may end up being antagonistic instead of helpful.
I think you see where my list is going. Of course everyone has their flaws, even the great presidents of the past. But this group at the moment just doesn't produce a confidence in me that any one of them could run the country well.
I'm hoping that as time goes on in the coming months I'll become more confident in a candidate. As far as Tuesday goes, I'll just pick the least likeliest to jack junk up.
Oops. Something went wrong. Please try again later
Looks like we are having a problem on the server.
Do you have a favorite Presidential Candidate?
I know who I want to be President!

I have a few candidates I like, but want to know more before deciding.

I don't care for any of the candidates so I'm not voting.

I don't care for any candidates, but will vote anyway.