Mothers mean well -- at least they think they do.
When I was a little girl, my Iranian mother always had my hair cut short. Sometimes so short I looked like a boy. I never liked the haircuts and always envied the beautiful, long, flowing locks of my fellow classmates in kindergarten and elementary school. I never questioned why my mother did this to my hair, but it pretty much scarred me for life.
After seeing a friend post a photo of herself as a child whilst making a comment about her short hair for #TBT (Throwback Thursday), I was prompted to start a Twitter tribute -- #BoycutTribute -- to all the Middle Eastern and South Asian mothers who cut their daughters hair short in hopes of giving them amazing, thick locks as adults or perhaps from keeping tangles out of bounds -- without the knowledge of the psychological ramifications it would have on us growing up, i.e. long hair envy. Whatever their logic was, we think our mothers owe us an apology for the psychological abuse we endured thanks to these haircuts. lol
Why am I posing?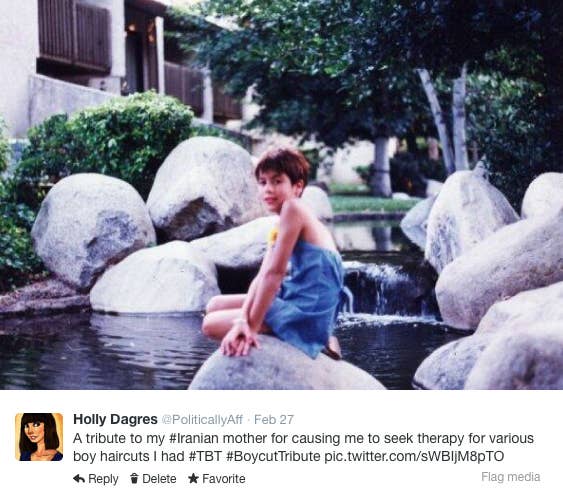 Trying to feel better
Tomboy in the making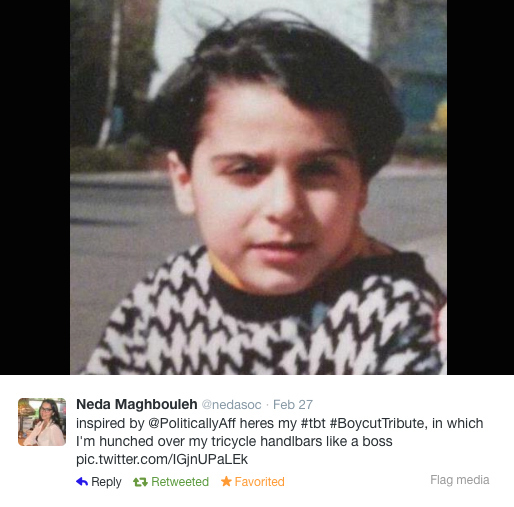 Boycut remorse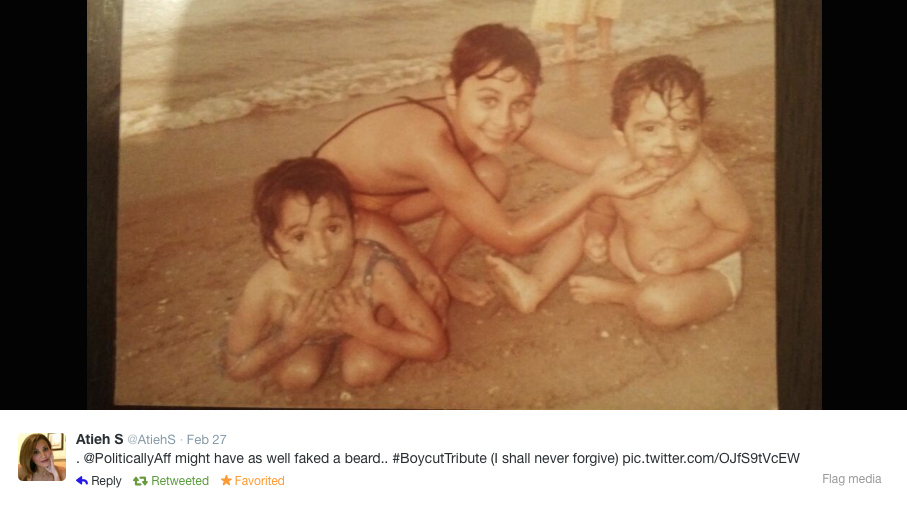 And another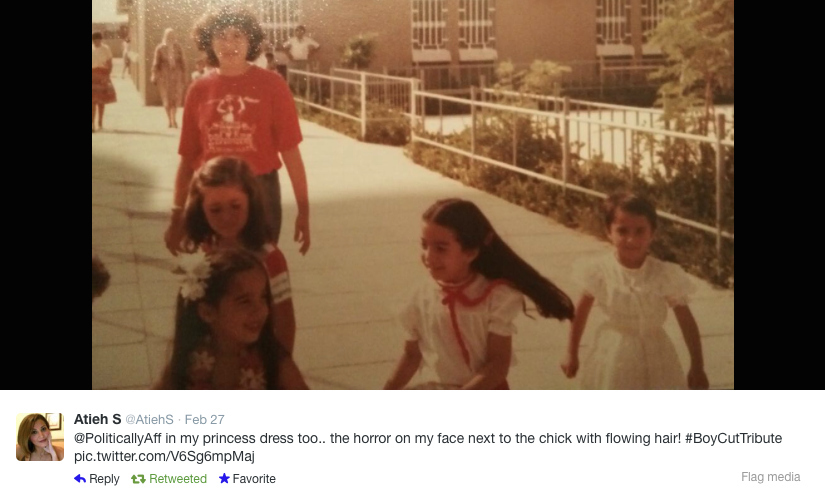 Cowboy, not cowgirl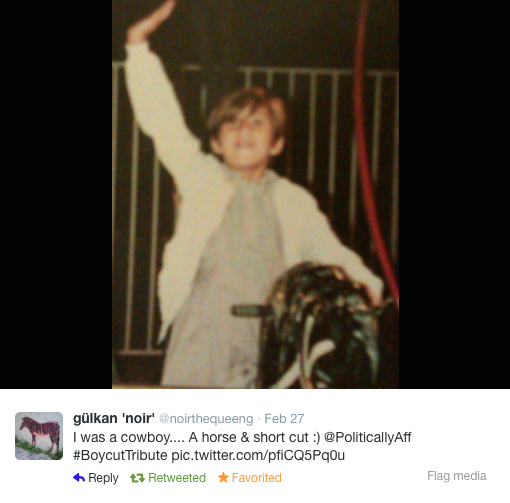 Excuses, excuses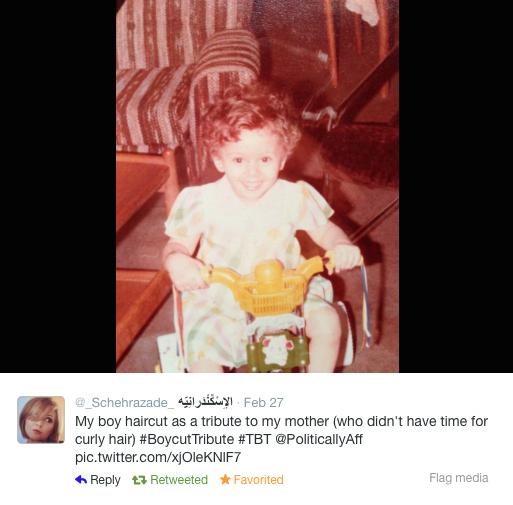 Enough said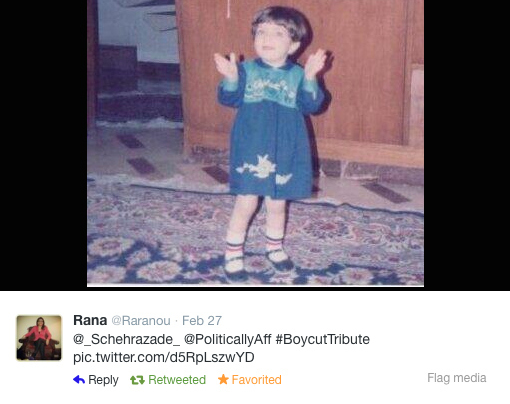 She's jealous, but we're all envious of her long locks

Amen