1.
When there was only one way to conquer cleaning:
2.
When the moon jacked his style:
3.
When his dreamscape did great things for his social media career:
4.
When every cloud had a rose gold lining:
5.
When he got employed:
6.
When he just needed a few simple things:
7.
When Amazon failed to deliver:
8.
When he tweeted out these words of encouragement:
9.
When he refined his dance moves to "High By the Beach":
10.
When he was an old soul for all the wrong reasons:
11.
When he yearned for a time before iPhones:
12.
When Snapchat needed to get its shit together:
13.
When he didn't know which freakum dress to put on for Beyday:
14.
When he stated that virtual pets and besties should never be treated the same:
15.
When he shared his romance goals:
16.
When packing lightly meant taking a walk on the wild side:
17.
And when all he wanted was some unagi and a little love:
Stay sassy ✌️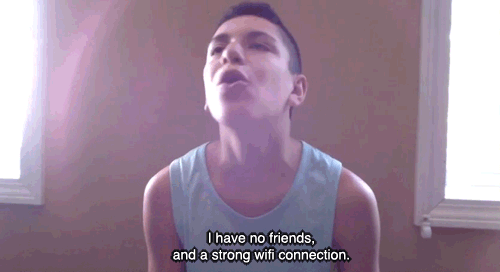 This post was created by a member of BuzzFeed Community, where anyone can post awesome lists and creations.
Learn more
or
post your buzz!