Since its inception in 1984, Pizza Hut's BOOK IT! Program has been dedicated to improving literacy in pre-K to sixth-grade classrooms by providing book recommendations and rewarding students with Personal Pan Pizzas for reaching their reading goals.
And if you participated, you'll definitely remember...
1.
Going WILD in the library, grabbing as many books as physically possible, because you knew that books = pizza.
2.
Speed-reading like your life depended on it.
3.
Figuring out how many times you could read the same book over the years and still have it count toward the goal.
4.
Getting your BOOK IT! button.
5.
Or buttons...with an S.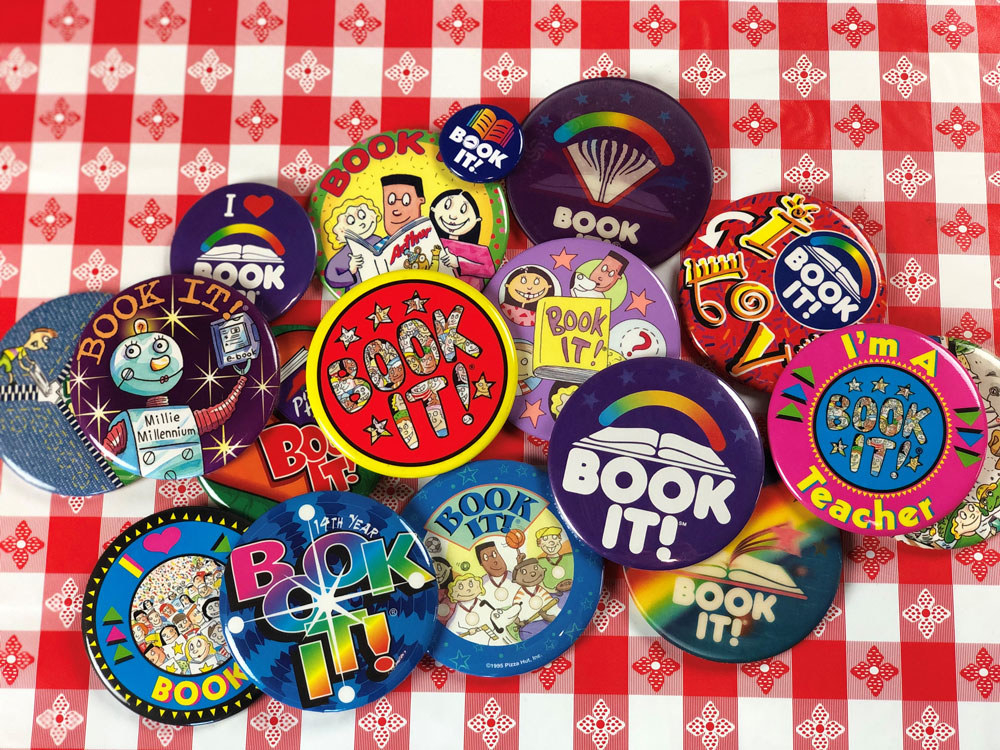 6.
Looking forward to the day when your teacher would dole out the monthly reading award certificates and you'd feel like a freaking millionaire.
7.
Going to Pizza Hut and slapping your monthly certificate down on the counter with gusto.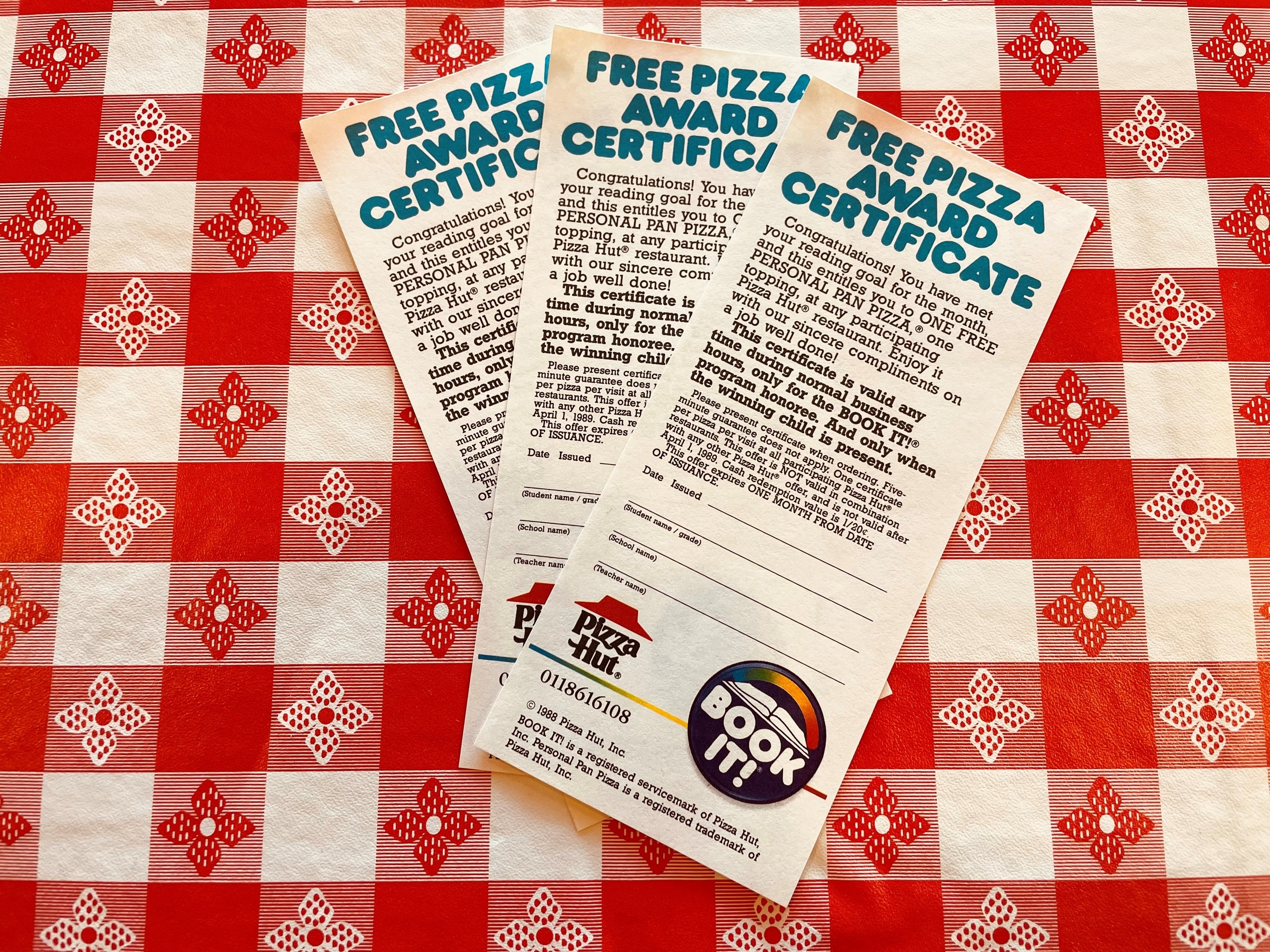 8.
Guzzling a fountain drink from one of these bad boys: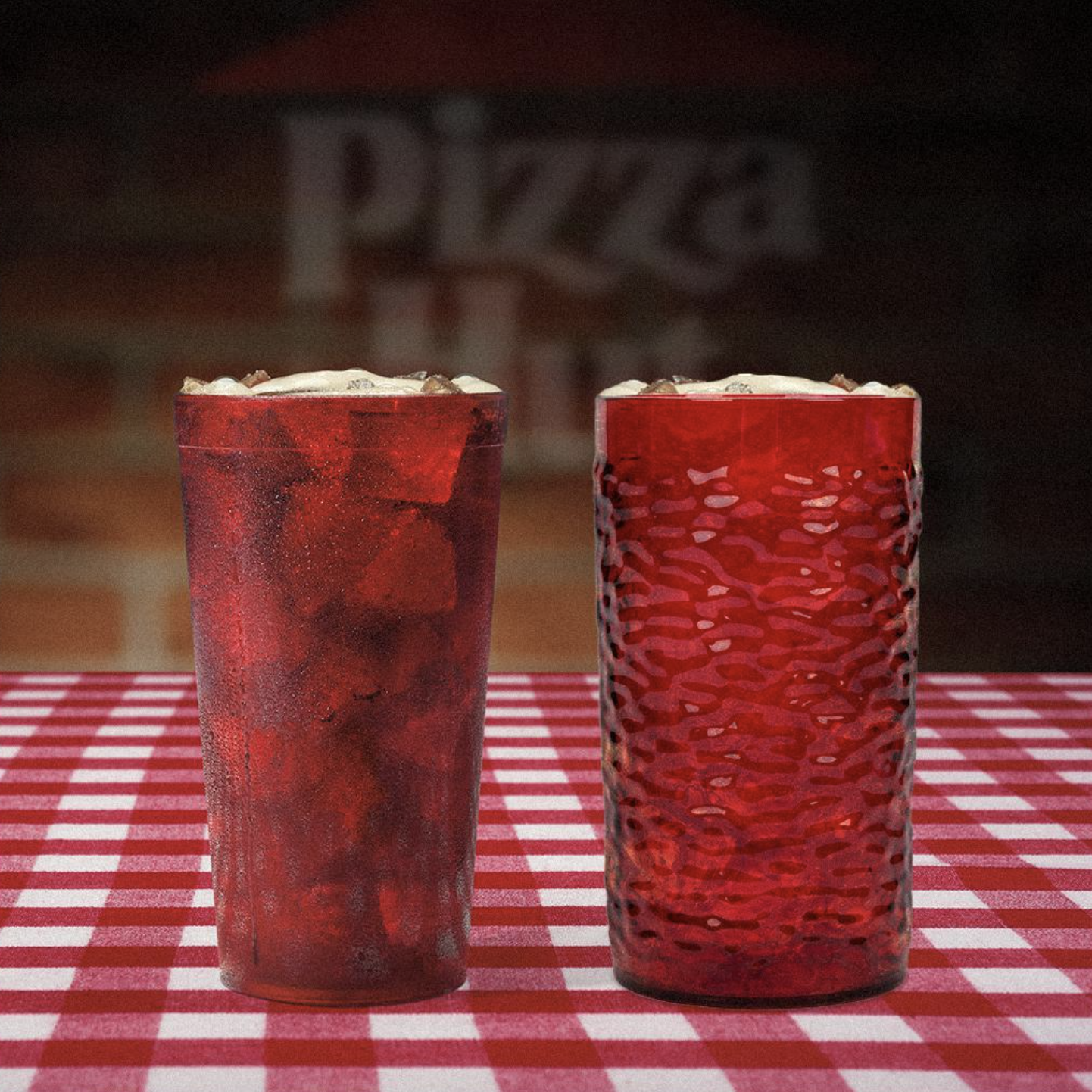 9.
This literal beacon of light:
10.
And finally, three words: Personal Pan Pizza®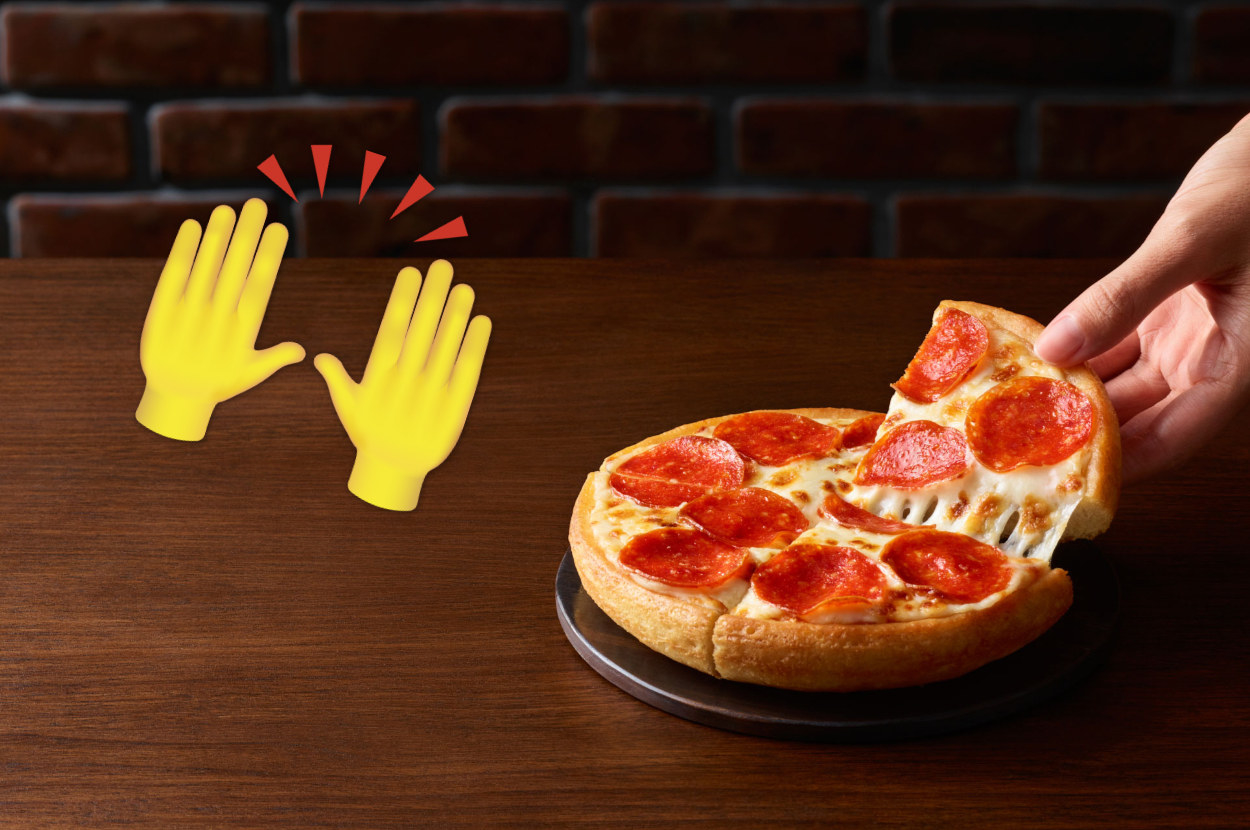 Good news: The BOOK IT! Program is still dedicated to encouraging reading at home, in schools, and in the community. And just in time for the new year, Pizza Hut is feeding the whole fam while also giving back with the BOOK IT! Bundle.
Order a BOOK IT! Bundle and receive two large, one-topping pizzas, plus an order of breadsticks. Prices and participation vary.
From 1/4/22–12/31/22, for each Bundle sold, Pizza Hut will donate $1.00 to First Book, a nonprofit organization that provides access to books and educational resources to local children in need.
Pizza Hut is also giving away one free BOOK IT! shirt to the first 20,000 customers who purchase the BOOK IT! Bundle online through Jan. 18.
Limit 1 free code per online order. Redemption code sent via email and must be redeemed by 2/28/22.