Pumpkin Pie In A Glass (With Booze)
It's just about cold out which means: pumpkin season! We'll drink our way through this together.
Some grouchy people hate the cold (ed. note: ME!). But I'm a bit of an autumn junky and embrace everything about this time of year, especially the food. Apples, cinnamon, and squash are staples, but above all I'm kind of a pumpkin freak. Obviously. And if you think this gourd is just good for delicious loaves, muffins, and pies, just wait until you try it in liquid alcoholic form: a pumpkin pie martini.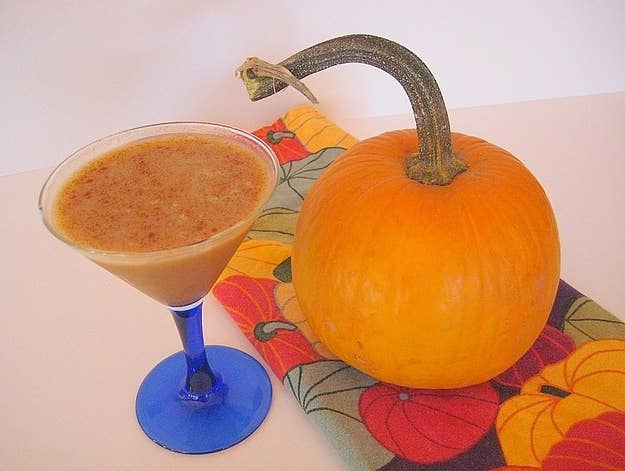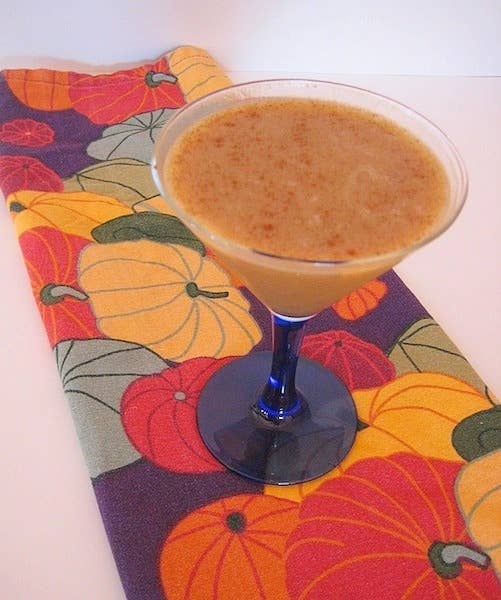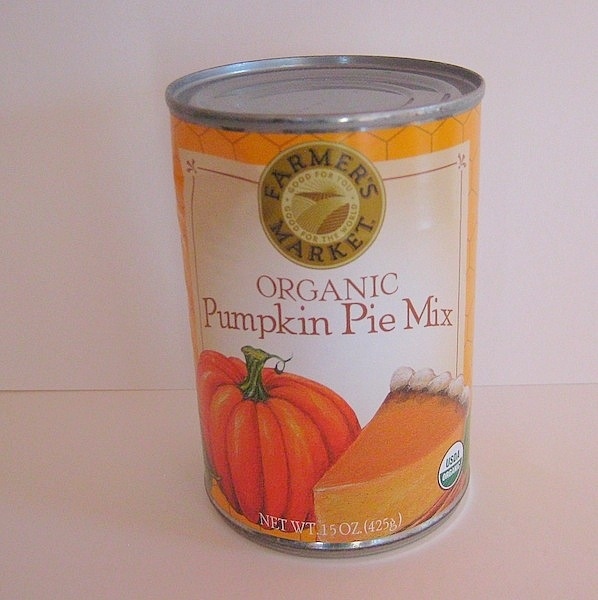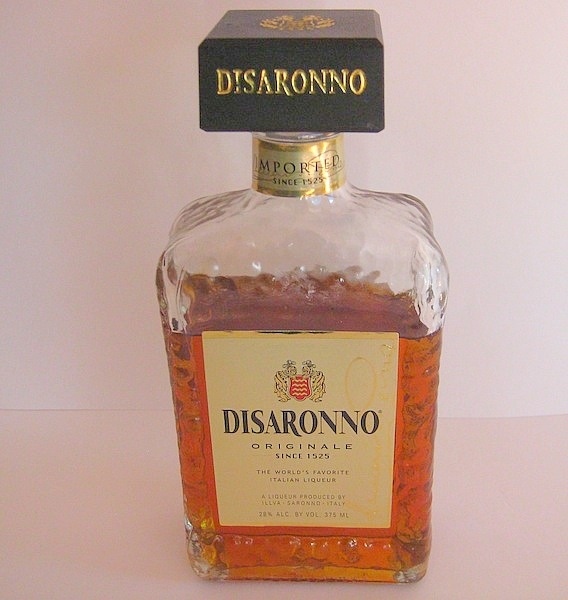 Directions
1. Place the pumpkin pie mix, amaretto, vodka, and half and half into a martini shaker. Add the ice and shake until well combined.
2. Poor into a martini glass and sprinkle with cinnamon.